Lee Kiefer's World Cup Win Highlights Strong Weekend For U.S. Fencers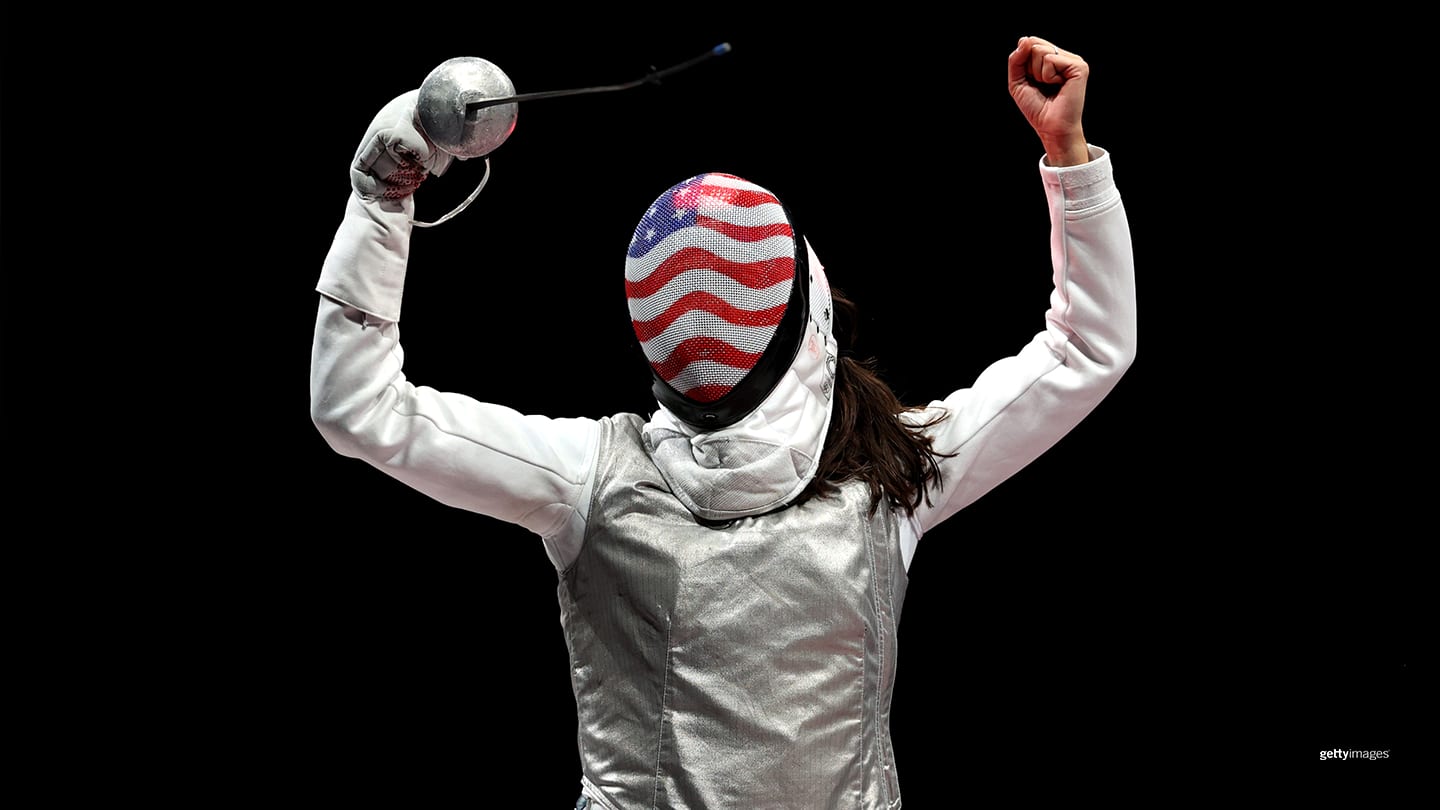 Lee Kiefer celebrates a point in the women's foil individual gold-medal bout against Inna Deriglazova (ROC) at the Olympic Games Tokyo 2020 on July 25, 2021 in Chiba, Japan.
Lee Kiefer found her way back to the top of a world cup podium in Germany while Katherine Holmes reached the top three for the first time in a grand prix event in Egypt, marking a strong weekend for the women of U.S. fencing.

All the while, the U.S. men's foil team fenced to a third-place finish of its own at a world cup in Plovdiv, Bulgaria.

Kiefer, who won the Olympic gold medal in women's foil at the Tokyo Games last summer, was victorious for the first time this season on the world cup level in Tauberbischofsheim, Germany. The victory was the fourth in her career.

Kiefer won all 12 of her matches in Tauberbischofsheim, including over France's Anita Blaze in the final. With her victory, Kiefer, 27, finds herself atop the women's foil rankings. She previously finished second this season at world cups in France and Mexico, and third in Serbia. The three-time Olympian from Lexington, Kentucky, has never ended the season ranked first, though she was second in 2020-21.

Kiefer and the U.S. squad finished fifth in the team event Sunday.

Epee fencer Holmes, meanwhile, closed out the grand prix season with her best finish yet, claiming the bronze medal in Cairo, Egypt.

Holmes, a two-time Olympian from Washington, D.C., won four matches in the single-elimination tournament to reach the semifinals, including an upset over Hong Kong's Man Wai Vivian Kong, a former world championships medalist, in the quarterfinals.

Holmes' run eventually ended in the semifinals with a loss to France's Auriane Mallo. With no third-place match, Holmes and South Korea's Song Sera shared the bronze medal.

Also in action over the weekend, the U.S. men's foil team defeated Japan to win the bronze medal in Plovdiv. Team members Nick Itkin, Alexander Massialas and Gerek Meinhardt were also part of the U.S. team that won an Olympic bronze medal in Tokyo. They were joined in Bulgaria by Sidarth Kumbla.

In the individual men's foil competition that preceded the team event, Meinhardt finish fourth and Itkin fifth.
Chrös McDougall has covered the Olympic and Paralympic Movement for TeamUSA.org since 2009 on behalf of
Red Line Editorial, Inc.
He is based in Minneapolis-St. Paul.