U.S. Foil Fencing Teams Capture First- And Second-Place World Cup Finishes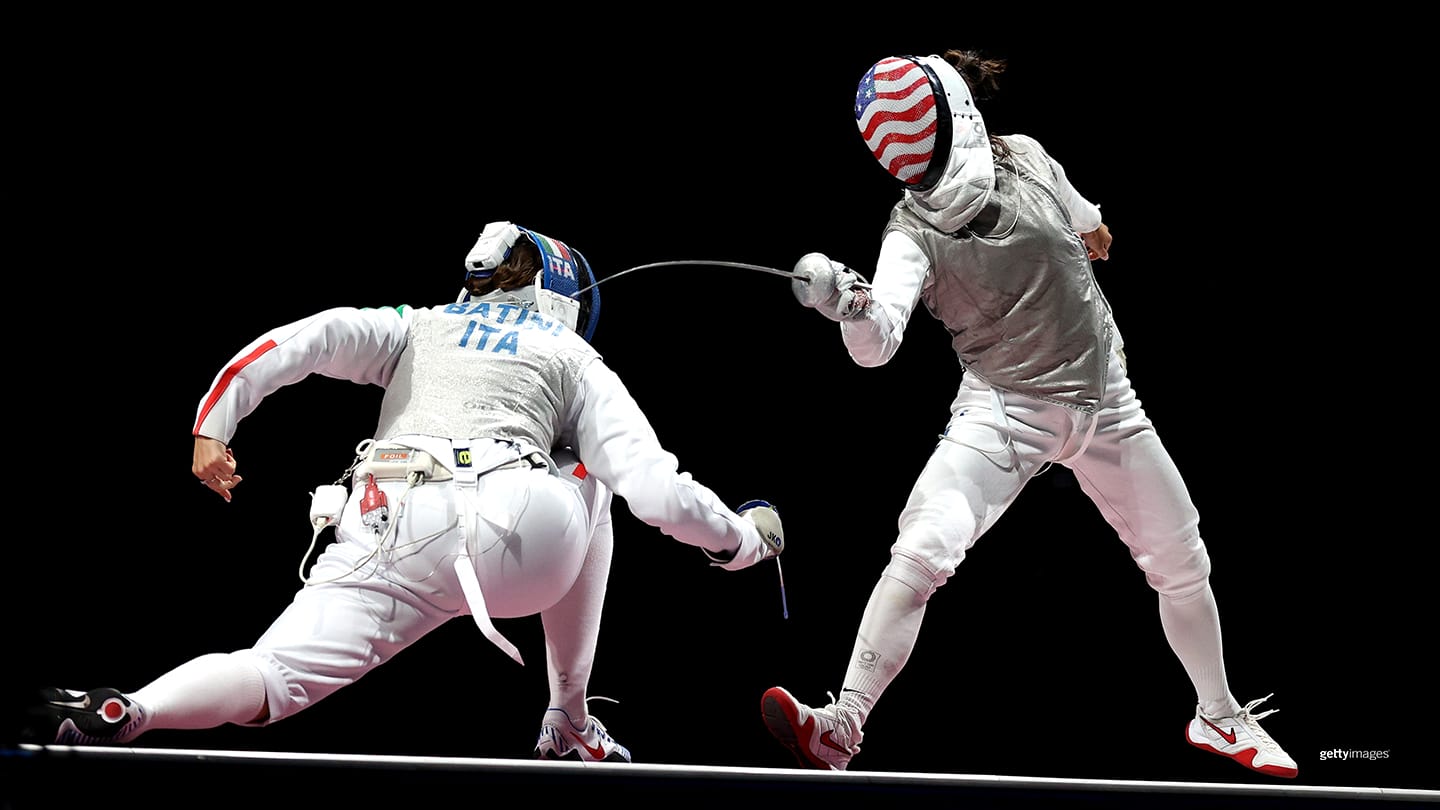 Lee Kiefer (R) competes during the women's team foil bronze-medal match against Martina Batini (Italy) at the Olympic Games Tokyo 2020 on July 29, 2021 in Chiba, Japan.
A continent apart, U.S. foil fencers were among the best in the world this weekend as the men's team won at its world cup in Tokyo and the U.S. women finished second at theirs in Belgrade, Serbia.

Olympic gold medalist Lee Kiefer added a second medal for herself with individual bronze in women's foil.

The U.S. men, who are ranked second in the world, appeared to be on a collision course with No. 1 Italy until the hosts knocked off the Italians in the semifinals. The U.S. team of Olympic medalists Miles Chamley-Watson, Nick Itkin, Alex Massialas and Gerek Meinhardt topped Japan, 45-31, leading the entire way in Sunday's final.

"GOLD BABY today with the boys at the Prince Takamado World Cup here in Japan," wrote Chamley-Watson on Instagram. "Felt sooo damn good to be back on the strip with the lads and back on top. Felt really good today. It was a real team effort. Great way to end the year!"

The U.S. women, who were also ranked second coming into their competition with the world's top-ranked women's foil fencer in Kiefer, had a showdown against No. 1 Italy in their final. The team of Olympian Jackie Dubrovich, Kiefer, Zander Rhodes and Maia Weintraub fell behind early and could not catch up, falling, 45-22.

On Saturday, Kiefer was upset by Leonie Ebert of Germany in the individual semifinals but earned a bronze medal.

The weekend was the first time this season that all of the senior U.S. fencing teams were competing at the same time. The U.S. epee team was in action at a world cup in Vancouver, British Columbia, while the U.S. saber team competed in a Grand Prix in France. The teams will resume competition again in the new year.
Todd Kortemeier is a sportswriter, editor and children's book author from Minneapolis. He is a contributor to TeamUSA.org on behalf of
Red Line Editorial, Inc.