Jessie Diggins Talks About Her Historic Olympic Season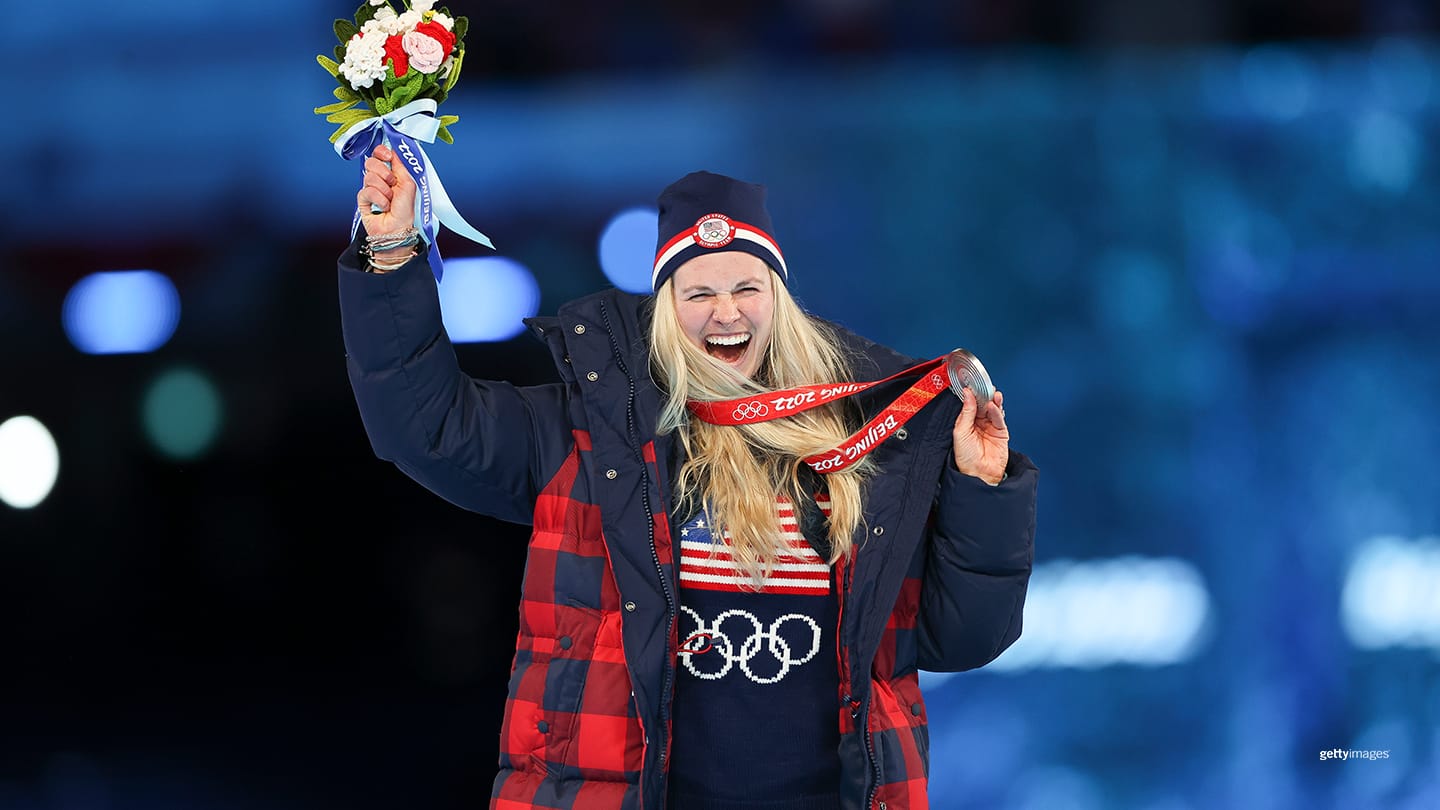 Jessie Diggins celebrates during the Closing Ceremony of the Olympic Winter Games Beijing 2022 on Feb. 20, 2022 in Beijing.
Jessie Diggins just finished her second consecutive historic season.

In 2022, became the first U.S. woman to win an individual Olympic medal in cross-country skiing when she took bronze in the freestyle sprint at the Olympic Winter Games Beijing 2022. She then claimed the silver medal in the 30-kilometer freestyle, giving her a complete set of Olympic medals (gold, silver, bronze).

Last year, Diggins became the first U.S. woman to win the multistage Tour de Ski. And at the end of the season, she came home with a large crystal globe — the trophy given to a FIS World Cup overall champion. It was only the second time in U.S. history that an American cross-country skier claimed this trophy and the first time for an American woman. She also won a smaller crystal globe for winning the most points in world cup distance races.

For Diggins, 30, the two seasons felt both the same and different: the same in terms of required measures to protect from catching COVID-19, but different in that the pressure this year was centered on two weeks in February rather than across the whole season.

"[The Olympic Games are] your one chance as a smaller sport to show your sport to the world and hopefully get people excited about it and to try it for themselves," said Diggins, who is back East resting from the season.

As her statement implies, winning races is important to Diggins, but so are the opportunities that her trophies bring: both a chance to show-off a lesser-known sport to an American audience and also a platform from which she can speak about issues that are important to her.

Here's a look at Diggins's season — her eleventh on the world cup tour and third Olympic Winter Games — as well as what comes next.


Which Race is Diggins Most Proud of?
Diggins won two stages of the Tour de Ski this year, and even held the lead for several days.

But her main focus was the Olympic Winter Games in February. And the Tour de Ski this season was a means to an end. The multiday event boosts her fitness. By the time she and the U.S. team arrived in the Zhangjiakou zone of the 2022 Winter Games three weeks later, Diggins was flying.

A favorite in the freestyle sprint, Diggins crossed the line in third for the bronze medal. It was her second Olympic medal and first for an American woman in an individual cross-country ski race.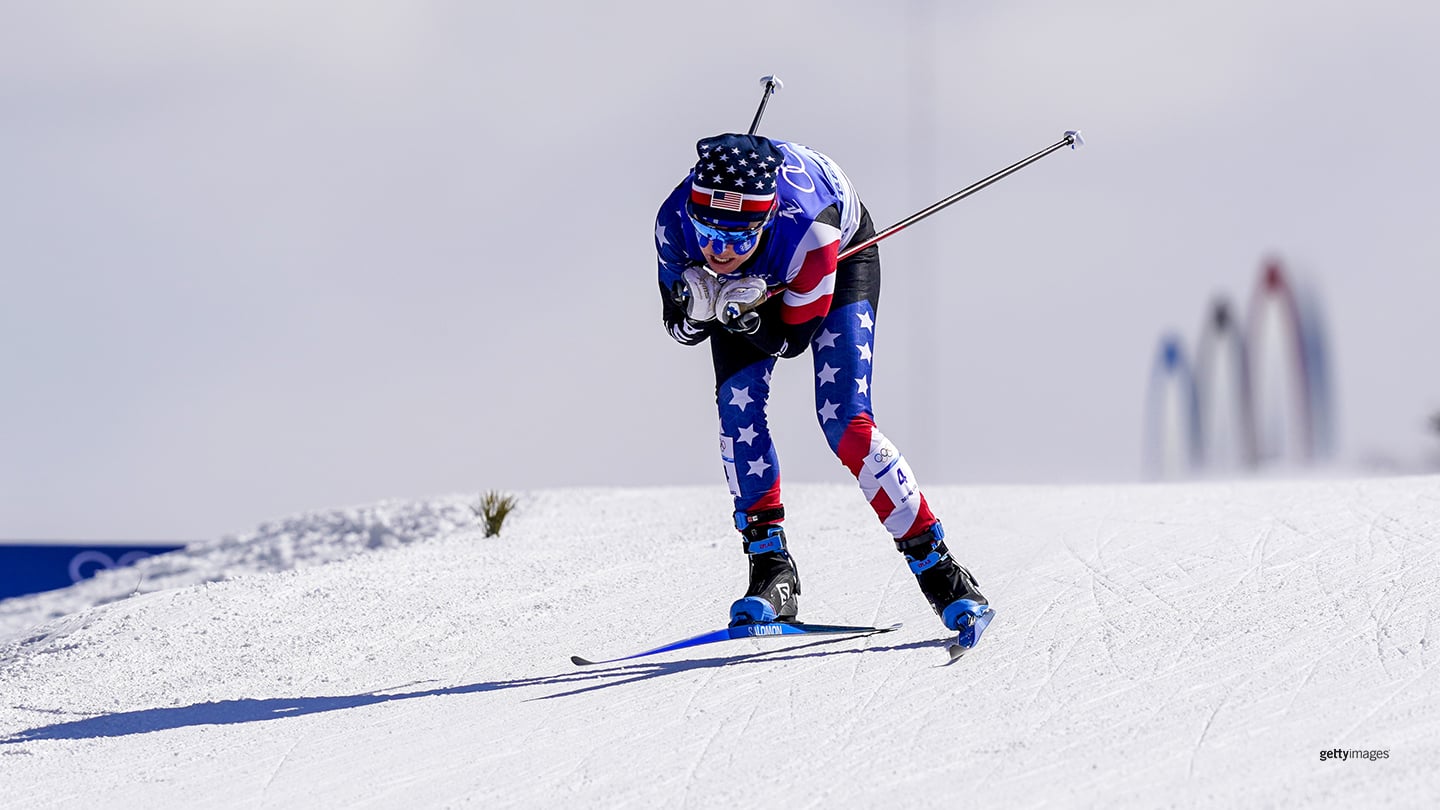 Jessie Diggins competes during the women's cross-country mass start at the Olympic Winter Games Beijing 2022 on Feb. 20, 2022 in Zhangjiakou, China.
But the race of which she is most proud came on the final day of the 2022 Winter Games. It was the women's 30k freestyle — the longest distance that the women race at the Olympic Games and on the regular world cup tour. She had finished seventh at the distance at the 2018 Olympic Winter Games, but it was a classic race in PyeongChang. This time, it was a freestyle race — the stronger of Diggins's techniques.

"I knew I was in great shape and had the opportunity to have a great race," she said.

Until food poisoning hit her 24 hours before the 30k. Rather than testing her skis that day and doing other race prep, she lay in bed and forced herself to eat and drink what the team's sport dietician suggested. It was far from ideal race prep.

When she got up to test her legs, they felt leaden, and she felt as if a gust of wind would blow her over. Still, she skied to the starting line and gave it a go.

Fortunately, during the race, she was able to eat and drink — key to keeping her energy up.

"Even when I started cramping at 13k, I was able to just keep going," Diggins said. "I wanted to ski a brave race."

After crossing the finish line second, 50 seconds ahead of a chase group that included teammate Rosie Brennan, Diggins collapsed. It was, she has said, the hardest race she has ever done in her life.

"I worked through quite a lot more than a normal race for me, and that's why I'm so proud of it," she said. "I've never been able to dig that deep in my life."

For the next couple of weeks, Diggins felt tired "on a cellular level" and napped every afternoon but is on her way to recovery.

Notably, one of only a handful of women who competed in all six women's events at the Games, Diggins finished eighth or higher in every race.


Favorite Season Memories
Diggins received her Olympic silver medal about five hours later down in Beijing at the Closing Ceremony.

"Getting your medal there with all of Team USA and everyone, it was really special and emotional, and just one of those … I'm failing to find the right word to describe it," she said. "It's just one of those moments that you're going to remember your whole life."

It was the second time that Diggins has had a memorable experience at the Closing Ceremony. In 2018, she was Team USA's flagbearer.

"I've been really getting lucky in the cool experiences bucket list," Diggins acknowledged with a laugh.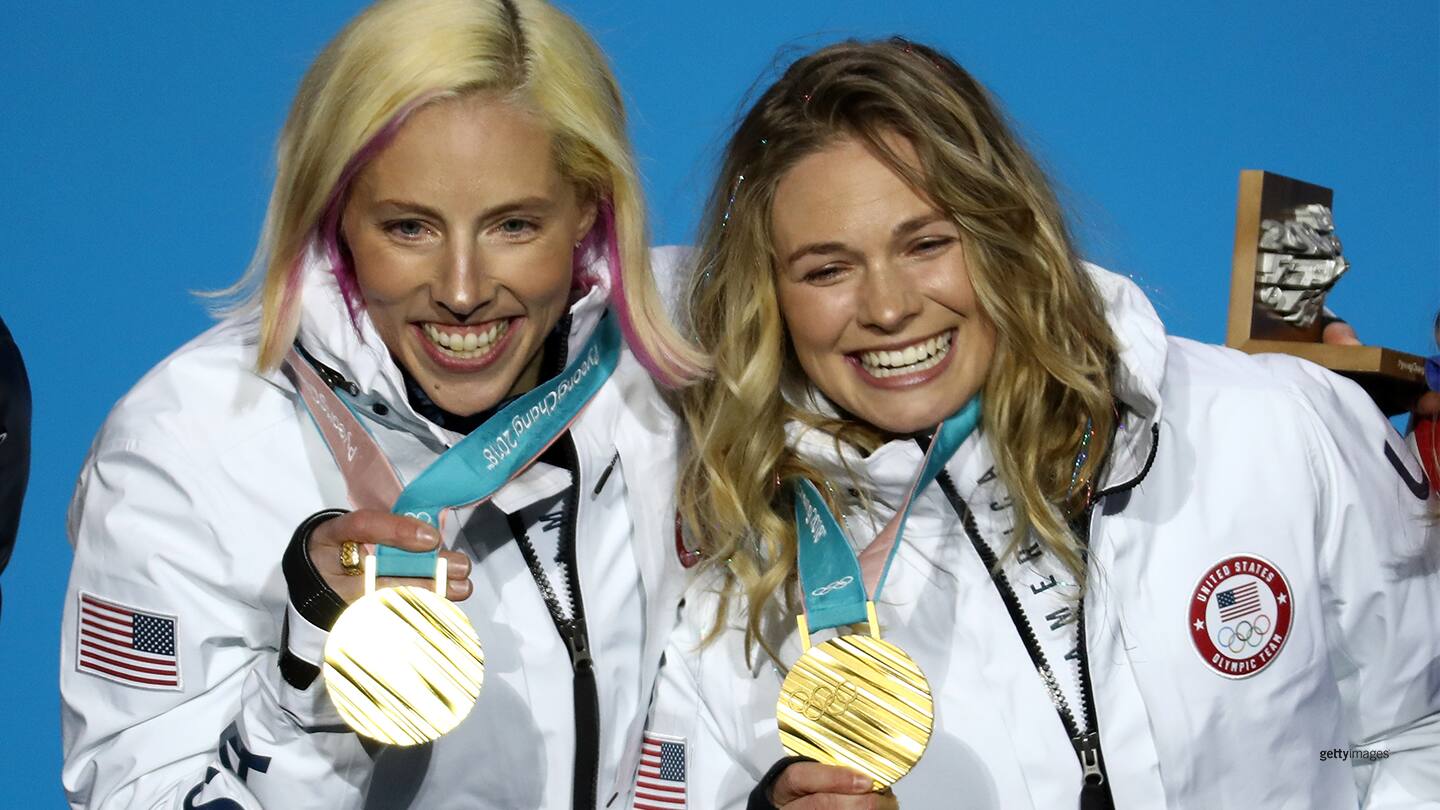 (L-R) Kikkan Randall and Jessie Diggins celebrate during the medal ceremony for the women's cross-country team sprint free at the Olympic Winter Games PyeongChang 2018 on Feb. 22, 2018 in Pyeonchang-gun, South Korea.
The Best for Last
Another favorite season memory came on the final day of the 2021-2022 world cup tour in Falun, Sweden. For the first time ever, FIS held a mixed relay. Two men and two women each skied 5k. Unlike regular team relays where the first two legs are in the classic technique and the final two legs are freestyle, the mixed relay was all freestyle.

Besides Diggins, the U.S. fielded Brennan, Scott Patterson, and Zak Ketterson. Brennan has consistently finished in the top five of distance races this season. Patterson was coming off two of the U.S. men's best finishes ever at the Olympic Games, and in the 15k freestyle race the previous day, he finished seventh, a world cup best for him. And Zak Ketterson, a 24-year-old Minnesotan and Northern Michigan University graduate, had scored his first world cup points the previous day, finishing 15th in the 15k.

With Diggins's trademark glitter on their cheeks, the four Americans were in the hunt from the start. For the anchor leg, Patterson tagged Diggins, who took off in second place.

From there, she executed her plan, cresting the course's hill in first and left everyone behind on the downhill. She crossed the finish line in first, 3.8 seconds ahead of Finland and 4.3 seconds ahead of Norway (anchored by the legendary Therese Johaug, who won Olympic gold in the 30k just three weeks earlier).

"Getting to step on the podium with those boys, that was their first world cup podium," said Diggins. "It was very special to do it all together."


It's About More Than Wins
Diggins will marry fiancé Wade Poplawski this spring, then continue training. She is still having fun ski racing, loves her team, and the sport of cross-country skiing. But it's about more than just reaching goals and collecting hardware.

"I love what I'm able to do while I'm racing and the people I'm able to reach and the platform that it gives me to talk about causes that I care about," she said.

After she and Kikkan Randall won an Olympic gold medal at the 2018 Olympic Winter Games, Diggins opened up about her eating disorder and wrote a book, Brave Enough, in which she honestly described her triumphs and struggles.

At the Super Tour Finals in Whistler, British Columbia, last week, Diggins met with fans, and several shared that she had inspired them to seek recovery from eating disorders.

"It's really cool to realize that it works," she said. "Talking about things is hard and sometimes you wonder if it's even helping anyone.

"But when you hear stories like [this], it's so rewarding and meaningful."

Diggins also uses her platform to remind fans that racing is about more than talent and hard work. She takes every opportunity to thank the team behind the team: coaches, wax techs, physical therapists, sports psychologists, race organizers, volunteers, etc.

"It's important for people to know that when you see a skier cross the finish line, it's not just them skiing," she said. "There's a whole team behind the scenes making that race possible.

She gave a "big thank you to the support team, because that's really important."
An award-winning freelance writer based in Vermont, Peggy Shinn has covered seven Olympic Games. She has contributed to TeamUSA.org since its inception in 2008.