Eight Team USA Women Whose Stars Shone Bright At The Paralympic Winter Games
The Paralympic Winter Games Beijing 2022 wrapped up over the weekend, with Team USA athletes claiming 20 medals to finish fourth in the overall medal table.

American women contributed to 14 of those medals, though their impact at the Games went far beyond their placements on the final scoresheets.

Here's a look at eight women whose stars shone bright in Beijing.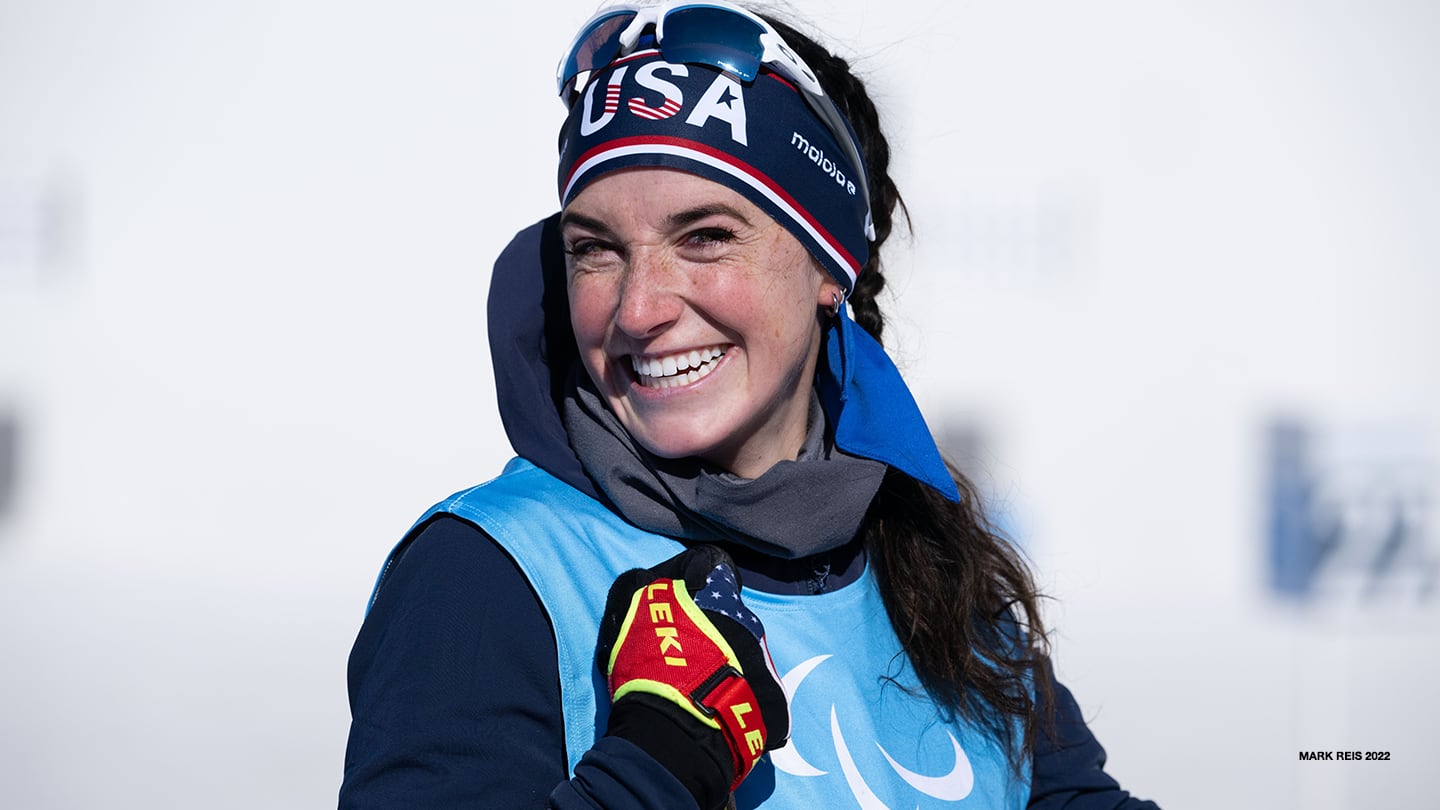 Dani Aravich poses for a photo during training at the Paralympic Winter Games Beijing 2022 on Feb. 28, 2022 in Zhangjiakou, China.
Dani Aravich
Just months after making her Paralympic debut as a track and field athlete at the Paralympic Games Tokyo 2020, Aravich had only modest expectations for her Paralympic Winter Games debut as a standing Nordic skier in Beijing. The native of Boise, Idaho, exceeded them. Aravich, 25, let out a scream when she reached the semifinals of the cross-country sprint standing event. Ultimately finishing eighth in that event, she also placed among the top-10 in the cross-country middle-distance race. "This is my second season competitively skiing so it's kind of nice to have no expectations on me and to take these Games as a learning experience to grow," she said.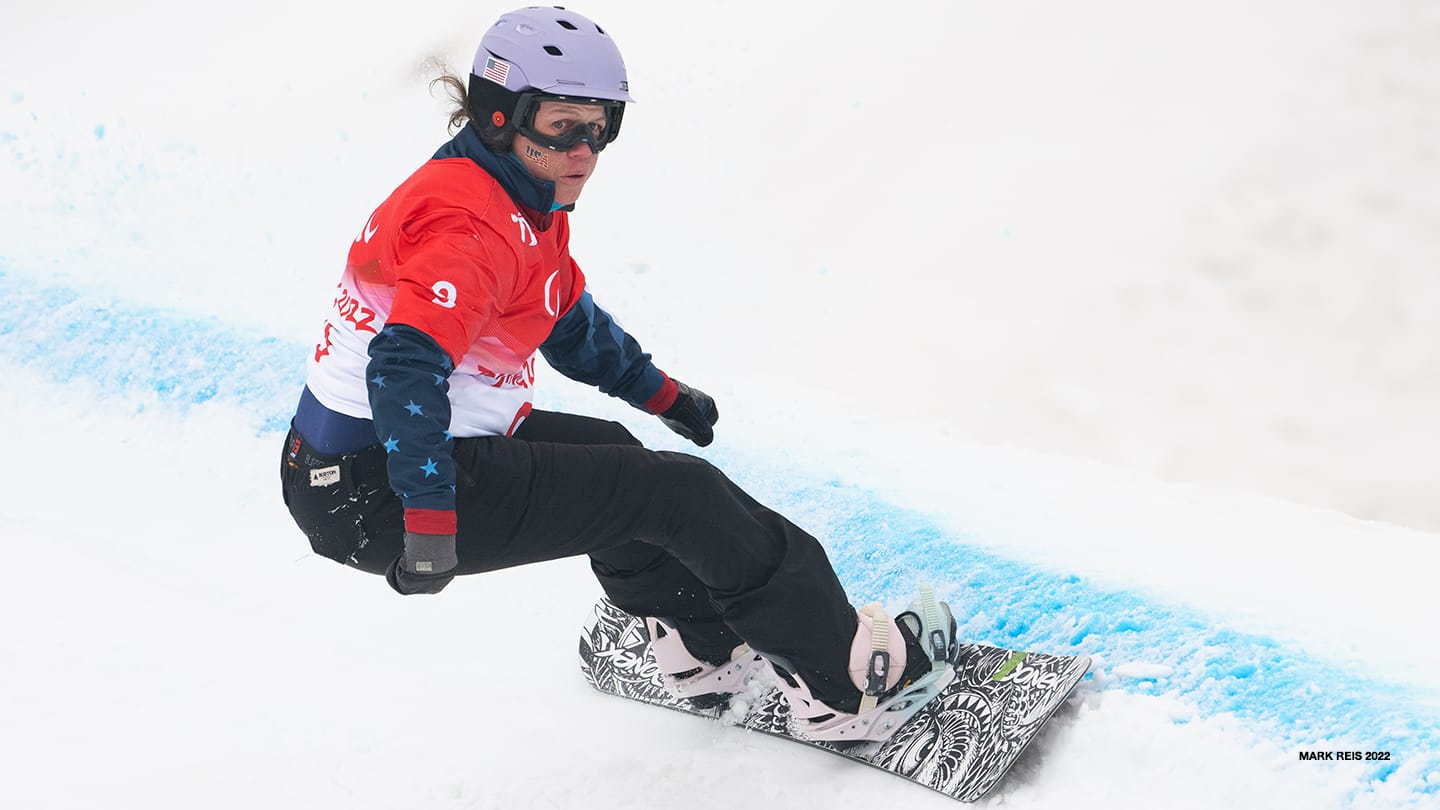 Brittani Coury competes during the banked slalom finals at the Paralympic Winter Games Beijing 2022 on March 11, 2022 in Zhangjiakou, China.
Brittani Coury
A nurse and EMT, Coury has spent much of the past two years helping care for COVID-19 patients in Salt Lake City. She managed to remain quite the snowboarder in her spare time. The 35-year-old originally from Durango, Colorado, was back for her second Winter Games after winning a silver medal in banked slalom in 2015. This time she finished fifth in the event, while also taking ninth in snowboardcross.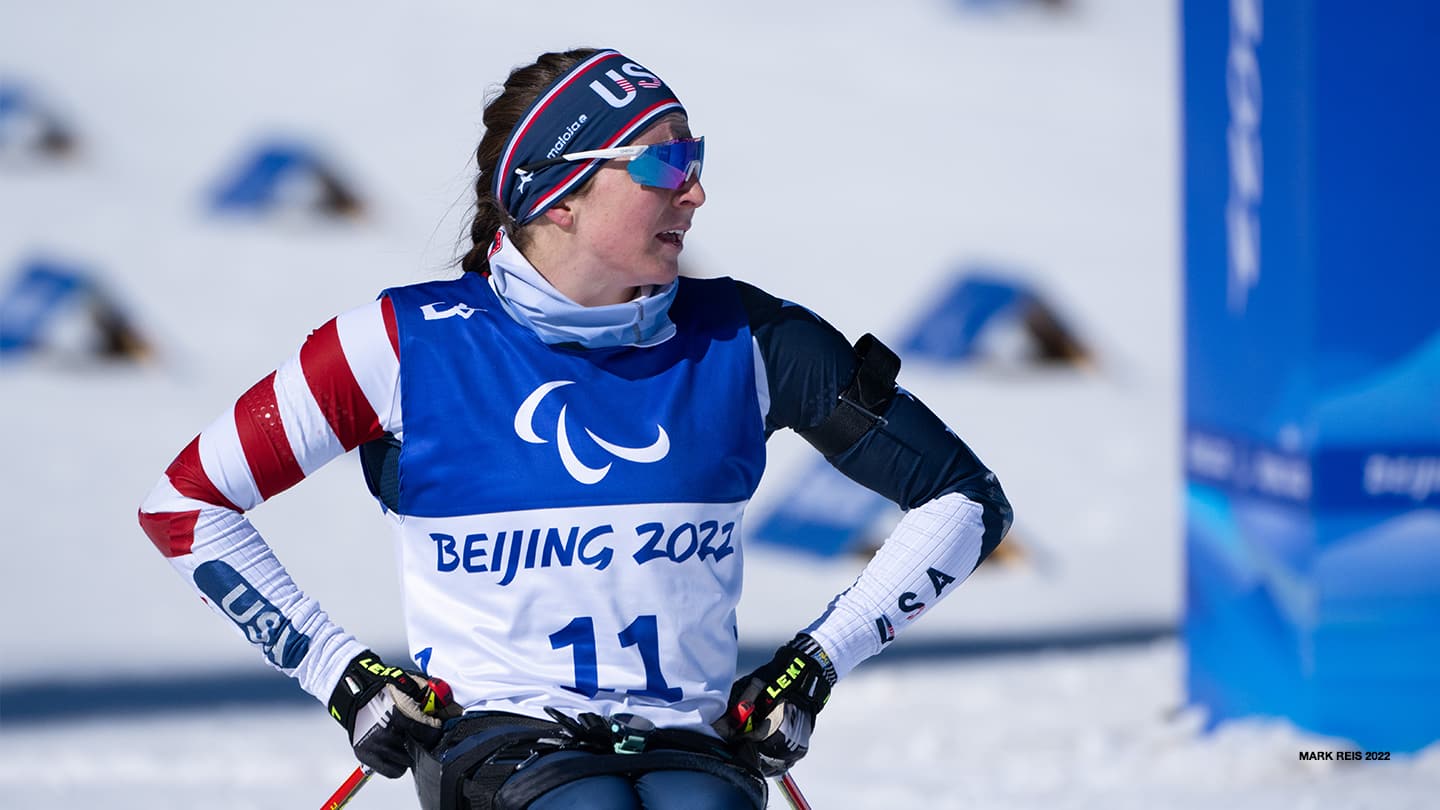 Kendall Gretsch competes during the sprint biathlon finals at the Paralympic Winter Games Beijing 2022 on March 5, 2022 in Zhangjiakou, China.
Kendall Gretsch
Four years ago, Gretsch might have snuck up on some of the competition as she won two Nordic skiing gold medals in PyeongChang — including the first gold medal for a U.S. Olympian or Paralympian in biathlon. There was no such sneaking up this time around. That's in part because Gretsch, in addition to being a great Nordic skier, might be an even better triathlete, and she earned a gold medal in that sport at last summer's Paralympics in Tokyo. In Beijing, she showed she's still world class on skis, too. The 29-year-old from Downers Grove, Illinois, opened things up by winning a bronze medal in the biathlon sprint, then added a gold medal in the biathlon middle-distance event and a silver in the distance event.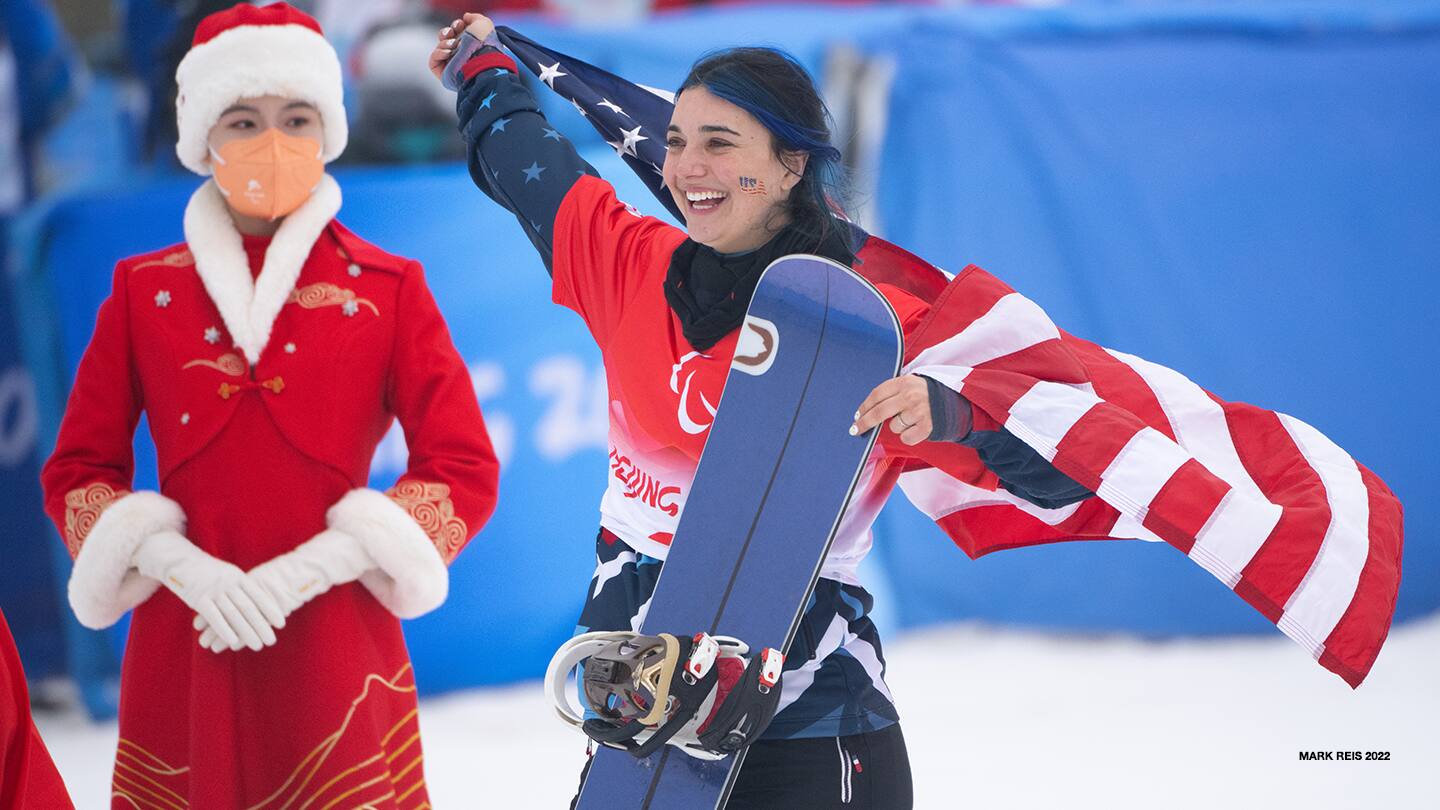 Brenna Huckaby celebrates after winning gold in the Para snowboard banked slalom finals at the Paralympic Winter Games Beijing 2022 on March 11, 2022 in Zhangjiakou, China.
Brenna Huckaby
After sweeping the snowboarding gold medals for her classification in 2018, Huckaby wasn't about to go empty handed in Beijing. Starting in the snowboardcross, the Baton Rouge, Louisiana, native came from behind to take second in her semifinal, then managed to win the bronze medal despite crashing with another rider in the four-person final. Huckaby, 26 and a mother of two daughters, then closed out the Games by successfully defending her gold medal in the banked slalom, once again coming from behind to do so. With the victory she tied the late Bibian Mentel-Spee of the Netherlands for the most gold medals in Paralympic snowboarding history.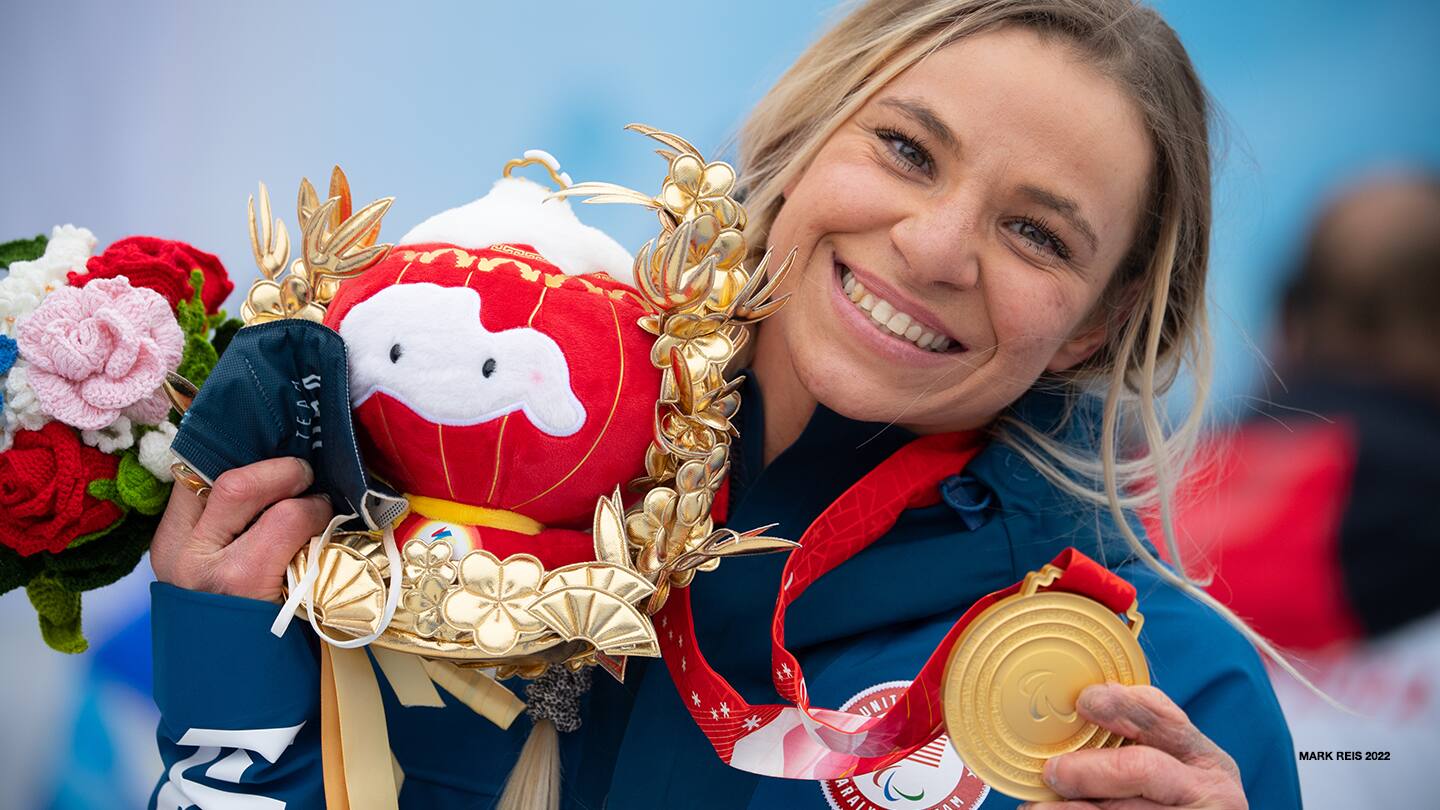 Oksana Masters celebrates with her gold medal from the cross-country mixed relay finals at the Paralympic Winter Games Beijing 2022 on March 13, 2022 in Zhangjiakou, China.
Oksana Masters
Masters reached the podium in all seven of her Nordic skiing events, taking the top spot in three of them, to leave Beijing as Team USA's most decorated Winter Paralympian ever. The 32-year-old from Louisville now has 14 medals from three Paralympic Winter Games, surpassing the previous record of 13 held by alpine skiers Sarah Will and Sarah Billmeier. Amazingly, those aren't Masters' only Paralympic medals. She also has a bronze medal from the Summer Games in rowing, plus two golds as a cyclist. There's something about Masters on her sit ski, though. Among her gold medals in Beijing, two came in biathlon and one in cross-country skiing, as part of the U.S. relay team. Masters, who was born in Ukraine and later adopted by an American mom, also thrived despite competing under emotional circumstances, saying the situation in her birth country "breaks my heart."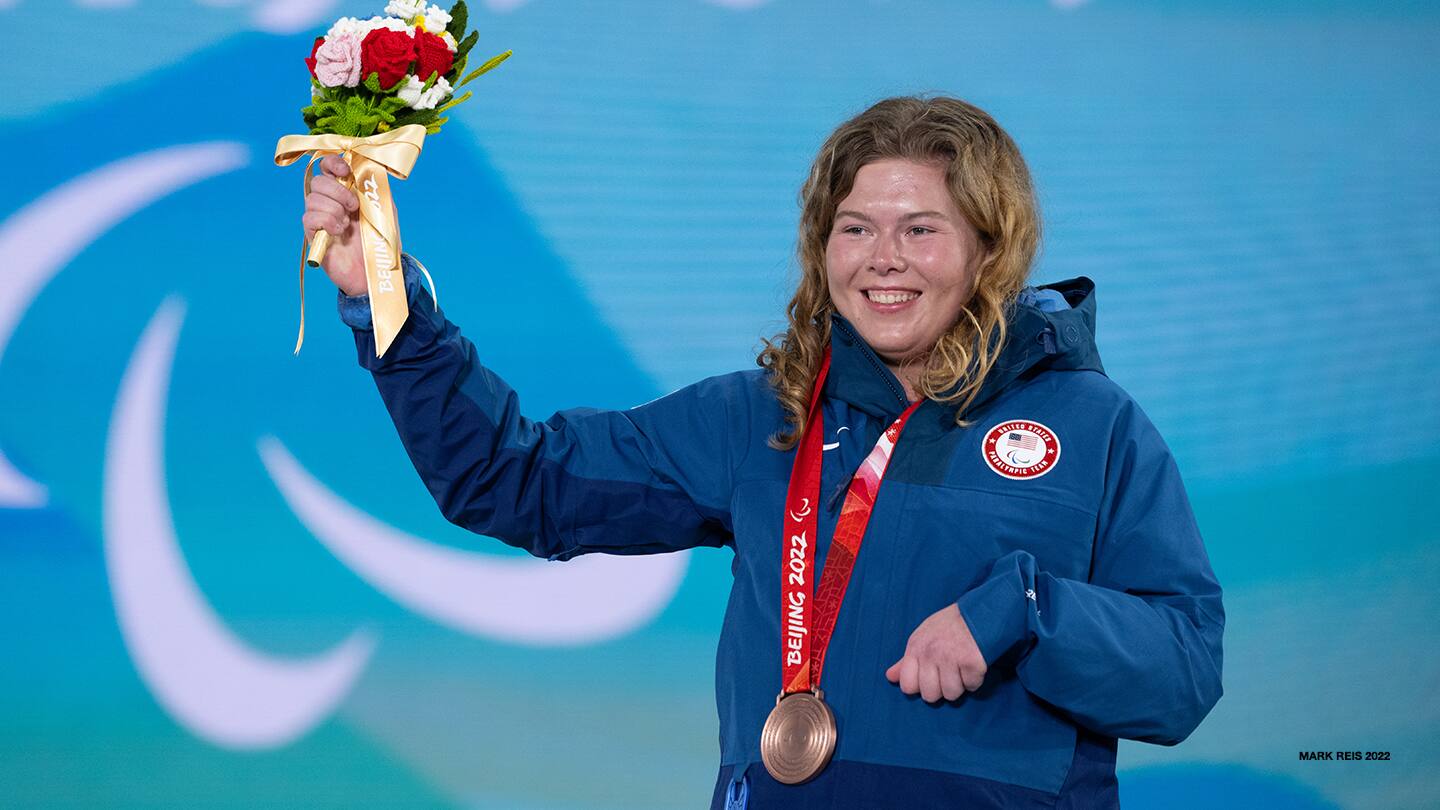 Sydney Peterson celebrates with her bronze medal from the cross-country sprint at the Paralympic Winter Games Beijing 2022 on March 9, 2022 in Zhangjiakou, China.
Sydney Peterson
It was only a few months ago that Peterson was enjoying life as a typical sophomore on the St. Lawrence University Nordic skiing team. Life has moved awful fast ever since. Peterson, 20, who has limited use of the left side of her body, and in particular her arm, got her Para classification at a world cup event in December, made her world championships debut (and won three medals) in January, and then received a special late invitation to the Paralympic Winter Games, where she came up with a full set of cross-country skiing medals: gold in the mixed relay, silver in the long-distance race and bronze in the sprint.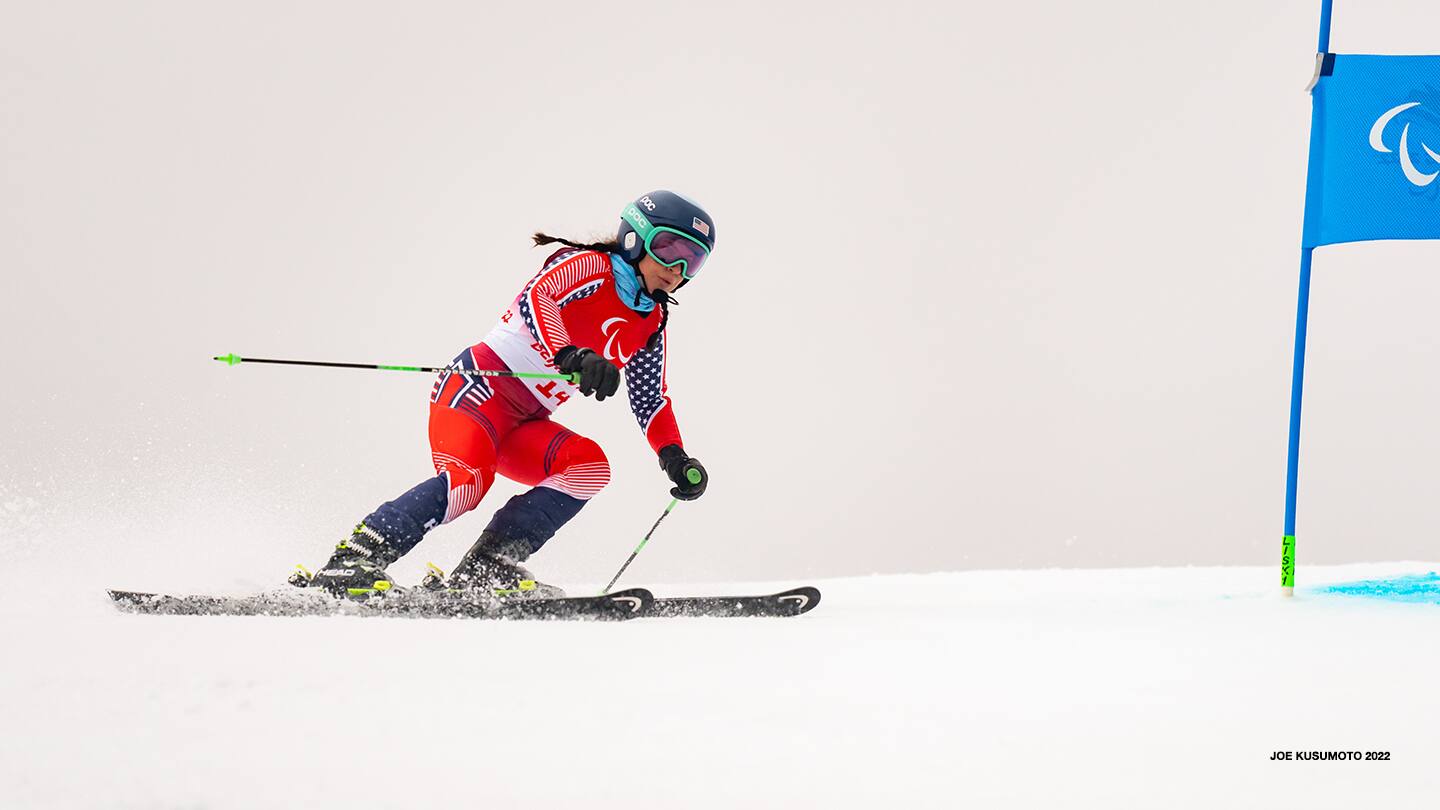 Danelle Umstead competes during the women's giant slalom at the Paralympic Winter Games Beijing 2022 on March 11, 2022 in Beijing.
Danelle Umstead
Umstead, a visually impaired alpine skier who races with her husband and guide Rob Umstead, fell short of the podium in her fourth Paralympic Winter Games. That was never going to be the measure of success for the 50-year-old skier, though. Umstead, a three-time Paralympic bronze medalist, battled back from major injuries in recent years to make Team USA. Upon arrival, she learned she would be one of the delegation's flag bearers at the Opening Ceremony. "This is such an honor," she said, "and I was completely shocked."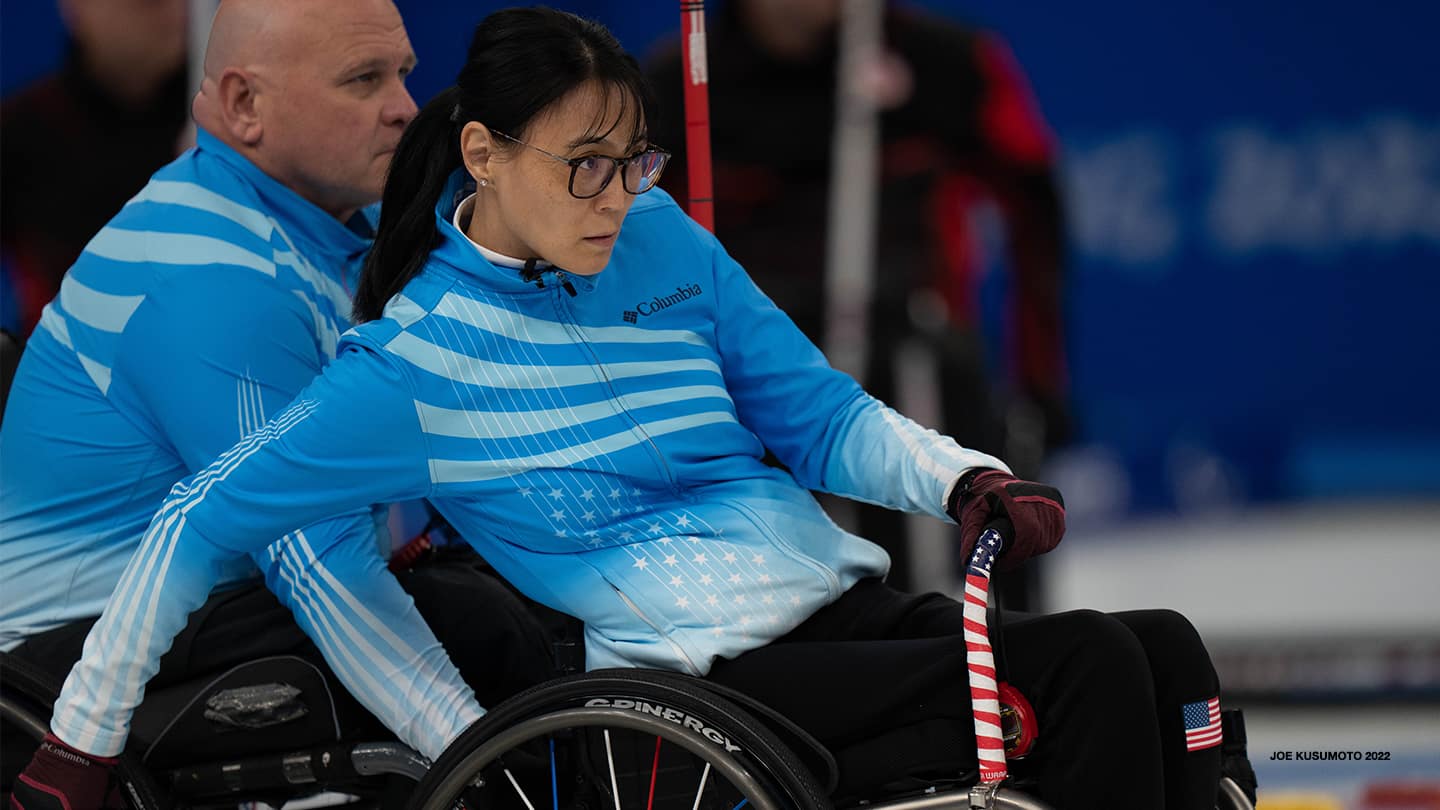 Oynua Uranchimeg competes against Team China at the Paralympic Winter Games Beijing 2022 on March 8, 2022 in Beijing.
Oyuna Uranchimeg
When Uranchimeg visited the U.S. from her native Mongolia in 2000, she never planned to stay. A car crash that left her paralyzed below the waist changed her plans. After learning of wheelchair curling in recent years in her adopted home state of Minnesota, Uranchimeg helped the mixed gender U.S. team return to the top tier of the sport in recent years. Team USA finished last at the 2018 Winter Games, then had to compete in the world "B" championships in early 2021. The Americans won that "B" title to return to the top level. Uranchimeg, the lead, then helped the rejuvenated squad finish fourth at last year's world championships. The crew, which also included alternate Pam Wilson, wasn't quite able to match that finish in Beijing, but it still ended up in fifth in the world, a far cry from even just one year ago.
Chrös McDougall has covered the Olympic and Paralympic Movement for TeamUSA.org since 2009 on behalf of
Red Line Editorial, Inc.
He is based in Minneapolis-St. Paul.