U.S. Triathlon Team Takes Bronze At Mixed Relay World Championships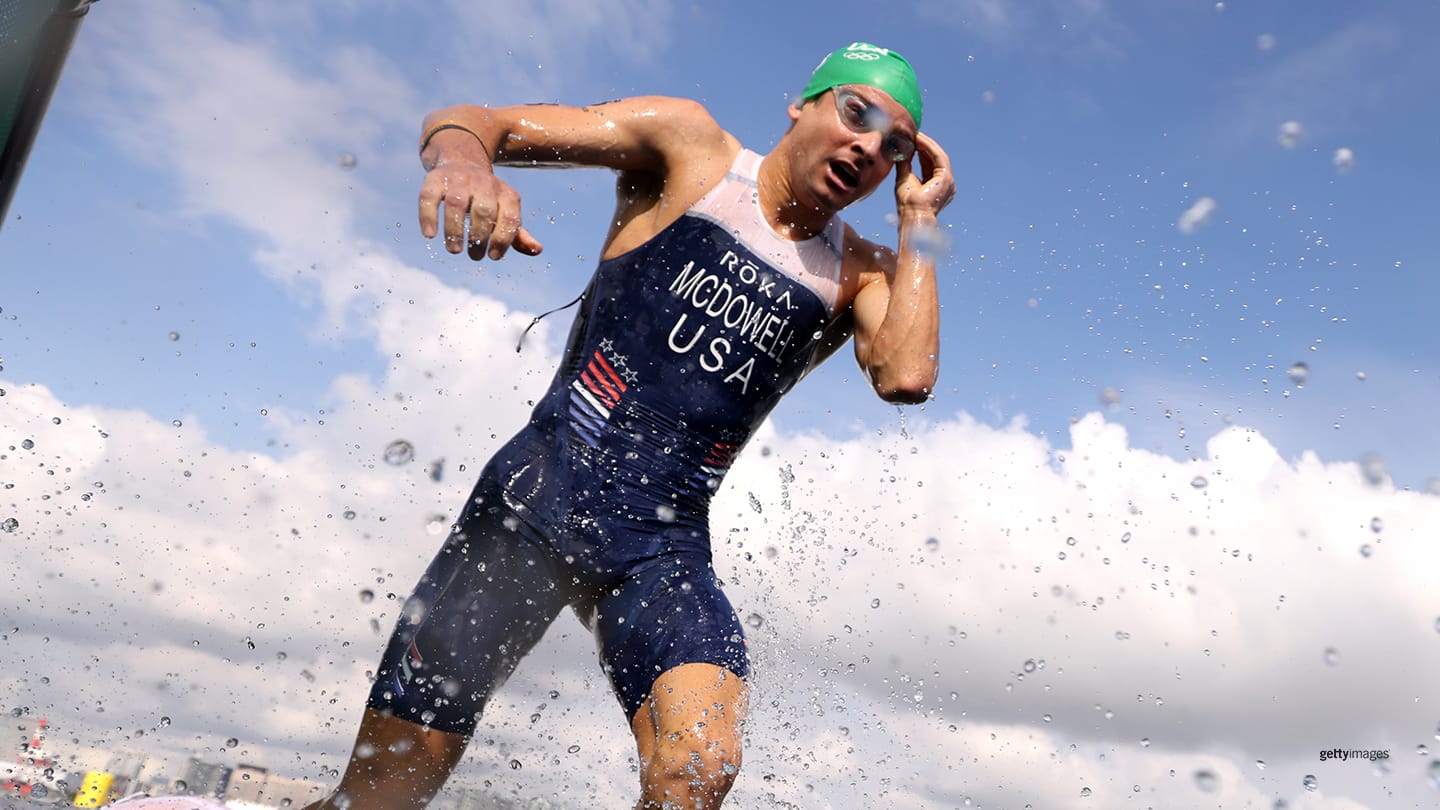 Kevin McDowell competes during the mixed relay triathlon at the Olympic Games Tokyo 2020 on July 31, 2021 in Tokyo.
Summer Rappaport's strong anchor leg secured a third-place finish for the U.S. mixed relay team at the World Triathlon Mixed Relay World Championships on Sunday in Montreal.

Concluding a long weekend of racing in the Quebec city, the American team of Seth Rider, Taylor Spivey, Kevin McDowell and Rappaport completed the course in 1 hour, 27 minutes, 44 seconds. That was a half-minute behind the winning team from France, and seven seconds short of Great Britain.

The result follows a silver medal won by Katie Zaferes, McDowell, Taylor Knibb and Morgan Pearson in the Olympic debut of the mixed relay event last year at the Olympic Games Tokyo 2020.

The U.S. has also medaled in the mixed relay at five of the past six world championships going back to 2016.

For many of the athletes, Sunday's relay came on tired legs after racing in super-sprint qualification races Friday and then the individual final Saturday as part of the World Triathlon Championship Series.

Competing in the "eliminator" format, Rappaport and Spivey took fifth and sixth in the individual women's race, while Matthew McElroy was the top U.S. man in 20th.

In the mixed relay, each athlete completed a 300-meter swim, 6.6-kilometer bike and 1.5K run before tagging in the next teammate.

Rider led off to Spivey, who had the fourth fastest time in the second leg. McDowell, who didn't take part in the individual races this weekend, tagged off to 2020 Olympic teammate Rappaport in third place. Posting the third fastest anchor leg, Rappaport kept the U.S. in podium position.

"I've never gone last before, and there's definitely a lot of pressure going last, so I just did everything I could to hold a podium spot for the team and I'm really proud we were able to get it done," Rappaport told USA Triathlon.

The World Triathlon Championship Series continues July 9-10 in Hamburg with individual and mixed relay races.
Chrös McDougall has covered the Olympic and Paralympic Movement for TeamUSA.org since 2009 on behalf of
Red Line Editorial, Inc.
He is based in Minneapolis-St. Paul.