College Softball Helped Cat Osterman Become An All-Time Great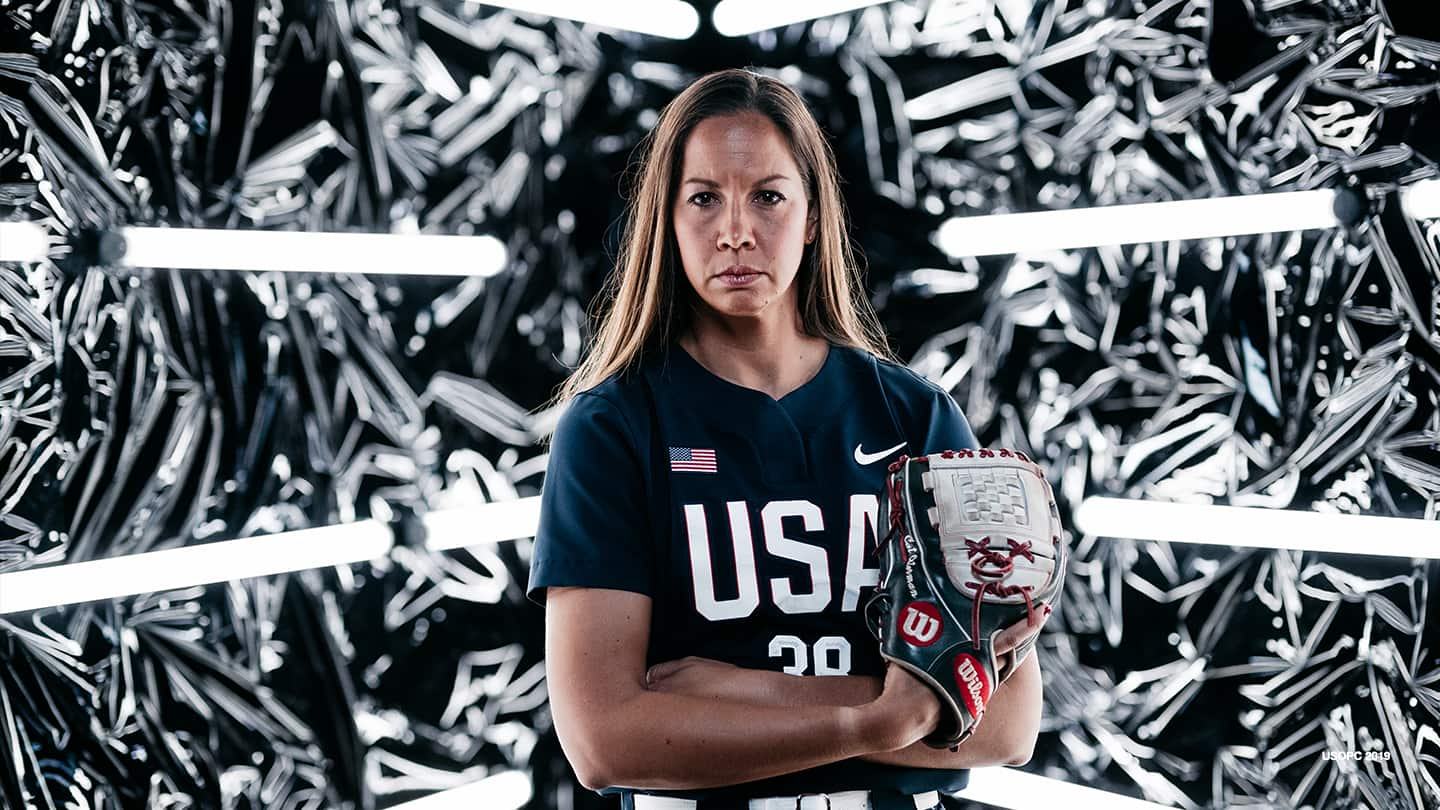 Cat Osterman poses for a portrait during the Team USA Tokyo 2020 Olympic shoot on Nov. 22, 2019 in West Hollywood, Calif.

Cat Osterman couldn't pitch for the University of Texas and practice with the U.S. Olympic softball team at the same time.

She had to choose one.

Osterman decided to redshirt the 2004 season at Texas, temporarily trading in her burnt orange uniform for a one that was red, white and blue.

At age 21, Osterman arrived at the Olympic Games Athens 2004 as the youngest player on a U.S. roster that was loaded with star power. She was also the only member of the team who was still in college.

Thanks in part to Osterman's dominance on the mound, the Americans recorded eight shutouts and won nine consecutive games on their way to easily winning the gold medal. Not long after, Osterman returned to Austin to continue pitching for the Longhorns.

"I played enough internationally that I was able to go back and forth (between college and the Olympics)," Osterman said. "And my game as a movement pitcher instead of a power pitcher actually was pretty conducive to both realms."

Softball became an Olympic event for the first time at the 1996 Atlanta Games. Since then, college softball has provided some of the nation's top players with the opportunity to showcase their skills and catch the attention of Team USA coaches.

The University of Oklahoma won its second consecutive national championship in softball earlier this month. Playing in front of a hometown crowd in Oklahoma City, Oklahoma, the Sooners swept Texas in the finals of the Women's College World Series to celebrate their sixth national title.

Over the years, athletes who've made a name for themselves at the Women's College World Series have gone on to play on an even larger stage at the Olympics.

Relying on the college ranks as a pipeline for talent, the U.S. has advanced to the gold-medal game at each of the five Olympics in which softball was played.

The Americans won three consecutive gold medals in 1996, 2000 and 2004 before taking the silver in 2008 and at last summer's Tokyo Games. The sport wasn't contested at the Games in 2012 and 2016.

Not surprisingly, all 15 members of the 2020 U.S. Olympic softball team played collegiately, including Osterman, who came out of retirement at age 38 to pitch in her third Olympics.

UCLA had the most current and former players on the 2020 roster with four, followed by the University of Florida with three.

Even now, with softball's Olympic future uncertain (it won't be contested in 2024), the national team plays on. The U.S. squad competing this week at the Canada Cup in British Columbia is made up of six former and 12 current college players, including Jocelyn Alo, who just wrapped up one of the sport's all-time great careers at Oklahoma.

"You don't go play college, you're not going to be seen for the national team first of all," said Osterman, who spent this past spring as a softball commentator for the Longhorn Network. "If you quit playing in high school, there's not another realm for you to play in to be able to be seen with the national team and get an invite to national team tryouts.

"You have to play some sort of college softball, and yeah, as a high school athlete, you're not nearly as good as you're ever going to get. So you have to continue playing to develop and see competition."

Infielder Crystl Bustos was the only player on the 2004 U.S. Olympic softball team who didn't play at a major university. She starred at what's now Palm Beach State College in Lake Worth, Florida, before helping Team USA capture the gold in 2000 and 2004 and a silver in 2008.

Osterman said softball is played differently in college than at the Olympics, where every country seems to have its own philosophy when it comes to batting and playing defense.

"In the college game right now, there's not as much small ball as there used to be," said Osterman, who helped lead Texas to three Women's College World Series appearances as a three-time National Player of the Year.

"There's a lot more long ball because, you know, that's the highlight. That's the excitement for fans. But when you go play internationally, you can't live and die on the power game. You have to be able to adapt and do other things."

At the same time, an Olympic softball team has a roster of only 15 players compared to around 25 players on a college team. That forces Olympic coaches to be more selective with who they have on their team, and it requires players to be more versatile.

"I think the biggest difference is obviously the Olympics are a much grander stage," Osterman said. "You know that worldwide, not just within our country, people are watching and you play obviously different competition than what you face in college.

"But they're both massive stages. The College World Series can prepare you for the Olympic stage to a certain degree."
Alex Abrams has written about Olympic sports for more than 15 years, including as a reporter for major newspapers in Florida, Arkansas and Oklahoma. He is a freelance contributor to TeamUSA.org on behalf of
Red Line Editorial, Inc.