News
Sandi Morris
Kenny Bednarek
Sandi Morris, Kenny Bednarek, Khallifah Rosser All Win At Rabat Diamond League Stop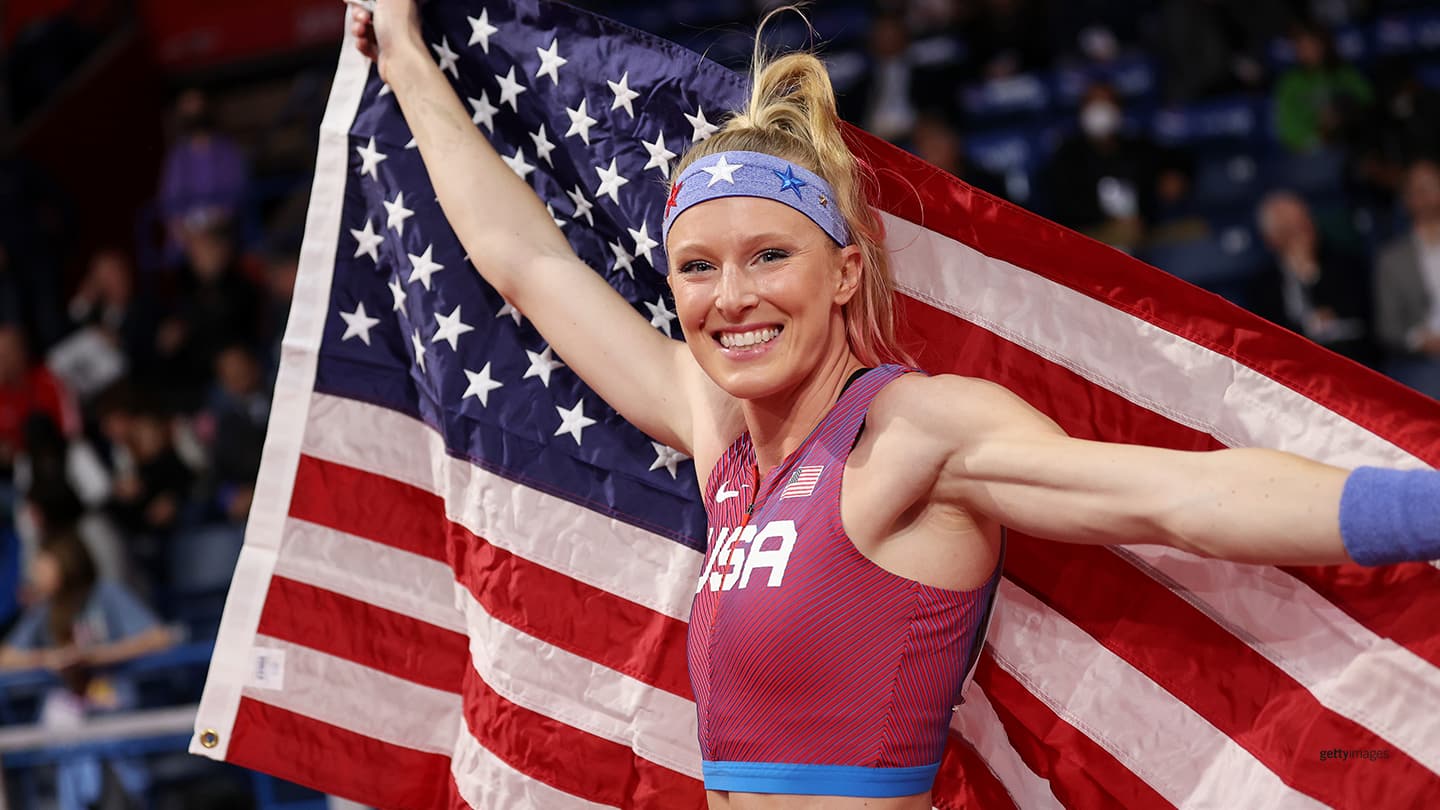 Sandi Morris poses after the women's pole vault finals at the World Athletics Indoor Championships Belgrade 2022 on March 19, 2022 in Belgrade, Serbia.

In a field that included the last two Olympic champions, Sandi Morris came out on top to win the women's pole vault at the Diamond League event Sunday in Rabat, Morocco.

Morris, the 2016 Olympic silver medalist whose quest for gold in Tokyo was derailed by a broken pole that left her injured, showed she's still among the world's best with a top mark of 4.65 meters. That matched Nina Kennedy of Australia, but Morris claimed the win due to fewer missed attempts.

Katerina Stefanidi of Greece, the 2016 Olympic champ, was third at 4.55 meters. Defending Olympic gold medalist Katie Nageotte of Team USA failed to post a mark, scratching three times at 4.30 meters.

Morris' victory was one of three for Americans in Rabat, with many U.S. athletes opting to skip this meet following the marquee Prefontaine Classic last weekend in Oregon, where Americans won four events and reached the podium 15 times.

Not one to take a break, Kenny Bednarek had his feet in the starting blocks in Rabat just eight days after racing to an eighth-place finish in the men's 100 at Pre. Racing in his preferred 200-meter event this weekend, the reigning Olympic silver medalist was back to his winning ways, clocking in at a season-best 20.21 seconds to hold off South Africa's Luxolo Adams by .14 seconds.

"I am happy with today´s victory and my season best, though I wanted to do a better performance and achieve a higher timing," Bednarek said, according to quotes released by event organizers. "Now, I will go back home and train harder to prepare for the World Championship (in July in Oregon)."

The USATF Outdoor Championships are June 23-26 in Eugene, Oregon, with the world championships to follow July 15-24, also at Hayward Field.

Khallifah Rosser also did the Oregon-Morocco double, and after finishing second in the men's 400-meter race at Pre he moved up to first with a meet-record time of 48.25 seconds, nearly a half second better than second place Rasmus Magi of Estonia at 48.73.

"I have to admit that this victory was a bit unexpected," Rosser said. "But it feels good. I felt great on the track, happy to be healthy. I am very close to my PB, only 0.15. It shows that I am a better athlete this season, more consistent. Now I am gonna focus on the next step, the U.S. trials back home."

Three other Americans competed in Rabat. Two-time Olympian Hillary Bor took sixth in a loaded men's 3,000-meter steeplechase, while 2020 Olympian Sam Mattis was sixth in the men's discus and fellow Olympian JuVaughn Harrison ended seventh in the men's long jump.

The Diamond League schedule continues with an event Thursday in Rome.