U.S. Track Stars Are Ready To Shine Once More As Diamond League Season Wraps Up In Zurich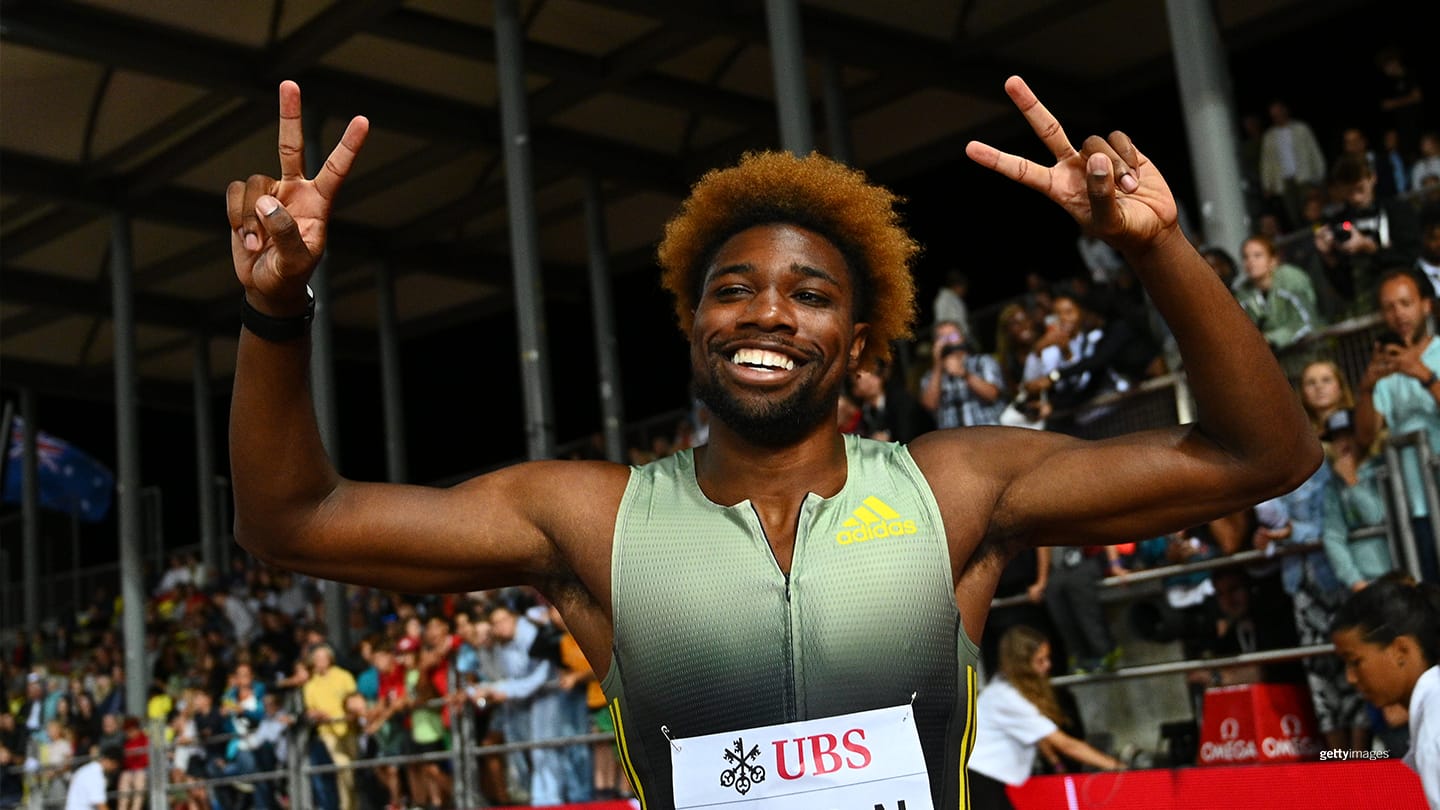 Noah Lyles celebrates after winning the men's 200-meter at the 2022 Diamond League stop in Lausanne on Aug. 26, 2022 in Lausanne, Switzerland.
This year's Diamond League began May 13 in Doha, Qatar, spanned 12 meetings over four continents, and sandwiched the World Athletics Championships held in July in Eugene, Oregon. Now the 2022 Diamond League comes to its conclusion with the Grand Final set for Wednesday and Thursday in Zurich, Switzerland.

In the Diamond League, athletes accumulate points based on their performances in Diamond League meetings, with the top scorers in each event qualifying for the Grand Final.

Though final start lists haven't yet been released, many of the biggest names from the world championships are set to compete in this year's Grand Final, which features six event finals on Wednesday followed by 26 on Thursday. The event can be streamed live on Peacock.

Here are eight of the key contests to watch this week.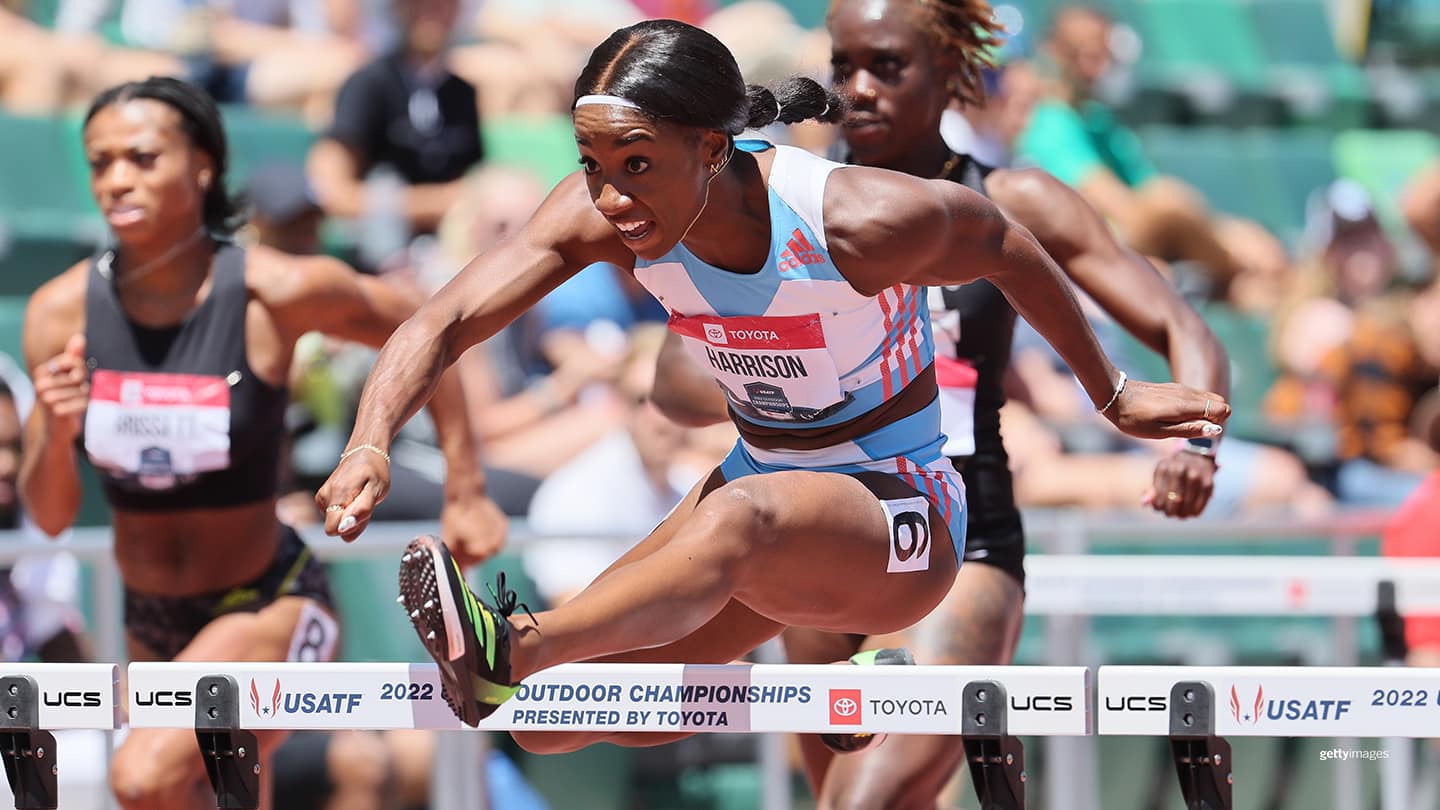 Keni Harrison competes during the women's 100-meter semifinals at the 2022 USATF Outdoor Championships on June 25, 2022 in Eugene, Ore.
Wednesday
Women's and Men's Shot Put (10:55 a.m.
ET)
OK, this is two events, but with this much U.S. firepower you can't pick just one. Chase Ealey tops the women's standings, which makes sense seeing as she topped the leaderboard in each of the four Diamond League competitions in this event in 2022. Ealey, who just missed out on the Olympic Games Tokyo 2020, also claimed her first world title in Eugene. The men's side is equally stacked. Two-time world champ Joe Kovacs is the top seed, with Ryan Crouser, the two-time defending Olympic champ and now reigning world champ, coming in at No. 3. Kovacs has won his last three Diamond League meets, including on Aug. 26 in Lausanne, Switzerland, and Sept. 2 in Brussels.


Women's Pole Vault (11:30 a.m.
ET)
Sandi Morris won her third world championships silver medal this year, to go with her Olympic silver medal from the Olympic Games Rio 2016. All of those silver medals distract from how singularly good Morris has been over the years. The 30-year-old Morris has been in fine form throughout the season. Entering four of the five Diamond League contests for this event, she won three and finished second in the other. She comes into Zurich as the top seed, and with the best mark this season among the field.
Men's 5,000-Meter (1:10 p.m.
ET)
Grant Fisher snuck into the Grand Final with an impressive second-place finish in Brussels. Even more impressive than the result? The 25-year-old also set the American record — to go along with the one he already owns in the 10K. Top-10 in both events in his Olympic debut in Tokyo, Fisher was top six in both at the recent world championships. Making the podium amongst a strong field in Zurich will be a tough task, but it also wouldn't be a huge surprise for this distance runner who is rapidly on the rise.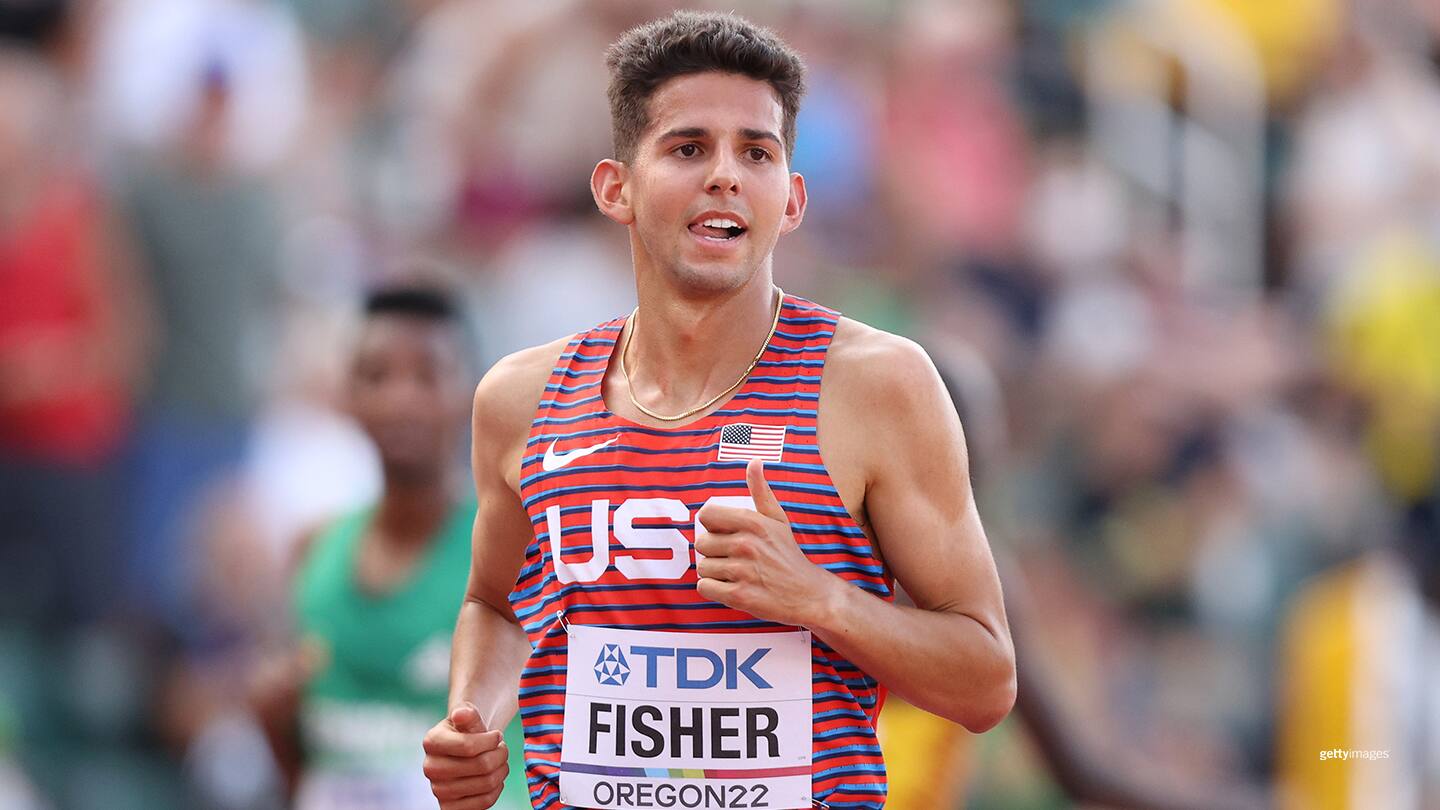 Grant Fisher competes in the Men's 5000m heats on day seven of the World Athletics Championships Oregon22 at Hayward Field on July 21, 2022 in Eugene, Ore.
Thursday
Women's Discus (12:15 p.m.
ET)
Valarie Allman and Sandra Perkovic have been going at it all season. Allman, the defending Olympic champ from the U.S., beat her Croatian rival at three of the four Diamond League meetings this season. But Perkovic, the 2012 and '16 Olympic champ, was second each time, and in June in Oslo she beat Allman, snapping the American's seven-meet winning streak. Neither ended up atop the podium in Eugene. That would be China's Feng Bin, who won in one of the more surprising results of the world championships. Feng isn't in Zurich, though, so expect another showdown between Allman and Perkovic for the title. Another American, Laulauga Tausaga, also qualified.


Women's 100-Meter Hurdles (1:25 p.m.
ET)
If there's a major hurdles final, chances are you'll find an American on the start list. In the case of the women's 100 in Zurich, you'll find three. Keni Harrison, Nia Ali and Tia Jones are seeded Nos. 5-6-7, and they have much to prove after U.S. hurdlers missed out on the podium in this event in Eugene. Among the trio, Harrison, the reigning Olympic silver medalist and former world record holder, was the only to make the final in Eugene, but she was DQ'd after hitting a hurdle and then pushing over the next one. Nia Ali, the 2019 world champ, was out after a similar DQ in the heats. The Americans will have plenty of competition this week, with the three world championships medalists — including new world record holder Tobi Amusan of Nigeria — among the other qualifiers.


Women's Javelin (2:20 p.m.
ET)
Kara Winger had done about it all in track and field — except reach the podium at a global championship. In four Olympics and five world championships, the closest she had come was fifth at the 2019 world championships. That's the position she found herself in with one throw remaining in Eugene, which marked her sixth world championships. Then, with one memorable throw, she climbed to second place. The 36-year-old Winger, who has come back from serious injuries in her career, plans to retire after this season. First she'll go for one more podium in Zurich, where she comes in as the No. 2 seed after winning last week in Brussels.


Men's 100-Meter (2:49 p.m.
ET)
The trio of Fred Kerley, Marvin Bracy and Trayvon Bromell got things started on a high note in Eugene when they recorded the first of three U.S. podium sweeps (along with men's shot put and 200). Bracy only saw limited Diamond League action this year, but Bromell, Kerley and fellow Americans Christian Coleman and Kyree King all qualified for the eight-man final. Bromell is seeded first after winning both Diamond League 100s that he entered, while Kerley finished first and second in his two entries. Coleman, the 2019 world champ, also made the 100 final in Eugene, finishing sixth.


Men's 200-Meter (3:52 p.m.
ET)
The final event of the Diamond League season is sure to be a showstopper. The always electrifying Noah Lyles has rediscovered his form in 2022. After placing third in the 200 in Tokyo, the 25-year-old not only defended his world title in Eugene, but he also broke Michael Johnson's hallowed U.S. record. A winner in all three Diamond League 200s he entered this season, Lyles has five of the top six times of 2022. The only one to break that up is fellow American Erriyon Knighton. After making his Olympic debut as a 17-year-old, Knighton is now old enough to vote — and he runs pretty dang fast too. He took third in the world championships and won Friday's Diamond League regular-season finale in Brussels. Meanwhile, Kenny Bednarek, the silver medalist at both the Tokyo Olympics and this summer's world championships, ended up reaching the final as well after withdrawals from two qualifiers, including Team USA's Michael Norman.
Chrös McDougall has covered the Olympic and Paralympic Movement for TeamUSA.org since 2009 on behalf of
Red Line Editorial, Inc.
He is based in Minneapolis-St. Paul.