A Look At Athletes And Storylines To Watch At Track & Field's U.S. Olympic Team Trials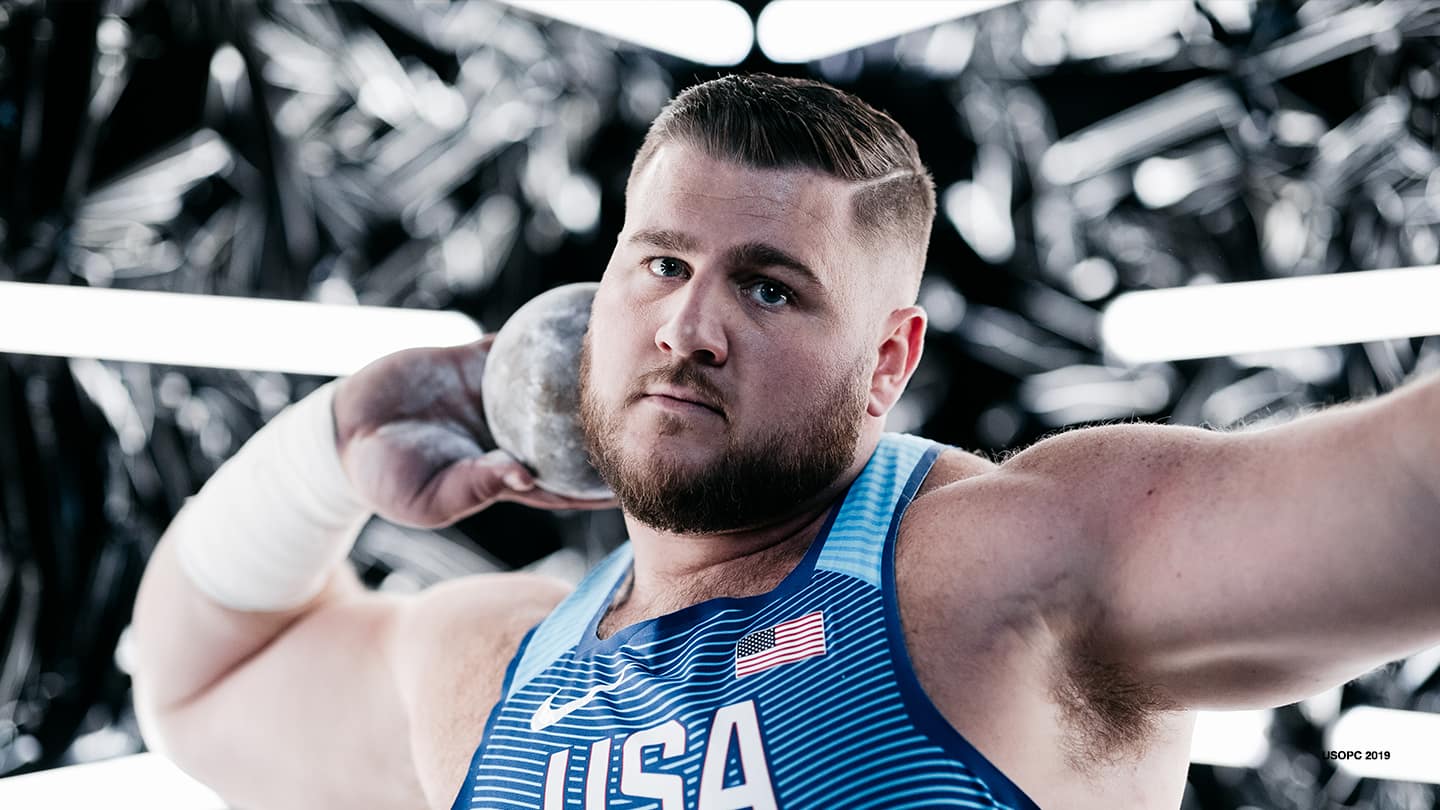 Joe Kovacs poses during the Team USA Tokyo 2020 Olympic shoot on November 23, 2019 in West Hollywood, California.
Who to Watch presented by DeVry is a series that includes a run-down on the front runners, dark horses, unexpected athletes and top storylines to watch during Trials.


About 1,000 athletes will converge on TrackTown USA for the U.S. Olympic Team Trials – Track and Field. The event will be held June 18-27at the newly renovated Hayward Field on the University of Oregon campus in Eugene, Oregon.

There are 20 events for men and 20 for women, with two off days in the middle. Athletes will also be named to relay pools for the 4 x 100-meter relays, 4 x 400-meter relays and mixed 4 x 400-meter relay.

These are the fourth straight Olympic Trials hosted by Hayward Field, which also had the honor in 1972, 1976 and 1980.

Team USA usually sends its largest contingent to the Olympic Games in track and field. The top three in each event will qualify based on meeting the Olympic qualifying standard and world rankings. Because of the postponement of the Olympic Games Tokyo 2020, results from 2019 are counted, but most of 2020 was a "dead zone." Athletes also have until June 29 to qualify.

Here are some of the athletes to watch and storylines to keep an eye on at the Trials.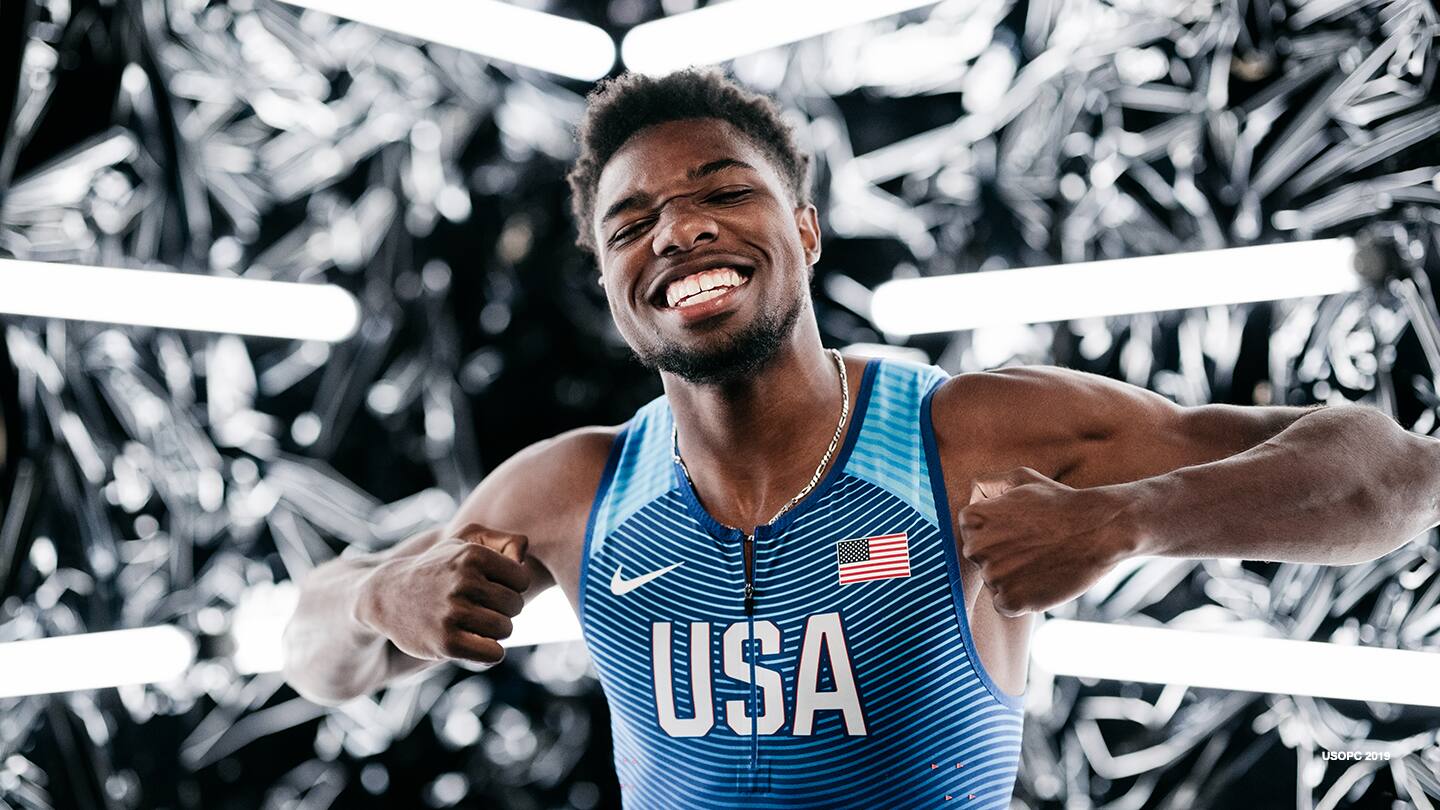 Noah Lyles poses during the Team USA Tokyo 2020 Olympic shoot on Nov. 23, 2019 in West Hollywood, Calif.
Vying To Be World's
Fastest
The winner of the men's Olympic 100-meter dash is usually dubbed the world's fastest human. But while Team USA had the top six men on the world list (as of June 13), only three will go to Tokyo in the individual event. Now that Usain Bolt has retired after three straight gold medals, there will be a new champion.

Trayvon Bromell put the world on notice April 30, clocking 9.88 seconds, and then turned in a sizzling 9.77-second performance on June 5. Bromell, 25, could be the comeback story of the year. In 2014, he was the first junior to break the 10-second barrier in the 100 meters when he ran 9.97 at age 18. He won the bronze medal at the 2015 World Championships and a few months later was the world indoor champion at 60 meters. But Bromell suffered an Achilles tendon sprain in the 2016 outdoor season, eventually finishing second at the 2016 Olympic Trials to Justin Gatlin. He was eighth in the Rio final, then hurt the tendon again in the 4 x 100 relay. Plagued by injury, Bromell raced only once in 2017, skipped 2018 completely and then had only two meets in 2019. He regained his form in 2020, going under 10 seconds three times.

Marvin Bracy, also a 2016 Olympian, was second to Bromell in his world-leading race, clocking 9.85 seconds, while 31-year-old Isiah Young ran a personal best of 9.89 seconds in May. Fred Kerley, a 400-meter specialist, has a time of 9.91 seconds, followed by Ronnie Baker and Jo'Vaughn Martin, both at 9.94. And don't forget Gatlin, the 2004 Olympic gold medalist, who at age 39 has gone under 10 seconds twice this season (9.98 both times), or 200-meter world champion Noah Lyles (10.03) who is hoping to double in the sprints. Unfortunately, world champion Christian Coleman is ineligible. He is serving a suspension due to a violation of the "whereabouts" rule in which athletes must be available for out-of-competition drug testing.
Long Gold-Medal Drought In
Women
Sha'Carri Richardson hopes to become the first Team USA sprinter to win the Olympic women's 100 meters since Gail Devers in 1996. The 21-year-old clocked 10.72 seconds in early April, making her the sixth-fastest woman of all time and fourth-fastest American behind Florence Griffith Joyner, Carmelita Jeter and Marion Jones. Shelly-Ann Fraser-Pryce of Jamaica countered with a blistering 10.63 seconds on June 5, making her second all-time to Griffith Joyner, while reigning Olympic champ Elaine Thompson-Herah of Jamaica posted a time of 10.78 in May.

But it's the 200 in which Richardson has her work cut out for her at the Trials. Team USA has 11 of the top 14 performers in the world this year, making this the deepest event of the competition. Shaunae Miller-Uibo of the Bahamas has gone 22.03, followed by Dina Asher-Smith of Great Britain (22.06), Richardson (22.11), and then a trio of Americans: Cambrea Sturgis (22.12), Tamara Clark (22.13) and Gabby Thomas (22.17).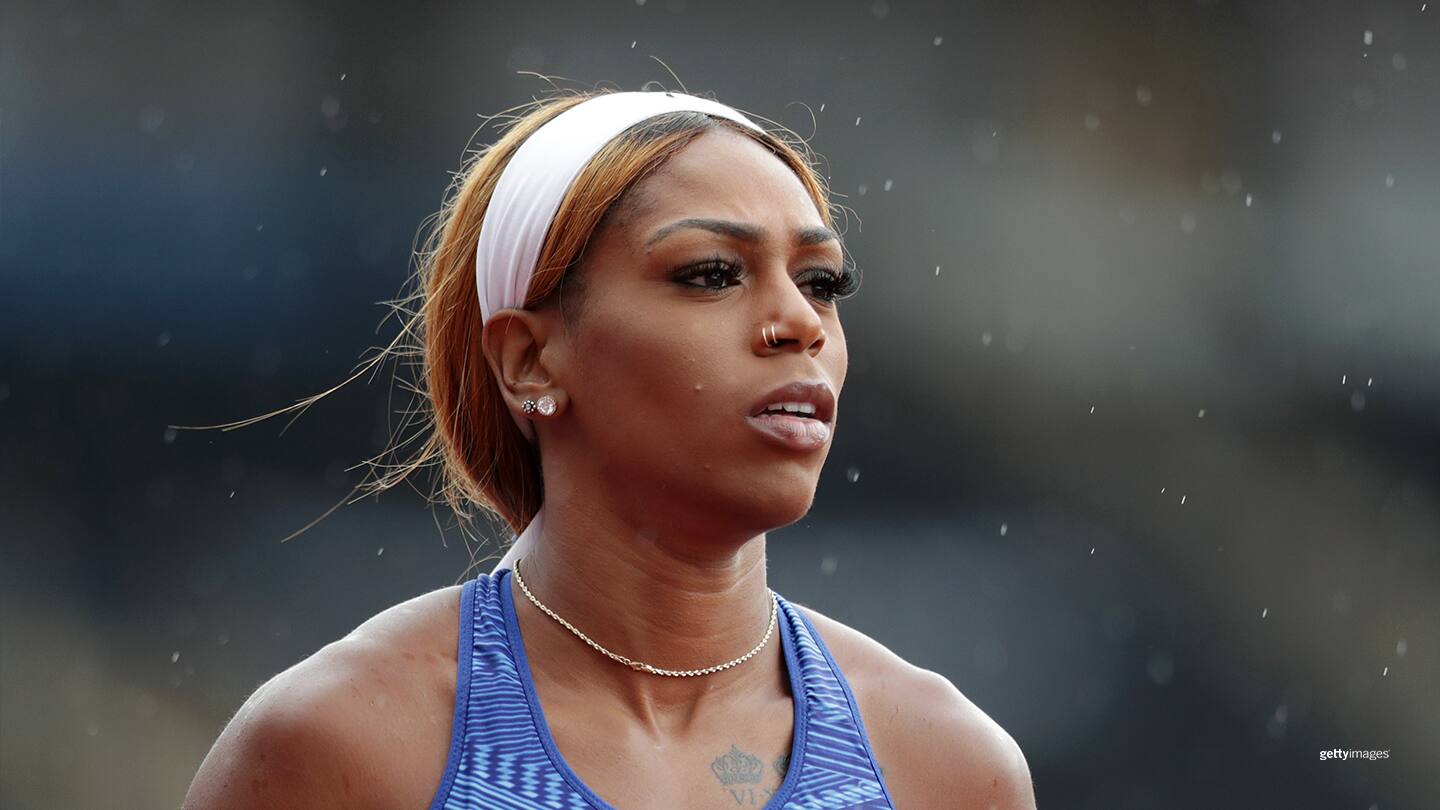 Raevyn Rogers competing at the Muller Birmingham Grand Prix & IAAF Diamond League event on Aug. 18, 2019 in Birmingham, England.
While most elite track meets are held over the course of a day or two with many events only finals, the major challenge of the Olympic Trials is maintaining excellence. Most of the track events are run in rounds – with heats, semifinals and finals for races through 1,500 meters -- while field events have preliminaries and finals. Results do not carry over to the next round.

In some countries, athletes are selected for Olympic teams based on reputation. Not so in the United States where an athlete could catch a cold, get food poisoning or have a minor injury that surely would be healed in time for the Olympics and fail to make the team. In 1992, Dan O'Brien was the reigning world champion in the decathlon, but his Olympic dream died when he did not clear a height in the pole vault. (He went on to win the gold medal in 1996, but that was a long four years).



At Hayward Field, the new 10-story tower bears the likenesses of running icon Steve Prefontaine, legendary coach Bill Bowerman, decathlon gold medalist Ashton Eaton, 400-meter gold medalist Otis Davis and Raevyn Rogers, who is actually running at Trials in the women's 800.

Rogers was the surprise silver medalist at the 2019 world championships – although she has never won a U.S. national title -- but it's her six NCAA crowns, including three straight in the 800 meters, that put her on the tower.

Athing Mu, the freshman at Texas A&M, has the second-fastest time in the world in the 800 this year of 1:57.73.

Athletes competing at the Trials may also notice that the awnings shading the concourse are covered with jottings from Bowerman's notebooks, such as times and inspirational phrases.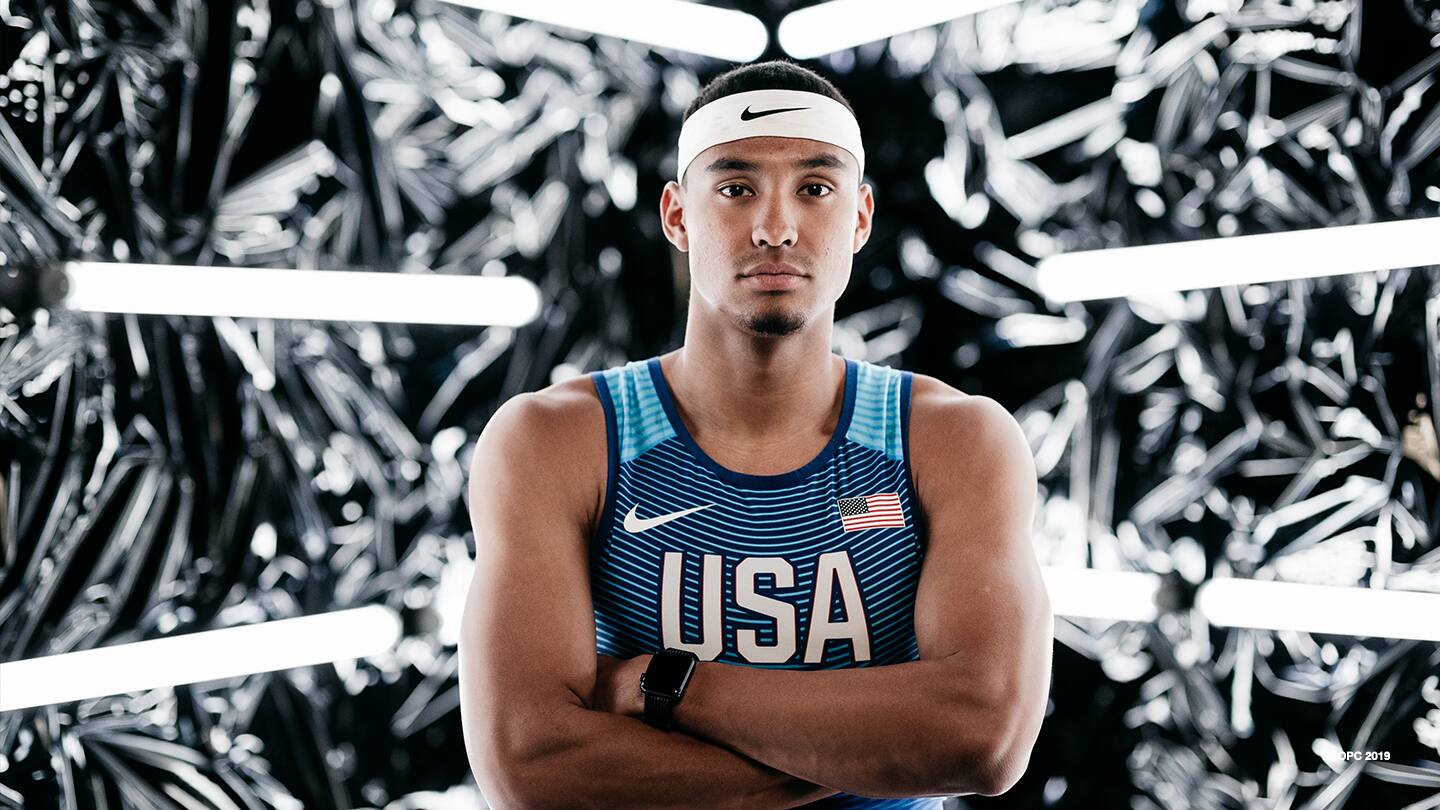 Michael Norman poses during the Team USA Tokyo 2020 Olympic shoot on Nov. 23, 2019 in West Hollywood, Calif.
While three athletes will punch their ticket to Tokyo, everyone still wants to have the bragging rights of being first. Here are some expected showdowns:

Dalilah Muhammad vs. Sydney McLaughlin in the women's 400-meter hurdles. Muhammad is the Olympic and world champion who set the world record of 52.16 seconds with McLaughlin pushing her in Doha. Muhammad has only raced the 400 hurdles twice this year, with her best 54.50 seconds on June 5. A day later, McLaughlin, who had run 100-meter hurdles and flat 400-meter races to get into shape, ran her first 400 hurdles since 2019 in 52.83 seconds. Shamier Little is also in the mix with a time of 53.12 seconds.

Ryan Crouser vs. Joe Kovacs vs. Darrell Hill in the men's shot put. Crouser, the reigning Olympic champion, has thrown 23.01 meters this year, followed by Kovacs, the reigning world champion, at 22.7 and Hill, the 2018 national champ, at 22.34. They hold down the top three places on the world list and have six of the top seven performances.

DeAnna Price vs. Brooke Andersen vs. Gwen Berry in the women's hammer throw. Price, the world champion, threw 78.60 meters on April 9 to improve on her American record, while less than 24 hours later Andersen unleashed a toss of 78.18. Berry, the Pan American Games gold medalist, has a best this year of of 76.79.

Other top duels include Bryce Hoppel and Donavan Brazier in the men's 800 (with Clayton Murphy also a contender), Keturah Orji and Toni Franklin in the women's triple jump, Sandi Morris and Katie Nageotte in the women's pole vault and Michael Norman and Michael Cherry in the men's 400 (with Kerley also a contender).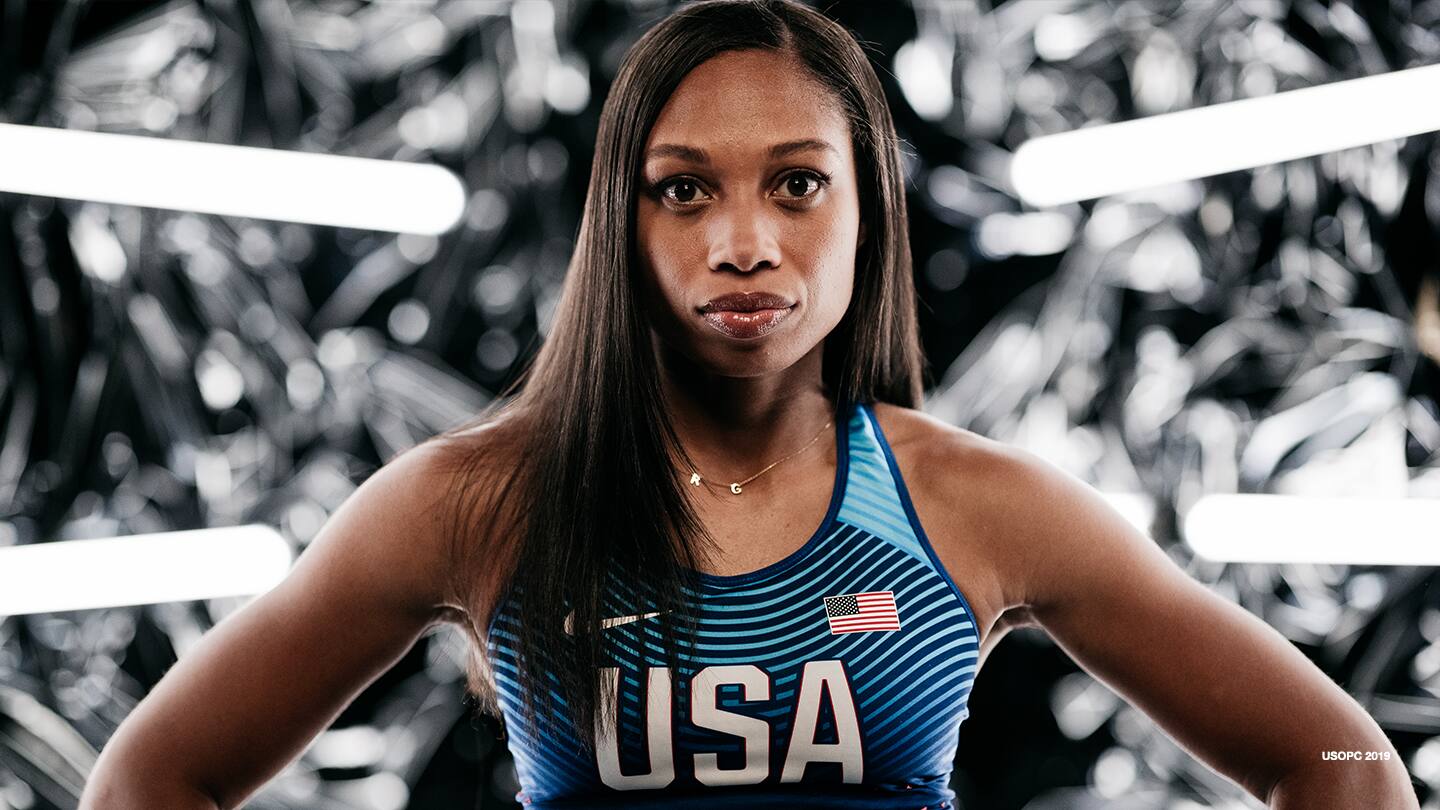 Allyson Felix poses during the Team USA Tokyo 2020 Olympic shoot on November 23, 2019 in West Hollywood, California.
Keni Harrison, the world record holder in the women's 100-meter hurdles, will be attempting to make her first Olympic team. She was sixth in 2016.

Will Claye has three Olympic medals, but no golds. In 2012, he was second in the triple jump and third in the long jump. In 2016, Claye again won silver in the triple jump after defeating two-time gold medalist Christian Taylor at the Olympic Trials. Unfortunately, Taylor, the American record holder, was injured, ending his season. That means Claye will try to keep the Team USA streak alive in the triple jump.

Allyson Felix is looking to make her fifth straight Olympic team. The 35-year-old already has nine medals - six golds and three silvers - and needs one more to break a tie with Merlene Ottey of Jamaica as the most decorated female Olympian in the sport. With one medal, she would tie Carl Lewis, who has nine golds and one silver, for most Team USA track and field medals. Felix is hoping to win her first gold in the 400 meters, the event in which she took silver in 2016, and would also be a candidate for relays.


High school runners generating excitement include Hobbs Kessler, 18, in the men's 1,500 meters; Erriyon Knighton, 17, in the men's 100 and 200, and Roisin Willis, 16, in the women's 800.

Kessler, whose first love was competitive rock climbing, broke Alan Webb's 20-year-old high school record in the 1,500 meters with a time of 3:34.36 seconds on May 29. That made him the third-ranked American of any age this season.

Knighton is ranked No. 9 on the world list in the men's 200 at 20.11 seconds and has also clocked 10.15 for 100 meters.

Willis ran 2:00.78, which put her in the all-time top 5 for high school girls.


JuVaughn Harrison could attempt a rare double in the men's high jump and men's long jump. The LSU senior has the second-best long jump mark in the world this year at 8.44 meters, just ahead of defending Olympic champ Jeff Henderson at 8.39. Harrison also has high jumped 2.36 meters, which is also ranked second in the world, trailing Ilya Ivanyuk of ANA (Authorized Neutral Athletes, formerly Russia) by .01.

At the Trials, finals in both events are scheduled for June 27, with the high jump at 1:30 p.m. and the long jump at 4 p.m.

If Harrison makes Team USA in both events and also captures Olympic medals in both, he would accomplish something no American athlete has achieved since the modern Olympic Games began. Ellery Clark won gold medals in the high jump and long jump in 1896, while Robert Garrett won the silver in both the high jump and long jump. Garrett was an exceptionally versatile athlete, also winning gold medals in the shot put and discus.
Karen Rosen has covered every Summer and Winter Olympic Games since 1992 for newspapers, magazines and websites. Based in Atlanta, she has contributed to TeamUSA.org since 2009.