Laurie Stephens Leads U.S. Para Alpine Team At Final World Cup In Sweden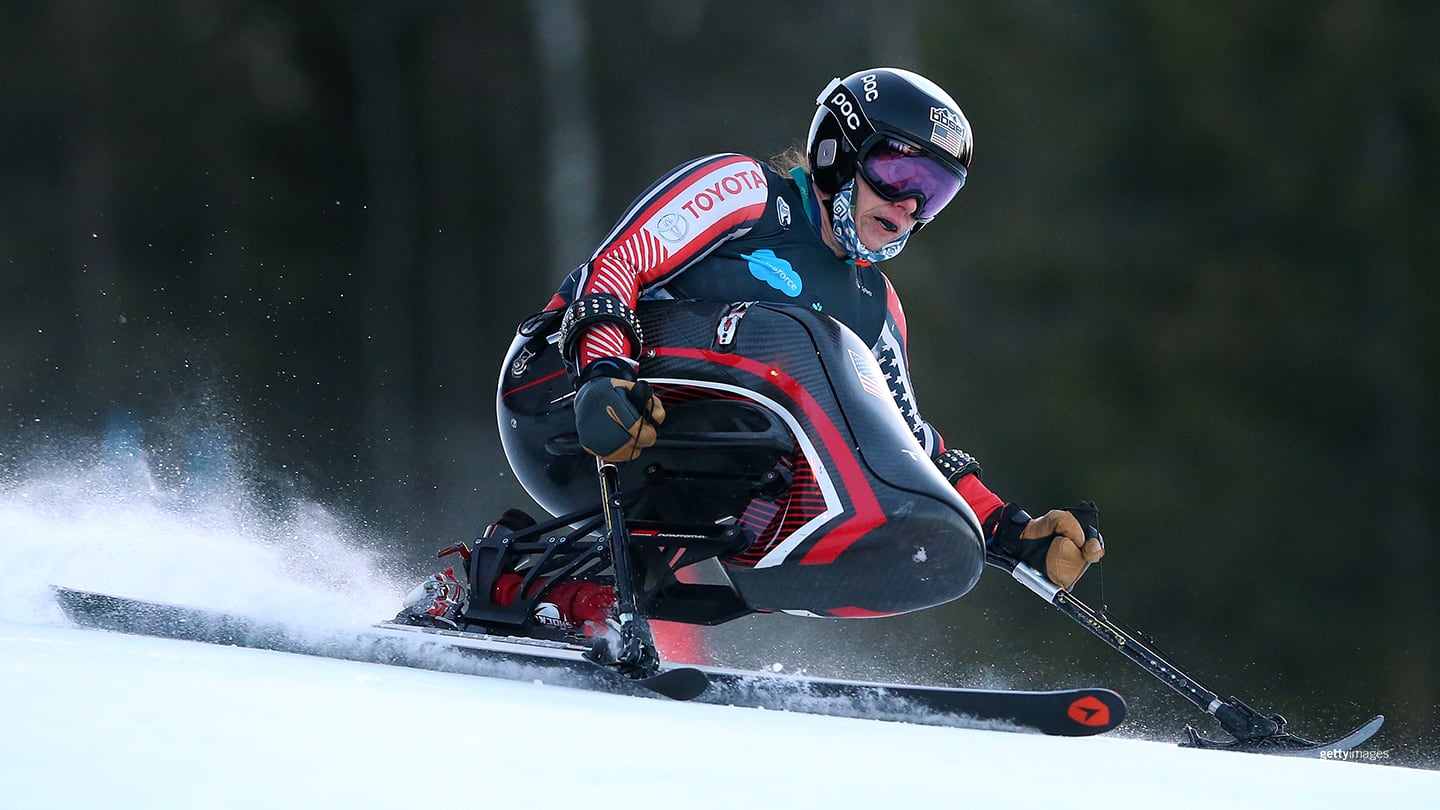 Laurie Stephens competes in the women's super-combined sitting race at the 2021 World Para Snow Sports Championships on Jan. 17, 2022 in Lillehammer, Norway.
Laurie Stephens picked up a pair of silver medals while Andrew Kurka won a silver and bronze medal as the U.S. Para alpine team was back in action over the weekend in Are, Sweden, for the final world cup competition before the Paralympic Winter Games Beijing 2022.

The Are event came only a week after Stephens and Kurka combined to pick up four medals at the 2021 World Para Snow Sports Championships in Lillehammer, Norway.

The world cup kicked off with the super-G competition. Seven-time Paralympic medalist Stephens earned a silver in the women's sitting class, bouncing back from a DNF at the same event in Lillehammer to finish behind Anna-Lena Forster of Germany.

After finishing fourth in the world championships, Kurka took silver in the men's super-G sitting class in Are, finishing behind Norway's Jesper Pedersen.

"Super-G is fun," Kurka, a two-time Paralympic medalist who won two bronze medals in Lillehammer, wrote on Instagram following the race. "Inching my way closer to gold in Beijing! Day by day. Happy to be back!"
Fellow Paralympian Thomas Walsh, battling back from various injuries throughout the season, placed fifth in the men's standing class, while Allie Johnson took fifth in the women's standing category. Other notable finishes included Ravi Drugan (ninth, men's sitting) and Spencer Wood (10th, men's standing).
Action shifted to giant slalom on day two. Stephens, the recently crowned world champ, earned a silver medal in the women's sitting class, once again coming in behind Forster. Kurka picked up the bronze in men's sitting behind gold-medalist Pedersen and silver medalist Jeroen Kampschreur of the Netherlands.
Drugan posted a sixth-place finish in men's sitting, with David Williams right behind him in seventh.
With the world cup season behind them, the team has a total of seven medals to its credit, having picked up three at the previous world cup stop in St. Moritz, Switzerland. The skiers now await the announcement of who will represent Team USA in Beijing beginning March 4. Final roster spots are expected to be announced Feb. 16.
Stephen Kerr is a freelance journalist and newsletter publisher based in Austin, Texas. He is a contributor to TeamUSA.org on behalf of
Red Line Editorial, Inc.
You can follow him on Twitter @smkwriter1.