Lindsey Jacobellis Makes Two Snowboardcross Podium Appearances to End Drought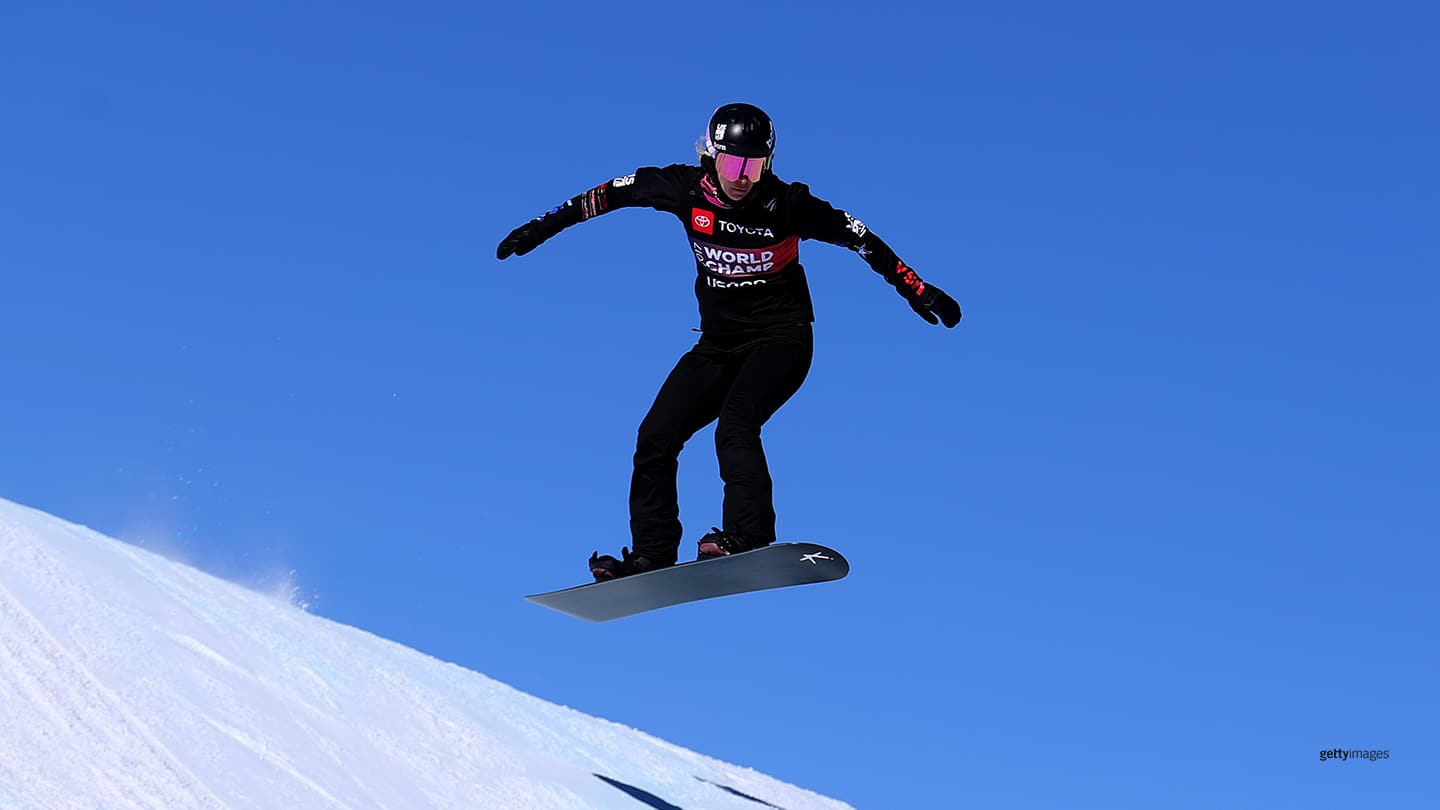 Lindsey Jacobellis competes in the Ladies' Snowboard Cross Qualifying at the FIS Snowboard World Championships on Jan. 31, 2019 in Solitude, Utah.
Lindsey Jacobellis had back-to-back podium finishes this weekend at FIS World Cup snowboardcross races in Krasnoyarsk, Russia.

Not only were they her first podium finishes of the season, but the 36-year-old is on the verge of qualifying for her U.S. female record-tying fifth Winter Olympics. Jacobellis made her Olympic debut in 2006, winning a silver medal.
ANOTHER ONE! 🥉 Back-to-back 3rd place podiums for @LindsJacobellis in Krasnoyarsk! pic.twitter.com/hw0lviReS2

— U.S. Ski & Snowboard Team (@usskiteam) January 9, 2022
On Saturday and Sunday, Jacobellis twice finished third behind Great Britain's Charlotte Bankes, one of the favorites in Beijing, and France's Chloe Trespeuch. She only recently returned to competition in mid-December following an elbow injury and surgery a month earlier. She finished in fourth place in that race in Cervinia, Italy, her first world cup race since 2021.
Stacy Gaskill was sixth on Sunday.

After this weekend, Jacobellis is fifth in the world cup standings, leading the U.S. women. Should she qualify this month, Jacobellis would join Kelly Clark as the only two U.S. women ever to compete in five Winter Olympics.
Karen Price is a reporter from Pittsburgh who has covered Olympic and Paralympic sports for various publications. She is a freelance contributor to TeamUSA.org on behalf of
Red Line Editorial, Inc
.