Jake Vedder Places Sixth In Snowboard Cross In Olympic Debut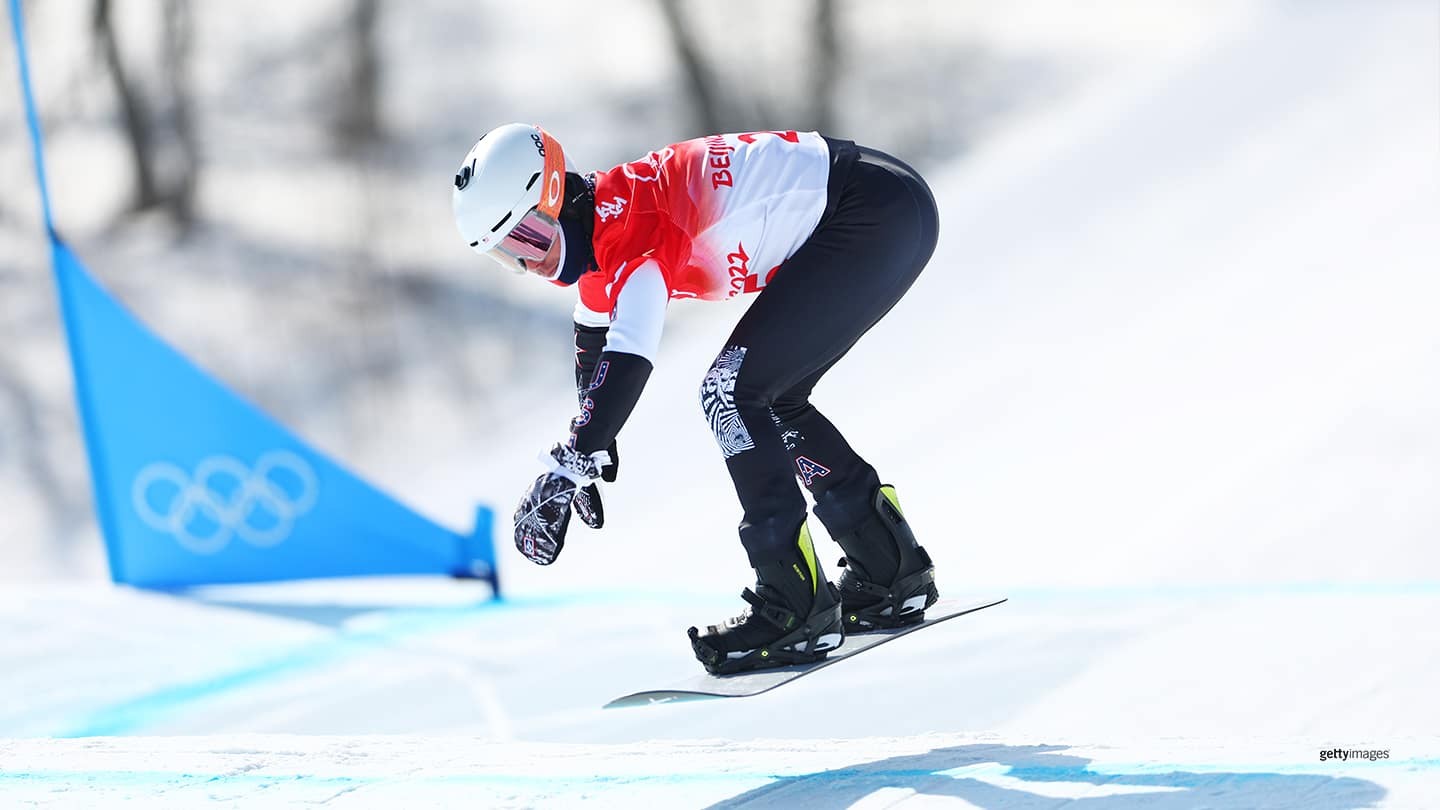 Jake Vedder competes during the Men's Snowboard Cross Qualification at the Olympic Winter Games Beijing 2022 on Feb. 10, 2022 in Zhangjiakou, China.
BEIJING — Jake Vedder is a snowboard cross junior world champion, Youth Olympic Games gold medalist and now has his first Olympic competition under his belt at the age of 22.

Vedder finished sixth overall Thursday to be the top performer from Team USA in men's snowboard cross at Genting Snow Park. The native of Pinckney, Michigan, advanced to the semifinals where he finished third to just miss a place in the big final. He then finished second in the small final to place sixth overall. That's his best finish of the season, topping his ninth-place finish at the most recent world championships.

A member of the national team since 2018, Vedder has been snowboarding since the age of 3. He made his debut on the world cup circuit in the 2015-16 season and has earned one career podium thus far, a silver medal in 2018-19. He's placed in the top 10 of the overall world cup standings twice, and in 2019 earned a top-five finish at the world championships.

Two U.S. riders besides Vedder advanced out of the 1/8 finals; only Hagan Kearney was eliminated in the first round. Mick Dierdorff and Nick Baumgartner, at 40 the oldest member of the U.S. contingent in Beijing, were eliminated in the quarterfinals. Dierdorff did not finish his race after a collision with Germany's Martin Noerl.
"I'm 40-years-old, I'm running out of chances...I ain't stopping on this. I've gotta do something better to end with."

An emotional Nick Baumgartner pledges to keep going after he was eliminated in the quarterfinals of his 4th Olympics. pic.twitter.com/8PXW3zoC4d


— NBC Olympics (@NBCOlympics) February 10, 2022
In past years the Games would now be over for snowboard cross competitors, but the 2022 Games will see the debut of a mixed team event. Lindsey Jacobellis, who on Wednesday won the women's snowboard cross competition, and Dierdorff teamed up in the event in 2019 to win the world championship. The event was held just once on this year's world cup schedule, with Dierdorff teaming up with Stacy Gaskill.
Todd Kortemeier is a sportswriter, editor, and children's book author from Minneapolis. He is a freelance contributor to TeamUSA.org on behalf of
Red Line Editorial, Inc
.