Faye Gulini Wraps Up Snowboardcross Season With Another Podium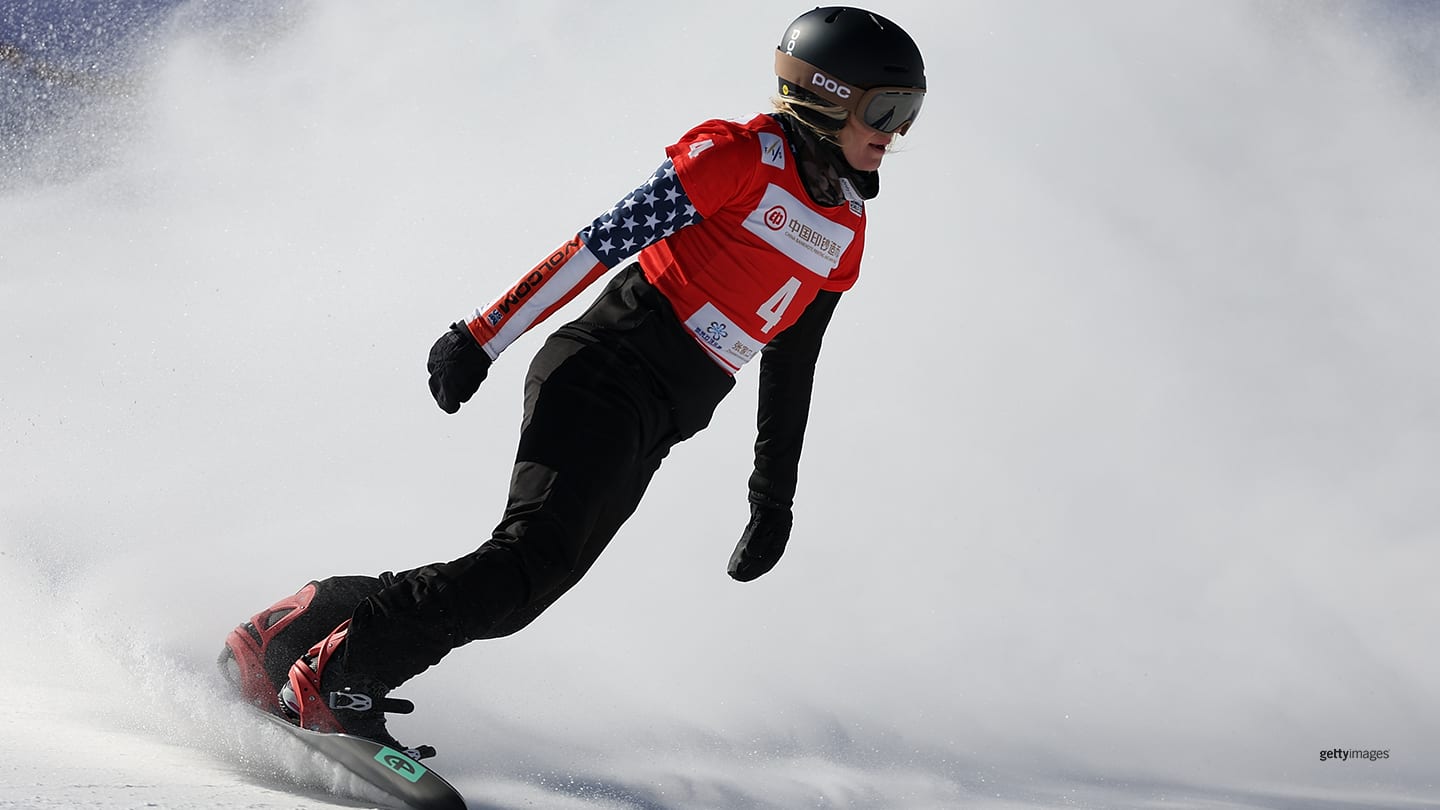 Faye Gulini competes during the women's snowboardcross preliminary round of the Audi FIS Cross World Cup 2022 on Nov. 26, 2021 in Zhangjiakou, China.
There's no better way to wrap up a season than standing on the podium, and that's exactly what Faye Gulini did on Sunday.

Competing in Veysonnaz, Switzerland, in the final world cup snowboardcross race of 2021-22, the four-time Olympian led the U.S. contingent with a second-place finish for her second podium of the season and the seventh of her career. Gulini also finished second in a race in December in Cervinia, Italy.

Sunday's competition also included Olympic teammates Stacy Gaskill and Lindsey Jacobellis, who won gold last month in Beijing, but Gulini, 29, was the only one to advance out of the quarterfinals.

After reaching the small final last weekend in Austria, Gulini placed second in her semifinal heat to earn a spot in the big final. She finished behind Charlotte Bankes of Great Britain, who won the world championship in 2021 and last weekend wrapped up the world cup season title.

Gaskill, Gulini and Jacobellis ended the season ranked seventh, eighth and ninth, respectively, in the world cup standings.

Gulini said that her fourth Olympics would be her last. She wrote on Instagram after returning home from Beijing, where she finished 13th individually and ninth in mixed team: "This games was by far the most challenging for me. I let the pressure and stress cripple me. I didn't sleep most nights. I have never had these issues on World Cup but haven't figured out how to get in the right head space at the Olympics. That being said, I'm happy with my performance. I rode my heart out. Gave it everything I had. It wasn't the result I wanted but I am proud of myself."

The Salt Lake City resident has left open the possibility of continuing on the world cup circuit next season and beyond. Sunday's podium was her fifth since the start of 2021.

When Gulini isn't competing, she helps low-income families with tax return preparation. Gulini has a master's degree in accounting and provides free services to families in need.

On the men's side, none of the U.S. competitors made it past the quarterfinal stage.
Karen Price is a reporter from Pittsburgh who has covered Olympic and Paralympic sports for various publications. She is a freelance contributor to TeamUSA.org on behalf of
Red Line Editorial, Inc.