More Than An Inspiration: U.S. Para Alpine Skier Connor Hogan On His Journey To The Slopes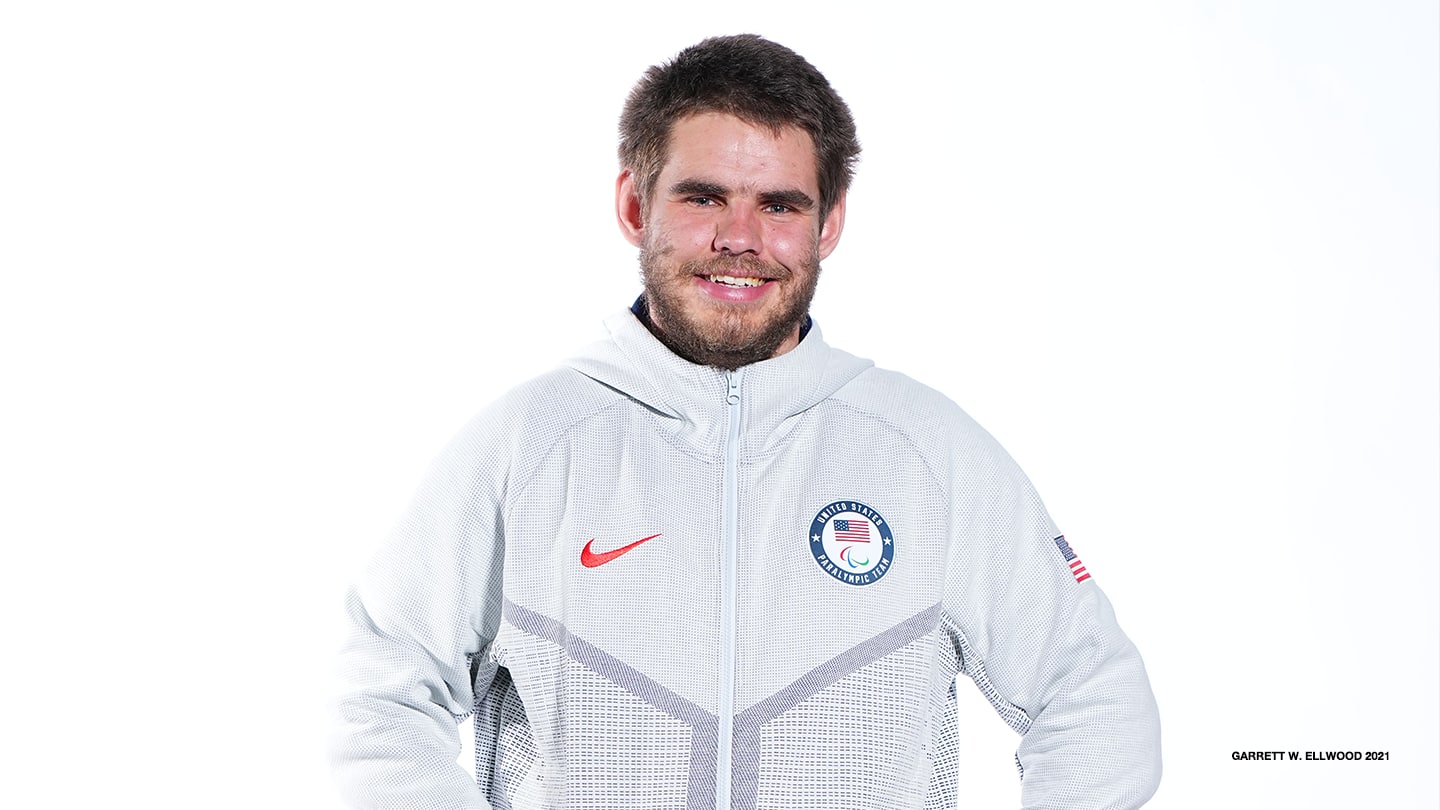 Connor Hogan poses for a portrait during the U.S. Paralympics Alpine Skiing media day on Nov. 12, 2021 in Colorado Springs, Colo.
When para alpine skier Connor Hogan was only 18 months old, his mom knew something was different about him.

"At my 18-month check-up, my mom was concerned that I wasn't crawling yet — I was rolling around the house," the 24-year-old remembered. After an appointment at a children's hospital, Hogan was diagnosed with cerebral palsy, which resulted in the right side of his body not having full range of motion — something caused by an in utero stroke.

Growing up in Massachusetts with two ski instructors as parents, the 2018 Paralympian said he didn't grow up around adaptive sports. "I learned how to ski in an able-bodied setting. I didn't know adaptive sports until I was older," he recalled about his early days on snow.

By the time Hogan was seven, he had started ski racing, and by 12, he was competing on the international circuit — against all able-bodied racers.

"I was never really expecting much," he confessed. "I was just having fun with the sport."

Trying new sports was something he had been doing for years. "I tried baseball. I tried soccer. I ran track in high school. But I was never as good at them as skiing," Hogan said.

"The thing about skiing was, I felt like a normal kid. It was the one place that if you didn't know I had a disability, you wouldn't have known."
Off the snow, though, that wasn't the case.
"During the school week, I was bullied and made fun of for being different," said Hogan.

Like most kids, all he wanted was to fit in. So much so that it inspired him to want to try another dangerous sport: football.

In Foxborough, the town in Massachusetts where he grew up, the NFL team of choice was the New England Patriots. And all any kid wanted to do was to play football, like everyone's favorite player, Tom Brady. Every time the peewee football slip would come home from school, Hogan would ask his mom and dad, "Can I play football this year?" But every year, he would get the same answer.

"My parents would always say, I don't think it's a good idea," he shared. "It would be the saddest day of the year — every year."

After finding a love for ski racing, Hogan eventually stopped asking. "Finally, finding a sport that fit me as a person and fit my love for the outdoors — that is how I got into skiing."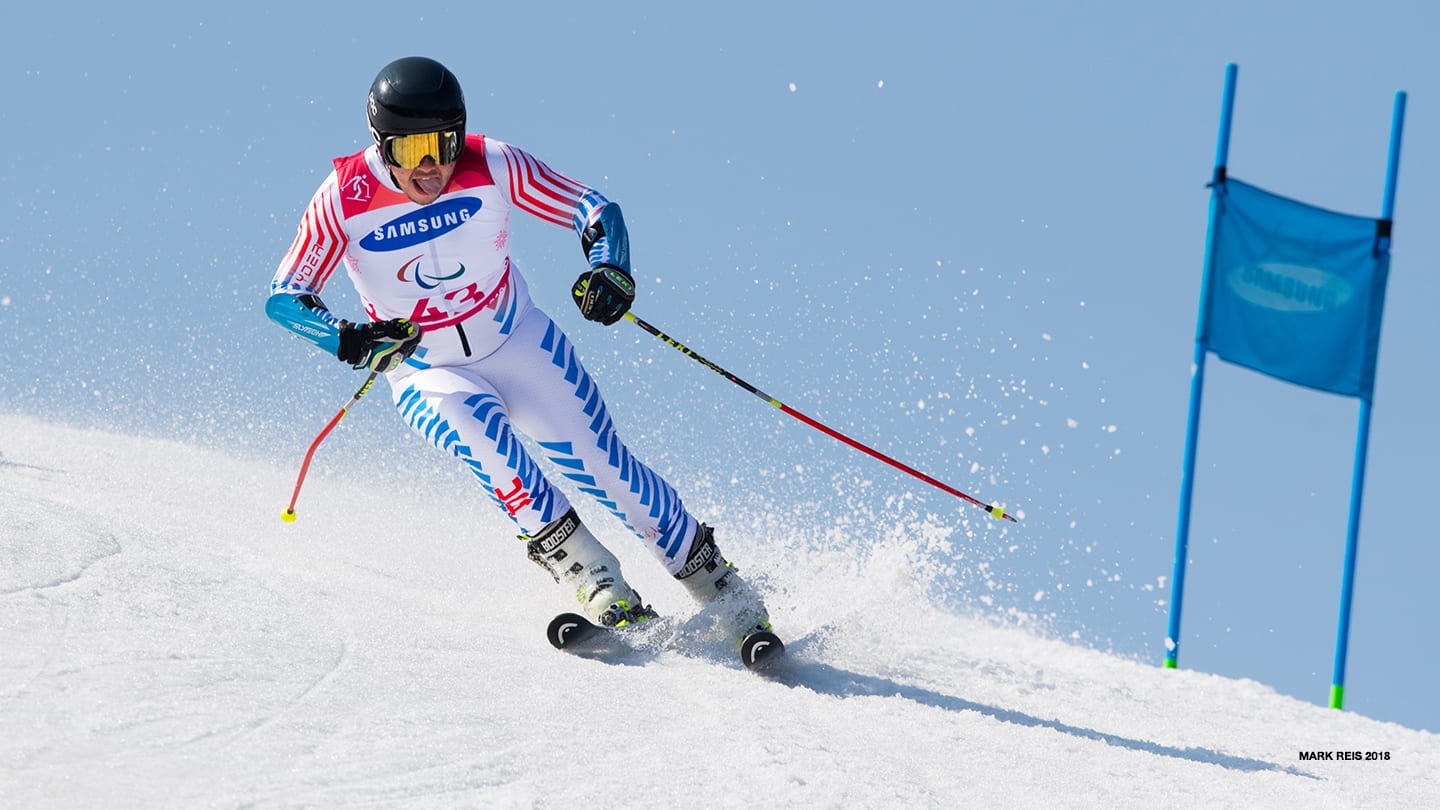 Connor Hogan competes at the Paralympic Winter Games PyeongChang 2018 on March 14, 2018 in Pyeonchang-gun, South Korea.
It helped that his grandparents had a place in Vermont where he would go on the weekends — far away from the kids who would tease him during the week. There, he said, he would get to be just one of the kids.

"On the snow, I was never treated any differently. Ski racing made me feel like I fit in, more than any other sport has ever made me feel. It's why I stuck with it."

Now he is called brave and inspiring because he's different. "It's weird because we don't think of ourselves as that," he said about para athletes. "When you hear it for the first time, you think, I guess I am, but it just doesn't occur to you."

And it was actually thanks to another para athlete that he was first inspired to become a Paralympian.

After meeting Kortney Clemens — a para track and field sprinter who fell short of qualifying for the Paralympic Games Beijing 2008 — at an adaptive ski event, Hogan saw something on television about the Iraq war veteran's journey.

"I remember watching the show with my mom and grandma, and I turned to them and said, 'I'm going to be a Paralympian.' They were like, 'Okay, but what does that mean?'"
Little did he know that his hobby-turned-passion would eventually see him skiing in the Paralympic Winter Games PyeongChang 2018 at 21 years old — a decade after first learning about the Paralympics.

"To think that moment has come full circle with the 2022 Games being in Beijing," Hogan added.

But, he admitted, that doesn't mean it's been all sunshine and rainbows. Being an athlete means dealing with injuries, being away from family for long periods and the mental aspect.

"I think one of the biggest things that I find difficult is finding the work-life balance," Hogan said. "I'm one of those people that wants to be the best, and in the past, I've struggled with not knowing how to find the balance I need to succeed."

He finds it especially difficult now that he has a new fiancée. In July, the para skier proposed to his girlfriend Ashley at a beach in Rhode Island.

"That's been a whole new experience," Hogan admitted about getting good at juggling and finding life balance. He said the holidays were complicated because he was trying to give time to his new fiancée and all that entailed while also finding the time to train.

"It's some of the same struggles that everyone else has, but it's a lot harder when you're 4,000 miles away or six hours ahead. It's just not as easy as it would be if I worked a 9-5 job, and I came home and cooked dinner and went to bed and did the same thing the next day. There are more nuances to it. But it's the job that I chose and the career that I'm in — and it's the way I've chosen to live my life."

Hogan will compete in his second Paralympic Winter Games this March, which begin in Beijing on March 4.
Lisa Costantini is a freelance writer based in Orlando. She has covered Olympic and Paralympic sports for various publications, and has contributed to TeamUSA.org since 2011.