Trio Of Team USA Women Place Among Top 11 Of Halfpipe Skiing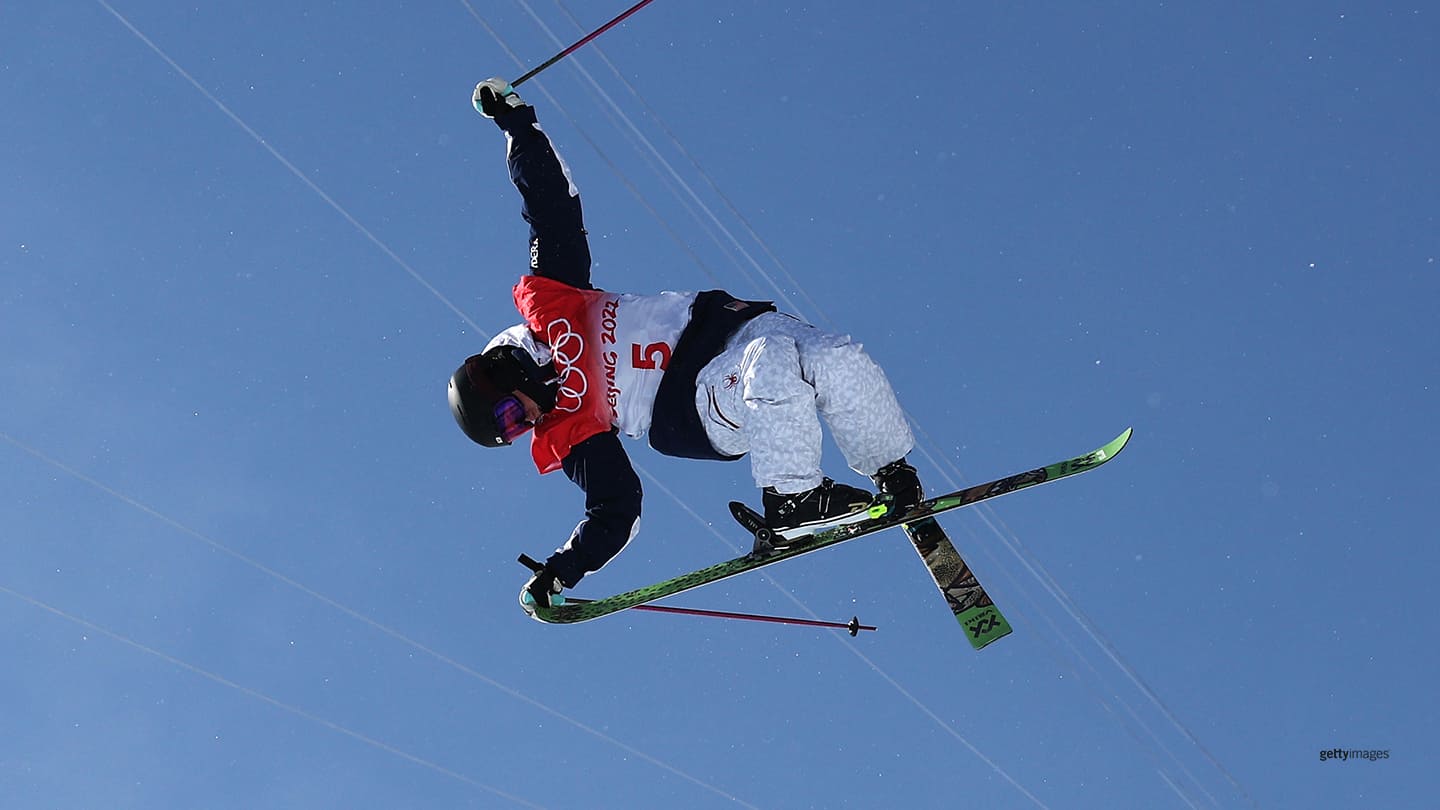 Hanna Faulhaber performs a trick on their third run during the Women's Freestyle Freeski Halfpipe Final at the Olympic Winter Games Beijing 2022 on Feb. 18, 2022 in Zhangjiakou, China.
On a gusty Friday at Genting Snow Park, three Team USA women competed in the finals of the halfpipe skiing at the Olympic Winter Games Beijing 2022.

Hanna Faulhaber led the trio with a sixth-place finish, gaining 85.25 points on the first of her three runs. Brita Sigourney, the defending Olympic bronze medalist, placed 10th with a 70.75 on her first run, while Carly Margulies' 61.00 on her third run put her 11th.

Faulhaber, a 17-year-old senior at Basalt High School just north of Aspen, Colorado, is rising swiftly up Team USA's halfpipe ranks. The teen placed fourth at the world championships last March and secured her spot in Beijing with strong results on the world cup circuit, including a pair of podium finishes in Calgary, Alberta.

"Throughout practice it was super fun, and I just couldn't wipe the smile off my face," Faulhaber said ahead of Friday's finals.

"I actually ended up breaking a boot right before my (qualification) first run, and then on my first run I broke a binding, so we're hanging in there," she added. "Just glad to be here and glad to be able to put down two pretty good runs and being in the finals."

China's Eileen Gu picked up her second gold medal of these Games with a 95.25 on her second run. Canadians won silver and bronze, with Cassie Sharpe earning 90.75 and Rachael Karker, 87.75. Sharpe came in as the defending Olympic champion.

This is the third Olympics for Team USA's Sigourney. The 32-year-old from Carmel, California, has had nine ski-related surgeries during her career and overcame chronic knee pain to compete in Beijing.

"I'm really just trying to focus on enjoying it and having fun and skiing my best and appreciating the little things," Sigourney told People magazine. "Being grateful for the opportunity and really soaking it all in because this will be my last Games. And I think it's important to absorb it all and be in the moment and not put too much pressure on myself. Obviously, I want to do well, but if things don't go perfectly, then that's life and I'm going in with an open mind and trying to have the best time."

Margulies, a 24-year-old from Mammoth Lakes, California, has had her share of injuries, including a torn meniscus in December that required surgery and six weeks of rehab.

"I'm still in disbelief I'm here after everything's that happened," Margulies said on the NBC broadcast. "I am so thankful. I don't know. I'm speechless. This is crazy."
Want to follow Team USA athletes during the Olympic Games Beijing 2022? Visit TeamUSA.org/Beijing-2022-Olympic-Games to view the competition schedule, medal table and results.
Lynn Rutherford is a sportswriter based out of New York. She is a freelance contributor to TeamUSA.org on behalf of Red Line Editorial, Inc.