Alysa Liu Continues Living The Olympic Dream, On And Off The Ice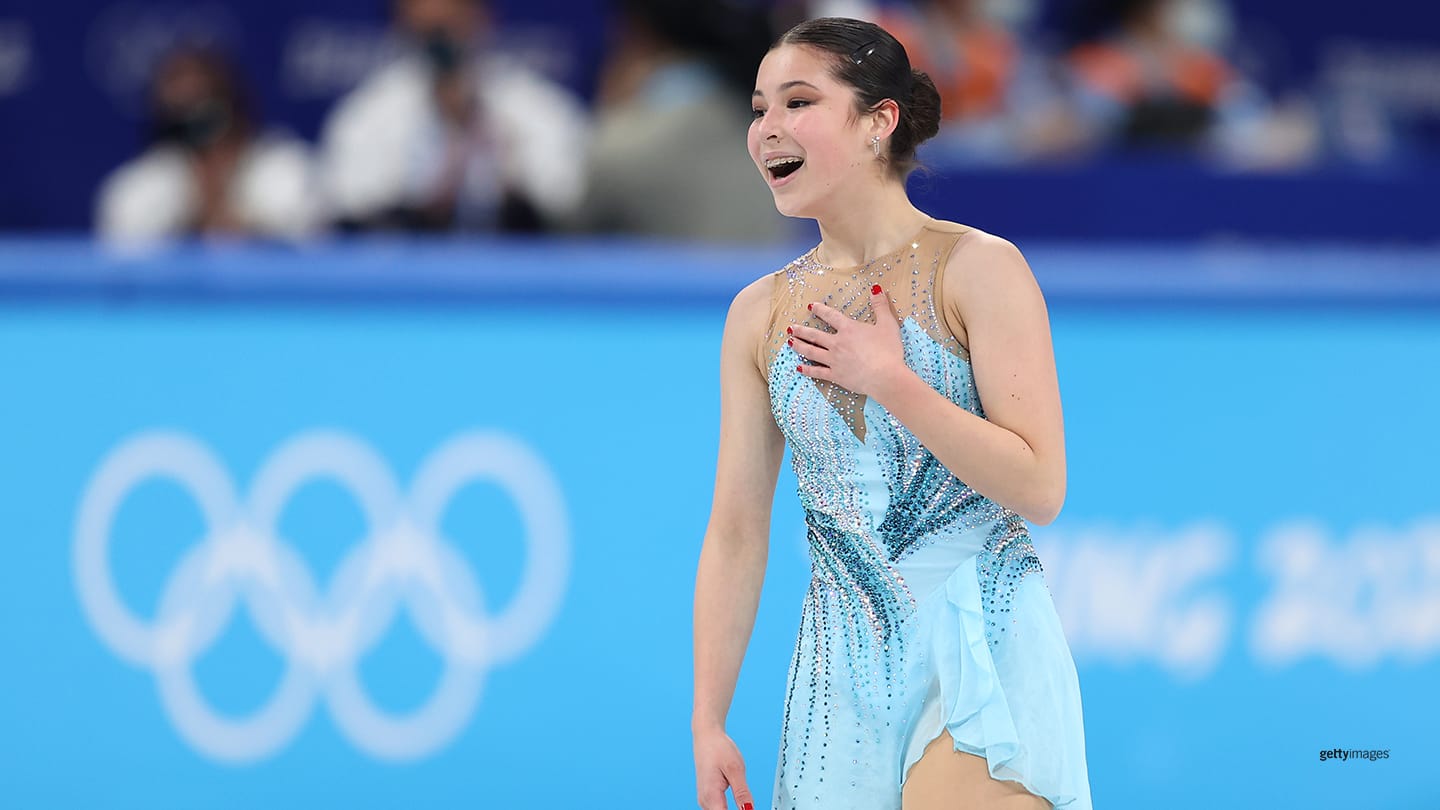 Alysa Liu reacts after during the women's single skating free skate during the Olympic Winter Games Beijing 2022 on Feb. 17, 2022 in Beijing.
BEIJING — On Thursday at Capital Indoor Stadium, Alysa Liu brought something too rarely seen in figure skating mixed zones: pure joy.
She had just landed seven triple jumps, including two triple-triple combinations, in a lively Olympic program to a Tchaikovsky violin concerto. Her triple axel was short of rotation but landed on one foot. Her score, 139.45 points, put her seventh in the free skate and, combined with Tuesday's short program, seventh overall with 208.95.

It wasn't perfect, but in wrapping up her Olympic debut in Beijing, it was the program of her dreams.

"I honestly just wanted to do two clean programs, and I can believe it — but I can't believe it — I actually did two clean programs," the 16-year-old said. "I mean I can, because I've trained so much, but like I can't."

Anna Shcherbakova of the Russian Olympic Committee won gold with 255.95 points, 4.22 points ahead of teammate and silver medalist Alexandra Trusova. Japan's Kaori Sakamoto took bronze with 233.13.

Mariah Bell, the reigning U.S. champion, placed 10th with 202.30 points. U.S. silver medalist Karen Chen earned 179.93 for 16th place.

Following the competition, Liu brightened the masked faces of every weary reporter within earshot.

"Everything has been really crazy," the two-time U.S. champ said. "Oh my god, me and my friends, we all made it here, so I got to go around the (athlete's) village with them — before the competition even started — so it was already fun. And then we've all had really good programs, and we get to hang out after. I can't believe how fun it is here."
With that, Liu turned to one of her occasional training partners — Young You of South Korea, who placed sixth — to laughingly asked, "We hate each other, right? We're enemies."
"I like you," You cheerfully replied.
Liu's coach, Viktor Pfeifer, says his pupil's friendships with skaters including You and Audrey Shin, who placed sixth at the 2022 U.S. championships last month, helped smooth her relocation from the Bay Area in California to Colorado Springs, Colorado, in November.
"It has really helped her to be surrounded by her friends, they can work together," Pfeifer, an eight-time Austrian national men's champion, said. "She is really close with Audrey, and being able to be on the same ice, even with international competitors, that energy is very helpful for her."
Both Pfeifer and Liu admit the move, just over two months prior to the Games, was challenging. Liu missed her home and family, including four younger siblings, back in Richmond, California, as well as former coaches Massimo Scali and Jeremy Abbott. A positive COVID-19 test at the U.S. championships early last month, which took the skater out of training for a week, did not help matters.
"But Alysa adjusted pretty well — she was focused on training, she was step-by-step getting more comfortable," Pfeifer said of the weeks leading up to Beijing. "One part that is important is just her spirit, passion and motivation, and honestly, that was a big focus, too. Because when she is in the mind frame where the passion is there, and she is ready to work and enjoy it, then she is capable of so much. The technical part is not that complicated, because she is just a really good athlete."
After five minutes or so of chatting in the mixed zone, Liu talked of how her competitors, including You, Bell and Ekaterina Kurakova of Poland, whom she trained with in Italy last summer, had fared.
"It's, like, really emotional, because we all did so well," she said, wiping away tears with the sleeve of her Team USA jacket. "So many of my friends here, they trained so hard and went through a lot. They finally did really good at the Olympics."
"I'm really happy for everybody, and obviously, for myself, too," she added. "It exceeded my expectations. I didn't think I was going to do this good here. I made a lot of friends along the way, and I got to see them here."
Want to follow Team USA athletes during the Olympic Games Beijing 2022? Visit TeamUSA.org/Beijing-2022-Olympic-Games to view the competition schedule, medal table and results.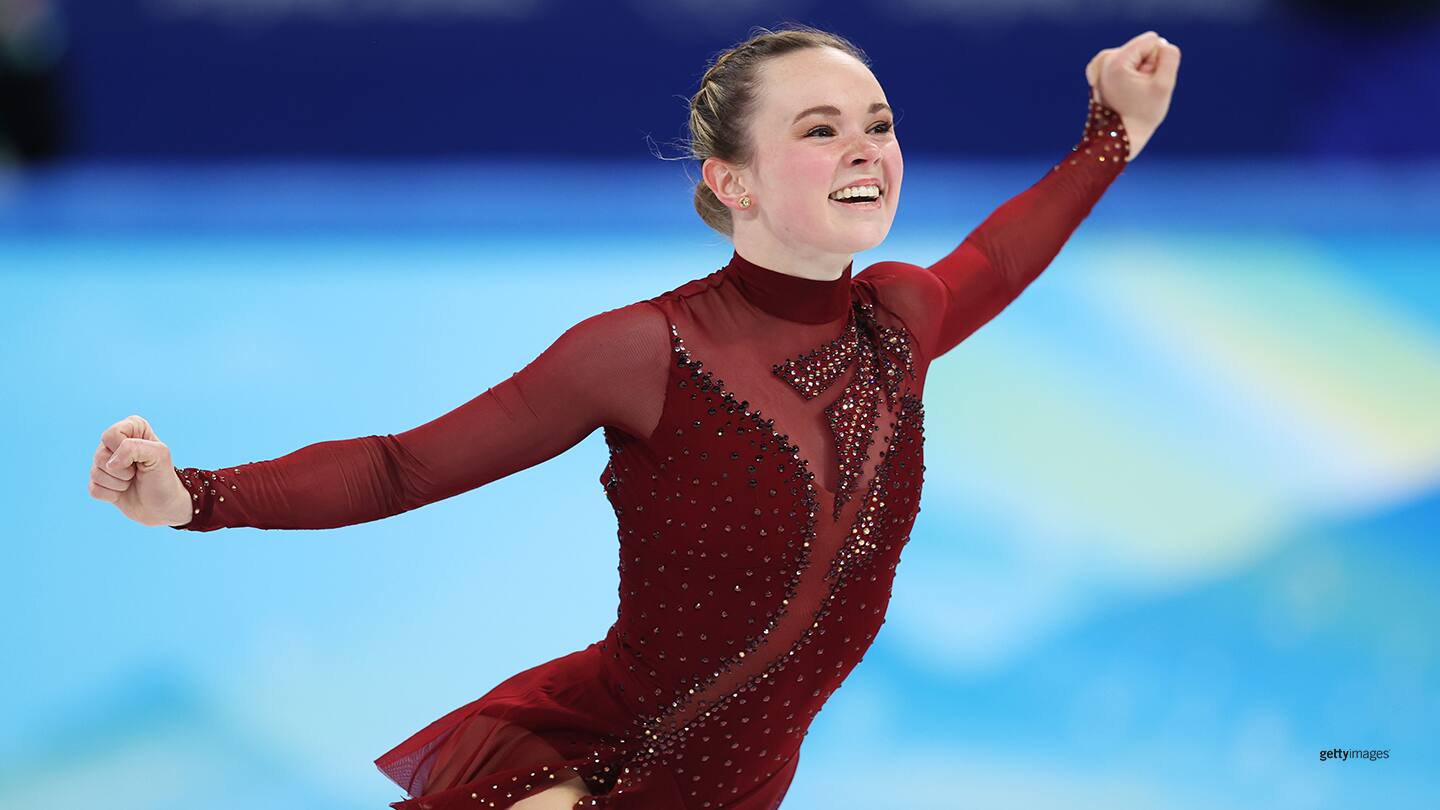 Mariah Bell skates during the women's single skating free skate during the Olympic Winter Games Beijing 2022 on Feb. 17, 2022 in Beijing.

Bell, too, had a strong, emotional performance. Skating her signature program to k.d. lang's rendition of "Hallelujah," the 25-year-old from Tulsa, Oklahoma, bobbled a bit on the landings of three of her triple jumps, but her musicality and flow over the ice were exceptional. Although 10th overall, her 136.92 points put her eighth in the free skate.

"There are a lot of nerves — it's the Olympics — and you just really want to represent your country well," said Bell, who trains in Irvine, California, with Rafael Arutunian and Adam Rippon. "I was able to do that, and it feels like a dream, and I don't want to wake up."

"I did everything I could," she added. "I had to fight for some things, but I stayed up. I'm really proud of that."

Bell returned to "Hallelujah," created by Shae-Lynn Bourne for the 2019-20 season, for her Olympic run. She acknowledged the inspirational music and open, yearning choreography brought out the best in her skating.

"It's been such a big part of my career the last couple of years," Bell said. "Thinking back, every time I've put it out, it's been clean, more or less. I don't think I've had any big errors with it. … It's just a special program for me. I can really be in the moment."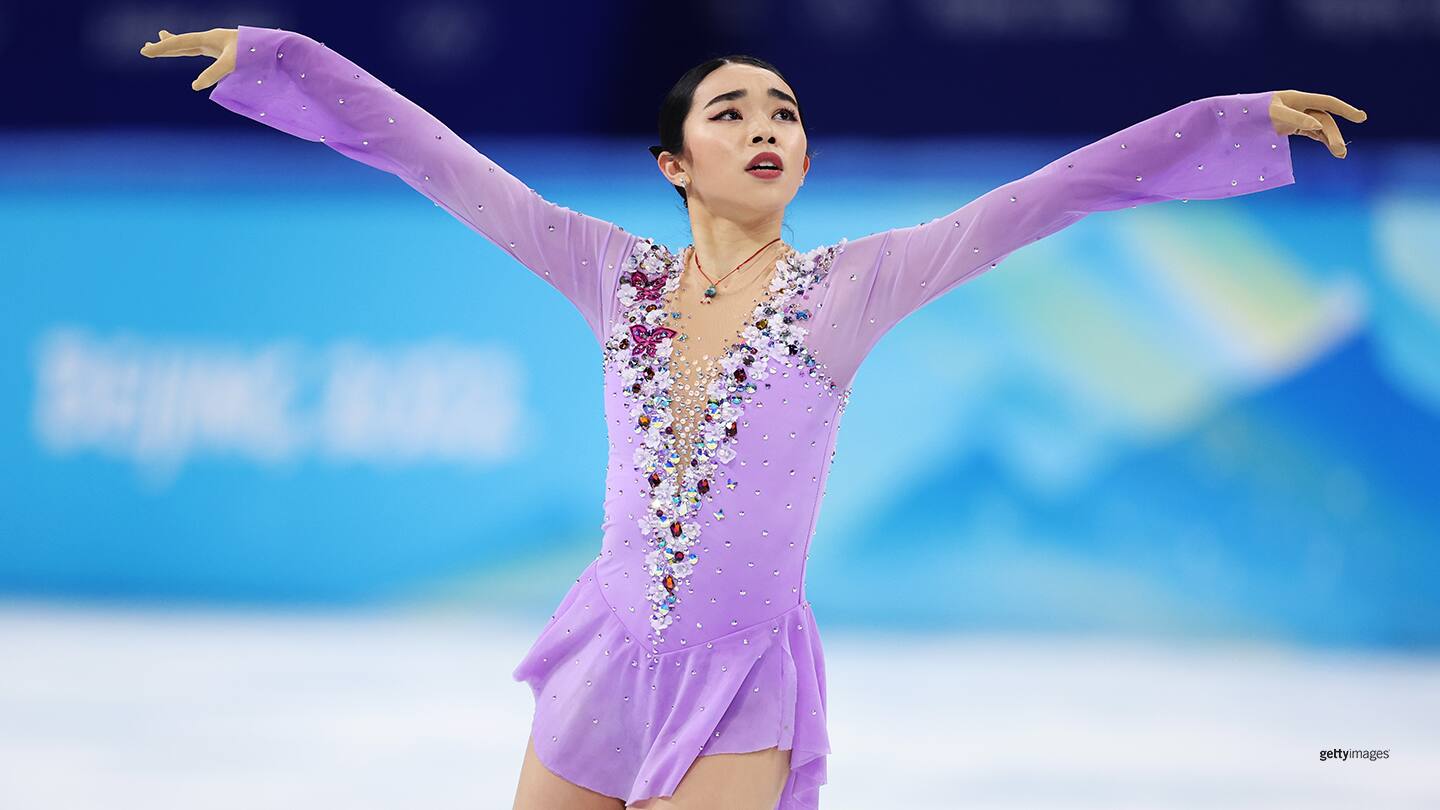 Karen Chen skates during the women's single skating free skate during the Olympic Winter Games Beijing 2022 on Feb. 17, 2022 in Beijing.
Chen — a member Team USA's second-place squad in the team event that kicked off the Games — was disappointed with her free skate, set to "Butterfly Lovers Concerto." The 22-year-old from Fremont, California, showed lovely spins and a standout spiral sequence, but popped an intended triple lutz jump into a single and fell on a triple loop.
"Right from the get-go, it was rough," Chen said. "Three seconds in, I already tripped, and I didn't even get to my first jumping pass. … I don't really know exactly what went wrong, but I know I never quite got my feet underneath me. It felt a little bit off, and I was just fighting to pull in and stay up on everything."
Lynn Rutherford is a sportswriter based out of New York. She is a freelance contributor to TeamUSA.org on behalf of
Red Line Editorial, Inc.