Four Years After Finishing Fourth, Maggie Voisin Is Back In Slopestyle Skiing Finals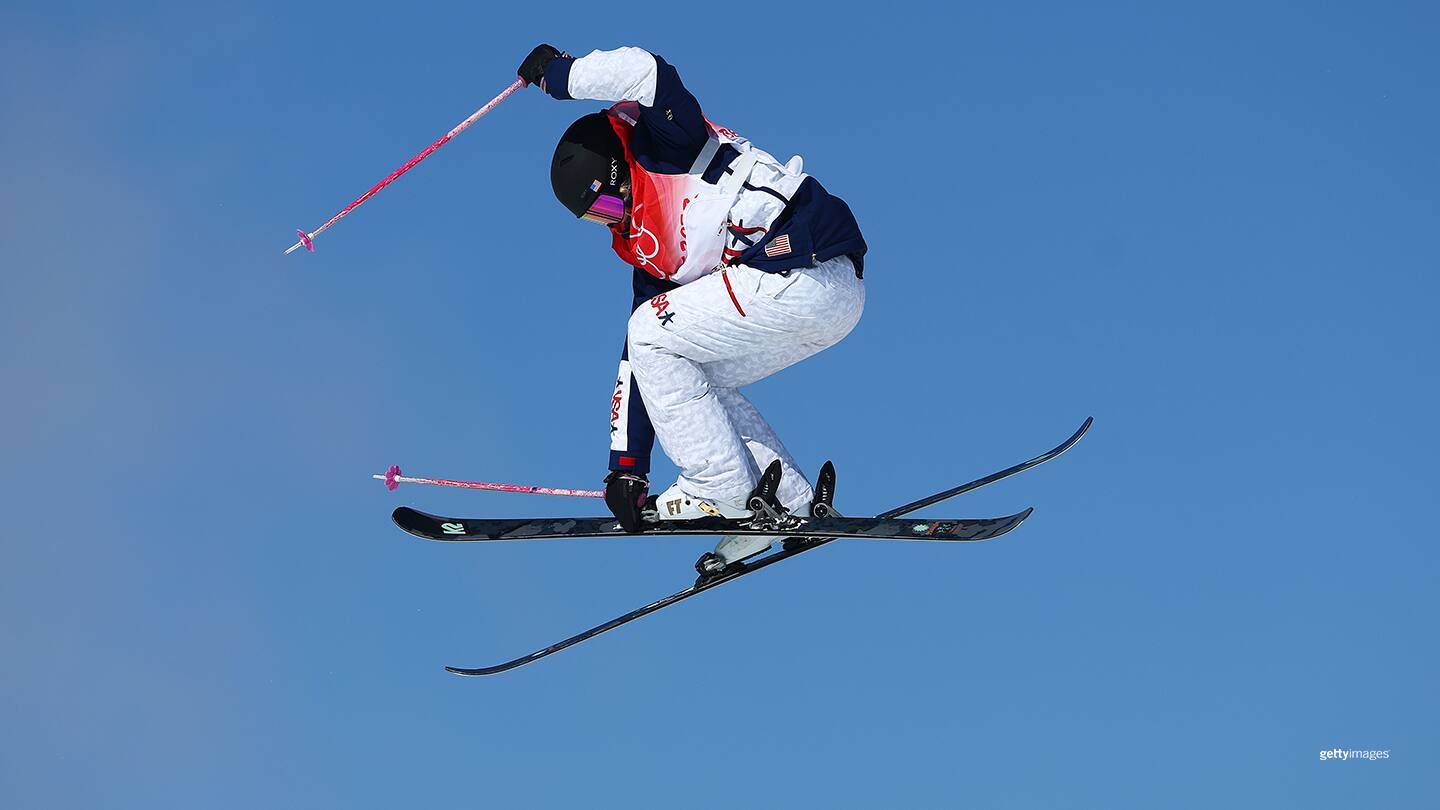 Maggie Voisin performs a trick during the women's freestyle skiing freeski slopestyle qualification during the Olympic Winter Games Beijing 2022 on Feb. 14, 2022 in Zhangjiakou, China.
She had to wait an extra day, but Maggie Voisin's patience was rewarded when she qualified Monday for the Olympic women's slopestyle skiing finals.

The native of Whitefish, Montana, laid down a solid first run at Genting Snow Park northwest of Beijing to qualify fourth among 12 finalists for Tuesday's final. She turned in a score of 72.78 in the opening run. The best score out of two runs counted on Monday, while each skier gets three runs in the final.

U.S. teammate Marin Hamill — seventh with a run of 69.43 — also qualified but suffered a right leg injury in the second run, was removed on a stretcher and will not compete in the final. The 20-year-old from Park City, Utah, will return to the U.S. for treatment.

Kelly Sildaru of Estonia was the top qualifier with a score of 86.15, followed by Norway's Johanne Killi at 86.00.

Fourth in this event at the 2018 Games, Voisin is seeking to make the podium in Beijing.

"That would just kind of solidify my entire career," Voisin said. "I've had such an amazing career at 23 years old, but the Olympic medal is one thing that I'm missing.

"I try not to think about it too much. All I've got to do is go out and put down my best run, as best as I can, and let the judges decide from there."

All slopestyle competitors also qualified for the Winter Games debut of big air skiing. Voisin took 15th in that event last week.

A weekend snowstorm had delayed the slopestyle qualifier by a day and made for challenging conditions on Monday. As Voisin pointed out, qualifying can be difficult in any circumstances.

"Qualifiers is always the most nerve-racking," Voisin said. "You gotta make it through to finals.

"Yesterday, a lot of girls were ready to go. It's kind of just tuning your energy back. You kind of have to mentally reset."

Voisin had hoped to improve in her second run but was only able to post a score of 65.93.

"I wanted to clean up my run, but I wasn't really able to do that," Voisin said. "It's kind of a long waiting period, so it can kind of play games with you. But tomorrow is a new day, and I'm ready to clean everything up and throw down a bigger run."

Darian Stevens (50.01) of the U.S. placed 18th in the qualifier. Another American, Caroline Claire, fell during a practice run and was unable to take part in the qualifier.
Want to follow Team USA athletes during the Olympic Games Beijing 2022? Visit
TeamUSA.org/Beijing-2022-Olympic-Games
to view the competition schedule, medal table and results.
Bob Reinert spent 17 years writing sports for The Boston Globe. He also served as a sports information director at Saint Anselm College and Phillips Exeter Academy. He is a contributor to TeamUSA.org on behalf of
Red Line Editorial, Inc.