Darian Stevens Makes Final, Finishes 11th In Olympic Debut Of Big Air Skiing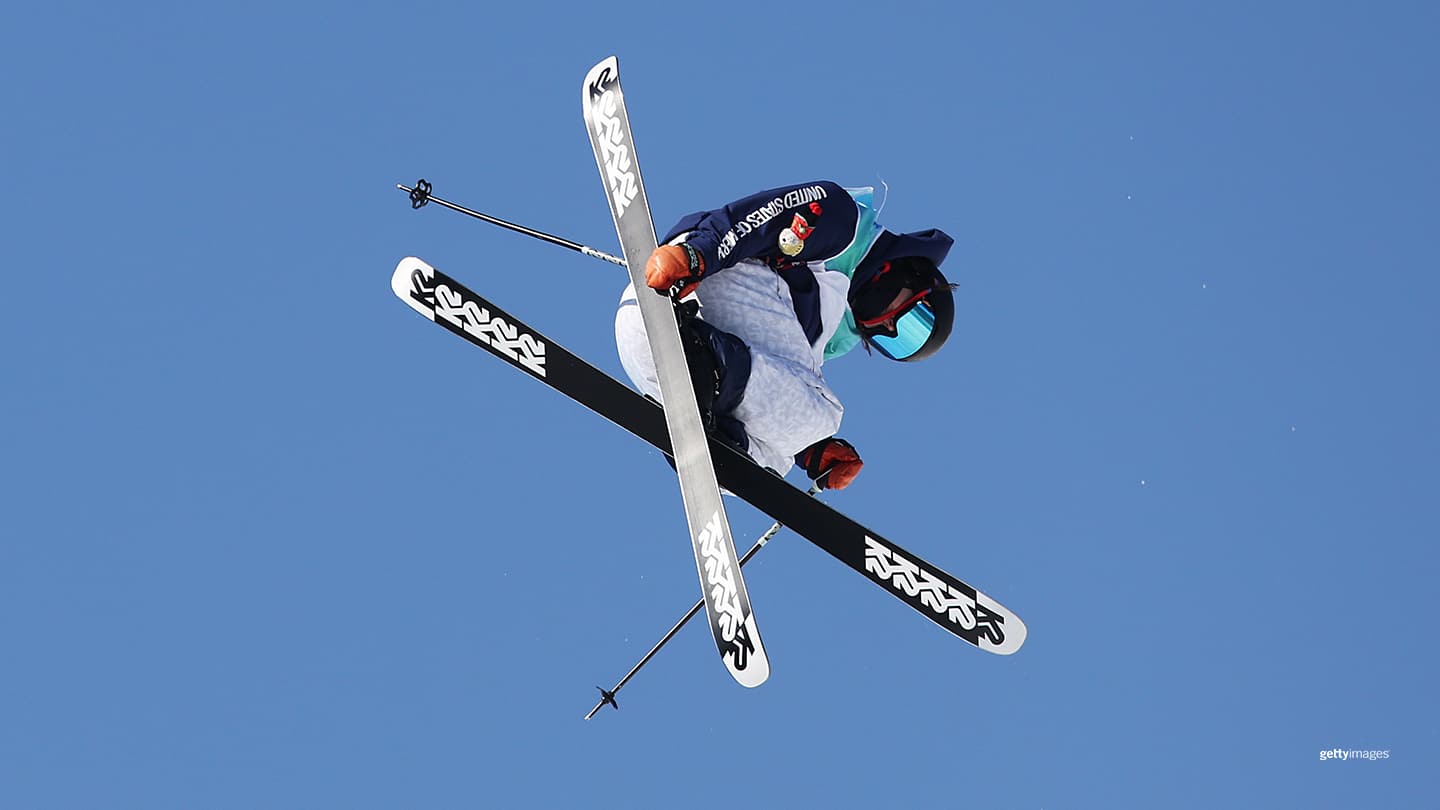 Darian Stevens competes during the women's freestyle skiing big air final at the Olympic Winter Games Beijing 2022 on Feb. 8, 2022 in Beijing.
BEIJING — U.S. freestyle skier Darian Stevens picked a pretty good time to make her first final of the season.

She'll forever be in the history books as having competed in the Olympic debut of big air freestyle skiing, held on a crisp, sun-soaked Tuesday morning at Big Air Shougang, the world's first permanent big air venue. Stevens gave it all she had, including busting out a double cork 1260 on her final run that she had only attempted in practice for the first time earlier Tuesday. She finished in 11th place, with her first and final runs counting for a total of 75.00. Stevens, who doesn't frequently compete in big air, was thrilled to advance as far as she did.

"I'm ecstatic to make the final," said Stevens, 25. "Showed up yesterday (in qualifying) and did the best tricks I could do and yeah, so stoked. It's the first final I've made this season and to do it at the big show is a dream come true, so very happy."

Stevens, also a 2018 Olympian, typically competes in slopestyle and has only two appearances at big air world cups. She competed in big air at the world championships for the first time last year and did not make the final, placing 20th. To make her first-ever final in big air and do it in such a historic spot left her feeling humbled.

"It's such an honor (to compete in the Olympic debut of big air)," she said. "We all get to go down in the history books so that's always a win. The venue's amazing, it's a big crowd, it's a beautiful day and we get to do what we love. So it's all good."

A big crowd was indeed on hand, with some athletes and officials from various nations in attendance to cheer on their teammates and also a significant home crowd there to see hometown favorite Eileen Gu. The "Snow Princess" didn't disappoint, winning gold in a duel with France's Tess Ledeux, 188.25 to 187.50. Mathilde Gremaud was third with 182.50.

Stevens was the lone American to make the final. Marin Hamill and Maggie Voisin just missed qualifying, finishing 14th and 15th, respectively. Caroline Claire was 24th.

Big air is something Stevens enjoys, even if she doesn't have the most experience in the event.

"I don't do it a whole lot, but I do love it, I think it's really fun," said Stevens. "You kind of get to bring out your best tricks you can possibly do and lay it all in the line, and that's what I did today."

And just because it's a freestyle skiing event of a different name doesn't mean it's of no help to Stevens' preparation for the slopestyle competition that begins with qualifying on Feb. 13 with competition to follow the next day. Stevens has made podiums at the U.S. Grand Prix and world cups and made the 2018 Olympic slopestyle team, finishing 17th. She hinted that some of the tricks she worked into her big air jumps could pay dividends in slopestyle.

"You can take any trick from a big air jump and convert it into a slopestyle run," she said. "That switch (1080) that I did yesterday (in qualifying) is something I could add into my slope run, which I've never done, so I'm excited about that. And keep working the dub 12, see if she'll go, and yeah, could be a really cool slope run for me."

With half of her Olympics concluded event-wise, Stevens looked ahead with excitement about what's to come.

"It just feels so good to be here," Stevens said. "I'm so happy that I was able to make it back here. The last four years have been really trying for me, so I'm just happy to be here and I think I have so much less pressure, just because it's my second one. I'm a little bit more sure of my abilities this time, so just feeling overall a little bit more relaxed. Just want to ski and have some fun with my friends while I do it."

The U.S. men will take to the ramp at Big Air Shougang next, with three U.S. skiers in the final Wednesday. Alex Hall, Mac Forehand and Colby Stevenson will all make some history of their own competing in the final of the first men's big air event.
Todd Kortemeier is a sportswriter, editor, and children's book author from Minneapolis. He is a freelance contributor to TeamUSA.org on behalf of
Red Line Editorial, Inc.