Colby Stevenson Wins Second Career Slopestyle Skiing World Cup At U.S. Grand Prix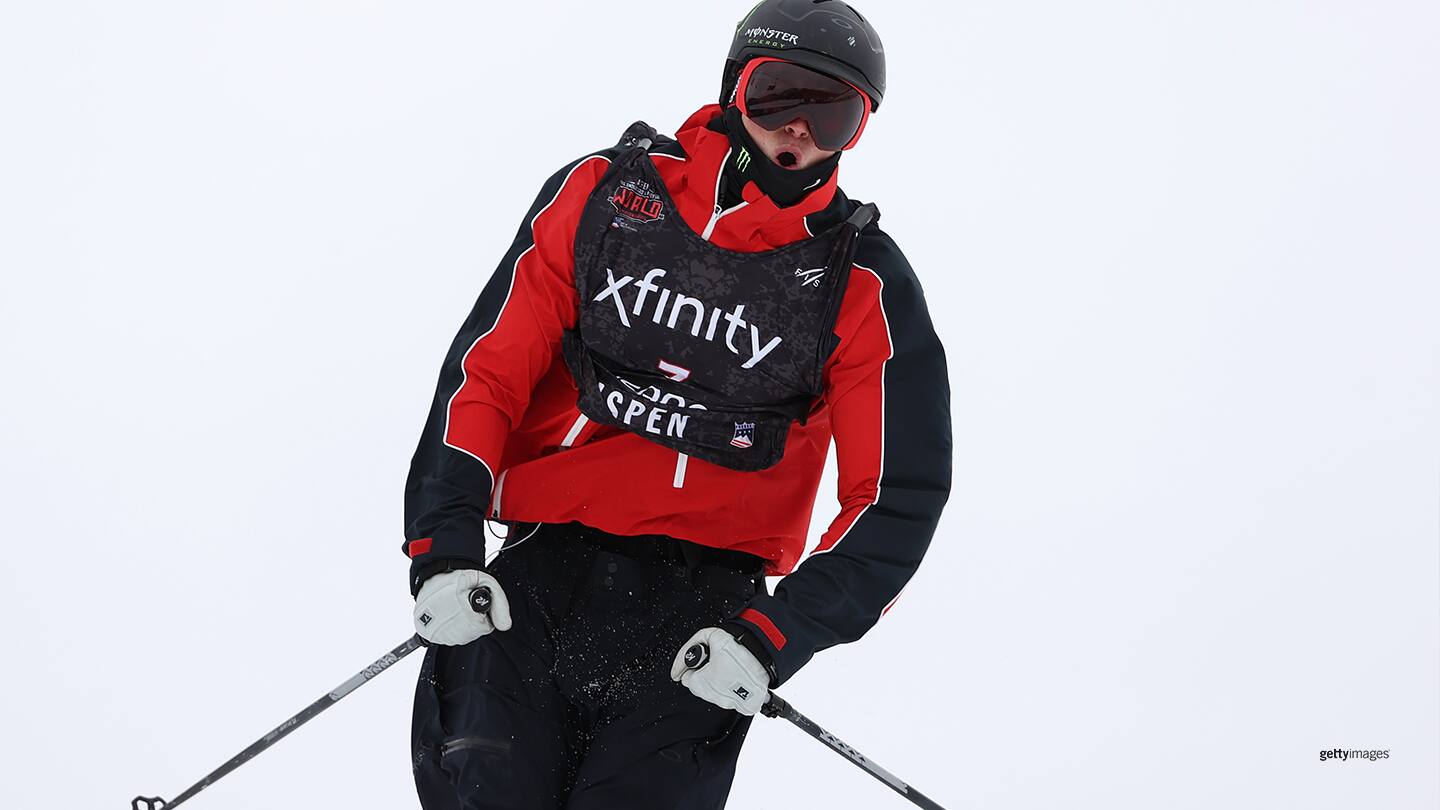 Colby Stevenson reacts to finishing second place in the men's freeski slopestyle final during the Aspen 2021 FIS Snowboard and Freeski World Championship at Buttermilk Ski Resort on March 13, 2021 in Aspen, CO.
It's safe to say Colby Stevenson is loving the snow in Aspen, Colorado.

One week after winning his first career world championship medal at the skiing mecca, Stevenson won his second career slopestyle skiing world cup title at the U.S. Grand Prix over U.S. teammate Mac Forehand and Henrik Harlaut of Sweden. Stevenson's first run of 89.58 was good enough to hold up for the gold medal, but he upped his game with his third run just for good measure, putting up a 91.40 and becoming the only skier to score in the 90s.

The native of Park City, Utah, won his first world cup since Jan. 28, 2017, in Italy. Stevenson finished runner-up in the 2019-20 slopestyle world cup standings and will move into first place in the 2020-21 standings over defending champion Andri Ragettli of Switzerland, who is out for the year due to injury. A U.S. man hasn't won the slopestyle skiing season title since Forehand in 2019. The season's final event takes place in Silvaplana, Switzerland, on March 27.

For Forehand, the second-place finish represented his best world cup performance since winning at Mammoth Mountain in March 2019. On the women's side, Maggie Voisin, Marin Hamill and Rell Harwood were the top U.S. finishers in fifth, sixth and seventh place, respectively. The U.S. Grand Prix continues Sunday for freestyle skiers with the season's lone halfpipe event.
Todd Kortemeier is a sportswriter, editor and children's book author from Minneapolis. He is a contributor to TeamUSA.org on behalf of
Red Line Editorial, Inc.