Nick Page Scores Top-Five Moguls Finish In Winter Olympics Debut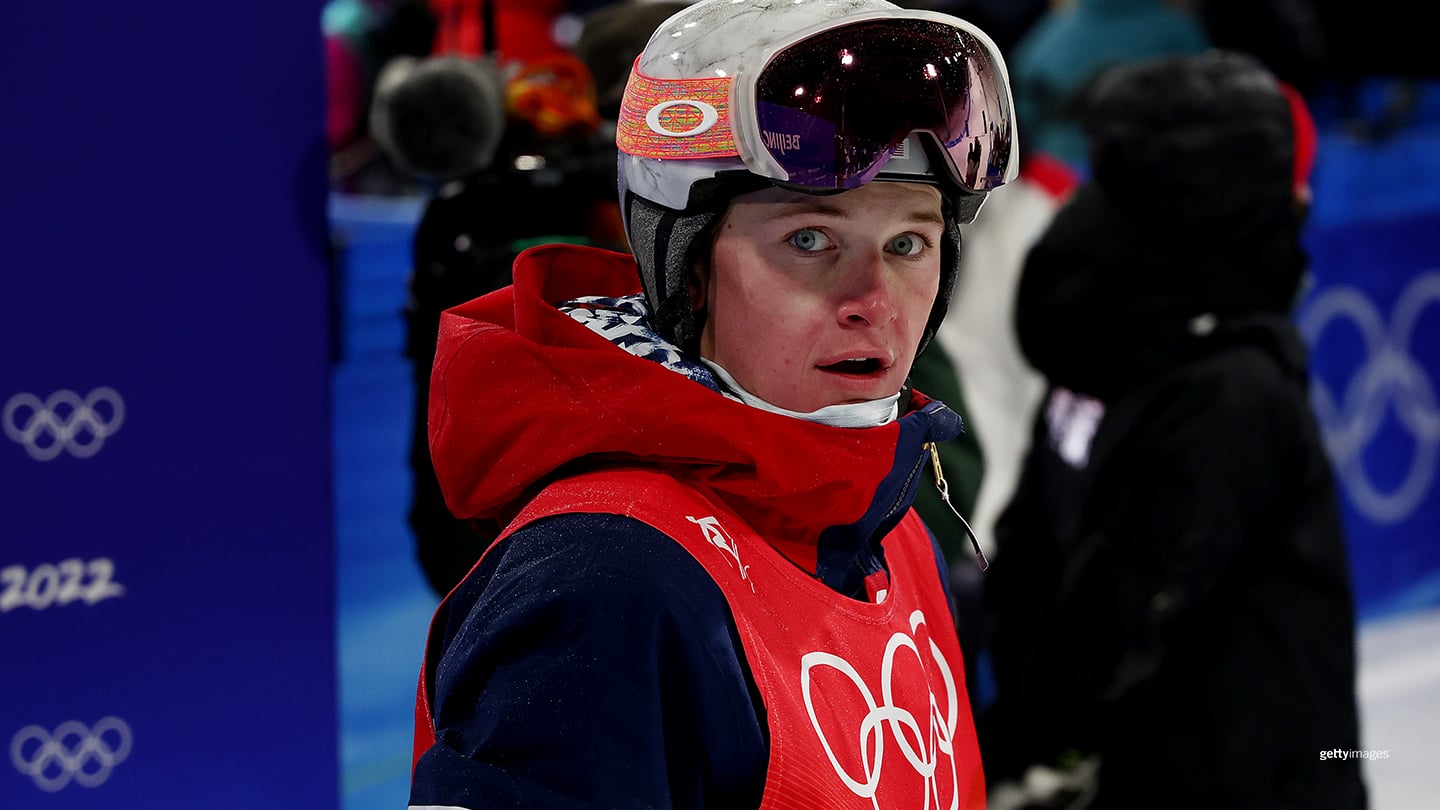 Nick Page reacts following a run in the men's moguls finals at the Olympic Winter Games Beijing 2022 on Feb. 5, 2022 in Zhangjiakou, China.
ZHANGJIAKOU, China – U.S. moguls skier Nick Page took fifth in the men's moguls final on Day 1 of the Olympic Winter Games Beijing 2022.

Page, 19, aimed to make history for Team USA by becoming the first U.S. Olympic medalist in over a decade but ultimately came up short of that goal. He was the lone American to make it to the medal round after strong run the last chance qualifier.


First Olympic Games ➡️ First Olympic Final @nickpage_ski advances to the men's moguls final after this send. #WinterOlympics pic.twitter.com/BRtazch23I


— Team USA (@TeamUSA) February 5, 2022

The Park City, Utah, freestyle skier made the most of his spot into the third and final round on Saturday. He scored a 78.90 total thanks to a 14.14 time score (in 25.68), 17.16 air score and 47.60 turn score to finish fifth.

"I don't even know a word for it right now, but it was really special," said Page after the finals. "To think about all the work that I've been doing since last March when the season ended – I mean the last four years it's been on my mind – that 20-second window. I was going up the lift for that last run thinking, 'Man, this is it, this is what I've worked for, for so long.'"

Sweden's Walter Wallberg won gold with an 83.23 in the final run of the competition, taking down Mikael Kingsbury, the 2018 defending gold medalist from Canada. Kingsbury scored an 82.18 while Japan's Ikuma Horishia claimed bronze with 81.48.

At 7 years old, Page got into moguls skiing after watching the last American to ever medal in men's moguls, Bryon Wilson, claim bronze at the Olympic Winter Games Vancouver 2010. Wilson now represents Team USA in a different capacity: Page's coach.

Page and his coaching team pushed for flashy mute grabs, and cork 720s and 1080s in the aerials portion of finals, putting him into medal-contending position. For the 19-year-old, however, his final run was executed exactly as he dreamt it.
Want to follow Team USA athletes during the Olympic Winter Games Beijing 2022? Visit TeamUSA.org/Beijing-2022-Olympic-Games to view the medal table and results.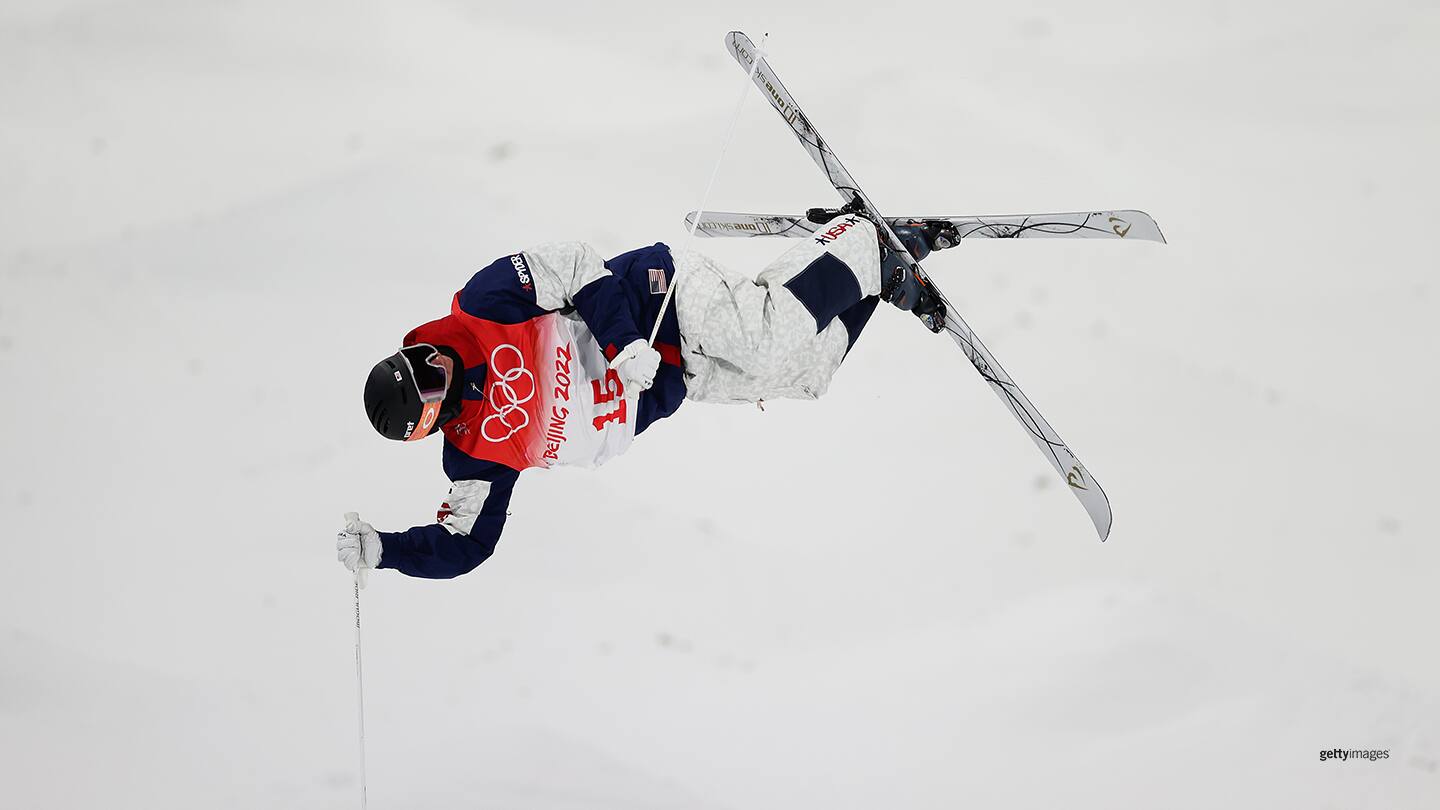 Cole McDonald competes during the men's moguls finals at the Olympic Winter Games Beijing 2022 on Feb. 5, 2022 in Zhangjiakou, China.
"I was actually really happy with [my third-round performance]," Page said. "Through the other rounds, I had a few little mistakes – whether it be a deep landing or a little step out in the middle. That last super-final round, I put together a run I was really happy with, where I executed the landings, skied well in the middle and was able to do everything I was trying to."

While his time at the top of the medal round did not last long, the American newcomer proved he could hang with the world's best on the Olympic stage.

Team USA's Cole McDonald, 18, and Dylan Wlaczyk, 28, also competed in the moguls finals but were eliminated in the first round after failing to earn a spot in the top 12. (The top 12 would move on to the second round while the top six would contend for the podium.) They finished 14th and 16th respectively.

On their Olympic debuts, McDonald finished in 14th, scoring a run total of 75.78 featuring a back full and 1080 in the aerials, and Walczyk followed in 16th with a 75.13.

McDonald already has plans to compete at the Olympic Winter Games Milano Cortina 2026 following his Olympic debut. He joined U.S. Ski & Snowboard's moguls development team last summer and qualified for Beijing 2022 shortly after.

"That is pretty crazy to think all the way back when I was so excited just to be named to the developmental team and all the little steps it took to get here, and how many moments it really took to get from that spot all the way to where I am right now," the Park City, Utah native said.

Bradley Wilson, the fourth member of the team, placed 25th following a fall in the first qualifier and 72.94 run in the second. The 29-year-old came into Beijing as the lone veteran on the team having competed at both the 2014 and 2018 Olympic Winter Games.

While the U.S. men's moguls team's time in Beijing has come to an end, the women continue onto their finals Sunday at 6:30 a.m. ET.
Justin Limoges is a 2020 sports communication graduate from Bradley University, originating from Newport, Vermont. He is a digital media assistant for Team USA.