A Long And Winding Road Brought Paula Moltzan To Her First Winter Games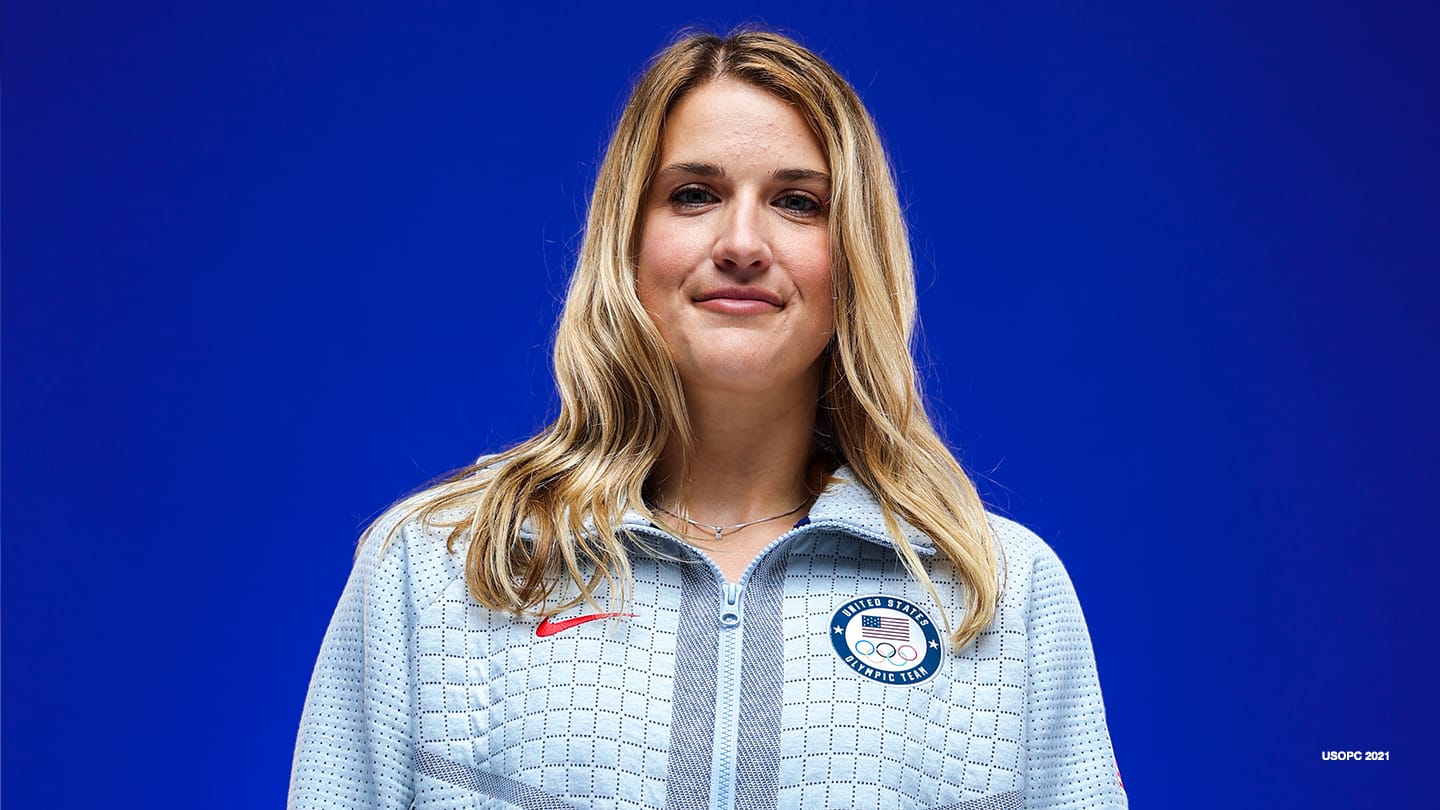 Paula Moltzan poses for a portrait during the Team USA Beijing 2022 Olympic shoot on Sept. 12, 2021 in Irvine, Calif.
Less than a year ago, SKI magazine ran a feature on Paula Moltzan calling her the dark horse of the U.S. Ski Team and the one to watch who isn't Mikaela Shiffrin.

Today, Moltzan stands ready to make her Olympic debut.

How did she get to this point?

Her road to Beijing certainly hasn't been without its bumps.

Though born in Minnesota, a state not exactly known for its towering ski slopes, Moltzan nonetheless had some advantages. Her parents were both ski instructors, for one, and her coach at Bull Hill — the same local ski area where Lindsey Vonn got her start — was Erich Sailer, a U.S. Ski & Snowboard Hall of Famer with a record of producing Olympians.

Moltzan joined the racing team at 11 and started making progress. But while a sophomore in high school, she recalled in the SKI magazine article, she was told she was missing too much school and might fail a grade.

Instead, she moved to Vail, Colorado, to attend the public Vail Ski and Snowboard Academy.

It looked like the right decision when she made the national team heading into her senior year and rose through the ranks for the next five seasons, winning a junior world title in slalom in 2015. Then, in 2016, she was dropped from the team.

Thinking her national team career was over, Moltzan enrolled at the University of Vermont and started climbing again.

She won the NCAA slalom title her freshman year, becoming only the fifth woman from Vermont to win that race and the first freshman to do it since 1986.

From that point on it was clear that her career was anything but finished.

She was 17th in a November 2018 slalom race at Killington, Vermont, her best finish ever in a world cup event. She earned more world cup starts and more top-20 finishes over the course of that season, and was once again named to the U.S. team.
Want to follow Team USA athletes during the Olympic Games Beijing 2022? Visit TeamUSA.org/Beijing-2022-Olympic-Games to view the competition schedule, medal table and results.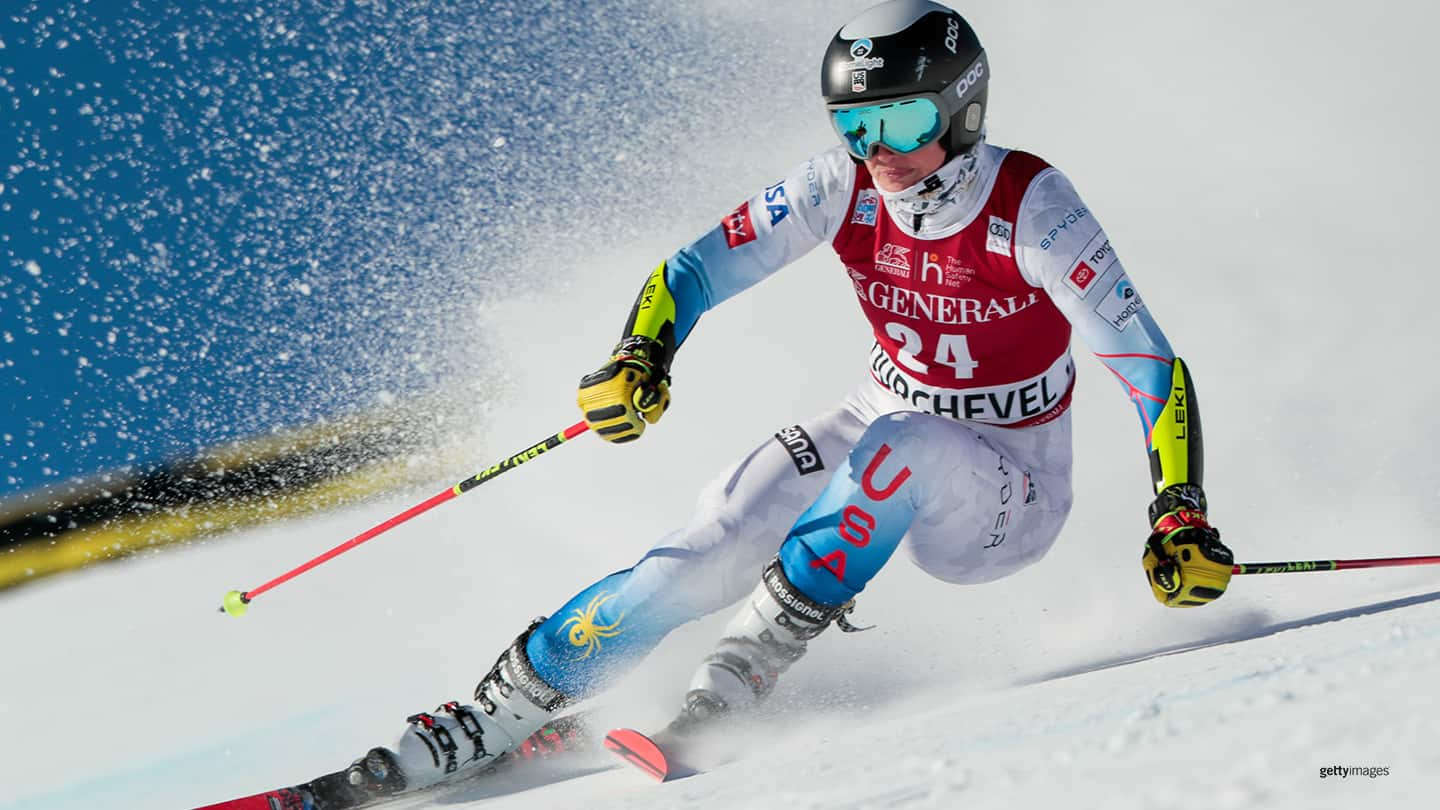 Paula Moltzan competes during the women's giant slalom at the Audi FIS Alpine Ski World Cup on Dec. 22, 2021 in Courchevel, France.
The next major breakthrough came in November 2020, when she finished second in a parallel event to earn her first world cup podium.

Interestingly enough, she said in the SKI magazine story, staying off the snow during the pandemic was a positive for her.

"Starting in April until September in 2020, I trained in the gym, on the mountain bike, or on the road. I trained twice a day, every day," she said in the story. "We got a lot of off-snow training and not a lot of on-snow training, but that's kind of always been a secret to my success. I always do better the less I ski, which seems backwards. I think college did that to me. In college, you don't get a lot of time on snow because you're balancing school work and other things. College prepared me for a pandemic, unintentionally."

Since then, Motlzan has had six top-10 finishes in world cup competition, including a career-best fifth in a slalom in March 2021 in Are, Sweden. She's added seventh-place finishes since during March 2021 in Lenzerheide, Switzerland and then this past November in Killington.

The latter result may not have gotten the attention that teammate Shiffrin's victory did, but Shiffrin stopped doing TV interviews to watch Moltzan on her first run.

"I've been training with her and leading up to Levi (slalom last week), I saw her speeds," Shiffrin said in a story on TeamUSA.org. "She's been right there with me."

For Moltzan, the race at Killington was one she shared with about 20 family members. Together they got to share the realization that she was on her way to qualifying for Beijing.

"Obviously, I've dreamed of going to the Olympics my whole life and today maybe was the first punch in my ticket," she told TeamUSA.org. "So I'm hoping that it kind of just keeps building off of this so I can build steam into the Olympics this year."

Despite dealing with a wrist injury suffered on Dec. 14 when she hit her hand on the base of a gate, Moltzan has continued to race and had two of her best world cup giant slalom results in the weeks after. She detailed the series of eight women's technical races in four countries over a 21-day period in a NASTAR blog as one of their ambassadors.
After she was officially named to the Olympic team, she wrote on Instagram:
"I am so honored to represent
@teamusa
at the 2022 Olympics in Beijing, China!
"Childhood dreams really do come true! A massive thank you to everyone who made it possible, I couldn't have ever dreamed it without you."
Karen Price is a reporter from Pittsburgh who has covered Olympic and Paralympic sports for various publications. She is a freelance contributor to TeamUSA.org on behalf of
Red Line Editorial, Inc.