U.S. Women Move On To Quarterfinals At Goalball World Championships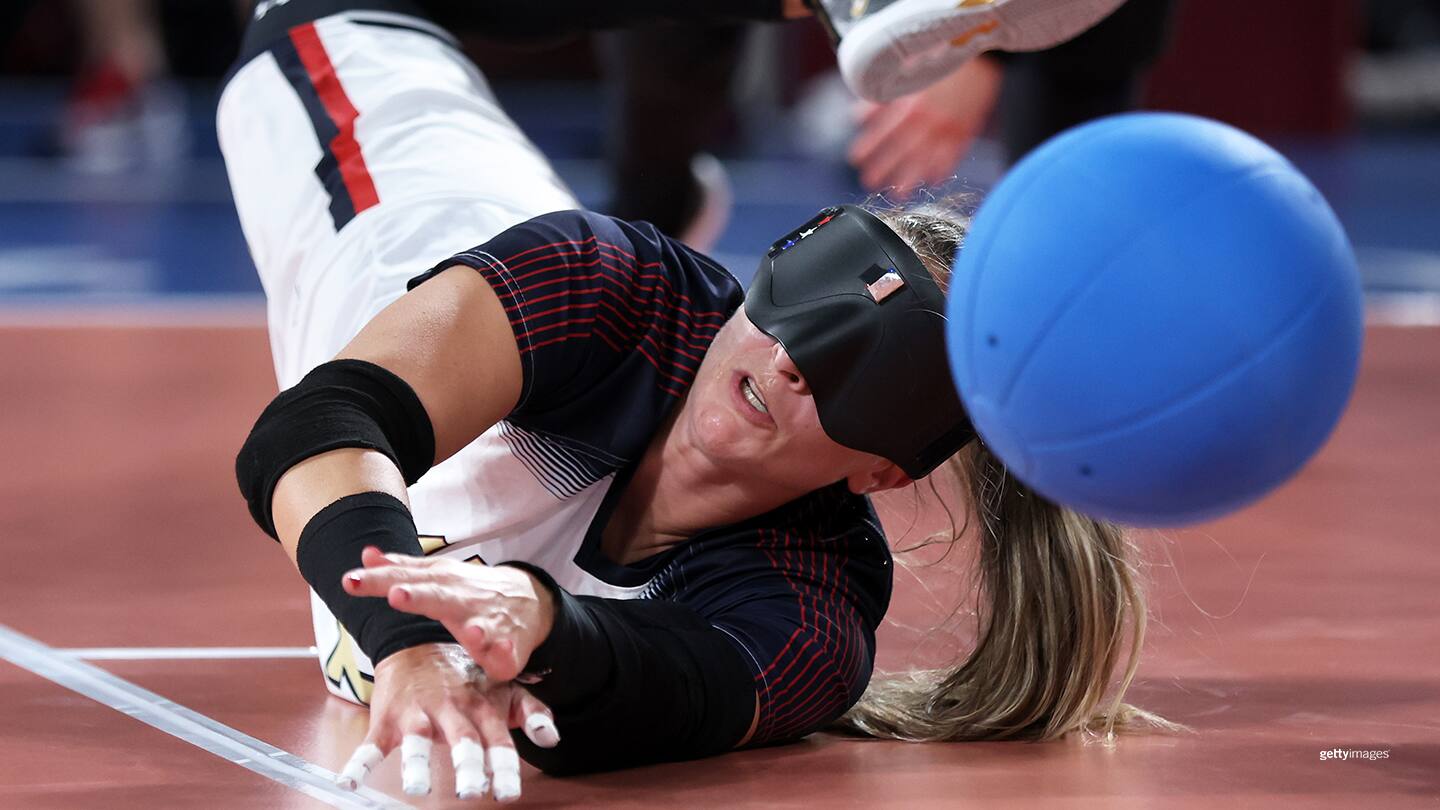 Eliana Mason competes during the women's gold-medal match at the Paralympic Games Tokyo 2020 on Sept. 3, 2021 in Chiba, Japan.
Eliana Mason scored three goals and Amanda Dennis added two more as the U.S. women's goalball team defeated Great Britain 5-4 on Wednesday in the final group-stage game at the IBSA Goalball World Championships in Matosinhos, Portugal.

With the victory, the U.S. women wrapped up group play with a 5-2 record, securing third place in Group B and a spot in Thursday's semifinals, where they'll face Turkey.

Meanwhile, the U.S. men closed out pool play on a high note, defeating Colombia 13-3, but with a 3-4 record and fifth-place finish in Group D they did not advance to the knockout round. Sean Walker and Christian King led the way for the U.S. against Colombia, each scoring four goals.

The tournament continues with the semifinals later on Thursday, followed by the medal games on Friday. The top two men's and women's finishers in Portugal lock up berths to the Paralympic Games Paris 2024.

Goalball is a Paralympic team sport for athletes who are visually impaired. Two teams of three line up in front of goals that span the width of the court, with the object being to throw the ball past your opponent into the opposing net.

At the 2020 Paralympics in Tokyo, the U.S. women won a silver medal while the men finished fourth. No team has had more success at the world championships than the American women, who have eight total medals, including four golds, going back to 1982.

Mason, Dennis and two of their Paralympic teammates, Mindy Cook and Asya Miller, are back on the U.S. team in Portugal. They're joined by Paralympic hopefuls in Libby Daugherty and Shavon Lockhardt.

The men's team was made up of Paralympians Andy Jenks, Tyler Merren, Matt Simpson, Daryl Walker and Sean Walker, as well as newcomer King.
Chrös McDougall has covered the Olympic and Paralympic Movement for TeamUSA.org since 2009 on behalf of
Red Line Editorial, Inc.
He is based in Minneapolis-St. Paul.