Courtney Conlogue Captures Emotional World Surf League Win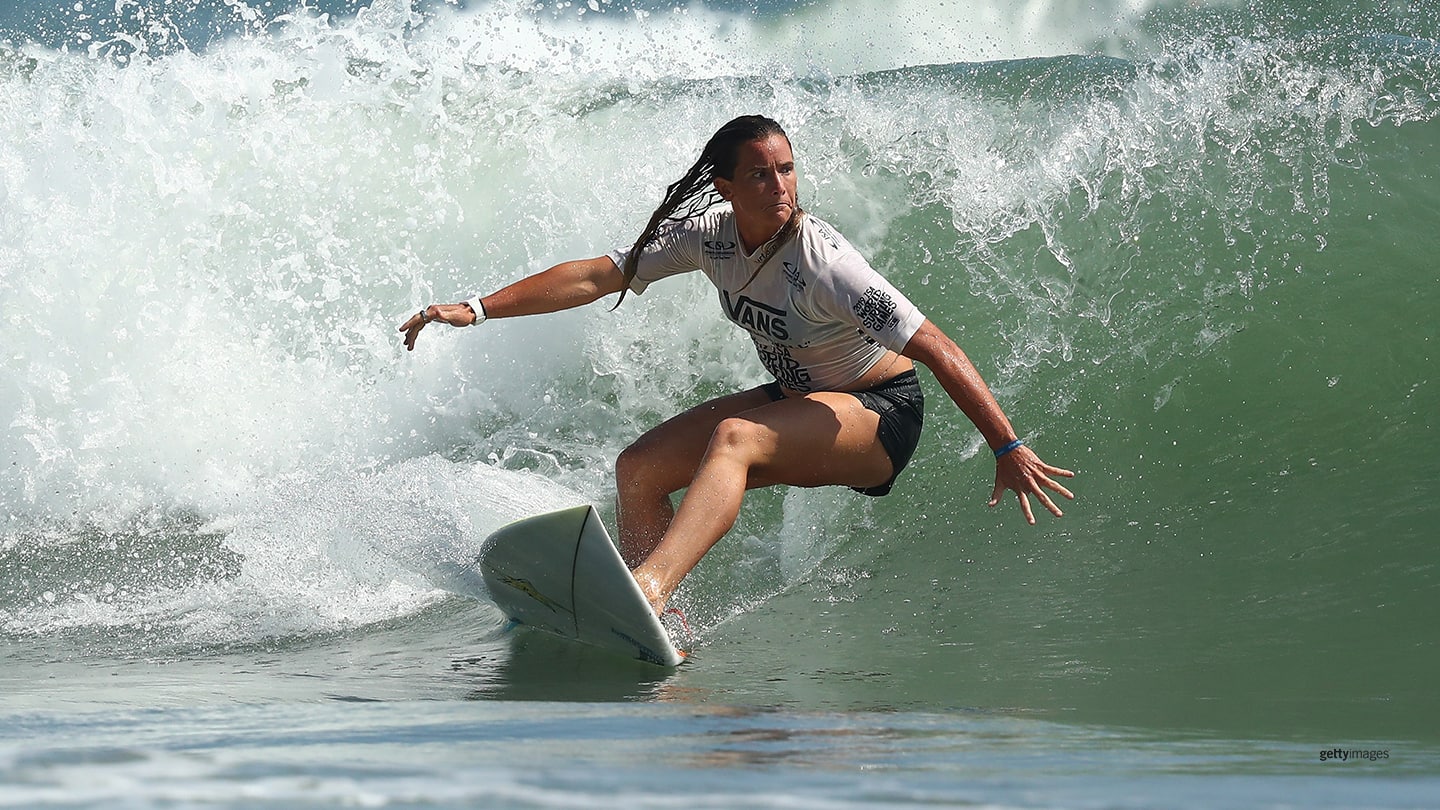 Courtney Conlogue competes at the 2019 World Surfing Games on Sept. 11, 2019 in Miyazaki, Japan.
Courtney Conlogue splashed her hands into the water and raised her arms above her head triumphantly as spectators cheered from the beach of Teahupo'o on the island of Tahiti, French Polynesia.

Conlogue's victory against Brisa Hennessy of Costa Rica in the women's final of the Tahiti Pro on Friday was her first in the World Surf League in more than three years. And the 29-year-old from Santa Ana, California, was ready to celebrate.
"Honest, I'm so grateful," she said on the WSL's webcast while still in the water. "It's been so long since I've had a win."

Conlogue's last win came in April 2019 in the Pro Bells Beach in Victoria, Australia. She had a pair of third-place finishes this season in the Pro Bells Beach and Margaret River Pro, but Friday's competition marked Conlogue's first appearance in a WSL final since her win in 2019.

"Great way to finish the season," she said.

Conlogue scored 7.17 on her fourth wave in the final to take a big lead, and Hennessy was unable to answer back after that. Conlogue totaled 11.67 points to Hennessy's 5.20.

Conlogue defeated Tatiana Weston-Webb of Brazil in the semifinals by a 7.66 to 7.30 score and was one of four Americans to reach the quarterfinals. Conlogue scored 7.83 and 7.50 on separate waves to defeat seven-time world champion Stephanie Gilmore of Australia.

Olympic champion Carissa Moore, who is No. 1 in the rankings heading into next month's WSL Finals, lost in the quarterfinals to Vahine Fierro of France. Caroline Marks, a 2020 Olympian, lost to Weston-Webb, and Lakey Peterson lost to Hennessy.

Moore, a five-time world champion from Honolulu, totaled 57,670 rankings points, and had one win and three runner-up finishes in 10 competitions to lead five women advancing to the WSL Finals. Among the other four are Weston-Webb, Hennessy and Gilmore, along with Johanne Defay of France. Peterson, in sixth place, missed the top-five cutoff by less than 3,000 points, and Conlogue was seventh.

Kelly Slater, an 11-time world champion from the U.S., advanced to the semifinals in the men's competition Friday but lost to France's Kauli Vaast.

No American men made the cut for the WSL Finals, which will take place Sept. 8-16 off the coast of San Clemente, California.
Paul D. Bowker has been writing about Olympic sports since 1996, when he was an assistant bureau chief in Atlanta. He is a freelance contributor to TeamUSA.org on behalf of
Red Line Editorial, Inc.