A Surfing Lifer, Kolohe Andino Is Ready For The Next Frontier At The Olympics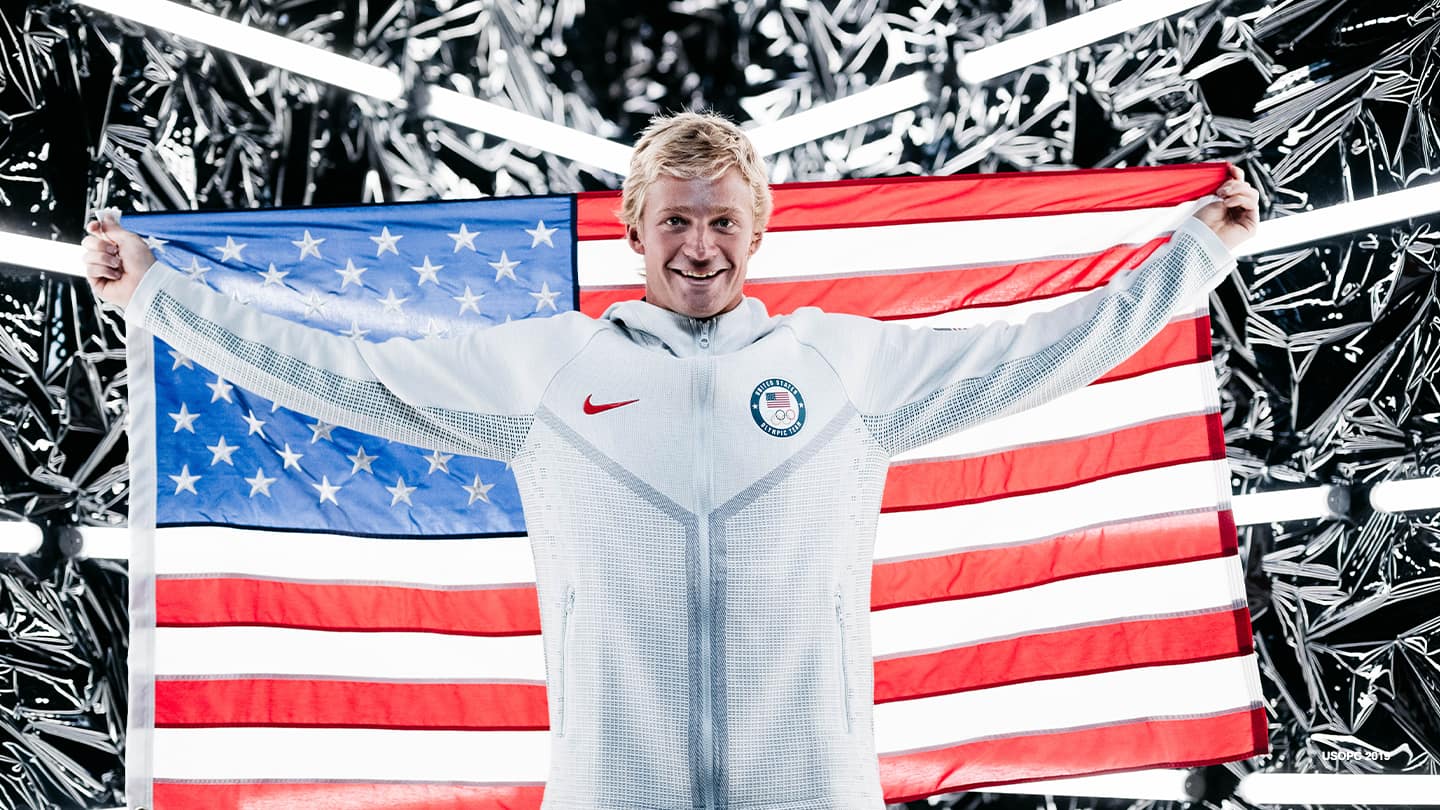 Kolohe Andino poses at the Team USA Tokyo 2020 Olympic shoot on Nov. 23, 2019 in West Hollywood, Calif.
In so many ways and signs, pro surfer Kolohe Andino was destined to compete in this summer's Tokyo Olympics — even if for most of his life he didn't even know that was a possibility.

Growing up in San Clemente, California, Andino was a surfing lifer. The kid whose name is Hawaiian for "Little Rascal" followed his dad, Dino, as he blazed a storied pro career in the 1990s. He then embarked on an elite journey of his own, with Andino making his World Surf League Championship Tour debut in 2010 and qualifying for the full tour two years later at age 18.

In the years since he's emerged as one of the sport's brightest stars, notching three top-five finishes in the WSL season standings.

Yet for much of that time, Olympic surfing wasn't even a dream. It wasn't even a possibility.

That changed in 2016, however, when the International Olympic Committee voted to add the sport to the Olympic Games Tokyo 2020. And three years later, in October 2019, Andino became the first American to qualify for Olympic surfing.

"Surfing is definitely unique and it is almost a lifestyle and an art, but it should be really exciting to compete there," Andino said at the time. "I love my country and I always love watching the Olympics, so it will be really rad to be in the Opening Ceremony and to be a part of everything."

John John Florence later joined him in qualifying via the WSL standings. Carissa Moore and Caroline Marks will represent Team USA in the women's event.

Though some things have changed in the last two years, including the massive Opening Ceremony Andino once imagined, both he and Florence are still expected to be top contenders for the first Olympic medals in men's surfing.

The surfing competition will take place at Tsurigasaki Surfing Beach in Chiba, just east of Tokyo, with a competition window of July 26 through Aug. 2. Organizers will track the weather patterns and pick the four best days of waves at the venue.

Earning a berth to compete there was a thrill.

"I am just really stoked," Andino said in 2019. "I felt like I almost wanted to tear up a little bit. I went and told my dad, and I am so happy and could not be more excited to compete in Tokyo."

However, his joy at being a rookie Olympian was soon tempered by patience.

The COVID-19 pandemic wiped out competitions across most sports in 2020, including surfing. As part of that, the sport's Olympic debut was bumped back one year to 2021 when the Tokyo Games were postponed.

The Olympic postponement also brought some additional complications for Andino.

In February, he injured his ankle while training on the famous Banzai Pipeline in Oahu with Florence. Andino had just expertly surfed through a big barrel and was feeling good. Then he was knocked over — hard — and wondered what happened.

"For a second, it felt like I broke my leg but then I knew I didn't," Adino told RedBull.com.

He came out the next day to surf again, feeling okay and seeing no swelling in his foot.

"And then it happened again," he said in the Redbull article. "So yeah, like my worst nightmare — overdoing something 10 times. Every time I get hurt, it's because I oversurf when I am tired. It's the eighth hour of the day, and I'm still going way hard."

Andino, who has a reputation for hard work and surfing non-stop, was indeed his worst enemy.

The damage was real — and lasting — from those two days. His right ankle was badly sprained, with some other structural damage. After missing five Champions Tour events over two months, and his ankle not healing, he chose to have surgery at the start of April.

He has been busy with rehab since, with the clear goal of being restored for the Olympics. Andino, 27, has since shed his post-surgery boot, is back on the waves and working just as hard on his physical therapy and conditioning on land.

Showing off his skills and representing the American surf game are top of mind for Andino. Winning a medal, and then maybe taking that confidence to the WSL for his first career win, would be major bucket list check offs.

"It's a rad opportunity for me," he told RedBull.com about the Olympics. "I think if I was not in it, I would be super bummed. … I can't tell you how excited I am to get the merch and all that cool (stuff). I love my country and to be able to fly the flag and colors means the world to me."
Joanne C. Gerstner has covered two Olympic Games and writes regularly for The New York Times and other outlets about sports. She has written for TeamUSA.org since 2009 as a freelance contributor on behalf of
Red Line Editorial, Inc.