Konnor McClain Leads U.S. Gymnastics Team To Win At Jesolo Trophy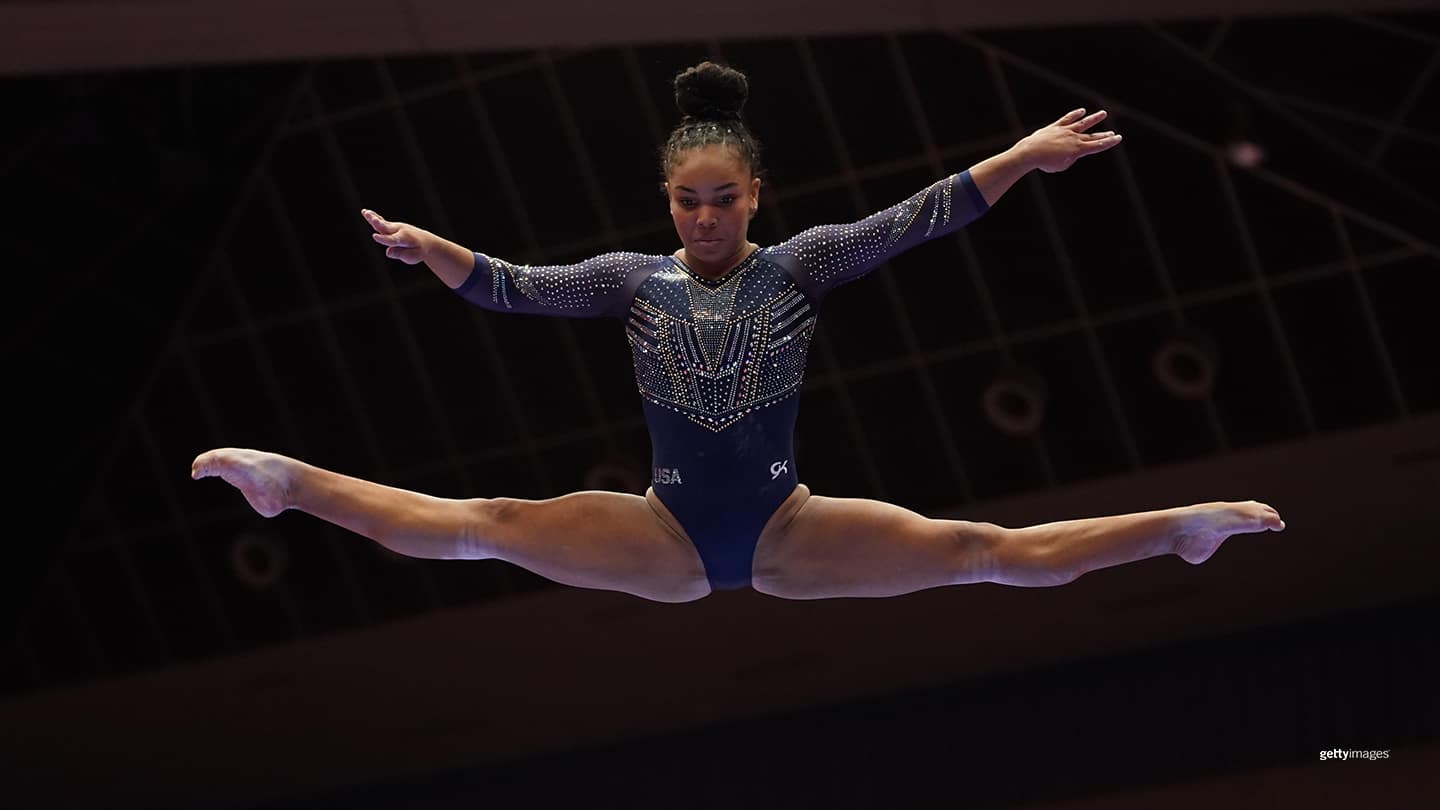 Konnor McClain competes on the balance beam during women's qualification at the FIG Artistic Gymnastics Championships on Oct. 18, 2021 in Kitakyushu, Fukuoka, Japan.
Konnor McClain's long-established training plans were upended in August 2020 when gymnastics bumped its minimum age requirement back one year for the postponed Olympic Games in Tokyo, suddenly making the hotshot West Virginian eligible for the Games three years sooner than expected.

After briefly making a go of it for Tokyo, McClain stepped back to refocus on her original plan of 2024.

Now four months into 2022, the 17-year-old appears to be right on track.

Her latest success came at the City of Jesolo Trophy, an early season meet in Italy where a who's who of top American women have shined before making the leap to the Olympic stage.

Competing in the seaside town in northeast Italy, McClain led the U.S. women's team to victory while also claiming first place in the all-around, balance beam and floor exercise. Teammate Zoe Miller also won the uneven bars to give the Americans five of the six possible medals in Jesolo.

Meanwhile, Shilese Jones took silver on bars and bronze on beam, and eMjae Frazier won silver on floor to complete an overall strong performance from the U.S.

Since 2008, the list of U.S. gymnasts who won the Jesolo all-around title includes Olympic medalists Shawn Johnson, Aly Raisman, McKayla Maroney, Kyla Ross, Simone Biles, Gabby Douglas and Sunisa Lee.

McClain has a ways to go to join that group, but she's off to a good start. After making her world championships debut last fall, she's already won the all-around at the Winter Cup in Texas and led the U.S. team to victory at the DTB Pokal Cup in Germany so far this year.

She was strong, if still in early season form, in the all-around final Saturday, scoring 54.999 to hold off Italy's Asia D'Amato (54.967) and Martina Maggio (54.200). All six U.S. gymnasts finished among the top 10. McClain also won the Jesolo junior title in 2019.

The top eight gymnasts on each event, with a maximum of two per country, advanced to Sunday's finals, and McClain shined there as well. The gymnast who now trains in the Dallas area scored 13.900 on floor and 13.850 on beam en route to two more gold medals.

Miller, 16, of Spring, Texas, won the bars with the help of a massive 6.5 difficulty score to total 14.450 points. The next best D-score across all events in Jesolo was McClain's 6.1 in the beam finals.

Miller's bars score was .150 more than silver medalist Jones, a 19-year-old from Auburn, Washington. Jones also scored 13.550 to claim the bronze medal on beam.

New Jersey native Frazier, 18, who also made her world championships debut last year, scored 13.850 to take second on floor.

The U.S. is coming off a team silver medal and five individual medals at last summer's Olympic Games Tokyo 2020. As is often the case in the year after the Games, none of the U.S. Olympians are competing at the elite level so far this season, though four of the six are active at the NCAA level and Jade Carey, the 2020 floor exercise gold medalist now competing for Oregon State, has said she plans to return to the elite level.
Chrös McDougall has covered the Olympic and Paralympic Movement for TeamUSA.org since 2009 on behalf of
Red Line Editorial, Inc.
He is based in Minneapolis-St. Paul.