In Gymnastics, A New Olympic Cycle Means A New Qualification System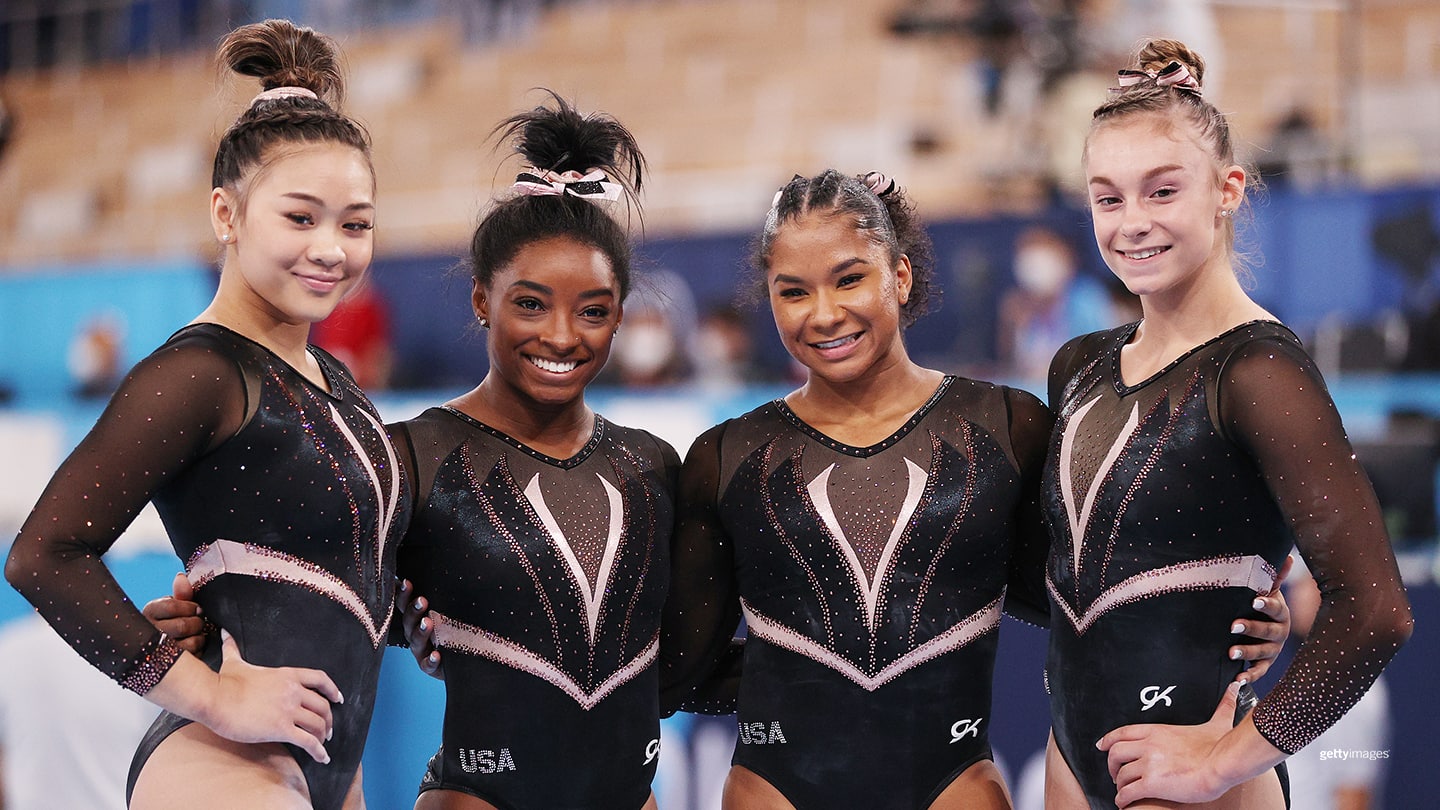 (L-R) Sunisa Lee, Simone Biles, Jordan Chiles and Grace McCallum pose for a photo during women's podium training ahead of the Olympic Games Tokyo 2020 on July 22, 2021 in Tokyo.
Goodbye, four-person Olympic teams. Welcome back, fabulous fives.

Gymnastics teams at the Olympic Games Paris 2024 will once again be made up of five gymnasts, a plus-one increase from the Olympic Games Tokyo 2020, where only four were able to contend for gold in the team competition.

The confirmation that teams would return to five was the biggest change in a document outlining the qualification pathways for teams and individuals for the 2024 Olympics, released last week by the International Gymnastics Federation (FIG).

Though other changes to how gymnasts will be able to get to the Games are minimal, they are likely to impact how Team USA chooses its 2024 Olympic teams. Here's a look at what this could mean for the upcoming generation of gymnastics hopefuls.


Five alive
Five-person teams have historically served the USA well: the "Fierce Five" and "Final Five" women's teams won Olympic gold in London in 2012 and Rio de Janeiro in 2016, respectively, in what will go down in history as a golden age in American women's gymnastics.

More compact four-person teams tended to tilt toward all-arounders, because there is comfort in knowing that anyone could potentially fill in for a teammate if necessary. That was pivotal for Team USA in Tokyo when Simone Biles was sidelined with the "twisties" — all-arounders Jordan Chiles and Sunisa Lee stepped in to take Biles's place on uneven bars, balance beam, and floor exercise, and their clutch performances resulted in a team silver medal.

With five people, the Olympic format — typically, three perform in team finals, and all three scores count — does leave room for an apparatus specialist or two who can contribute big scores on one or two events, while also challenging for individual medals.

The U.S. men tend to choose five strong all-arounders, but a blended team of all-arounders and specialists has worked well for the women in the past. In 2012, supervaulter McKayla Maroney rounded out a team of four strong all-arounders in Gabrielle Douglas, Aly Raisman, Kyla Ross, and Jordyn Wieber. In 2016, Madison Kocian, whose trademark was the uneven bars, helped Biles, Douglas, Raisman, and Laurie Hernandez clinch team gold. Maroney and Kocian both went on to win individual silvers on their best events.

It's worth noting that though Maroney and Kocian could be considered specialists because neither did all-around at the Olympics, both competed it throughout the high-stakes team selection process to show that they could. The last true specialist to make the women's Olympic team was Alicia Sacramone, who did everything but bars, in 2008.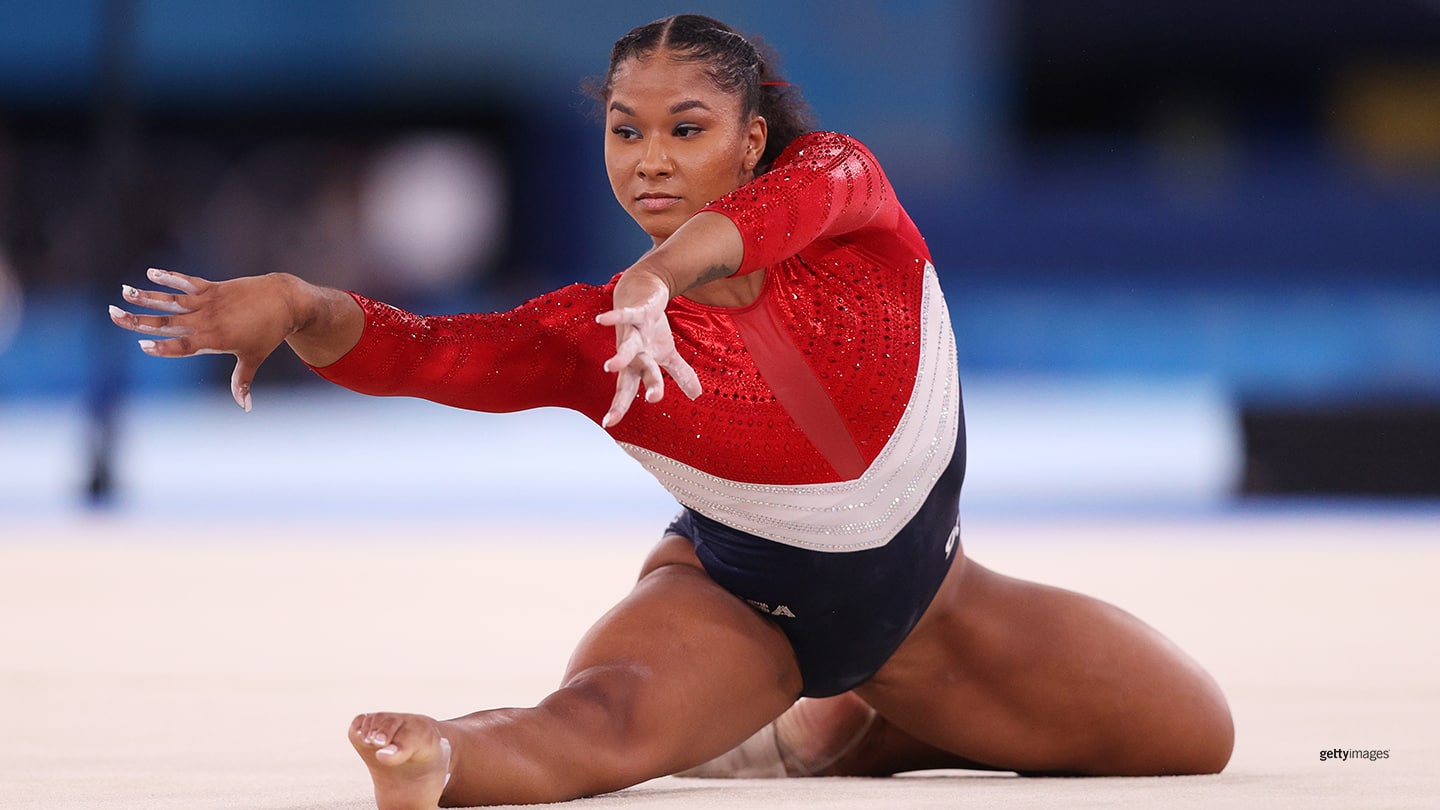 Jordan Chiles competes in floor exercise during the women's team final during the Olympic Games Tokyo 2020 on July 27, 2021 in Tokyo.
No plus-ones or plus-twos
One of the arguments for dropping team size from five to four was that stronger nations would be able to send six gymnasts to the Olympics, even though only four would take part in the team competition. The other two spots were open to individuals, who earned the places by winning FIG World Cup series events or finishing in the top spot at continental championships.

At the Olympics, these individuals' results counted toward everything but the team standings. In Tokyo, Jade Carey and MyKayla Skinner each earned individual spots, putting them in direct competition with their teammates for places in all-around and apparatus finals.

Each did remarkably well: Carey qualified to the all-around final and won gold on floor, while Skinner took silver on vault. The U.S. men qualified one specialist, a spot that went to pommel horse star Alec Yoder, who finished sixth in the Olympic final.

For Paris, teams that qualify to compete at the Games will not be able to send additional athletes. Provided U.S. teams finish in the top three at this year's world championships in Liverpool or among the nine best unqualified teams at next year's worlds in Antwerp, they will have five gymnasts in Paris, all vying for team and individual gold.


Probably fewer U.S. gymnasts at world cup events
Nations that don't qualify a full team to the Games can still earn places for their gymnasts via the FIG World Cup series, the world championships, and the continental championships, with up to three per nation able to qualify this way.

The U.S. women, and to a lesser extent the U.S. men, have never sent gymnasts to compete on the world cup circuit on a regular basis, preferring to focus on building toward the annual U.S. and world championships. Without the carrot of an extra Olympic qualification place, as there was for Carey in 2019 and 2020, there is little reason to envision them partaking in many world cups before Paris.


Nothing is set in stone
If Tokyo results make it seem like Olympic team qualification is a lock for the USA, nothing should be taken for granted. Romania, whose female gymnasts all but ruled the sport for almost 40 years, went from team bronze at London 2012 to not qualifying a team to the 2016 Rio Games. One bad rotation on high bar took the U.S. men from 2004 Olympic silver medalists to 13th at the world championships two years later.

Moral of the story: when it comes to making the Olympics, it's always a new day.