Olympic Champion Swimmer Ryan Held Proposes To Girlfriend Lexie Lupton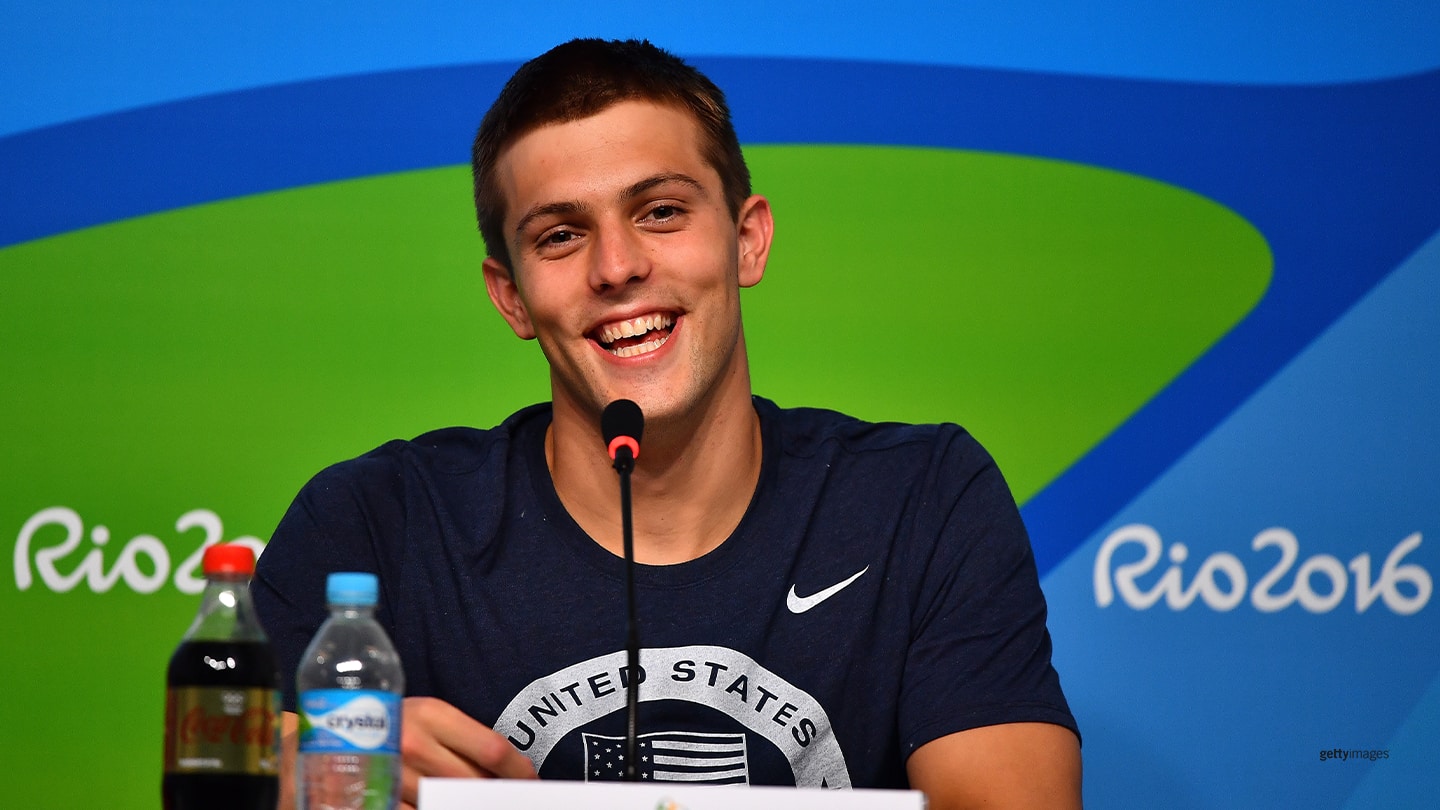 Ryan Held attends a press conference during the Olympic Games Rio 2016 on Aug. 8, 2016 in Rio de Janeiro, Brazil.
National champ. Olympic gold medalist. Ryan Held will soon add another title: husband.

The 2016 Olympic swimming champion is officially a husband-to-be after proposing to girlfriend Lexie Lupton over the weekend.

"A little over 3 years ago he asked me if I wanted to 'do this for real,'" Lupton shared on Instagram. "Yesterday, he asked me if I wanted to do this for real…for LIFE. How could I pass that up??

"Can't wait to officially become Mr. & Mrs. Held!🥂"

Held, 26, dropped to a knee for a scenic, cactus-adjacent proposal in Scottsdale, Arizona.

The couple met while swimming for North Carolina State. A native of Kingwood, Texas, Lupton wrapped up her collegiate career in 2019 as a two-time All-American and now works for the Arizona Diamondbacks, according to her LinkedIn page.

"Lexie Held has a nice RING to it," Held posted to Instagram alongside an emoji of an engagement ring. "Who would have thought we would go from splitting a lane to sharing a last name. I love you Lex!"
Held, who is originally from Springfield, Illinois, won four NCAA titles in a career spanning from 2014-18, but his biggest moment in the pool came at the Olympic Games Rio 2016. Swimming the third leg of the men's 4x100-meter freestyle — alongside Team USA swimming royalty Caeleb Dressel, Michael Phelps and Nathan Adrian — he helped propel the Americans past France for the gold medal.
A sprint freestyle and butterfly specialist, Held went on to win a U.S. title in the 100 free in 2019. Two years later, he finished sixth in the event at the U.S. Olympic Team Trials. That result typically would have qualified him for a second Olympics as a relay swimmer; however with only 12 relay-only swimmers allowed on this year's team he just missed the cut.

"One of my biggest takeaways from trials is that this sport can be brutal," he told Swimming World Magazine in July. "You can do all the right things but sometimes life doesn't go exactly the way you want it to."

The feeling a little different this week as the happy couple celebrates the start of a lifetime together, cheered on by a who's-who of fellow swimmers on social media.

"Ohhhh my goodness!!" 2020 Olympian Annie Lazor commented. "CONGRATS to two of the best and kindest people I know! ❤️"
Chrös McDougall has covered the Olympic and Paralympic Movement for TeamUSA.org since 2009 on behalf of
Red Line Editorial, Inc.
He is based in Minneapolis-St. Paul.