News
Chase Kalisz
Ryan Murphy
Ryan Murphy, Michael Andrew & Chase Kalisz Capture Second Qualifications to Tokyo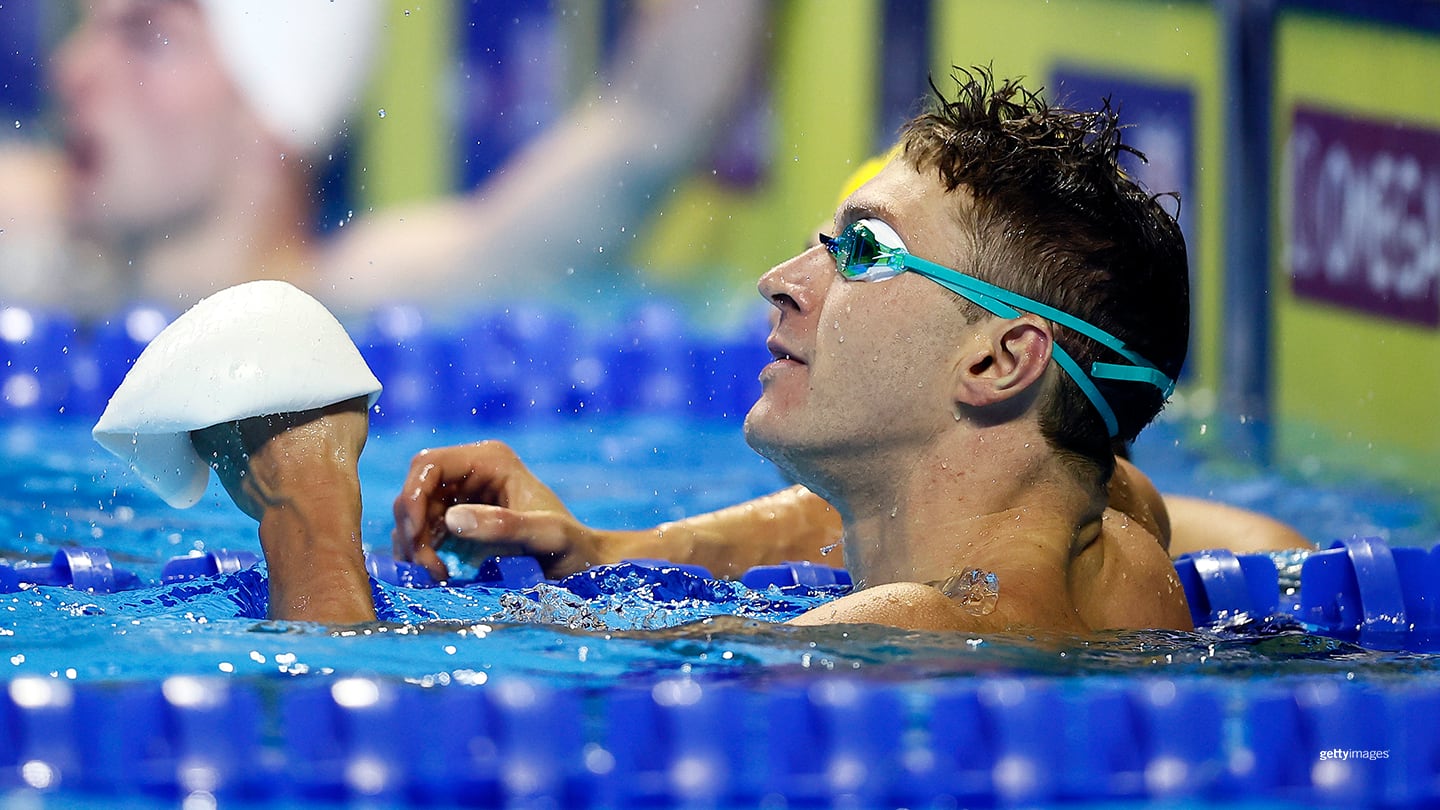 Ryan Murphy reacts after competing in the Men's 200m backstroke final at the 2021 U.S. Olympic Team Swimming Trials on June 18, 2021 in Omaha, Neb.
OMAHA, Neb. – Ryan Murphy qualified to defend his 200-meter backstroke gold medal, which he won nearly five years ago at the Olympic Games Rio 2016.

The 25-year-old swam the final in 1:54.20, improving heavily upon his preliminary and semifinal times of 1:57.96 and 1:55.60, respectively, at the 2021 U.S. Olympic Team Trials – Swimming.

This is Murphy's second qualification to the Olympic Games Tokyo 2020, having qualified first in the men's 100 backstroke on Tuesday night – another event from Rio he's looking to defend.

"I think I definitely put in the work," Murphy said. "I worked really hard. I worked better than I have any other year. So, I'm really excited to get that double taper going – I typically feel better on a double taper. So, I'm excited to hopefully be a little bit better in Tokyo."

Bryce Mefford, 22, finished in second place in 1:54.79; Austin Katz, 22, finished in third in 1:55.86. As a result, Mefford earned the chance to qualify for the second men's 200 backstroke spot on the Olympic team.

Securing qualification spots for both backstroke events was something that Murphy had been thinking about heavily leading up to Trials. The pressure itself, however, was something he's been trying to push aside heading into the meets.

"Obviously, I want to go in there, I want to win," Murphy said. "I'm as competitive as anyone, but it doesn't make or break my life [thinking about the pressure of keeping the double].

"So, I'm really excited. I can't wait to go out there, can't wait to race those really good guys, including the U.S. backstrokers, and hopefully have some really good performances."

Along with sweeping the backstroke events in Rio, Murphy also won gold in the men's 4x100 medley relay with Olympians Cody Miller, Michael Phelps and Nathan Adrian. He notably broke the men's 100 backstroke record in 51.85, previously held by three-time Olympian Aaron Peirsol.

Murphy, a former swimmer for the University of California, Berkeley, wasn't the only Bear swimming out in the 200 final this evening; he was one of four. Mefford, Destin Lasco and Daniel Carr all qualified for the final as well. Murphy had nothing but praise for his fellow Cal swimmers, believing that they pushed him harder to qualify.

"I think there's certainly a level of comfortability when you're going against guys that you're in a race with [regularly] in practice or you know are behind you," Murphy said. "So, thank God they're going fast [in practices and meets], because I would have been in trouble if they were going slow."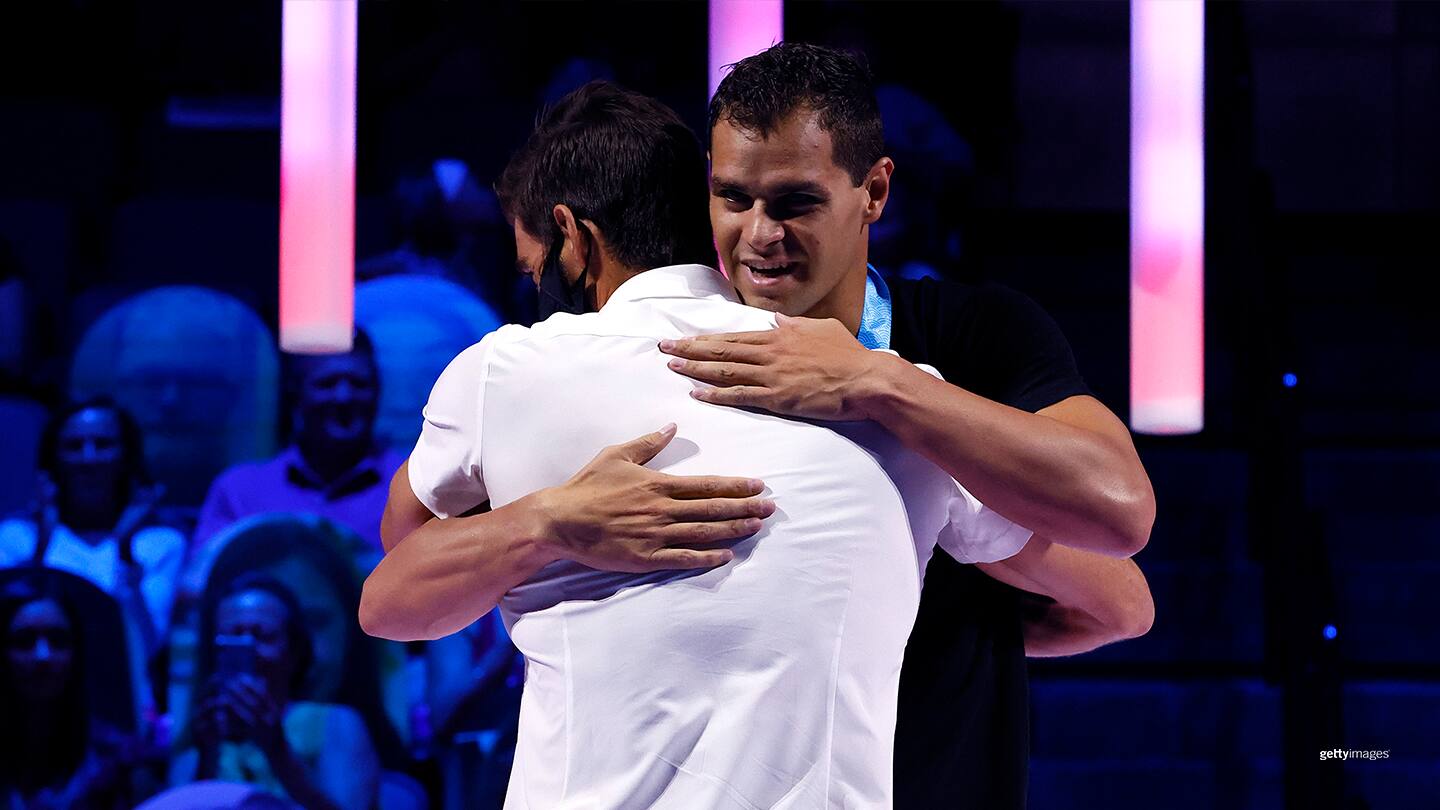 Michael Andrew, Chase Kalisz Go First and Second in 200 IM
Battle
2016 world champion Michael Andrew dominated the men's 200-meter individual medley to claim his second event at the Olympics this summer.
Andrew, 22, touched the wall in 1:55.44, a slight drop from his impressive 1:55.26 semifinals swim. Chase Kalisz, who qualified in the men's 400-meter IM earlier this week, followed in 1:56.97, also earning his second event for Tokyo 2020.
Andrew's first qualification came from edging the men's 100-meter breaststroke in 58.73 on Monday night. He managed to set two American Records in the 100 breast en route to the final – swimming 58.19 in preliminaries and 58.14 in the semis.
Qualifying for the Games in the 200 IM was something out of Andrew's a mind over a year ago.
"I never would have thought one of my events at the Olympics would have been a 200 IM, being the 50 guy," Andrew said. "So, it's a really huge blessing, a lot of work still to be done. That [race] hurt really bad, but I'm happy with where that puts me in the world."
Andrew was on world record pace nearly two seconds ahead of the field coming off the first wall in 23.77 but slowed down in the last 50 meters of the race.
"The plan this evening was to etch a little closer to that world record [of 1:54.00, Ryan Lochte]," Andrew said. "I don't know if it was fatigue or if it was race strategy, but I think I was out very fast and that probably killed me a bit on the backend… Once the meets over, we'll analyze everything like we do and get better for Tokyo."
While Andrew knew he was in the lead for the entirety of the race, he was keeping his attention on eventual second-place finisher Kalisz.
"By the time I hit the wall, all I was doing was focusing on how far behind was Chase - is he going to pull on me, how much is he going to pull," Andrew said. "So, I just turned my legs as hard as I could. It was driving [me]. I believe we got very sloppy and had a terrible finish. So, all things we can be working on."
Six-time Olympic gold medalist Ryan Lochte fell short in the 200 IM final and finished seventh overall (1:59.67), ending his chances to qualify for the U.S. Olympic Team.
"I was kind of taking it all in [when I was sitting in the pool for so long]," Lochte said. "I really wanted to be on that Olympic team. This was probably my most important swimming [event] that I've ever had in my entire career – the one that meant the most to me."
The 36-year-old veteran is the second-most decorated Olympic swimmer of all time behind Michael Phelps and was looking to qualify for what could have been his last Olympic Games. Lochte ruled out retirement from competitive swimming but noted how he wants to remain impactful in and out of pool for the future generations to come.
"I was getting pressure from all different directions, mostly on me, because I wanted to prove so much to everyone," Lochte said. "But this is not the last you're going to see of me… We'll try to make this sport bigger, that's one of the biggest things that I've always wanted to do when I first started becoming an international swimmer."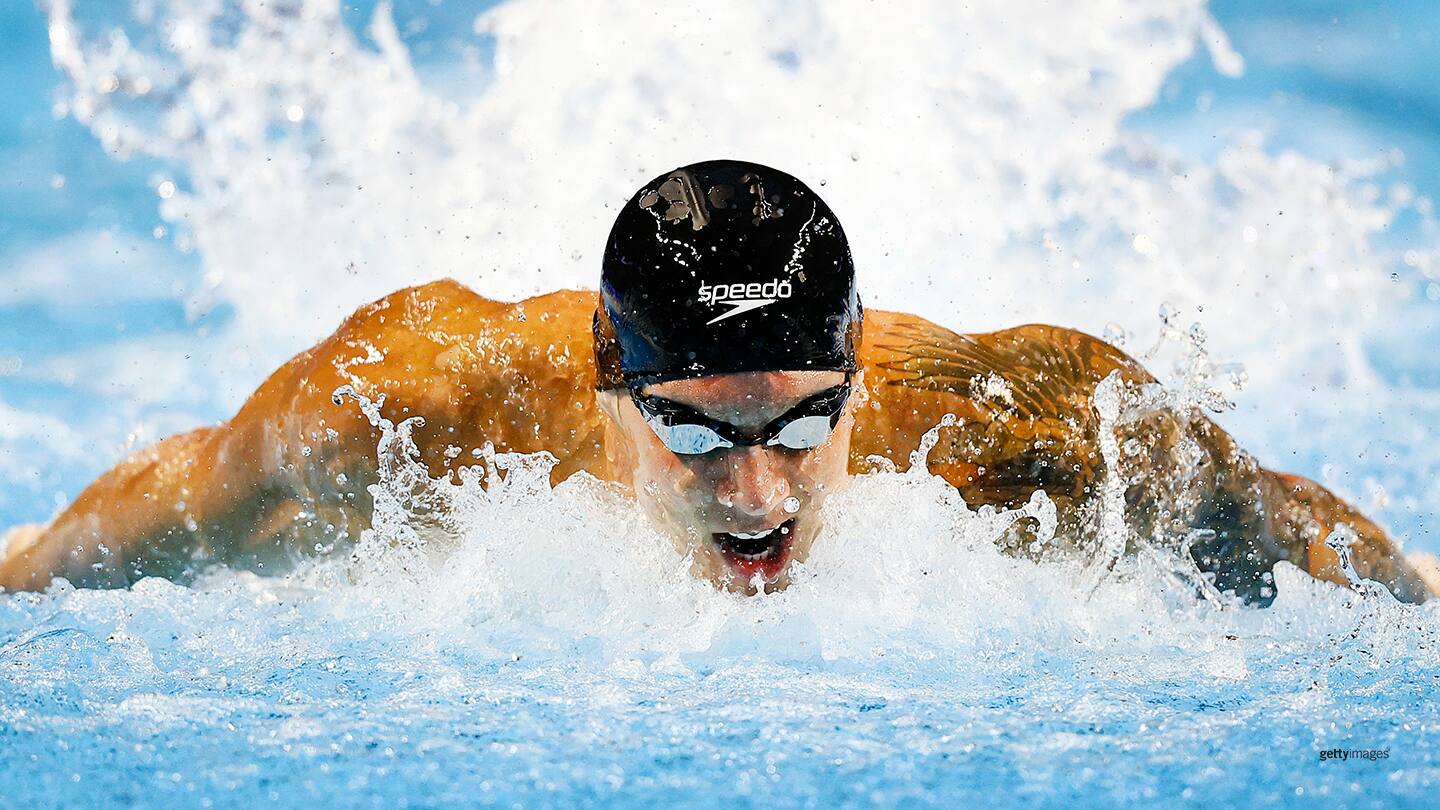 Caeleb Dressel, Regan Smith Push for Additional Tokyo
Events
Qualification opportunities are coming in fast towards the back half of the week for Caeleb Dressel.
Yesterday, the three-time Olympic gold medalist locked in his first qualification to the Games following a 100-meter freestyle victory. Today, Dressel finished the men's 100-meter butterfly semis with a first-place finish in 49.76, the fastest overall time in 2021, which sets a new U.S. open and championship record.
"I just wanted to control it," Dressel said. "I got to get that race as technically sound as I can to make the team. Right now, I'm focused on making the team and staying technically [sound], and we'll let one rip tomorrow."
Tom Shields followed Dressel up in 51.20 and will be looking to battle it out in tomorrow night's final.
Regan Smith, who's already qualified in the 100-meter backstroke and 200-meter butterfly (second-place finish), will be looking to add on a third event to her Tokyo program tomorrow.
Smith, 19, won tonight's 200-meter backstroke semifinals in 2:07.23, with Phoebe Bacon trailing closely behind in the other heat in 2:07.46.
"It was absolutely stressful and making the 100 back lifted such a large weight off my shoulders," Smith said. "It was a lot of less stress and a lot of more fun. I'm definitely enjoying my time now that that pressure is kind of my back."
Smith felt great off the blocks in this morning's preliminaries, where she led the field by over a second (2:07.81), She is hoping to build off of the semifinal's performance heading into tomorrow's final.
"Tonight, I felt like things were a little sloppier," Smith said. "I didn't feel quite as great [as this morning], but that could be an odd number of things. I'm okay with it overall and pretty happy with that performance."
Justin Limoges is a 2020 sports communication graduate from Bradley University, originating from Newport, Vermont. He is a digital media assistant for TeamUSA.org.