Justin Phongsavanh, Paralympic Bronze Medalist In Javelin, Announces Engagement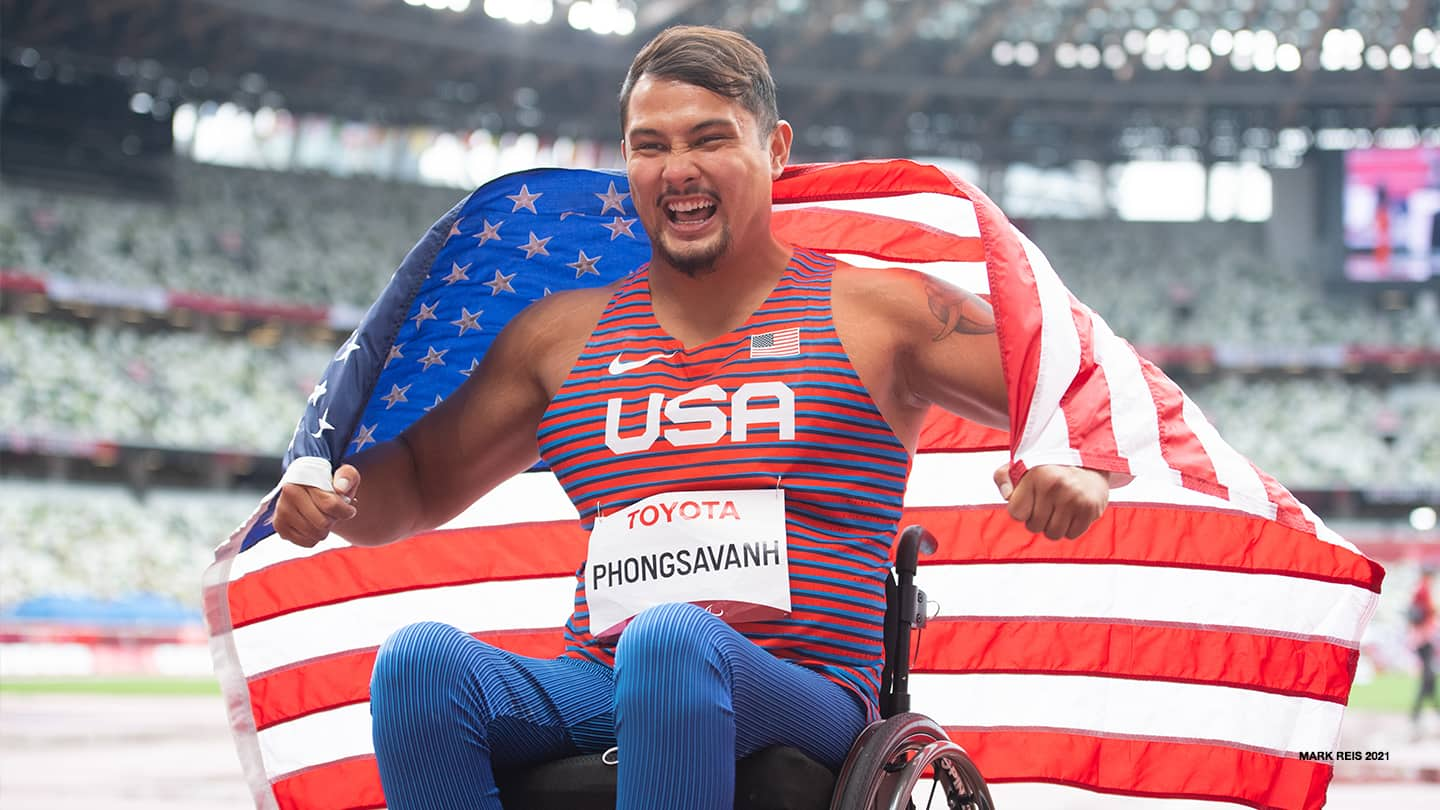 Justin Phongsavanh celebrates winning bronze in the men's Javelin Throw - F54 medal at the Paralympic Games Tokyo 2020 on Sept. 2, 2021 in Tokyo, Japan.
The milestones keep coming for Justin Phongsavanh in 2021. Just months after the Iowan made his Paralympic debut in Tokyo and won a bronze medal in the javelin throw, he's taking the next step in his relationship as well.

The 24-year-old from Des Moines announced his engagement to girlfriend Bethany in an Instagram post this week. An accompanying slideshow features four photos of the happy couple posing on the beach at a resort in the Dominican Republic.

"I have prayed for a women like you to enter my life for as long as I could remember," Phongsavanh wrote. "When we first met I was not looking for a partner, but god had other plans. We began to hangout more and more and eventually you became my girlfriend. Fast forward 2 years, long distance, traveling the world and moving in with each other. I've quickly come to realize that the best part of me is you. You've accepted me for who I am and I accept all of you. On 11-16-2021 with our family's approvals and blessings, I promised you all of me and you agreed and offered the same. So here's to you my future wife and fiancé."
Phongsavanh has been a rising star in the world of Para track and field in recent years. An active athlete in high school, Phongsavanh was paralyzed below the waist in a shooting in 2015. As part of his recovery he reached out to Adaptive Sports Iowa and began a new journey as a Para thrower.

In 2019 he made his debut at the world championships, finishing fourth in javelin. Two years later he moved up a step to record his first major championship podium in Tokyo.

"This competition and the results that came from it will probably go down in history as one of the best javelin competitions for seated throwers in my class — in history," Phongsavanh told TeamUSA.org afterward. "And I'm happy to be a part of it."
Chrös McDougall has covered the Olympic and Paralympic Movement for TeamUSA.org since 2009 on behalf of Red Line Editorial, Inc. He is based in Minneapolis-St. Paul.