Brad Snyder And Wife Sara Announce They're Expecting A Baby Girl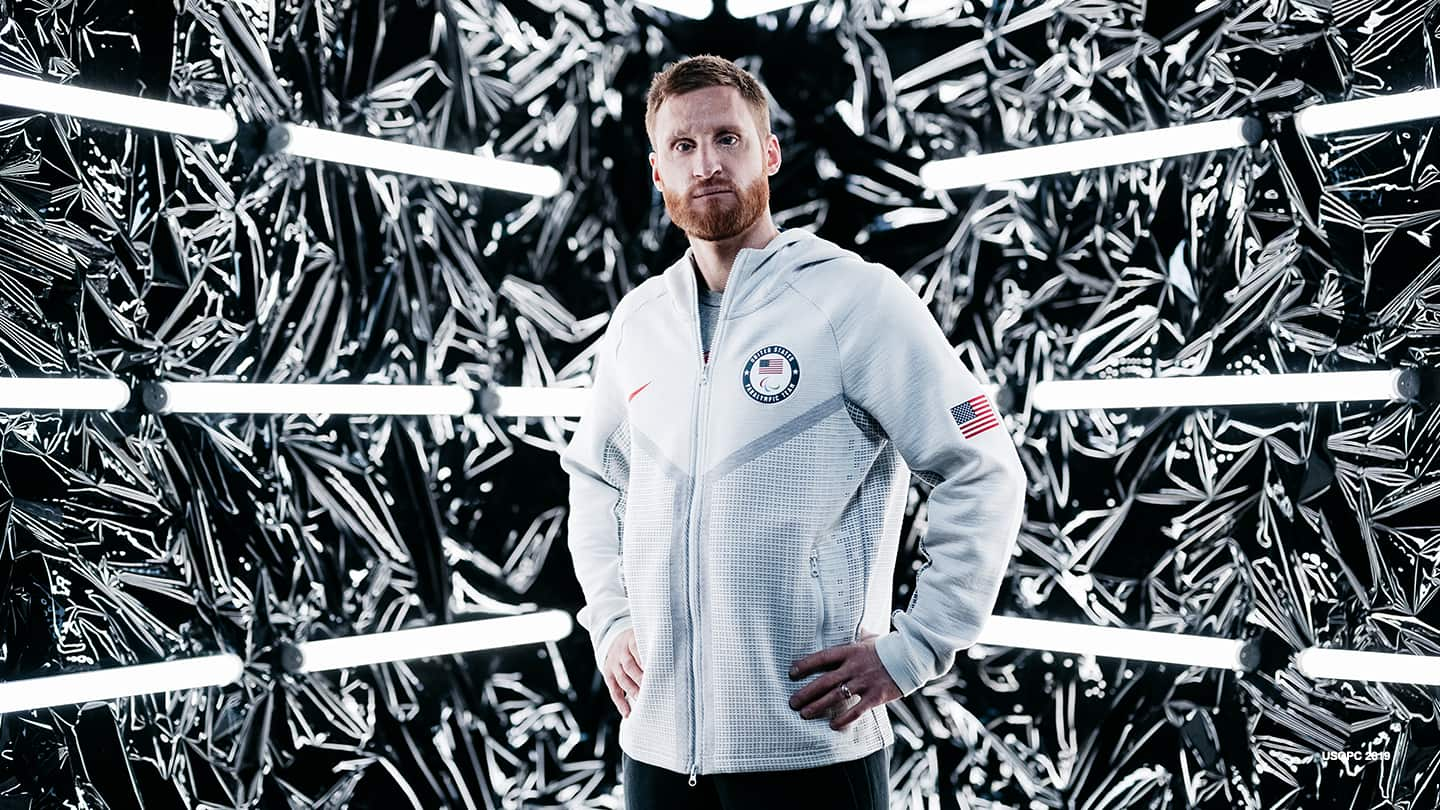 Brad Snyder poses at the Team USA Tokyo 2020 Olympic shoot on Nov. 23, 2019 in West Hollywood, California.
Brad Snyder made some big changes when transitioning from Para swimming to paratriathlon in recent years. Another big change of a different type is coming next spring, as Snyder and wife Sara announced they're expecting a baby girl in March.
In the announcement, Snyder reflected on how the couple, who married in 2019, sold their former houses and have worked to build a new home together as a family over the past two years.

"A home isn't really a new bathroom or a swanky sofa, it's a place where a family comes together, and with that we're so excited to share that we'll be bringing home a baby girl in the spring!" Snyder shared on his Instagram page late Tuesday.

If parenthood is anything like the Paralympics, Snyder should be in good shape.

A native of Baltimore, Snyder began pursuing Para swimming after being blinded by an improvised explosive device while serving for the U.S. Navy in Afghanistan in 2011. Within a year he had won two gold medals and a silver medal at the Paralympic Games London 2012 — with one of the golds coming exactly a year to the day after his injury.

Four years later Snyder captured three more gold medals and a silver medal in Rio, then shortly thereafter began a transition to paratriathlon, which was adding a visually impaired division for the Paralympic Games Tokyo 2020.

Quickly climbing the ranks in that sport, Snyder won the gold medal in Tokyo along with guide Greg Billington. In doing so, he became the first American man to win an Olympic or Paralympic gold medal in the sport.

Now he and Sara are onto the next milestone — ready or not.

"As new parents often are, we don't know what we don't know, so we're all ears to any advice, lessons learned, or general tips you might have," he wrote, "but overall we're stoked to be maturing beyond husband and wife to Mommy and Daddy!"
Chrös McDougall has covered the Olympic and Paralympic Movement for TeamUSA.org since 2009 on behalf of
Red Line Editorial, Inc.
He is based in Minneapolis-St. Paul.