USA Triathlon Announces 17-Member Paratriathlon Team For Tokyo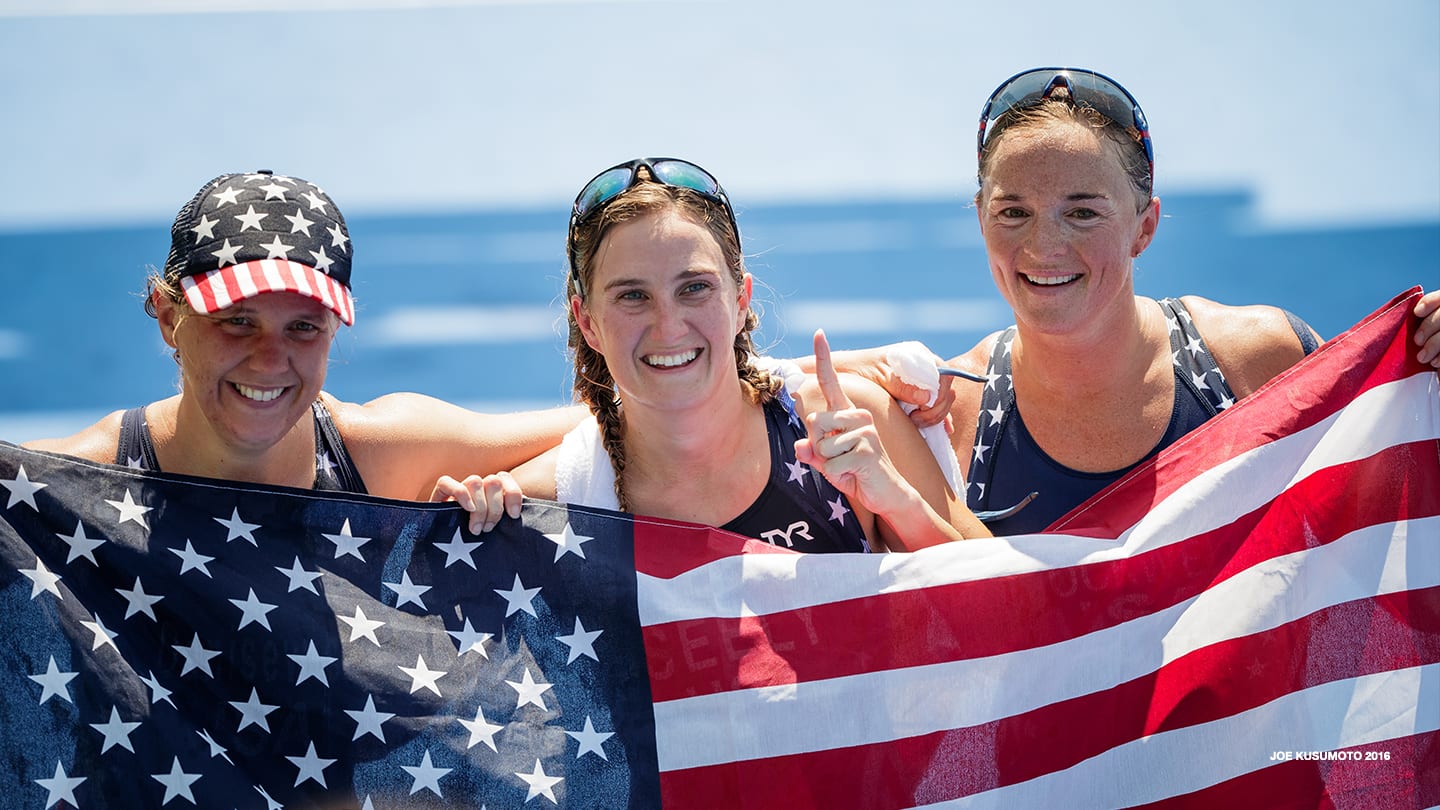 Hailey Danz, Allysa Seely and Melissa Stockwell celebrate their podium sweep in Triathlon Women's T2 on day 4 of the Paralympic Games Rio 2016 on Sept. 11, 2016 in Rio de Janeiro, Brazil.
Paratriathlon may be making just its second appearance on the Olympic program this summer in Tokyo, but Team USA has already set the gold medal standard.

The 17-member team announced Tuesday by USA Triathlon will try and match or exceed Team USA's four medals won at the Paralympic Games Rio 2016.

"After a four-medal showing in paratriathlon's debut at the Rio Games, U.S. paratriathletes have continued to raise the game — and now, heading into Tokyo, this crew is faster, stronger, and more competitive than ever before," said USA Triathlon Paralympic Program Director Amanda Duke Boulet in a news release. "These 17 athletes have already made us proud, and no doubt will do so again in Tokyo."

Grace Norman and Allysa Seely both took home gold medals in Rio, with the latter leading a U.S. podium sweep with Hailey Danisewicz (now Danz) and Melissa Stockwell. All four of those athletes are back to seek more hardware. The team as a whole has eight Paralympians and counts five world championships among them.

Besides the returning medalists, the U.S. Paralympic triathlon team includes Paralympian Elizabeth Baker (and guide Jillian Elliott), two-time world championships medalist Jamie Brown, two-time World Triathlon Para Series medalist Kyle Coon (guide Andy Potts), 2019 national champion Amy Dixon (guide Kirsten Sass), 2019 world championships silver medalist Kelly Elmlinger, Paralympian Kendall Gretsch, Paralympian Chris Hammer, Sarasota-Bradenton CAMTRI Paratriathlon American Championships winner Eric McElvenny and Paralympian Brad Snyder (guide Greg Billington).

Gretsch, Hammer and Snyder all have the unique distinction of having competed at the Paralympic Games in sports other than paratriathlon. Gretsch is a two-time Paralympic gold medalist in Nordic skiing, Hammer competed at the 2012 Games in track and field (and in 2016 in paratriathlon) while Snyder is a five-time Paralympic gold medalist in swimming. Snyder only picked up paratriathlon in 2018, and earlier this year won his first elite-level event.

The paratriathlon competition in Tokyo consists of a 750-meter swim, 20-kilometer bike and 5-kilometer run. Medal events are hosted in four classifications for men and women. Classifications have changed since Tokyo, when there were three classifications for men and women. Competition takes place Aug. 28 and 29, 2021.
Todd Kortemeier is a sportswriter, editor and children's book author from Minneapolis. He is a contributor to TeamUSA.org on behalf of Red Line Editorial, Inc.