Two-Time Olympic Medalist Lia Neal Retires Ahead Of Olympic Swimming Trials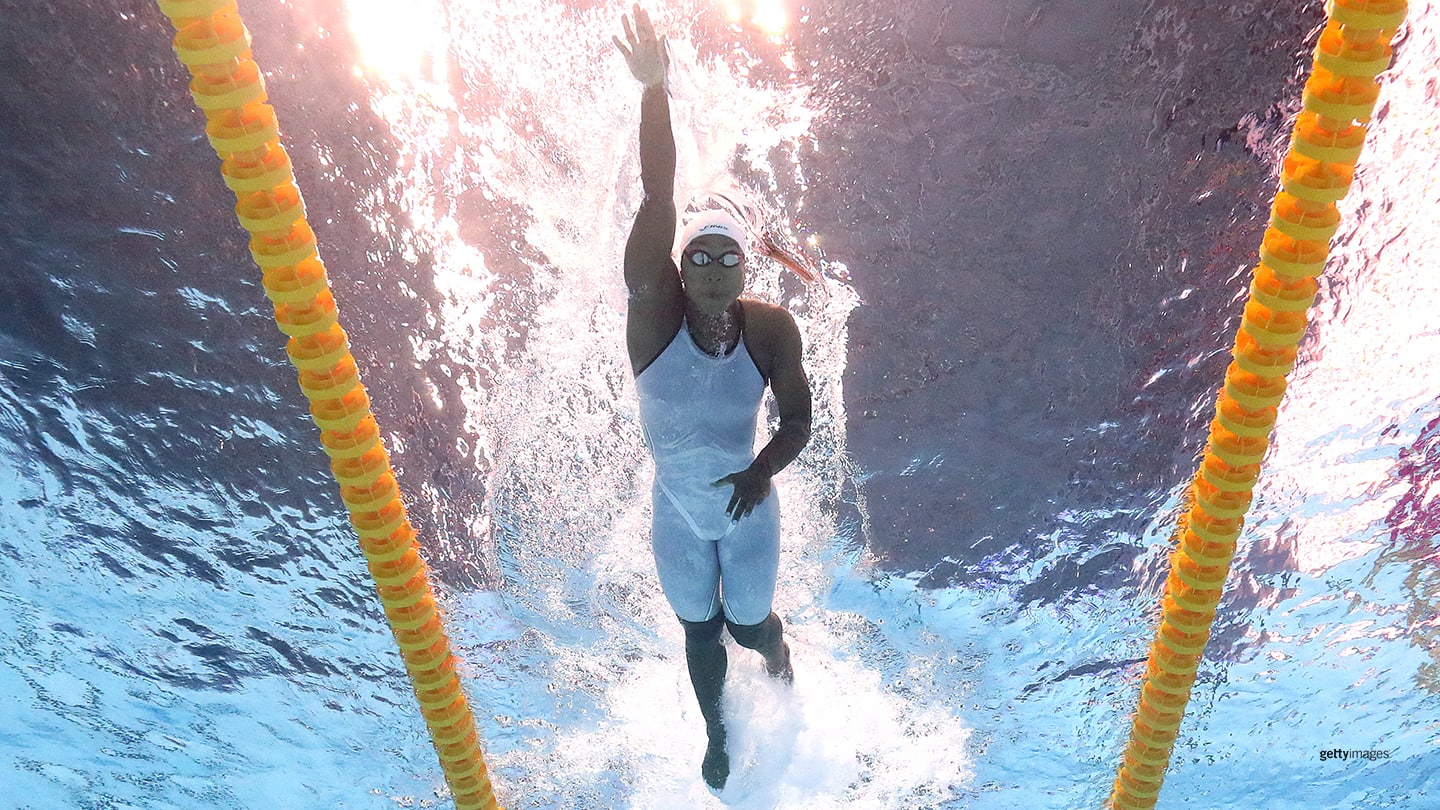 Lia Neal competes in the Women's 4x100m Freestyle heats on day one of the Gwangju 2019 FINA World Championships at Nambu International Aquatics Centre on July 21, 2019 in Gwangju, South Korea.
Years ago, 12-year-old Lia Neal outlined some of her dreams for a reporter.

The young swimmer wanted "to go to the Olympics," she said, "and maybe even get a medal there."

Now 26-year-old, Neal has done those things, and so on Wednesday she announced her retirement from the sport just days before the U.S. Olympic Team Trials begin in Omaha, Nebraska.

"Thank you, Swimming, for taking this little Blasian girl from Brooklyn with Olympic dreams to places from Guam to Budapest and everywhere in between," she posted to Instagram, accompanying the interview from 14 years ago.

"More importantly, thank you for allowing me to meet all the amazing people along the way. 12-year-old Lia would have never imagined all the opportunities swimming would offer."

A native of Brooklyn, New York, Neal has been one of the U.S.' top freestyle sprinters for nearly a decade. She competed in two Olympic Games for Team USA, winning a bronze medal in the 4x100-meter freestyle in 2012 before upgrading to silver in the event in 2016.

Along the way she's also won five medals, two of them gold, at the long course world championships, as well as eight NCAA titles while competing for Stanford. At the 2015 NCAA Championships, Neal, who is of African-American and Chinese-American descent, was part of a historic finish when she joined teammate Simone Manuel and Florida' Natalie Hinds on the podium of the 100 free. That marked the first time in NCAA history that Black swimmers took the top-three spots in one event at the national championships.

Neal last competed during the 2020 International Swimming League season. With the Olympic trials set for June 4-7 and 13-20 in Omaha, she said she was looking forward to following as a spectator for the first time since 2008.

"Just as swimming has shaped me into the person I am today, it's also allowed me to see that I'm ready for the next chapter of my life," her Instagram post continued. "Though I won't be competing anymore, I'll remain closely involved with the sport in other ways, through @swimmersforchange and serving on the boards of various swim-related organizations.

"I can't wait to finally be a spectator of Olympic Trials for the first time in 13 years and cry along with everyone achieving their own dreams. What a special time.

"Lastly, a special THANK YOU to my mom because I wouldn't have made it very far without her ❤️"
Chrös McDougall has covered the Olympic and Paralympic movement for TeamUSA.org since 2009 on behalf of
Red Line Editorial, Inc.
He is based in Minneapolis-St. Paul.