News
Keni Harrison
Grant Holloway
Hurdlers Grant Holloway, Keni Harrison Victorious at Boston Boost Games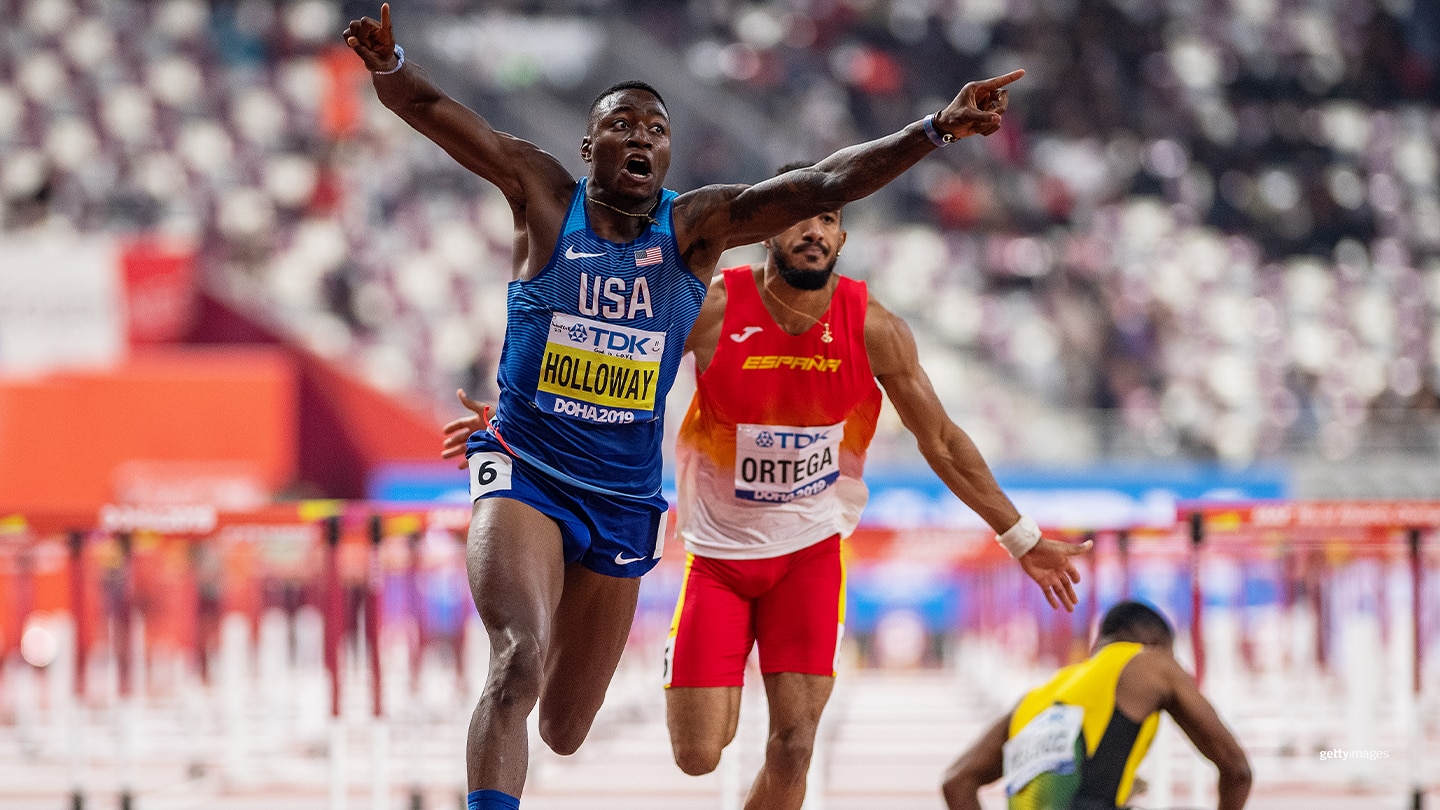 Grant Holloway celebrates at the 17th IAAF World Athletics Championships on Oct. 2, 2019 in Doha, Qatar.
The country's best runners have less than a month before the U.S. Olympic Team Trials are underway in Eugene, Oregon, and on Sunday, many of them were on the opposite coast as part of their preparation.

Noah Lyles, Grant Holloway, Keni Harrison and Ajee Wilson were among the headliners in an impressive field on the elevated track along the street at the Boost Boston Games. With the trials and the Tokyo Olympics looming, every test is big.

Holloway continued a strong season both indoors and out so far, winning the men's 110-meter hurdles with a time of 13.20 seconds. The reigning world champion in the event, who also set a world record indoors in the 60-meter hurdles this winter, is so far undefeated this year. Shane Braithwait was second in 13.71 seconds.

Harrison also put up an outstanding performance with a win in the women's 100-meter hurdles with a time of 12.49 seconds, edging Tobi Amusan by 0.13 seconds. After missing out on the Olympic team in 2016, Harrison is looking for redemption next month in Eugene.

Lyles is also getting ready to go for Olympic gold this summer, but it was Isiah Young who took the win in the men's 100-meter final Sunday. Young ran his second-fastest time ever, crossing the line in 9.94 seconds, while Lyles was second with a time of 10.10 seconds.

Aleia Hobbs led the field in the women's 100-meter final with a time of 11.05 seconds, while Wilson was second in the 600 meters. Wilson finished 2 seconds behind Natoya Goule's time of 1 minute, 24 seconds.
Karen Price is a reporter from Pittsburgh who has covered Olympic sports for various publications. She is a freelance contributor to TeamUSA.org on behalf of
Red Line Editorial, Inc.