Para-Cycling Gold Medalist Jamie Whitmore Announces Engagement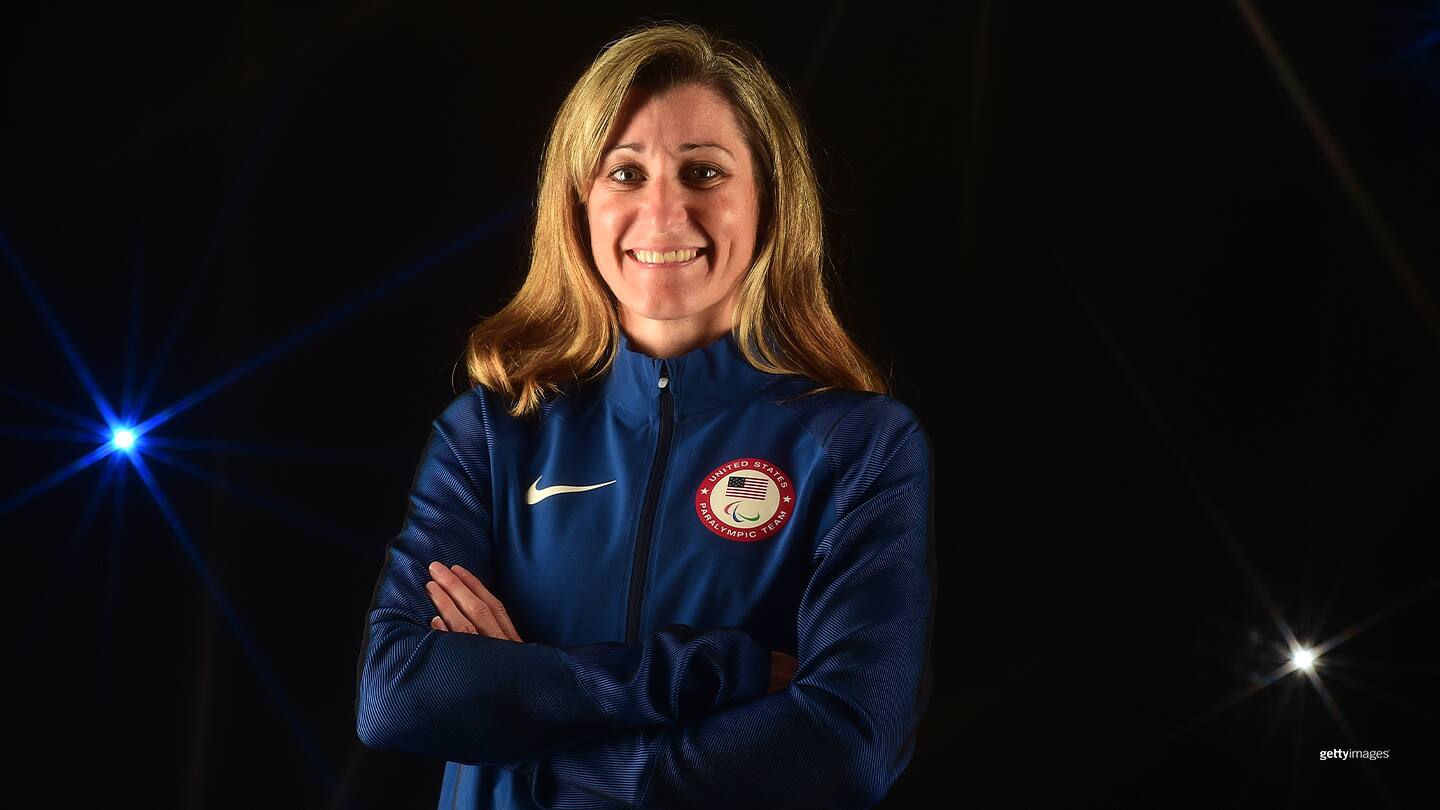 Jamie Whitmore poses for a portrait at the 2016 Team USA Media Summit at The Beverly Hilton Hotel on March 7, 2016 in Beverly Hills, Calif.
As Paralympic gold medalist Jamie Whitmore put it in her Instagram post, "This captain is getting a co-captain."
The Para-cyclist announced her engagement to her boyfriend Brian on Thursday, sharing the details of how he popped the question at the end of a day spent along the Northern California coast. In addition to the co-captains, the family will become a crew of six with Whitmore's twin boys and two children of Brian's.

"I could not wait to share the news with our kids and family because I love this guy so much," Whitmore wrote in the post, alongside photos of her showing off the engagement ring. "I'm excited to be on this journey together and looking forward to many more adventures as a family of 6!!"

A native of Somerset, California, Whitmore was a multi-sport athlete who found success on the pro triathlon and mountain biking circuits. After a cancer diagnosis in 2008 left her without the use of her left leg below the knee, doctors believed she would never compete again. But within three years, Whitmore re-emerged as a Para-cyclist and by 2013 she was a world champion.
Whitmore, 45, made her Paralympic debut in Rio in 2016 and took gold in the road race and silver in track pursuit. Whitmore has 20 total world championship medals to her name, including 11 gold. She's now hoping to add more Paralympic medals to her resume this summer in Tokyo, spots for which will be decided next month at the U.S. Paralympic Team Trials.
Todd Kortemeier is a sportswriter, editor and children's book author from Minneapolis. He is a contributor to TeamUSA.org on behalf of
Red Line Editorial, Inc.