A Look At What's New, Exciting And Different On The 2020 Paralympic Program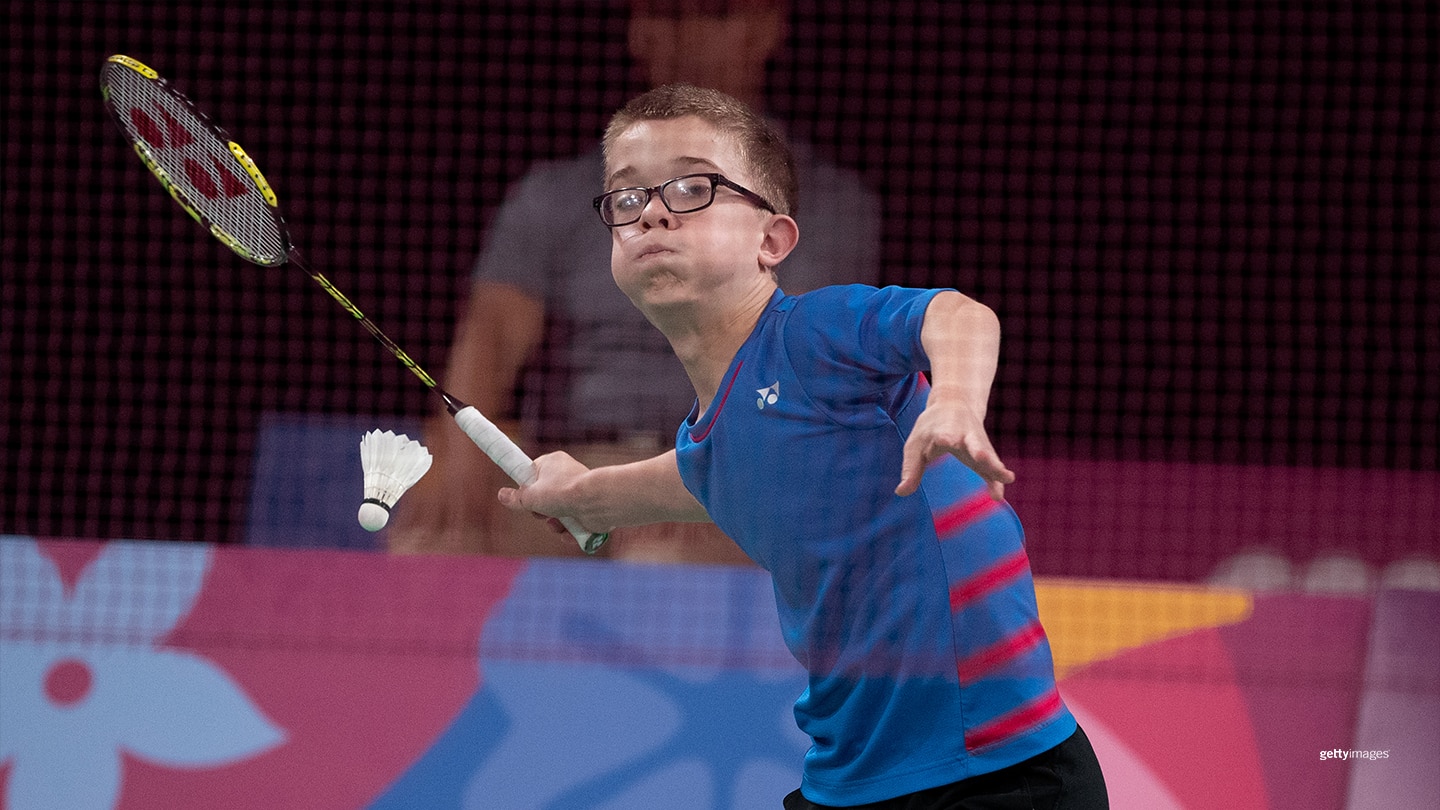 Miles Krajewski competes in badminton at the Parapan American Games Lima 2019 on Aug. 29, 2019 in Lima, Peru.
It may be hard to believe, but the long-awaited Paralympic Games Tokyo 2020 are now just 100 days away.
The Paralympic program for 2020 was confirmed way back in January 2015, so if you've forgotten what's new at this year's Games, you're not likely to be alone. In addition to two new sports, there's changes and additions to the events in other sports that fans will want to catch up on before the lighting of the torch on Aug. 24, 2021.

Here's a look at what's new and different for Tokyo.



New Sports
The process for selecting new sports for the 2020 Paralympic program began back in November 2013, when the International Paralympic Committee began evaluating candidates. Just over one year later, Para badminton and Para taekwondo emerged from the field to earn inclusion on the Paralympic Games program for the first time.

Para badminton has been contested on an international level since the 1990s and held its first world championships in 1998. Athletes compete in six different classes, and medals are awarded in men's, women's, doubles and mixed doubles.

Teams from Asia are among the strongest in the world, with China winning the most medals at the most recent world championships in 2019. Team USA's Katherine Valli won a bronze medal that year in singles SS6 and a silver medal in doubles SS6, while Miles Krajewski, as a 14-year-old, won a bronze medal in doubles SS6.

World Taekwondo established its committee on Para taekwondo in 2005 and held its first world championships in 2009. Athletes compete in one combined class, and there are three weight classes in both men's and women's. South Korea was the top performer at the 2019 world championships, in which participation nearly doubled compared to the previous edition with 400 athletes from 69 countries competing.

Evan Medell and Brianna Salinaro are two U.S. athletes to watch in Tokyo. Medell is the world No. 1 at +75 kg, winner of a bronze medal at the 2017 world championships and a gold medal at the 2019 Parapan American Games. Salinaro ranks fourth in -58 kg. and won a bronze medal at the 2017 worlds.



New Events
In addition to the events in the new sports, other existing Paralympic sports saw events added while some had some subtracted. Tokyo will feature 539 events in 22 sports, an increase from 528 events in 22 sports in Rio in 2016.

Canoe, shooting, table tennis and wheelchair fencing all will have more medal events than in Rio, while track and field and swimming have less. The IPC has standards of viability that sports must meet to be included on the Paralympic program. For example, the women's T52 100-meter was dropped from the Tokyo program due to low participation after five athletes competed in the event at the 2019 world championships. Team USA's Kerry Morgan won that event in a time of 21.16 seconds.

With more events the Games will also feature more athletes than ever before. After 4,328 competed in Rio, an estimated 4,400 athletes will compete in Tokyo.



Say Goodbye
While two new sports join the program, two others have been dropped. Soccer 7-a-side, a part of the Games since 1984, and sailing, a demonstration sport in 1996 and part of the program since 2000, each will not be contested in Tokyo.

Much like the viability threshold for individual events in sports, the IPC monitors the international reach of a sport and ensures it has sufficient participation around the world. According to the IPC, a sport must be regularly practiced in 24 countries worldwide and across three recognized IPC regions to be eligible for Paralympic inclusion.

Team USA won its lone Paralympic soccer medal in the men's wheelchair class of soccer 7-a-side in 1984. Soccer 5-a-side will continue on the program, where it has been since 2004. The U.S. won six Paralympic sailing medals, with one coming via the U.S. sonar crew of Rick Doerr, Hugh Freund and Bradley Kendell in Rio.
Todd Kortemeier is a sportswriter, editor and children's book author from Minneapolis. He is a contributor to TeamUSA.org on behalf of
Red Line Editorial, Inc.