Gretsch, Stockwell Among Four Paratriathletes To Claim Victories At Season Opener In Yokohama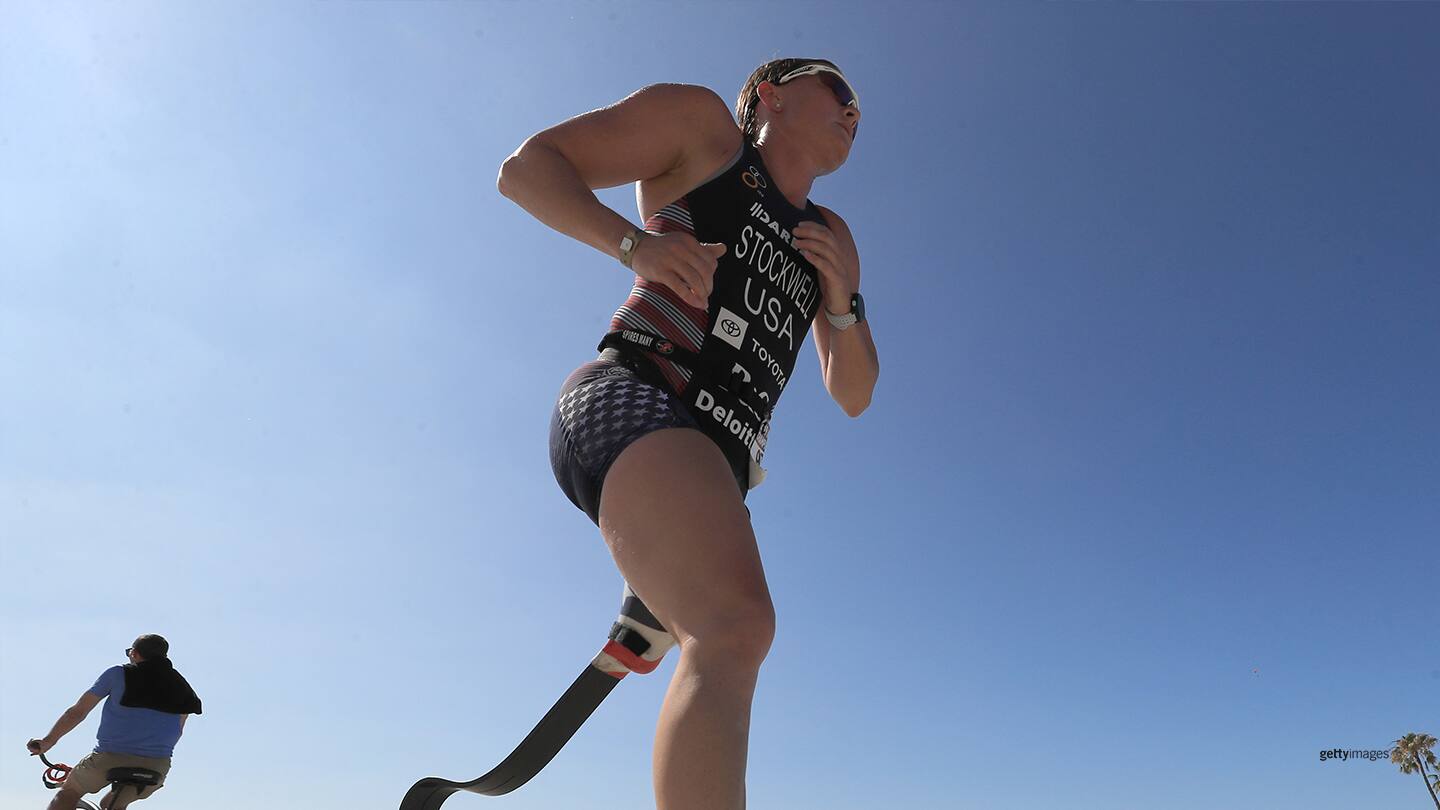 Melissa Stockwell competes in the run portion of the Legacy Triathlon-USA Paratriathlon National Championships on July 20, 2019 in Long Beach, California.
Already a two-time Paralympic gold medalist as a Nordic skier, Kendall Gretsch could be setting up to win take home more Paralympic hardware this summer in paratriathlon.

The 29-year-old Gretsch, who competes in the PTWC class, was one of four Americans who won their divisions at the World Triathlon Para Series opener Saturday in Yokohama, Japan.

She joined 2016 Paralympic bronze medalist Melissa Stockwell (women's PTS2), Kelly Elmlinger (women's PTS4) and Kyle Coon (PTVI) atop the podium. Fellow American Adam Popp also reached the podium, finishing third in the men's PTS2 race.

The competition came 101 days before the Paralympic Games are set to open 140 miles east in the Japanese capital.

Although the Yokohama paratriathlons weren't auto-qualifying events, like the men's and women's triathlons that followed were for the Olympics, they were an opportunity for the athletes to earn points toward their Paralympic ranking, helping Team USA earn quota spots for Tokyo.

Gretsch, who won 2018 Winter Paralympics medals in both cross-country skiing and biathlon, won her triathlon Saturday by holding off Brazil's Jessica Ferreira by 18 seconds.

Stockwell's win marked her first on the World Triathlon Para Series since 2015. She finished more than eight minutes ahead of the second-place athlete. In 2008 as a swimmer Stockwell became the first Iraq War veteran to compete for Team USA in the Paralympics.

Elmlinger, meanwhile, was more than three minutes ahead of her next closest competitor.

Coon, competing with guide and guide Zack Goodman, had a closer finish, holding off Spain's Jose Luis García Serrano by just nine seconds to win his first World Triathlon Para Series race.

The next World Triathlon Para Series contest is set for June 5 in Leeds, England.
Chrös McDougall has covered the Olympic and Paralympic movement for TeamUSA.org since 2009 on behalf of
Red Line Editorial, Inc.
He is based in Minneapolis-St. Paul.