Ross-Klineman Surge To Victory In Qatar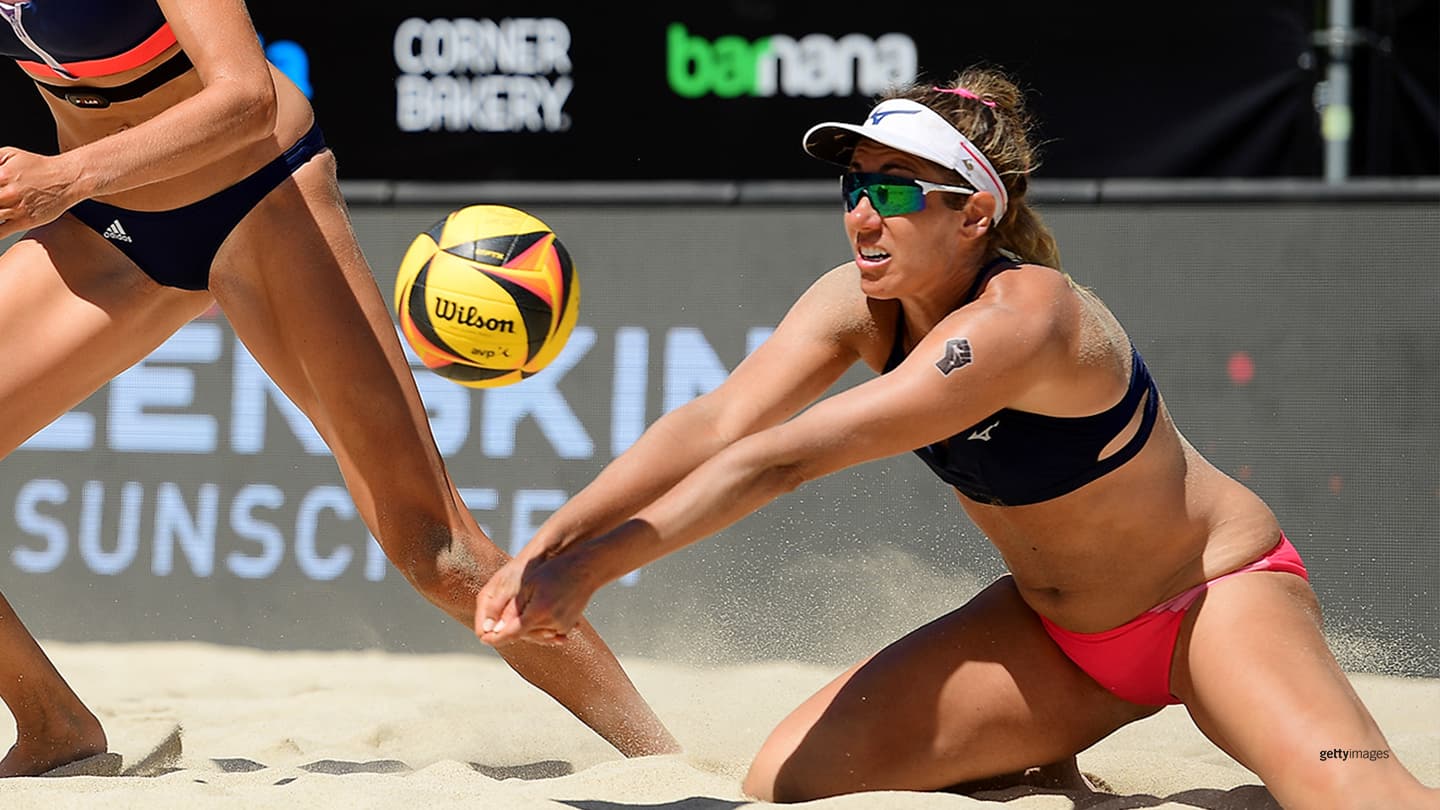 In this handout image provided by AVP, April Ross and Alix Klineman compete in the semifinals during the Monster Hydro Cup on July 19, 2020 in Long Beach, Calif.
International beach volleyball is back on, and so is the race for the U.S. berths for Olympic Games Tokyo 2020.

Two-time Olympian April Ross and Alix Klineman furthered their case as Tokyo medal contenders and padded their lead among the U.S. women's contingent by winning the first FIVB competition in a year on Friday in Doha, Qatar. The duo defeated the Canadian team of Melissa Humana-Paredes and Sarah Pavan at the Four-Star Katara Cup, 22-20, 21-18. In seven meetings between the Americans and Canadians in a final, Ross and Klineman now lead, 4-3.

The victory earned Ross and Klineman 800 points in the Olympic qualification standings for a total of 9,560. They went into the tournament ranked second overall in the world Olympic standings, trailing Brazil's Ana Patricia Ramos and Rebecca Cavalcanti by just 40 points. Ross and Klineman, who lost only one set all tournament, beat the Brazilians in the third round, 21-17, 21-19.

Brooke Sweat and Kerri Walsh Jennings, the only team to take a set against Ross and Klineman, occupy the No. 2 spot among the U.S. teams. They entered the tournament with 6,960 points.

Ross and Klineman defeated another U.S. duo hoping to earn one of the two Olympic spots, Kelly Kolinske and Emily Stockman, in the semifinals, 21-15, 21-16. Stockman and Kolinske lost in the third-place match to Brazil's Agatha Bednarczuk and Eduarda Santos Lisboa.

It was the first time that women were allowed to compete in the tournament in Doha.

Ross and Klineman, who first competed together in January 2018, have now won four straight tournaments. They weren't the only U.S. athletes to pick up a medal on Friday, either.

Jake Gibb and Taylor Crabb, who already hold an Olympic qualifying spot, won the all-American battle for the bronze, beating Phil Dalhausser and Nick Lucena, 21-9, 23-21, for their second FIVB medal. Dalhausser and Lucena moved closer to sewing up an Olympic berth, however, by meeting the minimum of 12 tournaments played and earning valuable points. Trevor Crabb and Tri Bourne were ahead of Dalhausser and Lucena in the Olympic rankings but did not compete in Doha.
Karen Price is a reporter from Pittsburgh who has covered Olympic and Paralympic sports for various publications. She is a freelance contributor to TeamUSA.org on behalf of
Red Line Editorial, Inc.