U.S. Beach Volleyball Teams Win Bronze Medals In Cancun World Tour Event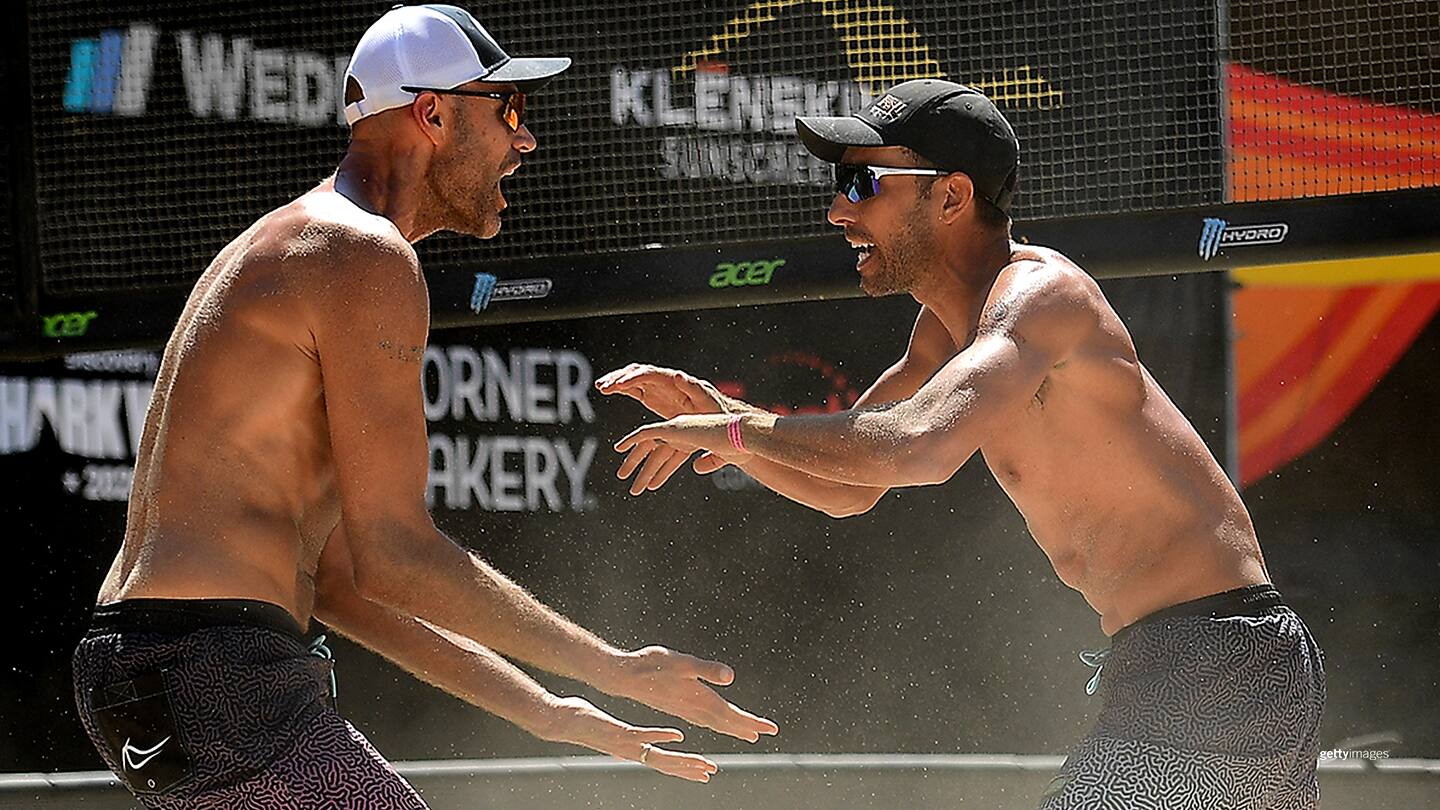 Nick Lucena and Phil Dalhausser during the Wilson Cup on July 26, 2020 in Long Beach, California.Image provided by AVP.
One team already mathematically qualified for Tokyo and another looking to bolster its Olympic case each earned bronze medals Sunday in the third and final FIVB Beach Volleyball World Tour event in Cancun, Mexico.

Olympic-bound Alix Klineman and April Ross picked up their third medal of the world tour and second in a row, while Phil Dalhausser and Nick Lucena won their first medal in two years. Of particular importance to Dalhausser and Lucena was the opportunity to gain ground on Taylor Crabb and Jake Gibb in the Provisional Olympic Ranking. Dalhausser and Lucena came into the tournament as the No. 2 U.S. team, and will leave tied with their Team USA counterparts.

Klineman and Ross faced a familiar opponent in rivals Sarah Pavan and Melissa Humana-Paredes of Canada. In a matchup of the top two women's teams in the world, Klineman and Ross were able to score a rare straight-set 21-16, 21-15 victory against an opponent they typically play close matches against. Ross is a two-time Olympic medalist while Klineman will be making her first Olympic appearance.

A long-awaited medal came just at the right time for Dalhausser and Lucena, as the duo was able to put themselves in strong position to qualify for the Games with a 21-19, 21-15 victory over Adrian Carambula and Enrico Rossi of Italy. The duo narrowly missed a medal at the Katara Beach Volleyball Cup in March, losing the bronze-medal match to Crabb and Gibb. Dalhausser, an Olympic gold medalist, and Lucena, an Olympian, came into the tournament ranked 13th in the world, just on the edge of missing the Games.

The top 15 teams per gender, with a maximum of two per country, will qualify for Tokyo. Klineman and Ross are the only U.S. team that has mathematically clinched qualification. Two events remain on the World Tour calendar within the Olympic qualification period that closes June 14.
Todd Kortemeier is a sportswriter, editor and children's book author from Minneapolis. He is a contributor to TeamUSA.org on behalf of
Red Line Editorial, Inc.