Tokyo Bound: Meet The U.S. Women's Gymnastics Team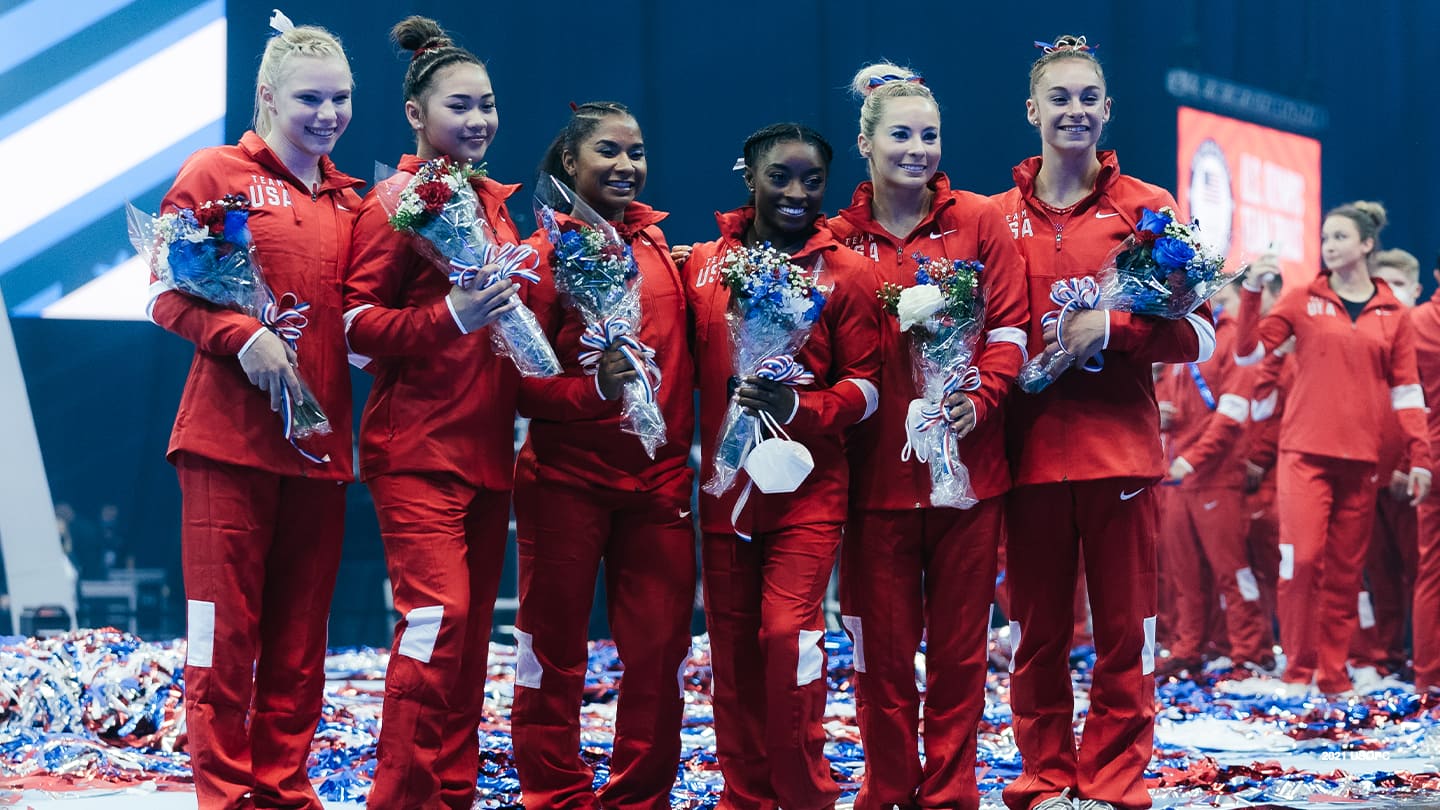 Jade Carey, Sunisa Lee, Jordan Chiles, Simone Biles, Mykayla Skinner and Grace McCallum pose for a photo after being named to the U.S. Olympic Team on June 27, 2021 in St. Louis.
ST. LOUIS - The U.S. women have dominated international gymnastics for the last decade-plus. Now we know the six women who will look to extend that reputation at the Olympic Games beginning next month in Tokyo.

Simone Biles, so good she's got a goat — Greatest of All Time — bedazzled onto her slippers, is headed to her second Olympics alongside Sunisa Lee, Jordan Chiles and Grace McCallum. In addition, Jade Carey and MyKayla Skinnerqualified for Tokyo as individuals.

The full contingent was introduced following the conclusion of Sunday's competition at the U.S. Olympic Team Trials in St. Louis.

Since winning the team silver medal at the 2008 Olympics in Beijing, the U.S. women are undefeated in the Olympic and world championships team competitions, a combined seven victories. The winning streak goes even longer in the individual all-around, with a U.S. woman having won every Olympic gold medal since Carly Patterson in 2004, and 10 of the 12 world titles during that span.

Those streaks are expected to continue in Tokyo, while the six American women should also be favorites to come home with a handful of individual medals, too.

Here's a look at the squad.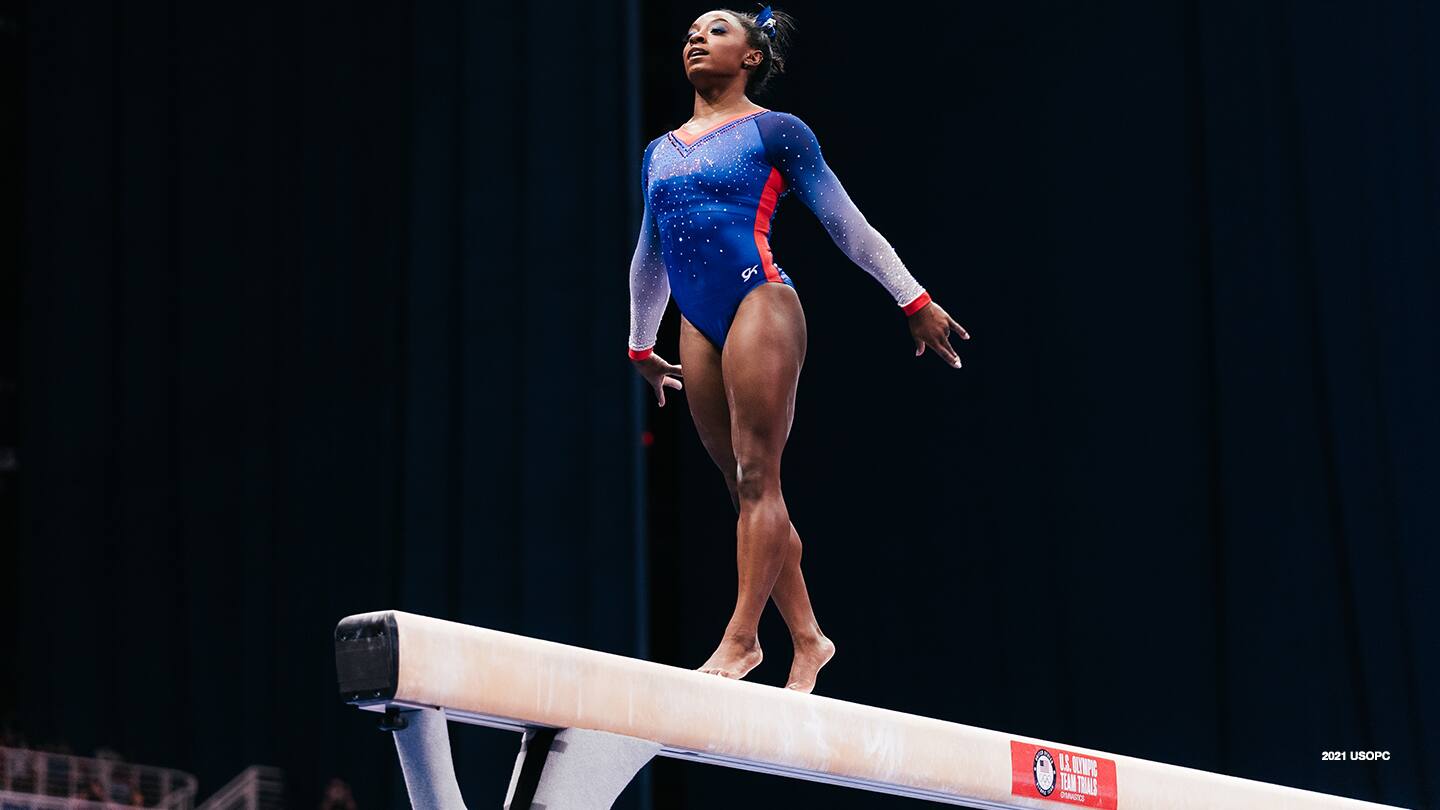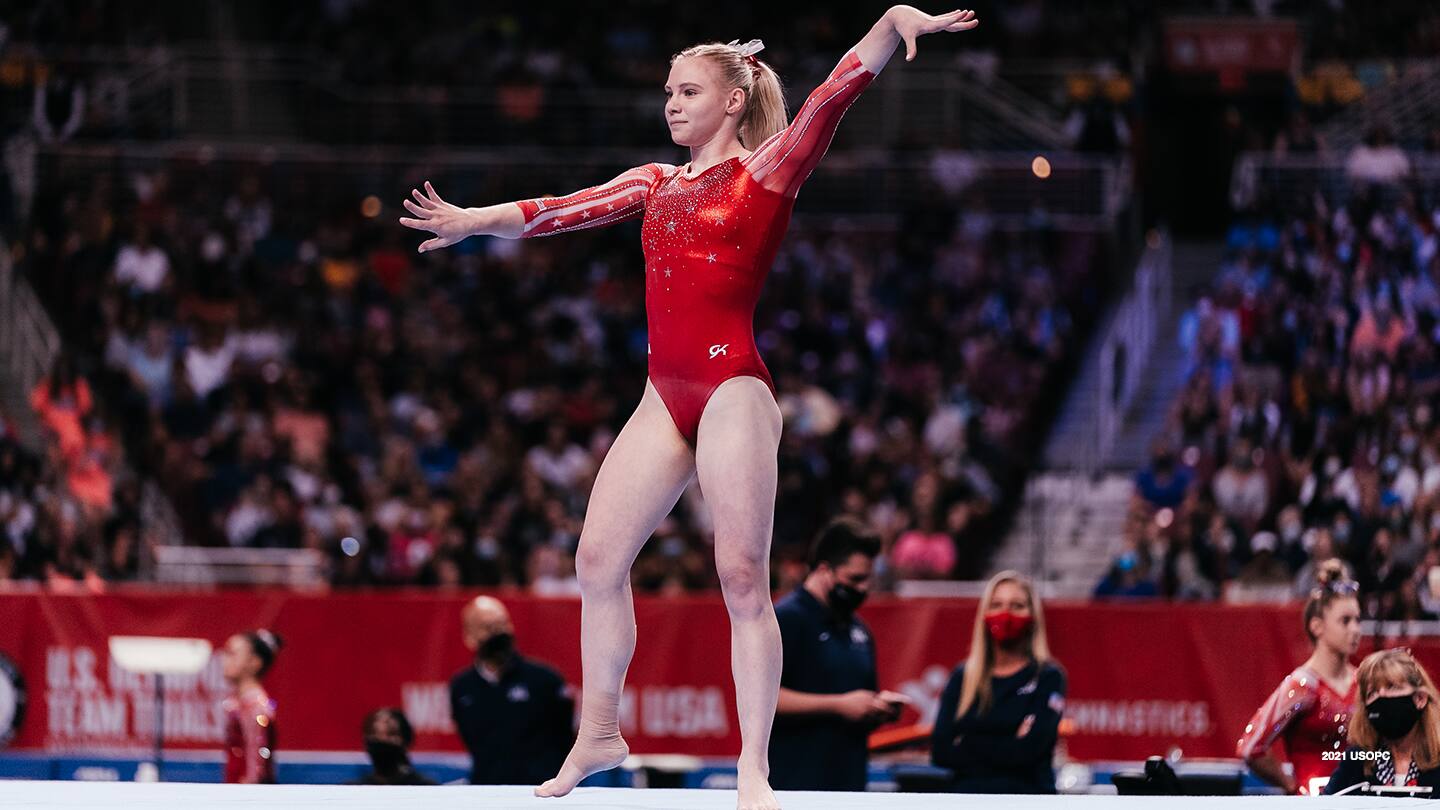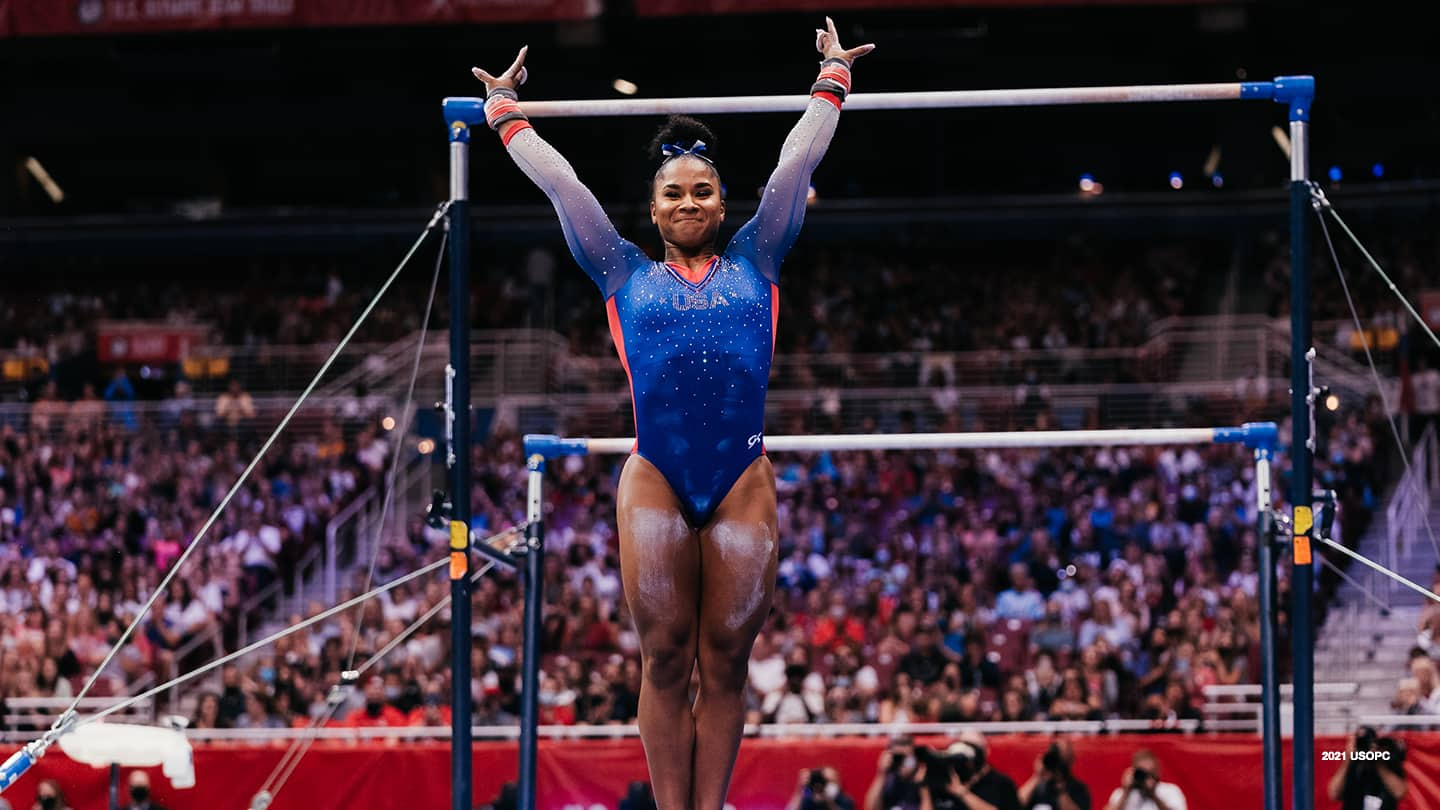 Lee's life turned upside down right as her elite gymnastics career was taking off. Just days before heading to her first senior U.S. championships in 2019, Lee's dad, John, became partially paralyzed after falling from a ladder. The Minnesota native decided to still compete, and all she did was finish as runner-up to Biles. Lee has since gone on to win a full slate of world championships medals — gold with the team, silver on floor, bronze on uneven bars — before claiming another U.S. runner-up finish earlier this month.

The journey to get here has come with more hardship, though. While John Lee has made progress in his recovery, an aunt the gymnast was close with died of COVID-19. Two weeks later, her uncle died too. This all came as the Lee was grappling with the reality that the Tokyo Games she'd been working toward had been pushed back a year. "You don't think something like this would ever happen to you," the gymnast who goes by Suni told the Minneapolis Star Tribune. "And when it did, it was like everything hit all at one time."
With her parents in the crowd at nationals and trials, Lee, 18, has looked the part of an Olympian. While recovering from an ankle injury earlier this year, Lee said she heard the whispers about whether she could be an all-arounder at the Olympics. So the future Auburn Tiger went out and posted the second best all-around scores at both nationals and the trials. Now she's not only an Olympian, but also the first Hmong American to make a U.S. Olympic Team. While Lee could no doubt factor into the all-around in Tokyo, the event to really pay attention is the uneven bars, where she starts with a world-class 6.7 difficulty score and connects a seemingly never ending chain of skills like it's no big deal. If she can hit that routine in Tokyo, Lee could come home with a gold medal.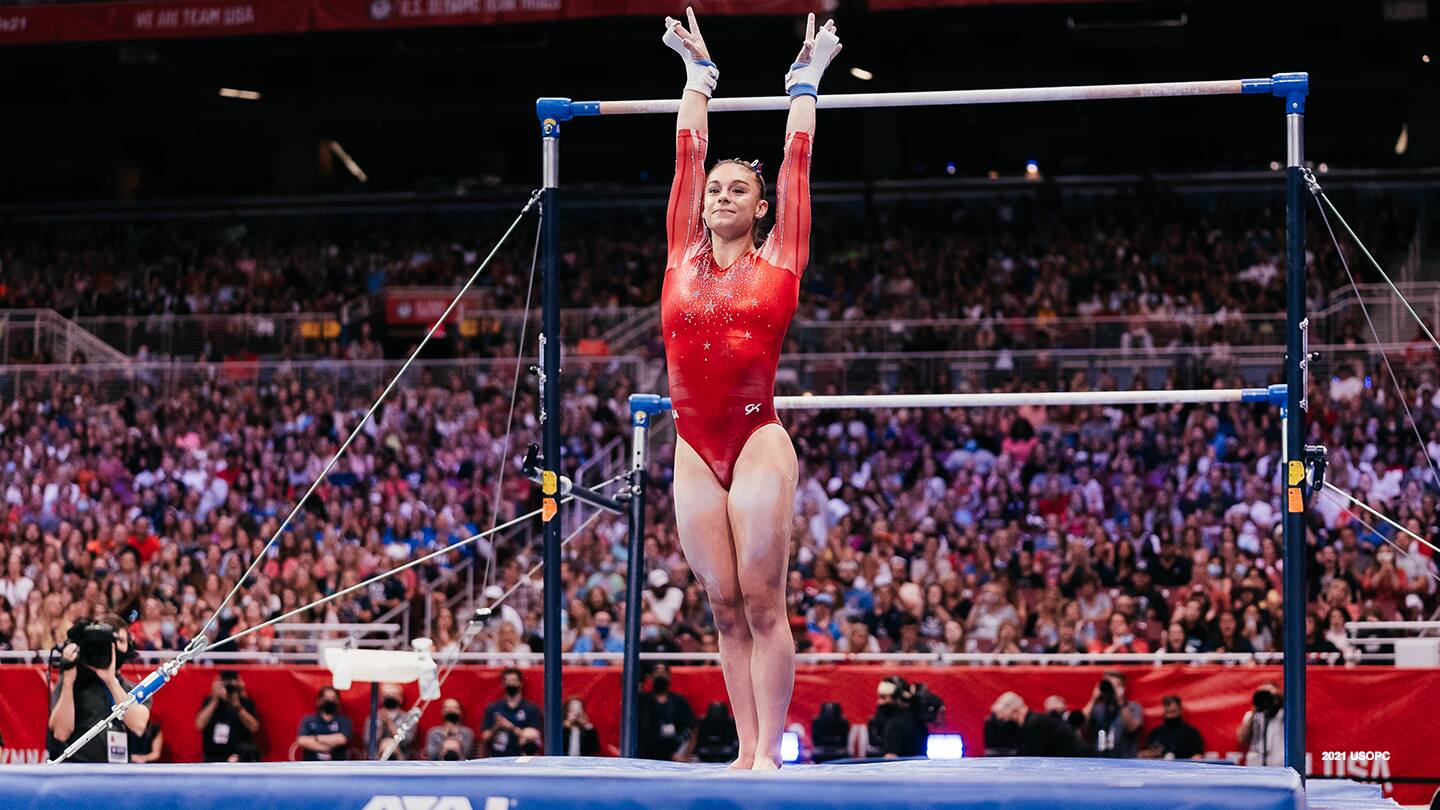 McCallum simply bided her time. With Biles always considered a lock for Tokyo, and Lee and Chiles establishing themselves as favorites at the U.S. championships, McCallum found herself as one in what appeared to be a crowded field competing for that fourth and final spot on the team.
Tied for seventh after nationals, McCallum knew she had the right stuff if she could just hold on and be consistent. The Minnesota native, 18, is one of the most experienced gymnasts in the cohort, having been part of the world-title-winning U.S. teams in 2018 and 2019.
Still, that was easier said than done. After undergoing surgery on her hand, McCallum still wasn't at her sharpest at trials. What she did do, however, was avoid any of the major mistakes that could singlehandedly take a gymnast out of contention. She provided vault and bars scores to the team final at the 2019 world championships, though she might be best known for her work on the balance beam. She was top five on bars, beam and floor at trials.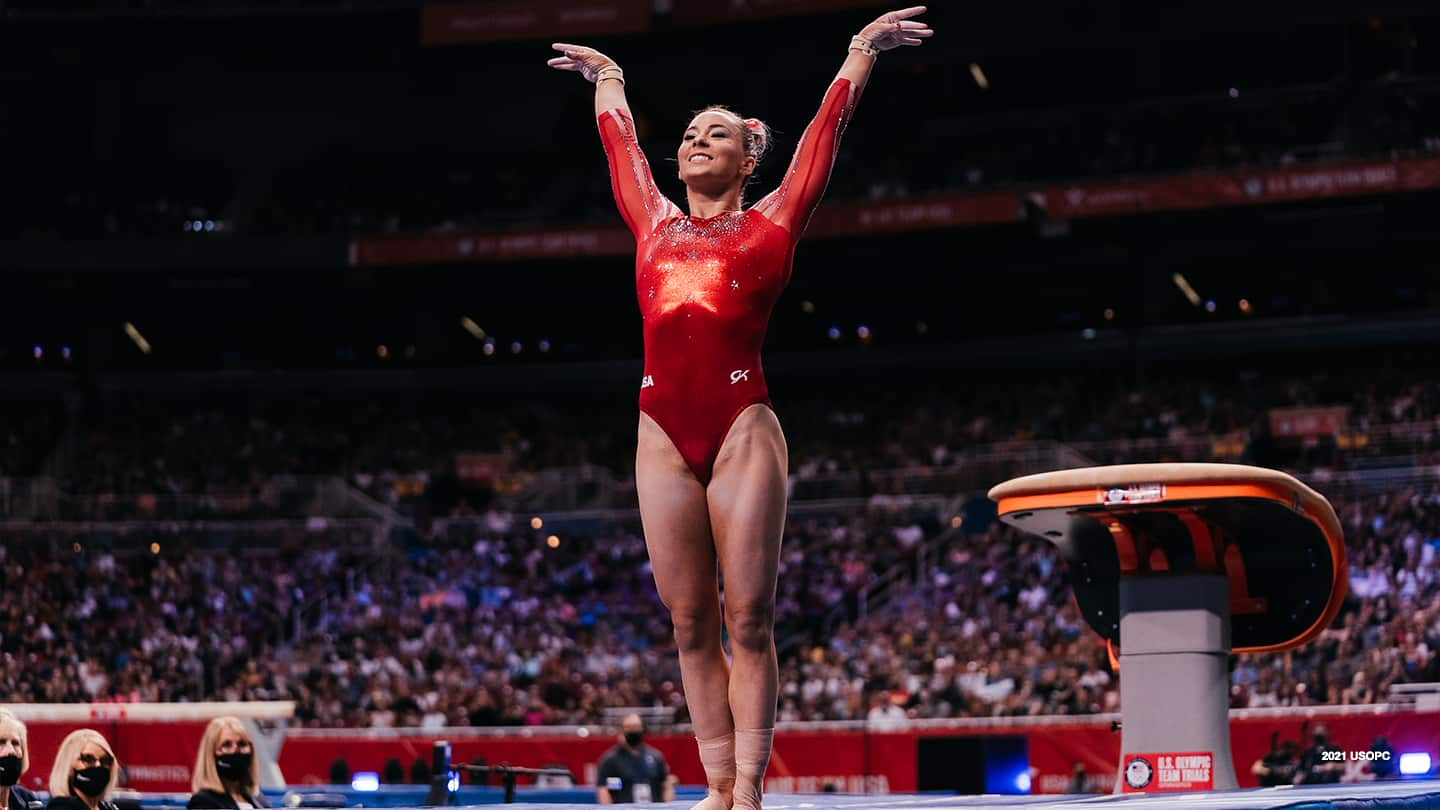 Chrös McDougall has covered the Olympic and Paralympic Movement for TeamUSA.org since 2009 on behalf of
Red Line Editorial, Inc.
He is based in Minneapolis-St. Paul.