Ten Memorable Moments From The Paralympics "Super Trials" In Minneapolis
by Stuart Lieberman, Chrös McDougall, Karen Price
Nicknamed the "Super Trials," this weekend's U.S. Paralympic Team Trials for Cycling, Swimming and Track and Field lived up to the billing.


Taking place across Minneapolis and a nearby suburb, the trials highlighted some of Team USA's top Paralympic athletes, with the three days of action seeing multiple records broken, no shortage of thrilling finishes and Paralympic dreams realized for dozens of athletes.


Here's a look at 10 memorable moments from the decidedly super trials.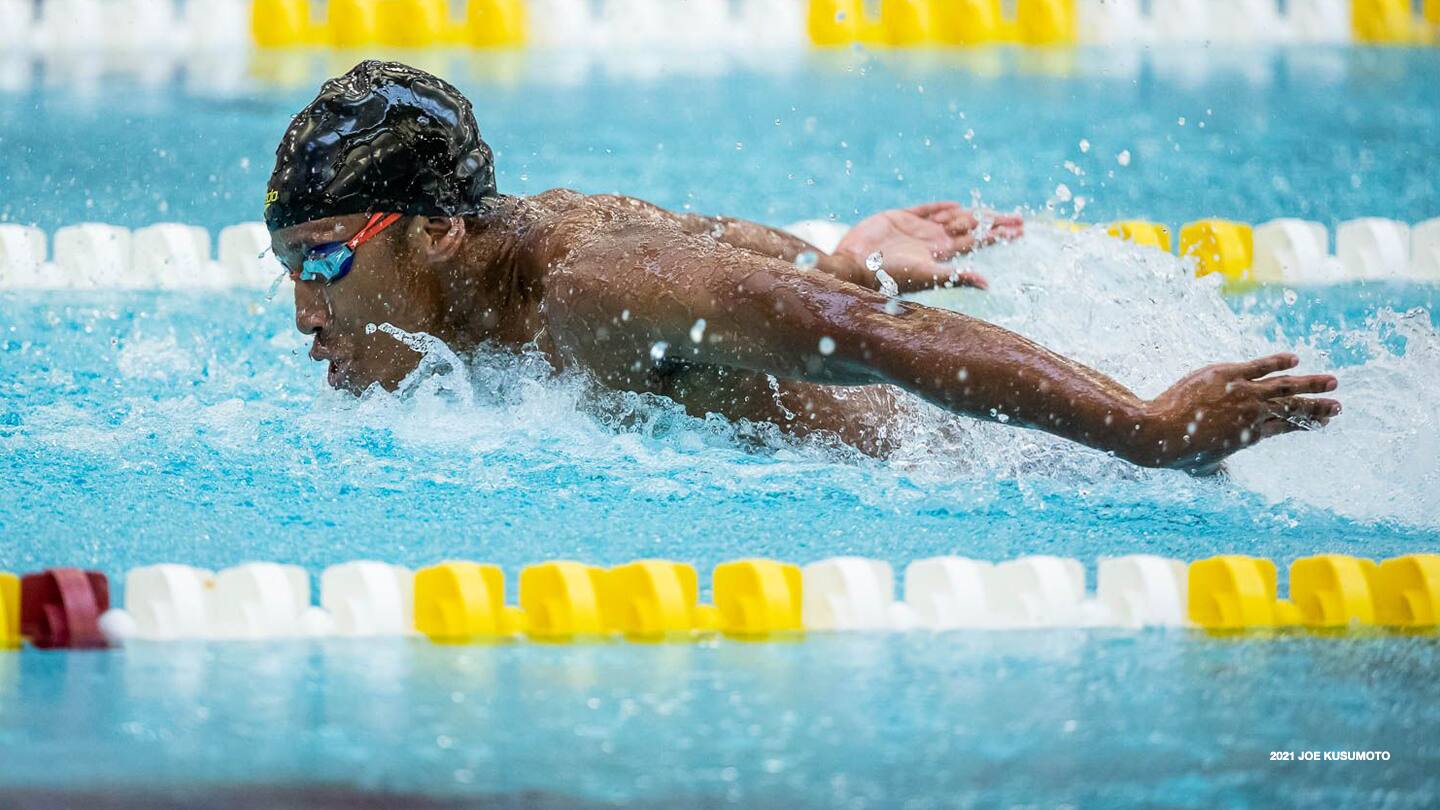 Super Sapp's Speedy Swims
Lawrence Sapp was on fire during the men's S14 100-meter butterfly final on Saturday. After finishing first in the morning preliminaries with a time of 57.11, the Waldorf, Maryland, native was even faster in the final later on that evening. Not only did he set a new American record with a time of 56.10 seconds, but he also set one with his time of 26.15 seconds in the 50-meter split. The 19-year-old touched the wall, saw his time, heard the announcer call out the new record and couldn't contain his excitement. He pointed at the scoreboard, slapped the water and let out a yell, followed by another. "My times were really good so I was really happy with that," he said. "I did great this weekend. I was proud of myself."

Jubilation For Justin
Justin Phongsavanh only had to cross one state line from Iowa to Minnesota to compete in his first U.S. Paralympic Team Trials, where he broke the world record in the javelin with a throw of 33.29 meters. "First things first, was making sure I make the team, and after that I'll be working to strive for a gold medal," he said. Six years removed from being gunned down in a fast food parking lot, resulting in paralysis below his waist, the 24-year-old is now expected to be a shoe-in for the Paralympic Games Tokyo 2020 roster.

Hometown Swimmers Shine
The women's S9 400-meter freestyle final turned into a hometown showdown between Natalie Sims, of Edina, Minnesota, and Summer Schmit, of Grant, Minnesota. The two pushed each other throughout the first 200 meters of the race, and the last 50 turned into a dogfight. The finish couldn't have been any closer. Sims, who competed in the 2016 Paralympics in Rio, touched the wall in 4:57.85 and just barely edged 17-year-old Schmit, a Paralympic hopeful who finished in 4:57.86. "It's a gut buster for sure," Sims said of the race. "You know when you feel it in your stomach, like, 'Oh my gosh, this is so hard.' If you don't feel it by the end you know you didn't swim it right. So I felt that as soon as I finished. When you feel that gut feeling and your legs feel like jello you know you swam it right."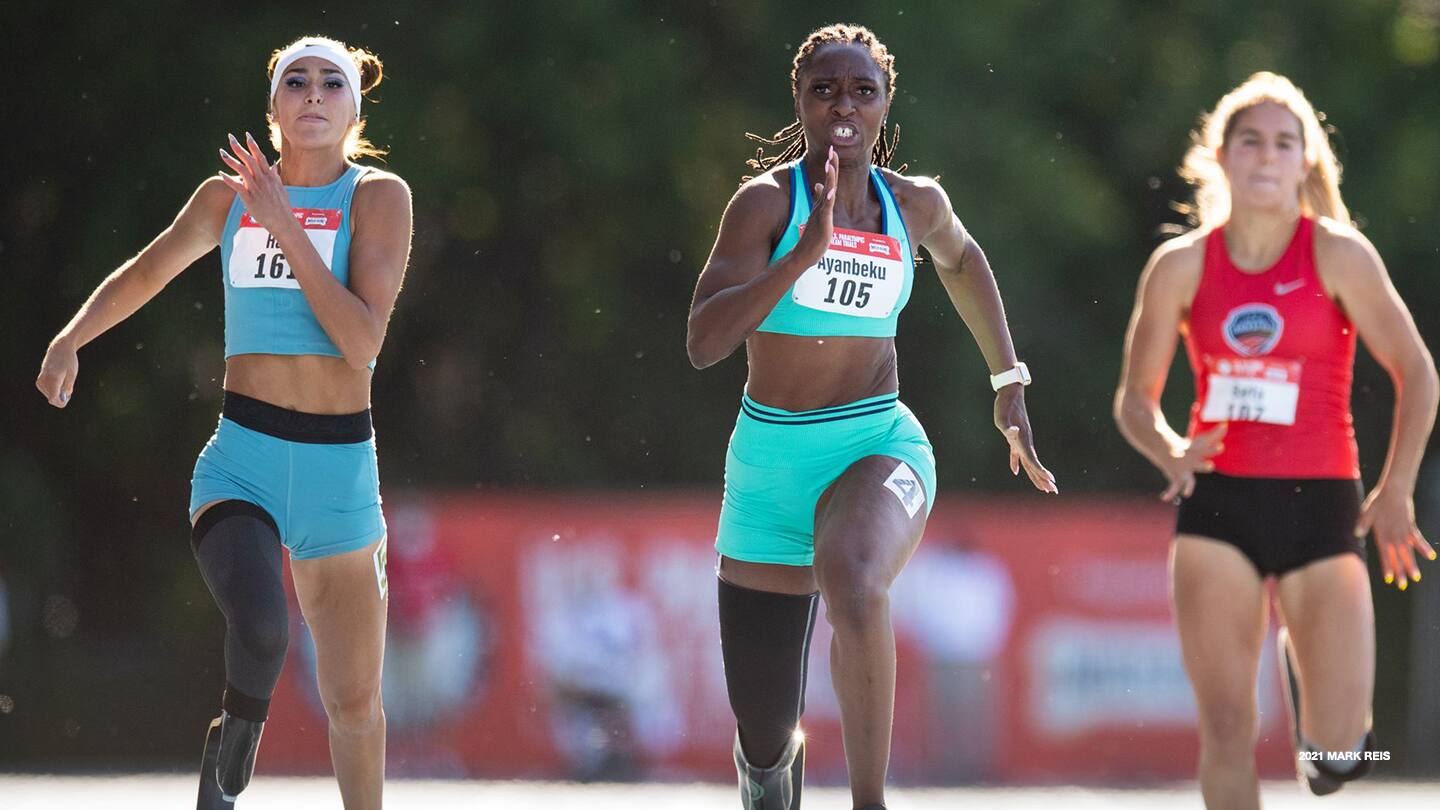 A New Star Sprinter
There's a new star sprinter in town and her name is Femita Ayanbeku. A social butterfly from a family of eight children, the Boston native flew on the track to break four-time Paralympian April Holmes' 15-year-old American record in the 100-meter T64. Clocking in at 12.84, she was only two-tenths shy of the world record. "I'm just really excited for the whole Paralympic Movement. I'm making history with my American record and NBC's making history with their coverage, so it's a great time to be a part of the movement," she said.

Shawn And Then Sam
Shawn Morelli's Para-cycling bona fides are well established as a two-time Paralympic gold medalist in Rio, once on the road and once on the track. So when the Meadville, Pennsylvania, native charged up the final climb and crossed the finish line with the fastest relative time of the day in Saturday's 17-kilometer time trial, there was reason to believe her result would stick. Then Rio teammate Sam Bosco arrived with an even faster time. The two Paralympic medalists — Bosco won two bronze medals in Rio — both compete in the women'a WC4 classification, using standard bicycles, and they ended with the top two women's times relative to the Tokyo qualifying standard. "My husband wanted me to come out here and say I was the fastest girl on this side of the Mississippi," said Bosco, a native of Upland, California. "I just wanted to live up to it."

From Long Island To World Records
Anastasia Pagonis is just 17 years old and making her U.S. Paralympic Team Trials debut, but the visually impaired teen from Long Island proved she's a contender. First she set a world record in the preliminaries of the S11 400-meter freestyle, then she lowered it in the final with a time of 4:56.16. The record before she got a hold of it belonged to Liesette Bruinsma of the Netherlands and stood at 5:02.19. Pagonis also set an American record in the preliminaries of the women's 100-meter freestyle, making her first two races ever at the Paralympic Trials very memorable. "It's really exciting," she said. "I never thought this would end up happening when I lost my vision two years ago. I never thought I would be here. So just being in this environment is exciting."

The Mentee Surpasses The Mentor
Newcomer Jonathan Gore put together an impressive performance to win the 200-meter T64 in 22.96 and beat two-time Paralympian Jarryd Wallace, the man who recruited him to the sport. Gore had an impressive career on the track at Concord University before losing his lower left leg to a lawn mower accident three years ago. He reached out to Wallace on Instagram to learn about Para track and field and help him find a running blade with the right fit. Now, the mentee has surpassed his mentor.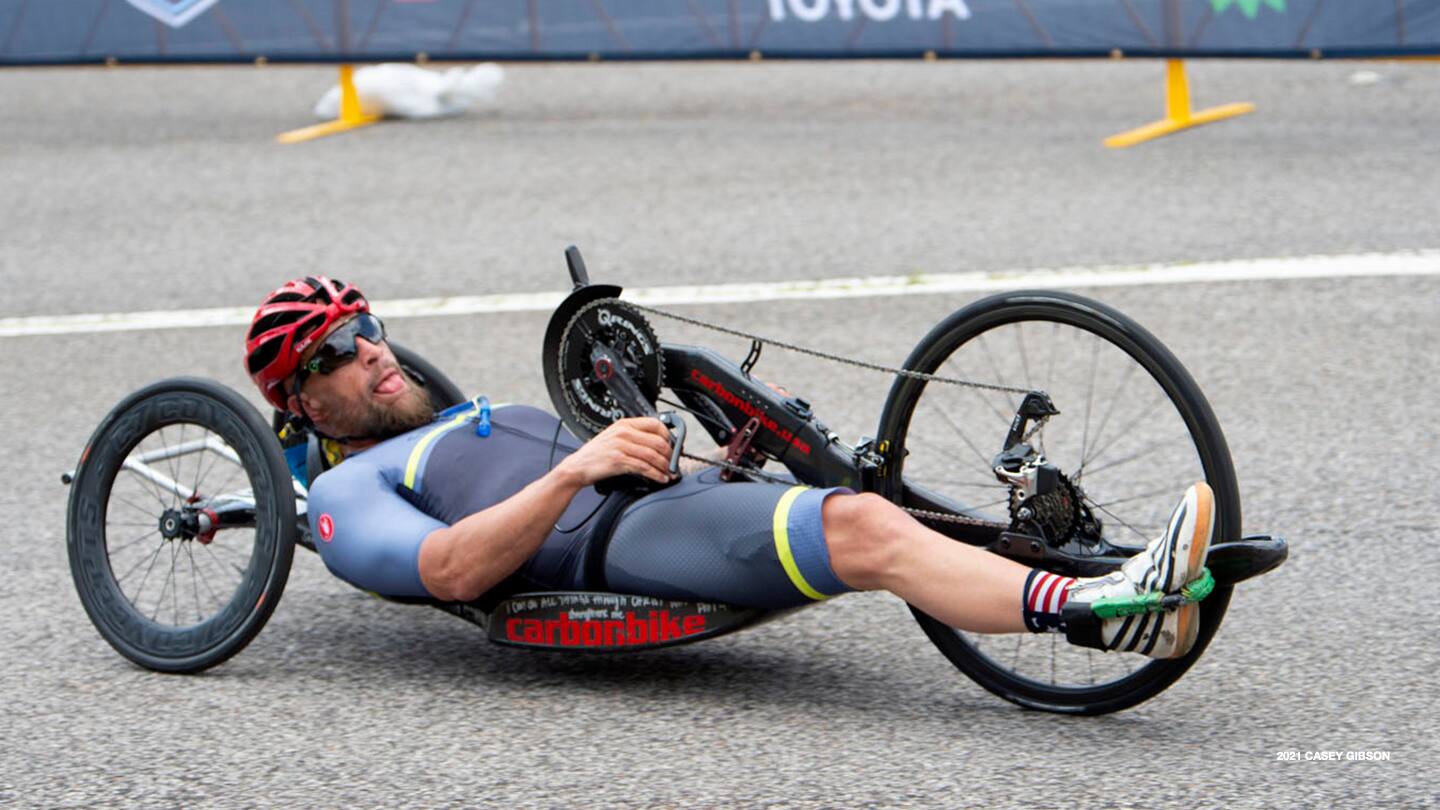 Tom Davis Was Ready To Race
Tom Davis was just itching to race. With the Tokyo Games postponed and nothing on the schedule last August, the Para-cycling veteran did the only thing he could think of: He organized the Angola Handcycling & Cycling Weekend in the small Indiana town from which he hails. On Saturday, Davis made up for lost time with a dominating performance in the MH4 17K time trial along the scenic West River Parkway. His time relative to the Tokyo standard was the best of any cyclist on the sunny Midsummer weekend day in the City of Lakes. "I've been waiting for this for almost five years now," Davis said. "Everything I've been doing for the last five years has been going to get to that race. So, hopefully, we're on our way."

Records Fall When Zach Shattuck Hits The Pool
Zach Shattuck set a slew of American records this weekend, including one he wasn't even expecting in the 50-meter butterfly. It was a strong performance for the Paralympic hopeful who's competing in his second trials, and he enjoyed some close battles this weekend with Connor Gioffreda. In the S6 50-meter butterfly, Shattuck finished in 33.33 seconds for the record, with Gioffreda touching in 34.54. The next night in the 400-meter freestyle they were neck-and-neck in the final meters. This time it was Gioffreda who got better of Shattuck with a time of 5:30.74. Shattuck finished in 5:30.87. Shattuck called the race, along with the rest of the weekend, a lot of fun. "To be in the position I am now versus back then, I mean, I was a kid who was nervous and just excited to be (at the trials), really," he said. "Now I have more experience and I've gotten to meet a lot of really cool people. I'm in a much better position than I was five years ago."

The Next Tatyana McFadden?
Ahead of the weekend, 17-time Paralympic medalist was praising the potential of 18-year-old Hannah Dedrick, an up-and-coming T54 wheelchair racer from Liberty Lake, Washington. And she was not wrong. Dedrick came out and beat eight-time Paralympic medalist Cheri Madsen by one-hundredth of a second in a squeaker of a finish in the 100-meter sprint. Dedrick is expected to attend the University of Illinois next year, but may be making a pit stop in Tokyo first.
Stuart Lieberman, Chrös McDougall, Karen
Price
This story was produced for TeamUSA.org on behalf of
Red Line Editorial, Inc.