100 Butterfly Ecstasy: Caeleb Dressel Earns Second-Straight Qualification at Olympic Trials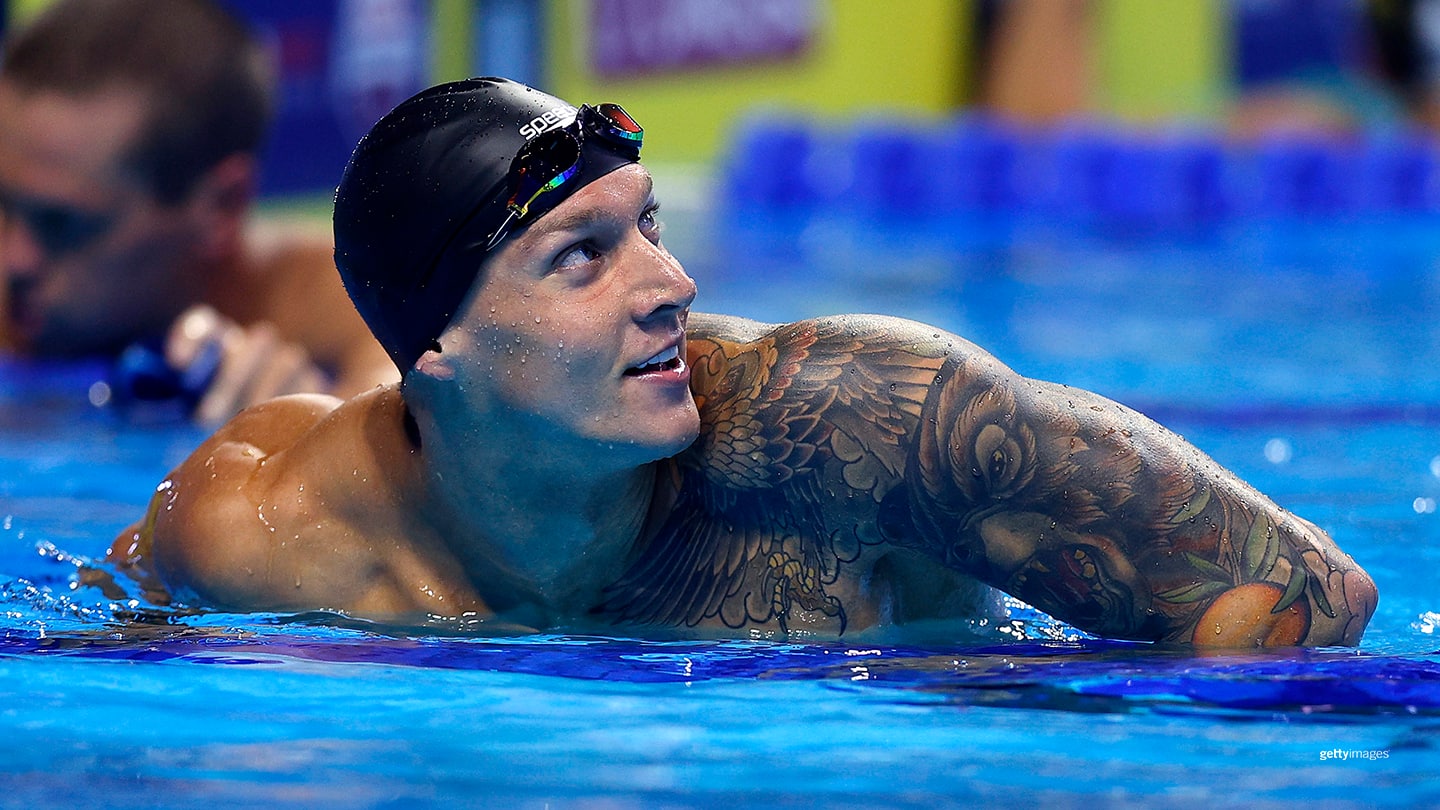 Caeleb Dressel reacts after the Men's 100m butterfly final at the 2021 U.S. Olympic Team Swimming Trials on June 19, 2021 in Omaha, Neb.
OMAHA, Neb. – Two-time Olympic gold medalist Caeleb Dressel spearheaded the men's 100-meter butterfly final, qualifying for his second event at the 2021 U.S. Olympic Team Trials – Swimming this evening.

After qualifying in the 100-meter freestyle on Thursday night, the 24-year-old focused up and secured his second event at the Olympic Games Tokyo 2020 – the 100 butterfly – having swam a 49.87 in tonight's final, his fifth sub-50 butterfly swim ever.

"The goal of this meet is making the team," Dressel said. "I'm never going to just look past the semifinal or prelim and think I'm guaranteed a spot. So, the goal was making the team in the fly. We did that."

Similar to his semifinal swim (49.76), which was the third-fastest of all time, Dressel was on track to break his own world record (49.50) that he set at the 2019 world championships, falling short in the lap by only 0.37 seconds.

"I would have liked to have been a little faster just to try to put a little more of a show on for the home crowd," Dressel said regarding his attempt to break his own world record. "We've been missing out for a meet for a while now, so I would have liked to be a little quicker in the fly but it's fine. I made the team."

Dressel now owns seven out of the top 10 all-time performances in the 100 butterfly, with only former U.S. teammate Michael Phelps (4th – 49.82 in 2009) and Serbian swimmer Milorad Čavić (7th – 49.95, 8th – 50.01 both in 2009) holding three of the others.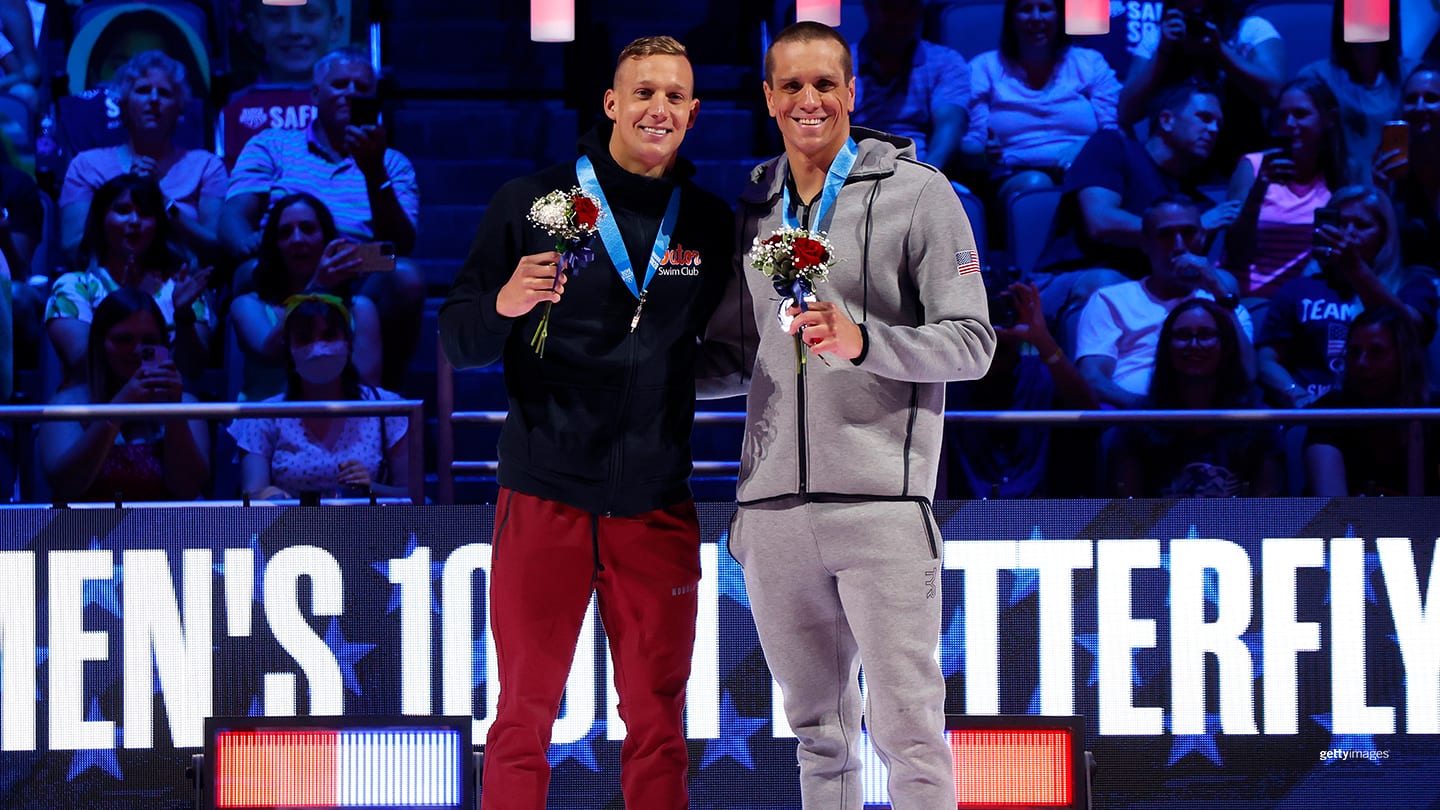 Tom Shields, 29, who finished second with a time of 51.19, secured his own Olympic berth for Tokyo 2020. The California Aquatics swimmer competed at the Olympic Games Rio 2016, where he won gold in the men's 4x100-meter medley. He more recently competed for Team USA at the Pan American Games Lima 2019, winning gold in two events: the 100-meter butterfly and 4x100-meter medley relay.
For Dressel, he will be returning to his second Games, having won two gold medals – in the 4x100-meter freestyle and 4x100-meter medley relays – from the Olympic Games Rio 2016.
While Dressel said he would have liked faster times in the 100 butterfly and 50 freestyle event, he was overall happy with executing his plan of qualifying for Tokyo in multiple events.
"I'm in the final now, I got a morning off so I'm excited [to compete in tomorrow's 50 freestyle final]. This meet's going as according to plan as it possibly could have, so I'm happy with it."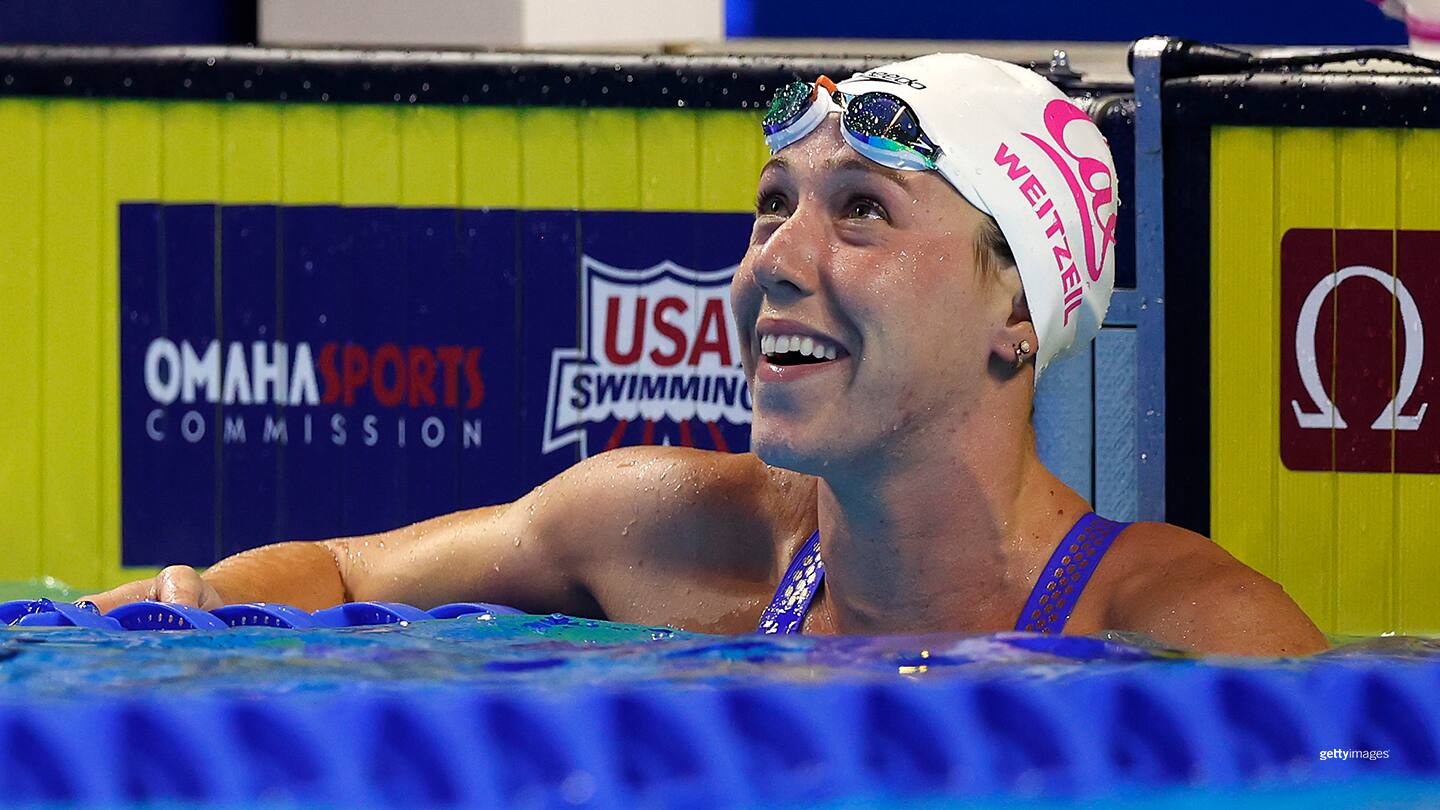 Abbey Weitzeil Sets Personal Record, Dressel and Michael Andrew Lead in 50 Free
Semis
Two-time Olympic medalist Abbey Weitzeil led the field in the women's 50-meter freestyle semifinals, breaking her personal record by 0.01 in 24.27.
"My plan tonight was to go over my race plan and get a lane for tomorrow," Weitzeil said. "So, coming out with a best time, I was really shocked when I saw the screen, and I'm excited for tomorrow, but I can't let my guard down."
Torrie Huske and Simone Manuel followed behind her in 24.45 and 24.50, respectively. Manuel, a two-time Olympic gold medalist in Rio 2016, is still fighting to qualify for Tokyo 2020 having missed out on yesterday's 100-meter freestyle finals.
"I don't quit. I'm a person that fights till the end," Manuel said. "Even though the 100 [freestyle semis] didn't go the way that I wanted, I never know what the 50 is going to be like if I don't go out there and try and give my best effort, and I have a lot of pride in what I do. I have a lot of pride in the work that I put in and out of the pool to be successful."
Dressel completed a double tonight, taking first in the men's 50-meter freestyle semis with a 21:51 alongside his 100 butterfly victory. Michael Andrew followed closely behind with a 21.55 to take second place.
"The plan for tomorrow is to go out and win it," Andrew said. "Obviously, Caeleb has a good lead there with the 21.51 and we'll see where he goes now, but I was really happy with it.
Andrew has qualified for two events already – the 200- and 400-meter individual medleys – and is looking to finish first heading into tomorrow night's 50 free final.
"[The] race felt super smooth, in control the whole way, and I think I have more in me for finals. I think what will be nice about finals is that we'll have a little more nerves, a little more jitters, because I'm just having fun now. Like this is what I've been waiting for all week is the 50."
Justin Limoges is a 2020 sports communication graduate from Bradley University, originating from Newport, Vermont. He is a digital media assistant for TeamUSA.org.