With 2020 Behind Him, Wheelchair Basketball Player Matt Scott Is Staying Positive And Looking Forward To 2021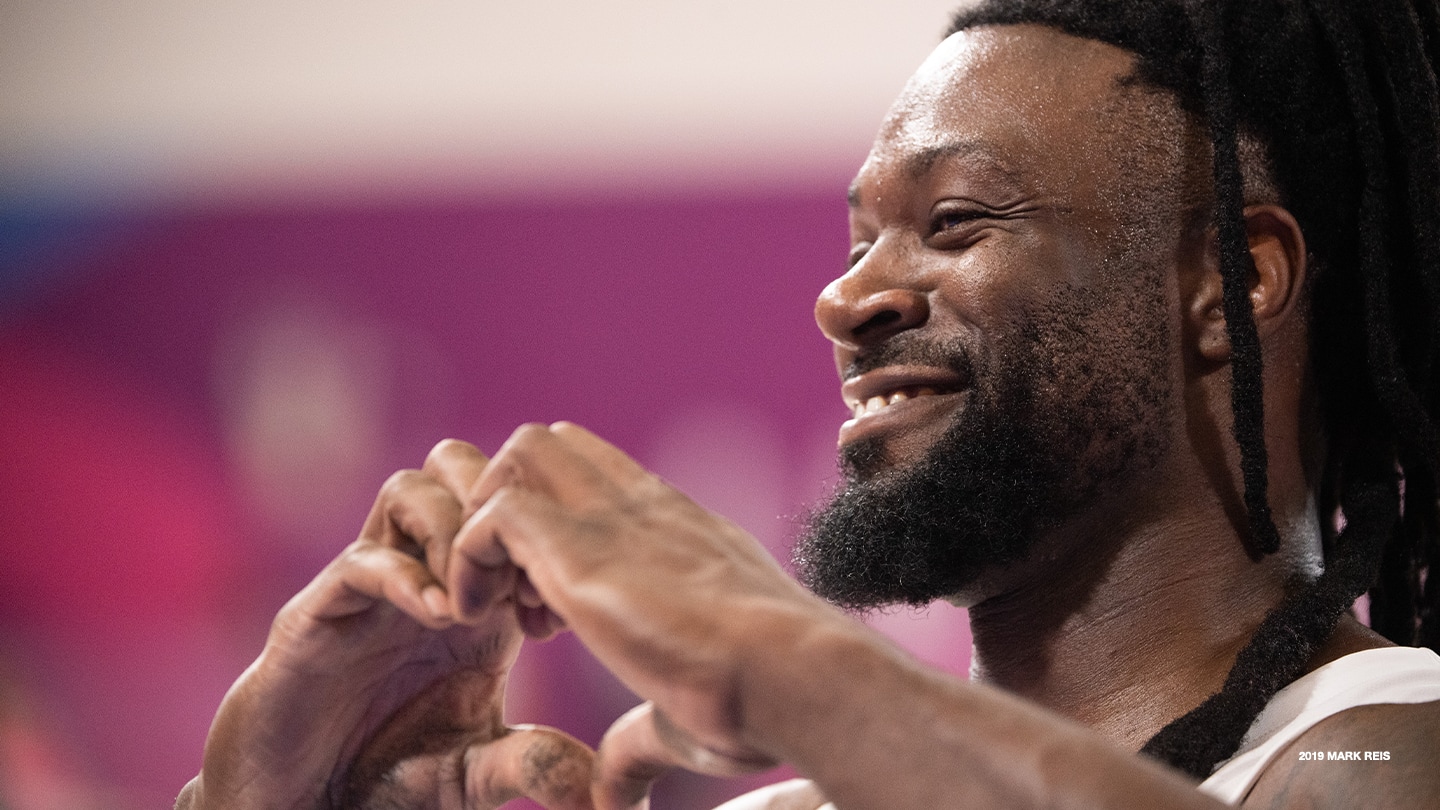 Matt Scott smiles at the Parapan American Games Lima 2019 on Aug. 31, 2019 in Lima, Peru.
It's usually so easy for me to look back on the on the past year. I can typically give a vivid reflection on how the year unfolded for me personally.

Typically there are some ups and downs, a bit of adversity to overcome, some gratitude extended for new relationships, connections, and opportunities. Then I am usually able to wrap it up with a shiny bow of the lessons I've learned throughout those 365 days and how I plan on approaching the next.

The keyword being typically. There was nothing typical about 2020 from where I'm sitting. I think that's something we can all agree on.

Vulnerability was at an all-time high. The words uncertain and impossible were feeling synonymous at times.

Forgive me for the overused pun, but 2020's vision was not clear at all. Not in the slightest.

However, as I reflect on 2020, I couldn't be more proud to be an athlete. The problem solving, the resilience, our determination to make sports a reality again, using our voices and platforms for change and of course the positivity.

It was contagious— wait, is it too soon? Perhaps contagious was a poor choice of words, but you get what I mean.

When sporting events were halted, we all started working out virtually. We went from push up challenges to full blown virtual athletic events. Gyms are shutdown? No problem – we turned will just turn our living rooms and garages into 24-hour fitness centers. Didn't have the equipment? We became resourceful. Household items make pretty good weights.

While the pandemic was creating more questions, we found answers and we weren't going to give up.

The solidarity shown throughout this period motivated me to keep working towards the goals I set at the beginning of the year. Being an athlete has always been something I've taken great pride in, and 2020 made me proud of us all.
As we transition into a brand, new year and prepare ourselves for the new, inevitable challenges we will face, I'm beginning this year with the utmost confidence that sports will prevail no matter what the circumstances. Rain or shine. Pandemic or no pandemic.

My biggest goal this year is to do my part to uphold the standards we were able to set in 2020. I want to maintain the positive impact that athletes have had on the world. The competitive spirit we've exuded and the "no excuses" mentality that has got so many people through a unanimously difficult time, whether they play a sport or not.

As athletes, we have the power to bring positivity to the world. Let's be honest - the world could use more positivity right now, so try to spread a little love and hope. Positivity is contagious—pass it on!
Matt Scott is a four-time Paralympian and two-time Paralympic medalist in wheelchair basketball. Scott is currently training for the Paralympic Games Tokyo 2020 next summer.