News
Kaleo Kanahele Maclay
Two-Time Paralympic Medalist Kaleo Kanahele Maclay Shares The Importance Of "Starting Somewhere"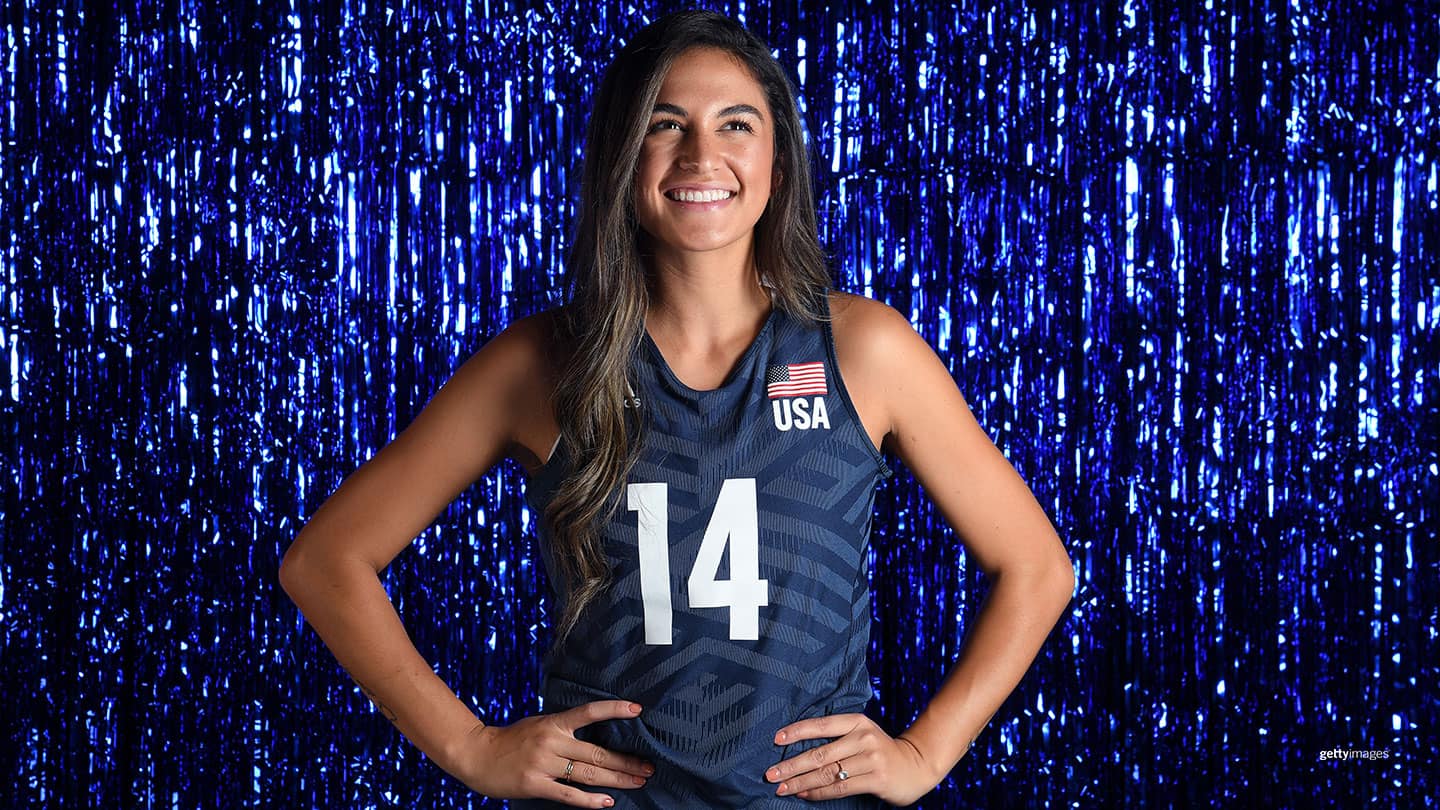 Kaleo Kanahele Maclay poses for a portrait during the Team USA Tokyo 2020 shoot on Nov. 20, 2019 in West Hollywood, Calif.
Have you ever felt stuck in a box, not all too sure of how you got there?

Growing up, my sister and I figured out pretty early on that I would be the athlete in the family and she would be the artist. Each of us enjoyed sports and art. My sister, Kau'i, even went on to play college basketball, but somehow it just stuck that I was the athlete and she was the artist.

Because of this mindset, I never wanted to try anything artistic because I knew I would never be as good as my sister (and let me tell you she is CRAZY good).

I pretty much camped, slept and made a fort in that mindset until the Paralympic Games Rio 2016.

The Rio games were an extreme high in my life.

Up to that point our team had never won a gold medal, and we had been chasing this goal of a gold medal for years; eight years for me personally. Then in Rio, my dream of actually came true. It's what we had hoped, prayed and worked incredibly hard for – we won gold.

But I hadn't prepared myself for what would come after that extreme high.

I had heard about post-game blues as almost a mythical thing, but never thought I would experience it personally. After Rio, I realized that my time on the court being an athlete could end at any time. Not to sound morbid, but it's part of being an athlete.

As an athlete, you want your team to succeed. I want new players to come in and try to beat me out of my spot. That's a healthy team. You continue to push each other and your team to new levels. But that also comes with the reality that you could potentially not make a roster, you could get hurt, and as a woman you could get pregnant and not be able to compete. Anything could happen!

At that point I knew I wanted something that I could build and hone in on beyond sports.

lt took time for me to realize that I am so much more than an athlete, and that there is more beyond the box I built for myself.

I get to be more than that. I love being an athlete but there is more beyond the court.

To get out of my box I realized I needed to start somewhere, so I took a job at a small business bakery and ice cream shop with the full intention that I wanted to watch how they ran their business. I would ask questions about how they started their business and soak up all the information I could.

I started my cookie decorating business, Cookies by Kaleo, in 2016. I remember experiencing so much self-doubt, because I had no idea what I was doing. No one I knew was decorating cookies, and there were times I had to give myself a pep talk in the mirror saying "whatever you think is cool, is cool!"

But even beyond the self-doubt, my friends, my family, my team and eventually my clientele were all supporting me!

Four years later, I just opened a coffee, bakery and flower shop in Oklahoma City with my husband, Matt, and our business partner called Flower and Flour!

I know I'm talking about my business and starting a business, but I think this applies overall in life, too.

For me, there was never a perfect time to get married to my husband, we would never have enough money or be in the perfect job scenario.
But I do know, life with him is better than life without him, same with my son Duke. There's never a perfect time to have a baby especially with volleyball, but I got pregnant and had Duke and life is better with him than it ever was without him.
I have a very "go do it" spirit, but it has been interesting with Matt because he is a thinker. When we first got our shop Flower and Flour we jumped right in — he felt rushed but the more we talked about it, the more he realized the jump is actually what got him to do it. He would have been writing himself off, never having the right building, never knowing enough and talked himself out of it, if we would have waited for the potential "perfect time."

The unknown is terrifying — but I have become more and more thankful for the unknowns. I've begun to learn along the way, and I keep learning that I have a lot to learn.

Starting somewhere looks different - in different seasons. In 2016, it looked like becoming comfortable in my creativity and working somewhere because I wanted to see the behind the scenes of a small business. Now, it looks like getting loans, lunches with investors and renovating while still being comfortable in my baking ability beyond cookies.

Being a wife, mom, athlete and business owner isn't easy, but here are a few things I've learned in starting somewhere:
Try not to discredit yourself before you've even started — nothing is wrong with learning along the way.
Leave comparison at the door — being inspired by others is beautiful, but comparison can rob creativity.
Whatever you think is cool is cool— be confident in what you like, not what you think others will like.
It's okay to ask for help — you'd be surprised how many people want to help you.
There is never a perfect time, start where you are with what you have.
I'm so thankful I started when I did and I'm thankful for all the dreams I have been able to pour myself into the past few years. I can't imagine my life without my two businesses and as chaotic as it can feel at times, I am so thankful I took the first step and started somewhere in 2016.

Because at the end of the day, I am so much more than an athlete.
Kaleo Kanahele Maclay is a sitting Volleyball player and a two-time Paralympic medalist. She is a 24-year-old wife, mom, new dog mom and a business owner.