News
Kaleo Kanahele Maclay
U.S. Sitting Volleyball Gold Medalist Kaleo Maclay Expecting Second Child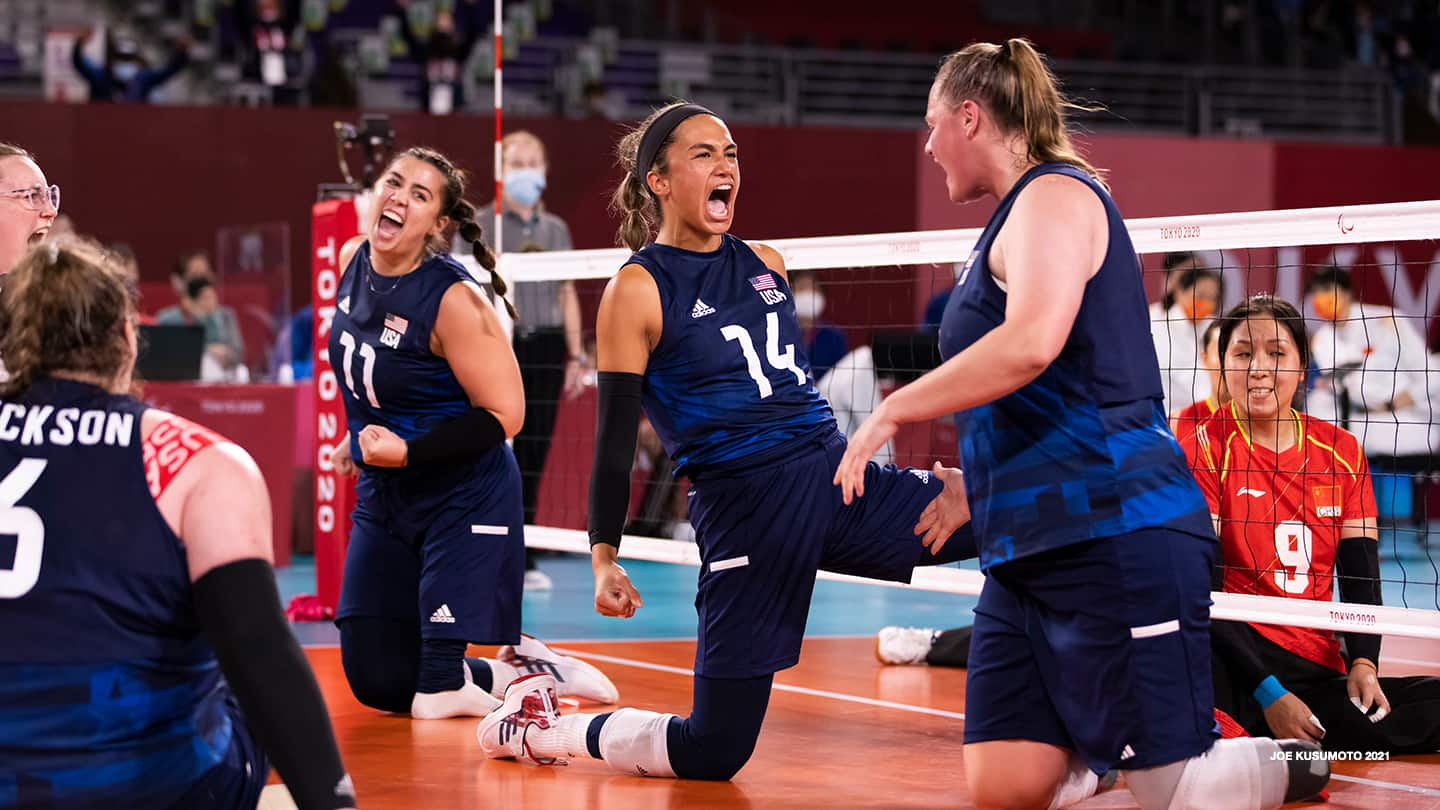 Kaleo Maclay celebrates during the women's sitting volleyball gold-medal match against China at the Paralympic Games Tokyo 2020 on Sept. 5, 2021 in Tokyo.
Kaleo Maclay did what any new mother would do upon finding out she was pregnant, share the happy news with her partner.

But most new mothers don't then go out and win a Paralympic gold medal.

But that was how it went down for the U.S. sitting volleyball player, who shared her exciting story Thursday on Instagram.
"Found out we were pregnant at the craziest time possible & I can't imagine it any other way," Maclay wrote.

It was in fact her first day in Tokyo that Maclay found out she was pregnant with her second child. After a video call with husband Matt to share the happy news, then it was time for practice as she got back to work with Team USA pursuing a second straight gold medal. An ultrasound from Team USA doctors proved all was well with who Maclay called, "Our golden rainbow baby."

Maclay, a three-time Paralympian and medalist, wasn't alone on the U.S. team as an expecting mother. Teammate Lora Webster also competed at the Games while pregnant, the second time she had done so. And Maclay had previously competed while pregnant at the 2017 World ParaVolley World Super 6.

The Maclays have been married since 2016 and in 2017 Kaleo gave birth to their first child, son Duke. The couple lives in Oklahoma City, where Kaleo owns a coffee shop, bakery and flower shop and also sells custom decorated cookies. The 25-year-old is a native of Oahu.
Todd Kortemeier is a sportswriter, editor and children's book author from Minneapolis. He is a contributor to TeamUSA.org on behalf of
Red Line Editorial, Inc.