Caeleb Dressel Weds Meghan Haila On Valentine's Day Weekend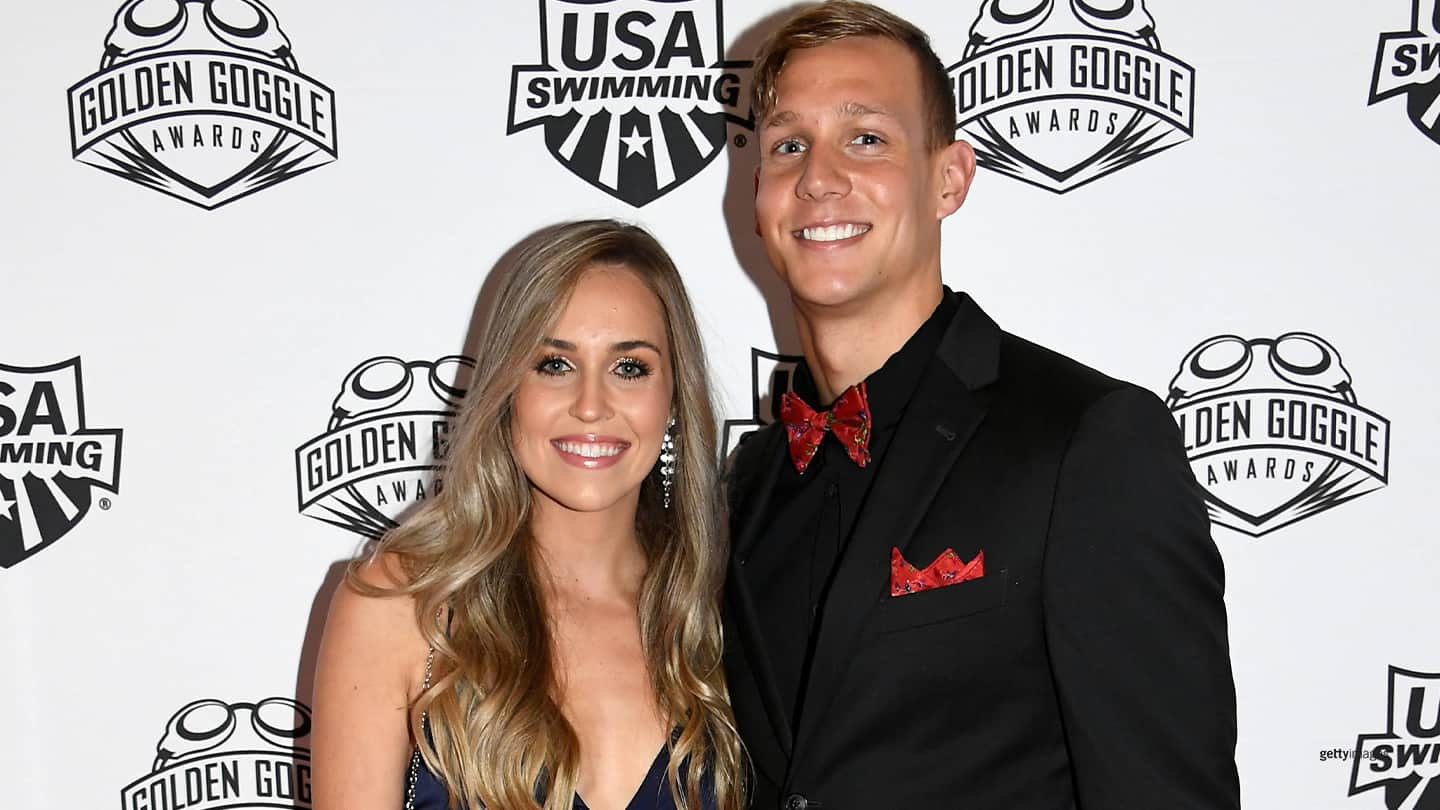 Caeleb Dressel and Meghan Haila pose during Golden Goggle Awards on Nov. 24, 2019 in Los Angeles.
Valentine's Day is a day of celebration for many couples, but Caeleb and Meghan Dressel will probably make a bigger deal out of Feb. 13.

That was when the Dressels tied the knot on their Valentine's wedding weekend in their home state of Florida.
"The best day of my life," wrote the two-time Olympic gold medalist, "thank you for all that made this day happen."
The new Mrs. Dressel concurred, calling her husband her "forever Valentine."
Dating since 2013, the couple has been united by swimming ever since they were high schoolers training with the Bolles School Sharks in Jacksonville, Florida. Caeleb went on to the University of Florida where he was a 10-time NCAA national champion. Meghan attended Florida State, where she swam for the Seminoles.
While at Florida, Caeleb made his Olympic debut at the Olympic Games Rio 2016. He was a member of two gold-medal winning teams in the 4x100 freestyle and the 4x100 medley. The next year, Dressel made his world championship debut and took home seven gold medals, adding six more in 2019. Still just 24, Dressel is expected to be one of the top competitors in Tokyo.
Todd Kortemeier is a sportswriter, editor and children's book author from Minneapolis. He is a contributor to TeamUSA.org on behalf of
Red Line Editorial, Inc.