Bobsledder Kaillie Humphries Earns U.S. Citizenship, Ability To Represent Team USA At Games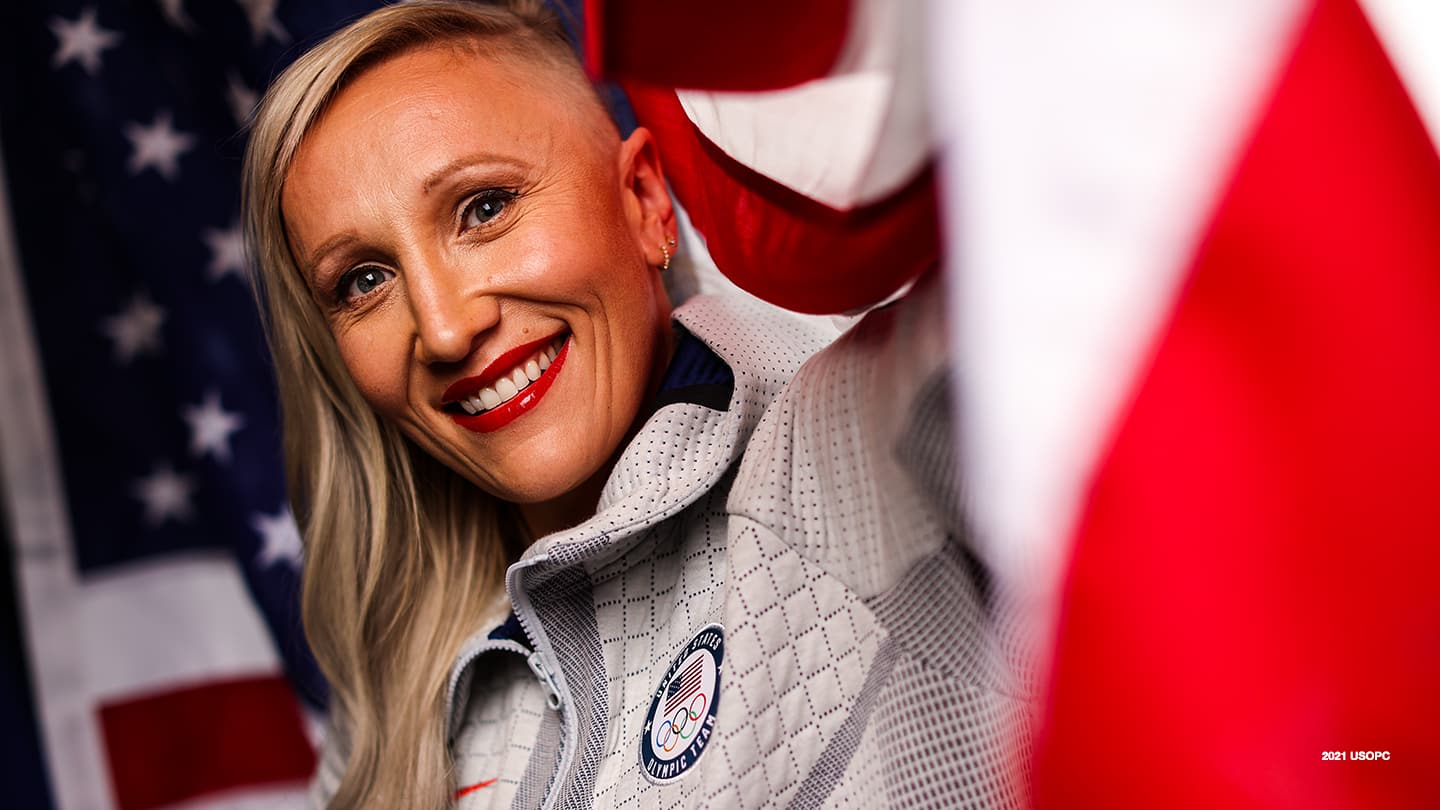 Kaillie Humphries poses at a Team USA Beijing 2022 Olympic shoot on Sept. 12, 2021 in Irvine, Calif.
It's official: Should bobsledder Kaillie Humphries qualify for the Olympic Winter Games Beijing 2022, she'll be wearing stars and stripes.

Humphries earned her United States citizenship Thursday, formally allowing her to represent Team USA at the Games. The native of Canada has been allowed to compete under the U.S. flag in world cup competition and at the world championships as a green card holder, but required full naturalized citizenship to compete at the Olympic Games. For Humphries, who has lived in the U.S. since 2016, it felt like a relief.

"I'm more emotional than I thought I would be," she said in a USA Bobsled/Skeleton release. "Even though you believe in your application and you know it meets the requirements, you don't know. When she came back in and said, 'Yes, I'm approving your application for citizenship,' then it was real. It was a long journey, this has been a team effort and feels amazing to have the pot of gold at the end of the rainbow."

That team includes supporters, lawyers, USABS, the USOPC, and even elected officials such as congressman Mike Levin and senators Alex Padilla and Kirsten Gillibrand working on Humphries' behalf. COVID-19 added some more delays in processing and delaying meetings; Humphries was training in Germany for a race this weekend when she suddenly had to fly home to San Diego, where she lives with husband and former U.S. bobsledder Travis Armbruster, to complete an in-person meeting and be sworn in as an official U.S. citizen. She'll head back to Altenberg to rejoin the competition as she seeks to qualify for the Olympic Games.

The U.S. bobsled team for Beijing is expected to be announced Jan. 17, 2022, and will be based mostly on world cup points. She currently sits third in the monobob standings and seventh in two-woman bobsled.
If she qualifies for the Games, Humphries will bring some gold-medal cred to the U.S. Olympic Team. Representing Canada, Humphries won back-to-back gold medals in 2010 and 2014 in two-woman bobsled and added a bronze in 2018. Humphries, 36, has accomplished a lot in her brief Team USA career as well, winning consecutive two-woman world championships in 2020 and 2021 and also won the monobob world title last year.
Todd Kortemeier is a sportswriter, editor and children's book author from Minneapolis. He is a contributor to TeamUSA.org on behalf of
Red Line Editorial, Inc.