McKenzie Coan Defends 400 Free Gold On Four-Medal Night For Team USA Swimmers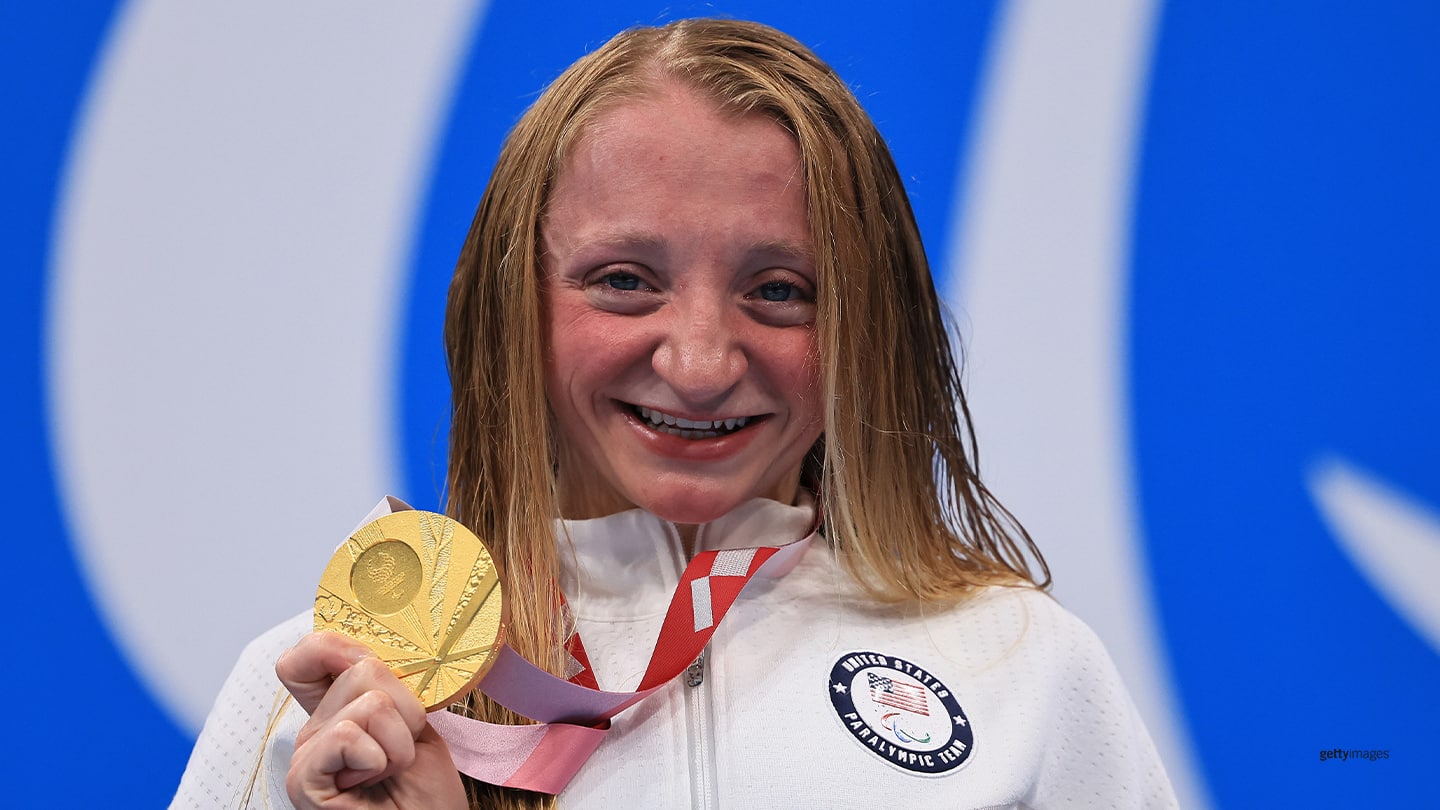 McKenzie Coan poses during the medal ceremony for the women's 400-meter freestyle - S7 final during the Paralympic Games Tokyo 2020 on Aug. 29, 2021 in Tokyo.
For the first few days of the Paralympic Games Tokyo 2020, McKenzie Coan could only watch her teammates swim and await her turn to get in the pool.

And that doesn't even compare to having to wait the extra year to finally get to Tokyo.

Her chance finally came on Sunday with the opportunity to defend her gold medal in the 400-meter freestyle S7, and her victory headlined a four-medal night for the U.S.

Coan kicked off her third Paralympics by winning gold in a final that included two other U.S. swimmers. The 25-year-old from Clarkesville, Georgia, clocked in at 5:05.84, with Julia Gaffney winning bronze in 5:11.89 and Ahalya Lettenberger just off the podium with a fourth-place finish in 5:13.55. Giulia Terzi of Italy won silver.

"To be able to come back here and defend it, it's been a really long five years," Coan said. "There's been a lot of hard things these five years. To be able to come here, especially after the last year, what the world has gone through, it's just nice to come here and do something that makes you smile and makes you happy, so I think it means even more."

This is Coan's fourth gold medal, and her fifth medal overall. She also won gold in the 50- and 100 freestyles in Rio, and she has both races still to come in Tokyo, along with the 100-meter backstroke and the 50-meter butterfly.

For Gaffney, who's competing in her first Paralympics, the medal came just two days after she was disqualified in the 200-meter individual medley.

"I had to move on and I'm so happy that I was able to bounce back and get a bronze for Team USA," said Gaffney, 21, of Mayflower, Arkansas. "I just had to know that I had other chances to get on the podium. I felt really calm in the call-room and just, I was ready to get it done."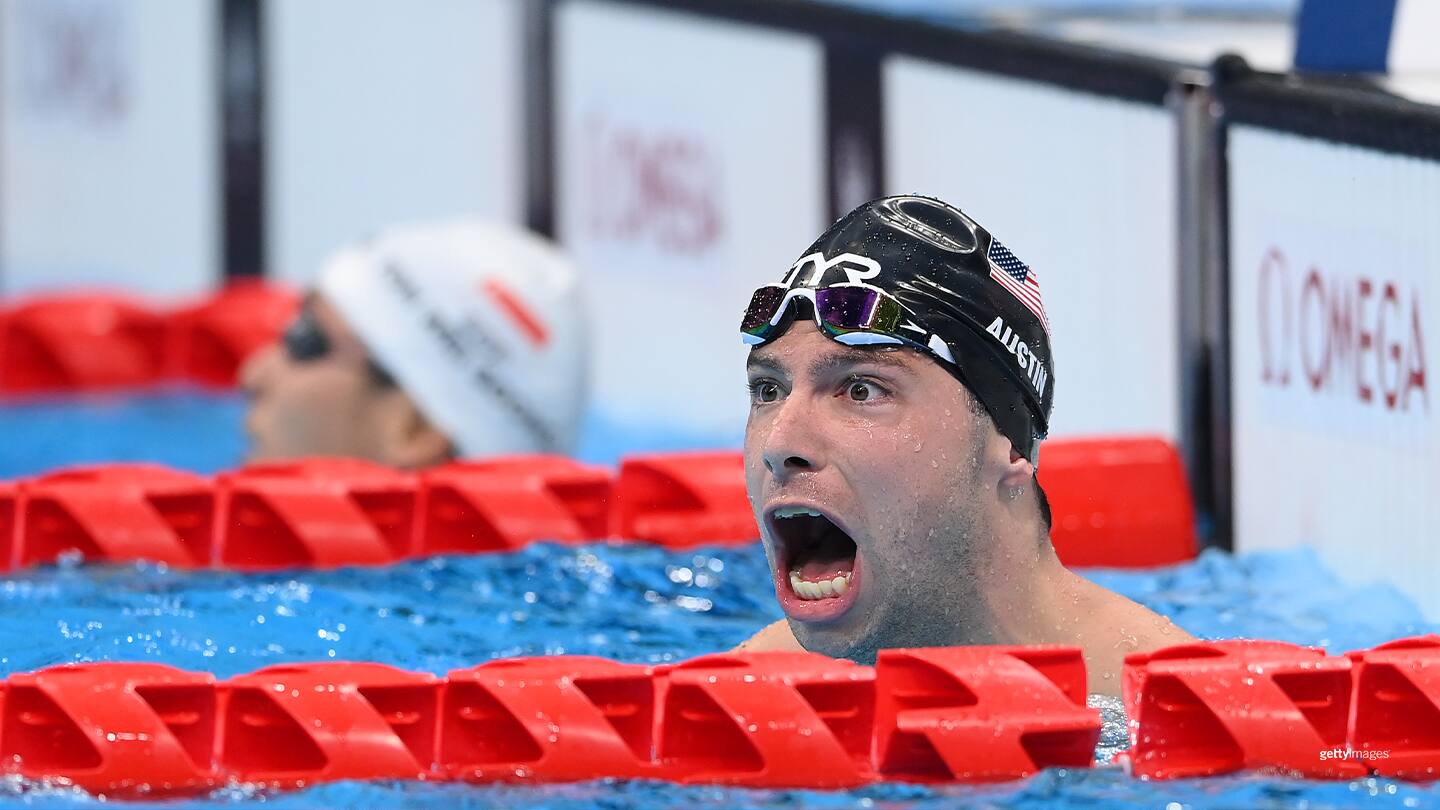 Evan Austin competes in the men's 400-meter freestyle - S7 final during the Paralympic Games Tokyo 2020 on Aug. 29, 2021 in Tokyo.
Speaking of long waits, Evan Austin finally has his Paralympic medal. This is his third time competing in the Paralympics, and the 28-year-old from Terre Haute, Indiana, said back at the Trials in June that he felt better prepared to bring home some hardware than at either of his past two appearances. His instincts were correct.

Austin took bronze in the men's 400-meter freestyle S7 final with a time of 4:38.95. Israel's Mark Malyar won with a world-record time of 4:31.06, followed by Ukraine's Andrii Trusov with a time of 4:35.56.

Asked if it had sunk in yet, Austin said no.

"It will come in waves — in the next couple of minutes, hour and then the next couple of days I'm sure I'll be thinking about it more and more," he said. "I'm so thankful. I have such a big community and village that surrounds me and supports me. My family have been truly indescribable throughout this whole process especially during the pandemic, never losing belief in me and doing everything possible to give me the ability to train and pursue this dream.

"All that culminated in me getting my first medal."

Rounding out the evening, first-time Paralympian Jamal Hill took bronze in the men's 50-meter freestyle S9.

"It feels pretty surreal," Hill, of Inglewood, California, said. "I'm really excited to watch the playback, that was a personal best for me. I just knew I had to come and leave it all in the pool and it feels good."

The 26-year-old Hill, who founded a non-profit called Swim UP Hill Foundation that helps people in underserved communities learn to swim and be safe in the water, clocked in at 25.19 seconds. Italy's Simone Barlaam won gold in 24.71 seconds and RPC's Denis Tarasov took silver in 24.99 in the ultra-close race.

"When I touched the wall I was freaking scared to turn around," Hill said. "I knew it was tight. I could hear the people celebrating next to me and I heard one of the coaches yell out my name, and I knew it was safe to turn around then."
Want to follow Team USA athletes during the Paralympic Games Tokyo 2020? Visit TeamUSA.org/Tokyo-2020-Paralympic-Games to view the medal table and results.
Karen Price is a reporter from Pittsburgh who has covered Olympic and Paralympic sports for various publications. She is a freelance contributor to TeamUSA.org on behalf of
Red Line Editorial, Inc
.