Olympic Hopeful Sunisa Lee Thrives At American Classic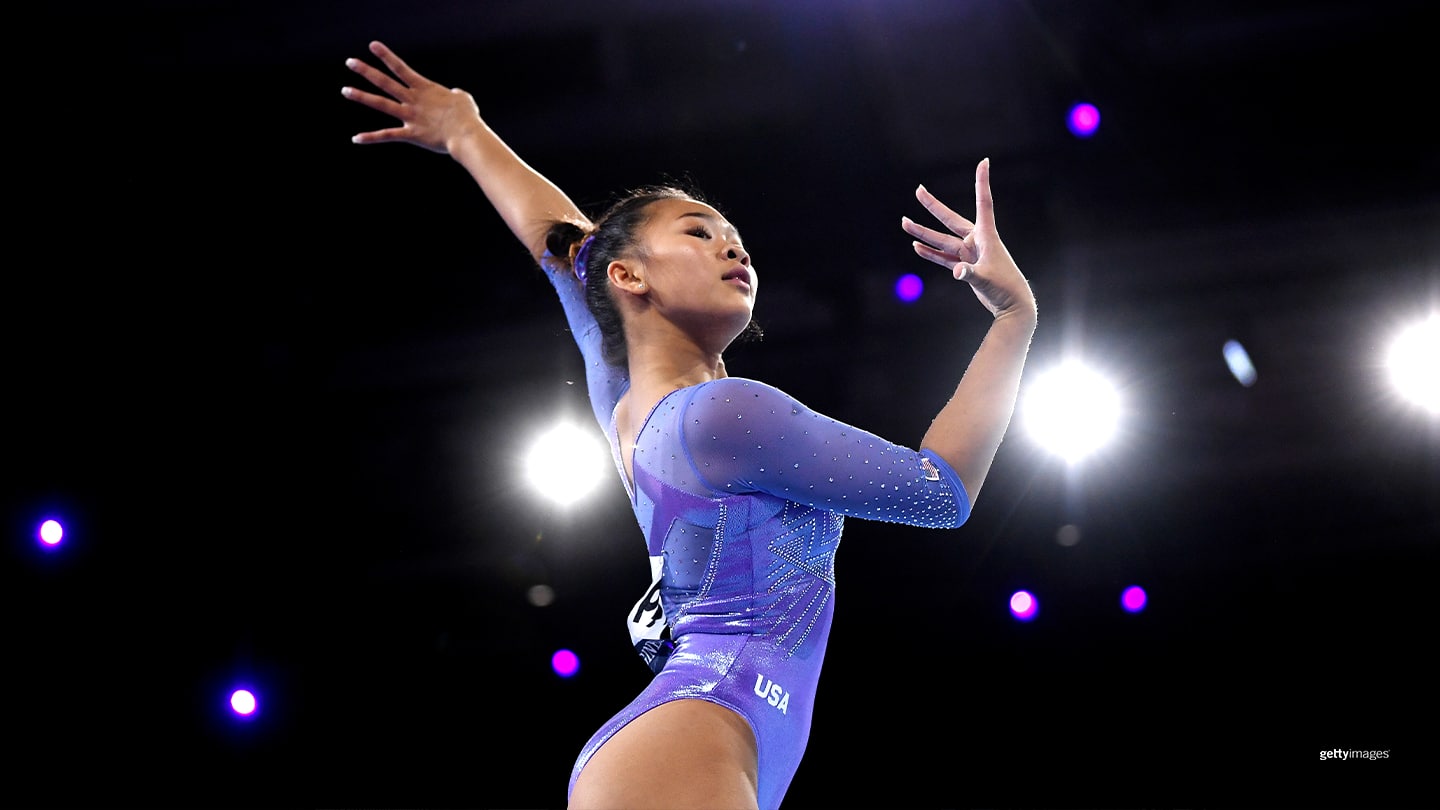 Sunisa Lee competes at the FIG Artistic Gymnastics World Championships on Oct. 13, 2019 in Stuttgart, Germany.

Sunisa Lee hopes to be one of the U.S. gymnasts taking her turn to carry on the women's legacy of winning at the Olympic Games later this summer in Tokyo. On Saturday she was unbeatable in her events.

The 2019 world championship silver medalist on floor exercise and bronze medalist on uneven bars was among a number of Olympic hopefuls competing at the American Classic in Indianapolis. The event, which was not open to the public, offered the opportunity for gymnasts who haven't already qualified for June's U.S. Gymnastics Championships to do so.

Lee won the uneven bars title at the Winter Cup in February and was third on balance beam, but an ankle injury had kept her from training the way she would have liked on floor and vault. Skipping both those events on Saturday, she competed on uneven bars and balance beam and won both, with scores of 15.200 and 14.550, respectively.

Winning the all-around was Skye Blakely, one of the country's top young gymnasts who wouldn't have been age-eligible to compete in the Olympics last summer but is now eligible to earn a spot on the four-person team. The 16-year-old finished with a combined score of 55.350 to edge 2019 American Cup winner Leanne Wong, the second-place finisher with a score of 54.450 and the top performer on the vault. Blakely finished second on the balance beam and fourth in the other three events. Karis German was third in the all-around and had the top score on the floor.

Grace McCallum and Kara Eaker both competed at their first major event since the 2019 world championships. Eaker was fifth in the all-around and McCallum competed only on balance beam, finishing fourth with a score of 13.900.
Karen Price is a reporter from Pittsburgh who has covered Olympic and Paralympic sports for various publications. She is a freelance contributor to TeamUSA.org on behalf of
Red Line Editorial, Inc.