Nathan Chen Shines On Day 1 Of World Team Trophy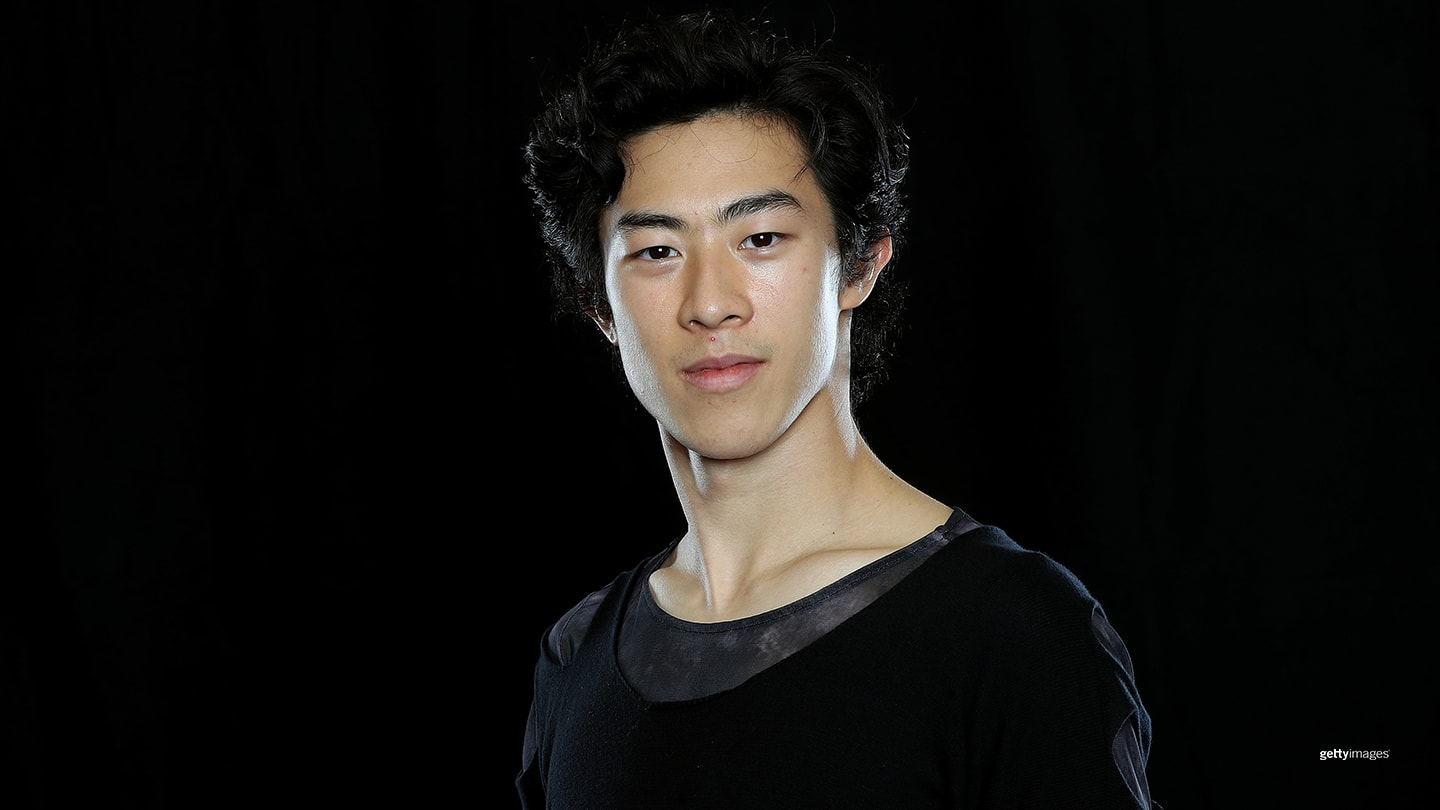 Nathan Chen poses for a portrait during the U.S. Figure Skating Championships at Orleans Arena on Jan. 17, 2021 in Las Vegas, Nevada.
Nathan Chen pretty much summed up nearly every skater's approach to the World Team Trophy (WTT), a three-day biennial event taking place this week in Osaka, Japan.

"Of course I want to make sure I skate well, because it's a team event and we all have our job," he said. "But for me WTT is an enjoyable event, a fun event, something I feel more relaxed going into."

This COVID-ravaged season, with no spectators permitted at most international competitions — including the 2021 World Figure Skating Championships in Stockholm last month — WTT offered a rare respite from cardboard cutouts: a live audience, with a generous number of cutouts mixed in to fill up empty seats.

"You get a completely different sense of energy, a different sense of fun with skating," Chen said. "I personally enjoy that a lot. I was happy. … That being said, I know safety is the number-one concern. Everybody was wearing masks and distancing. I hope that was enough to keep everyone safe."

On Thursday, the reigning three-time world champion outdueled two-time Olympic champion Yuzuru Hanyu of Japan to win the men's short program event.

Chen's performance of his "Desperado" routine was crisper and cleaner than it was in Stockholm, where he fell on a quadruple Lutz. The skater removed that jump from his program in Osaka, opening with a quadruple flip, followed by a quadruple toe loop combination in the program's second half. He earned 109.65 points, his highest score of the season, while Hanyu's strong performance earned 107.12 points.

"I am happy with the short program," Chen said, although he was typically critical of the slightly off-balance combination. "I was able to skate relatively clean. The quads were a little bit shaky at the end, but compared to worlds, the program was a lot stronger."

WTT, hosted by the Japanese Skating Federation, features the world's six best figure skating nations based on the prior two seasons' competitive results. Team USA brings two men, two women, a pair and an ice dance couple to Osaka to square off against counterparts from Japan, Russia, Canada, Italy and France, the latter a substitute for China, which declined to participate.

Scoring is simple. The top skater or team in each event earns 12 points, with second place worth 11 points, third place 10 points and so on, down to 12th place, which is worth one point. The short and free programs carry the same weight and are scored independently. Points earned are combined across the four disciplines, and the country with the most points wins.

More than bragging rights are at stake. Total prize money, furnished by the Japanese Skating Federation, is $1,000,000, with the winning team splitting $200,000.

Chen won his event, but thanks to top performances by its women and ice dancers, Team Russia earned 49 points to win the day and step out to a two-point lead over Team USA. Team Japan is third with 42 points.

Jason Brown, seventh in the world last month, contributed 10 points to the Team USA total. A superb performance of his stylized and jazzy short program, set to Nina Simone's "Sinnerman," placed third behind Chen and Hanyu.

As team captain, Brown also furnished a healthy dose of spirit, as well as props. WTT is renowned for its team boxes, where skaters show off colorful costumes, wave pom-poms and signs, and root on their teammates. Brown takes his job as chief cheerleader very seriously.

"I worked a lot with Laurie Johnson, our team leader, prior to coming here, and just brainstormed a lot of ideas," he said. "Our whole team has a group text going on that we communicate through. I got everybody matching water bottles with their names on them; that was a lot of fun. I am trying my best to foster as much team camaraderie as possible."

The event is happening despite spiking COVID-19 infections in Osaka, where infections reportedly hit 1,000 for the first time. Local officials moved the Olympic torch relay for the upcoming Olympic Games Tokyo 2020, scheduled to open on July 23, from public streets to Osaka's Expo '70 Commemorative Park.

Spectators at Osaka Municipal Central Gymnasium, which has a capacity of up to 12,000, are limited to just 3,000. Strict protocols are in place. Fans are asked not to cheer.

At WTT, skaters like Brown may sign autographs and take photos with Japanese fans. That isn't possible this year, so social media is filling up the void.

"We are trying to do as much as we can to reach out to (fans), little things we are trying to do to make a big impact," said Brown, who has studied the Japanese language for several years. "One of those was to make a pre-event video. I gave a phrase in Japanese to each my teammates, so they all took part in that which is so exciting and fun."

On the women's side, newly crowned world champion Anna Shcherbakova placed first, with her teammate Elizaveta Tuktamysheva taking second. Team USA's Bradie Tennell and Karen Chen placed fifth and sixth, respectively.

For Tennell, it was another chance to perform her high-energy short to Florence and the Machine's "Moderation." A broken and hastily repaired boot limited her performance at worlds; here, the program had more energy and attack.

"It was great to have an audience again after so long competing without one," Tennell said. "I feel okay, it wasn't my best, but I'm looking forward to being strong in the free."

"This is a very fun program for me, it's very fun to skate and work on and practice every day," she added. "I really just try to enjoy the performance and let it flow."

The two-time and reigning U.S. champion is breaking in a new pair of boots in Osaka.

"I am still adjusting. I am very much looking forward to the off-season to figure it out," she said. "There are some issues I need to deal with, so I am looking forward to getting back home and fixing that."

Chen, a strong fourth place at worlds, fell on the second jump of her triple-triple combination. Still, she and Tennell combined to contribute 15 points to Team USA's total.

World champions Victoria Sinitsina and Nikita Katsalapov took top honors in the rhythm dance. U.S. bronze medalists Kaitlyn Hawayek and Jean-Luc Baker served double duty on Thursday. First, they showed off their best disco moves in an entertaining and speedy outing of their "Saturday Night Fever" rhythm dance, capturing third place and 10 points. Then, they joined Alexa Knierim and Brandon Frazier — the U.S. pairs champions who begin the competition on Friday — to anchor the shenanigans in the team box.

It marked a special time for the ice dancers, who won their first Grand Prix title at Japan's NHK Trophy in 2018.

"It felt like something we've been waiting to participate in, for a long time," Hawayek said. "Competing in Japan is probably our most favorite experience we've ever had. … We were both overjoyed to compete on Japanese ice again. It was just as amazing as we expected."
Lynn Rutherford is a sportswriter based out of New York. She is a freelance contributor to TeamUSA.org on behalf of
Red Line Editorial, Inc.