Mikaela Shiffrin: Chasing History, Presented by The Xfinity 10G Network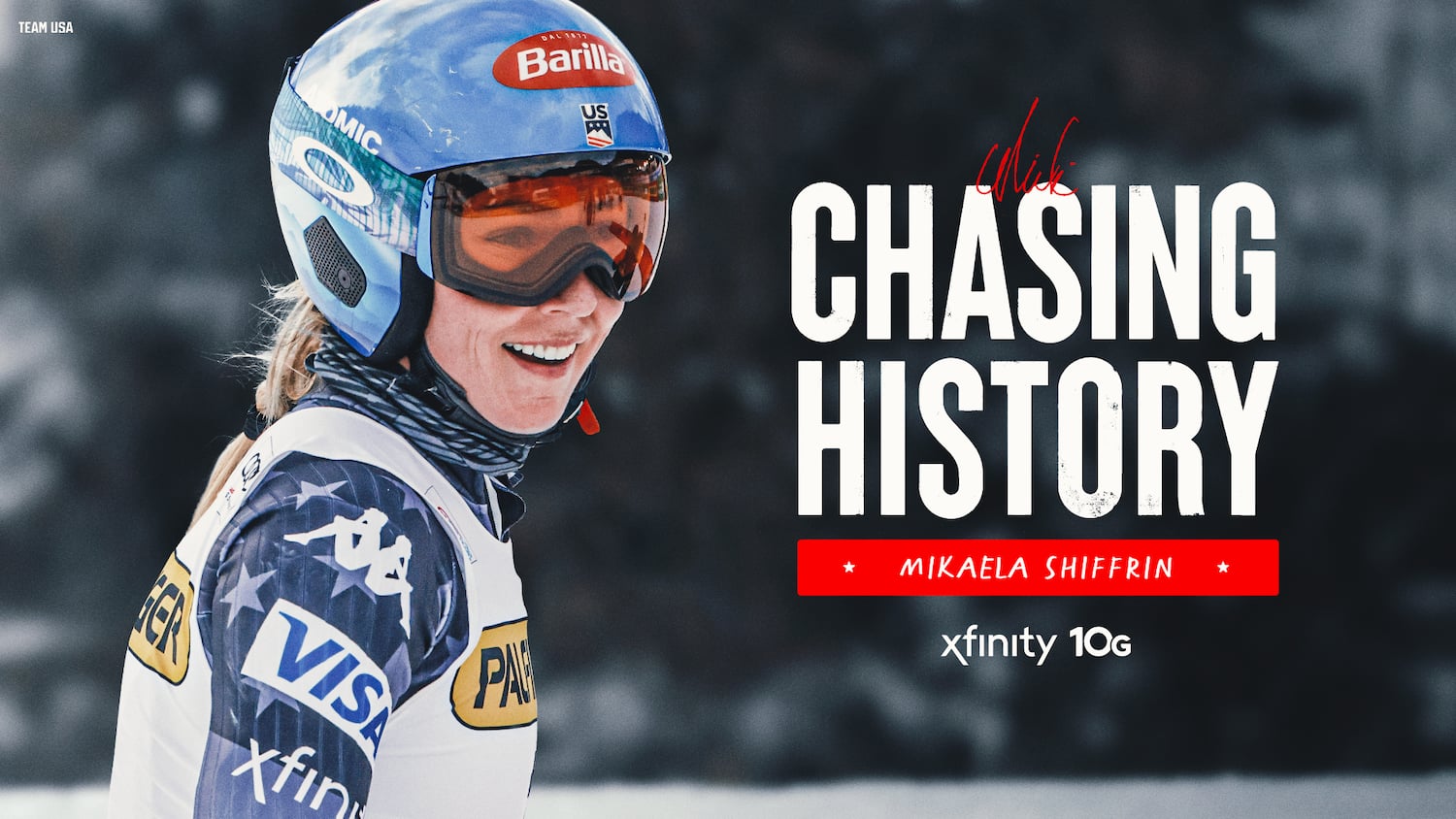 Article last updated on March 15, 2023.
Mikaela Shiffrin's Upcoming Events

Thursday, March 16


Women's Super-G on Peacock at 5 a.m. ET

Saturday, March 18


Women's Slalom (Run 1) on Peacock at 5:30 a.m. ET

Women's Slalom (Run 2) on Peacock at 8:30 a.m. ET

Sunday, March 19


Women's Giant Slalom (Run 1) on Peacock at 4 a.m. ET

Women's Giant Slalom (Run 2) on Peacock at 7 a.m. ET

Highlights on CNBC at 3 p.m. ET
Shiffrin's races will be live on Peacock and all upcoming races are available to view live in the U.S. on skiandsnowboard.live.
Legendary U.S. alpine skier Mikaela Shiffrin has tallied a list of accolades that rivals the length of a convenience store receipt. On March 11, 2023, Shiffrin surpassed Ingemar Stenmark's record of 86 career FIS World Cup wins to secure her 87th win, making her the most decorated alpine skier – male or female – in history. Here is her 11-year journey by the numbers.
87
The number of wins Mikaela Shiffrin has, as of March 15, making her the most decorated alpine skier with the most world cup wins in history.
2011
The year Shiffrin made her World Cup debut at Spindleruv Mlyn, Czech Republic. Despite completing her first runs in both slalom and giant slalom, she did not qualify for a second run in either event. Later that year, she claimed her first World Cup podium finish, securing third place in slalom at Lienz, Austria. Shiffrin was just 16 years old.
17
Almost exactly one year later to the day, Shiffrin won her first world cup event at age 17 in December 2012, in Åre, Sweden.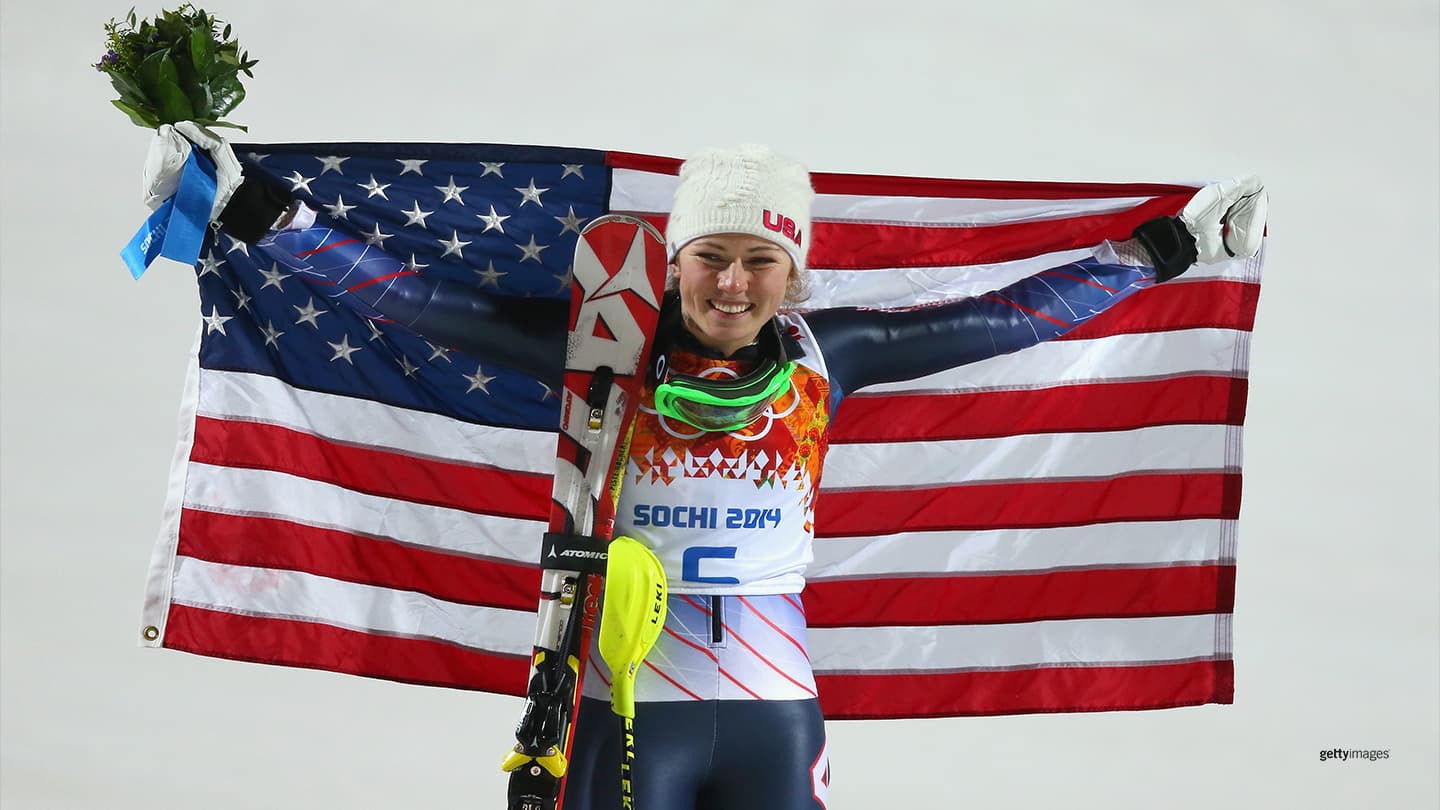 Mikaela Shiffrin celebrates her gold-medal performance in the women's slalom event during the Olympic Winter Games Sochi 2014 on Feb. 21, 2014 in Sochi, Russia.
18
At age 18, competing in her first Olympic Winter Games, Shiffrin became the youngest Olympic slalom gold medal winner in alpine skiing history. She weaved through the course in 1 minute, 44.54 seconds – 0.53 seconds faster than Marlies Schild of Austria. To this day, Shiffrin credits Schild as one of her skiing idols.
3.07
The margin of victory, in seconds, Shiffrin won the women's slalom event at Aspen, Colorado in 2016. To this day, it stands as the largest margin of victory in women's slalom since 1968.
6
The number of reindeer Shiffrin "owns." The winner of the annual FIS World Cup stop in Levi, Finland is awarded a reindeer. Shiffrin won two reindeer this season in back-to-back slalom events at Levi on Nov. 19-20, 2022.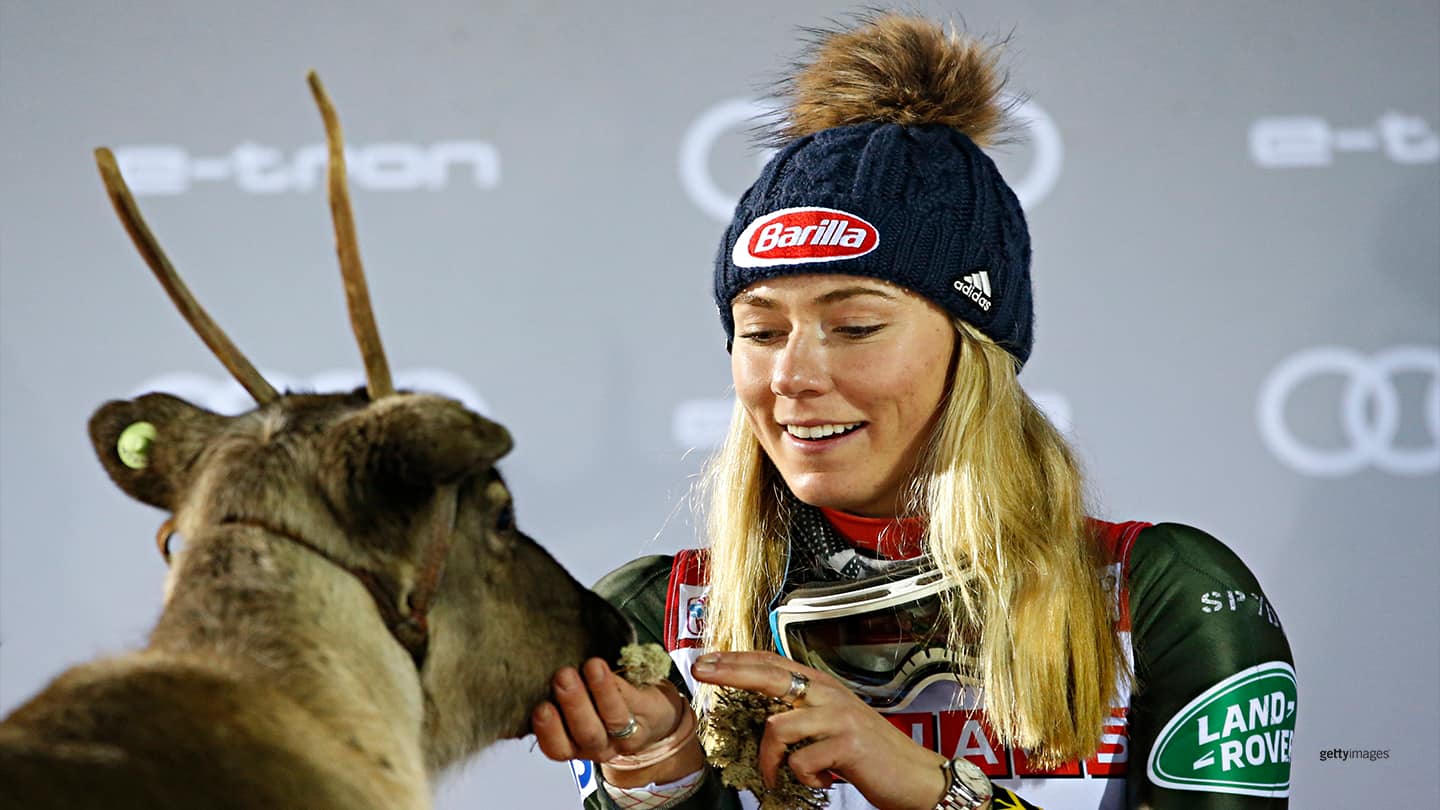 Mikaela Shiffrin greets her reindeer, Ingemar, after taking first place in the women's slalom at the 2019 FIS Alpine Ski World Cup on Nov. 23, 2019 in Levi Finland.
13
The number of FIS World Cup wins Shiffrin has accumulated this year.
2,028
Shiffrin's total points earned this year, as of March 15, on the world cup circuit. She is in first place with over 1,000 points more than the next skier, Petra Vlhova (1,025) of Slovakia. Shiffrin clinched her fifth Crystal Globe, the reward for finishing in first place in the overall FIS World Cup standings.
Brendan Rourke is a Digital Media Assistant for the U.S. Olympic & Paralympic Committee. Previously, he spent three years writing for the NBA's Indiana Pacers, and is a graduate of IUPUI's Sports Capital Journalism program.